Style Maker: Nicole Zuelke
STYLE MAKER: NICOLE ZUELKE
Meet Nicole Zuelke.
Nicole is a West Coast native who has more or less always been in the spotlight, from way back to her showing horses as an itty bitty four-year-old to her ongoing modeling career she began in her early twenties.
"I've been modeling since I was 23," she said. "I was modeling out of San Francisco and Los Angeles, for athletic companies and Levi's and brands along those lines. When I started riding again, it naturally led to modeling for some western brands."
While she's done it professionally for years, Nicole says she only really started to get into the Instagram game and only started to actively market herself a little over a year ago. Still, her account, @arizona_blues_ has attracted an impressive 6,600 followers.
She seemed like a natural fit for our collection of Style Makers, so we invited her down to Texas for a photo shoot and to get her perspective on the Giant Collection. Of course, she wore every outfit beautifully, and we're thrilled to hear that she seemed to enjoy her time down here!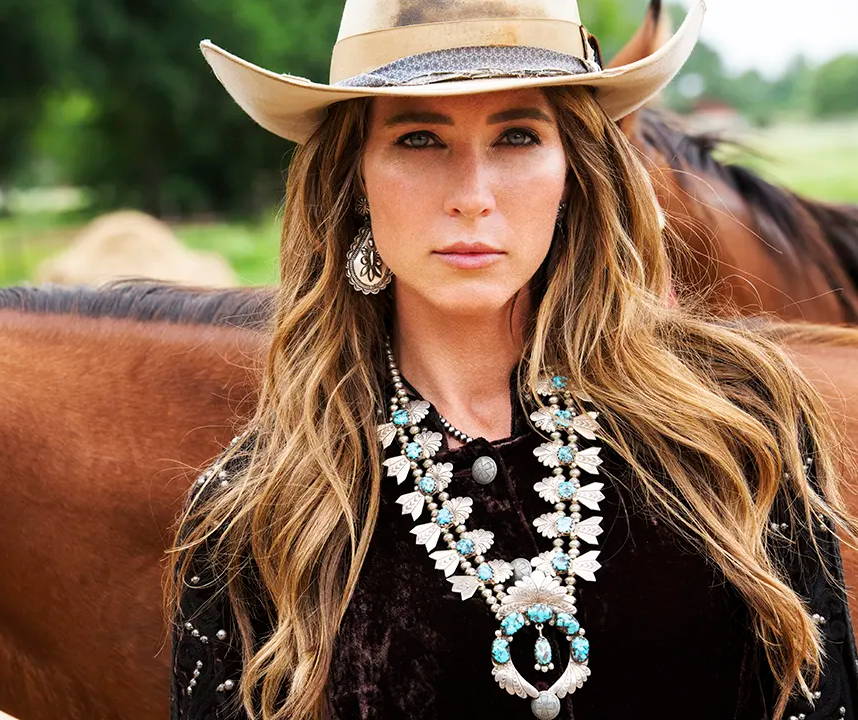 "It was so nice meeting Cheryl and Audrey and Hedy," she said. "They took us out to dinner that first night at the Gristmill [River Bar and Grille] next door to Gruene Hall. It was nice to get to know each other and the other girls, who were super cool and all on the same path with our creativity and the love for the outdoors and horses. It's always great to get to connect with other creative people."
There's so much more to learn about Nicole (and the other DDR Style Makers), so order a catalog or check them out online!