South of the Border Embroider
South of the Border Embroider
Embroidery is essential. It always has been – our signature hand-embroidery is (no pun intended) woven into the fabric of who we are as a brand – but possibly never more so than in our Riata Collection.
The Mexican influence in our Riata collection is beautifully expressed in a variety of embroidery styles and techniques.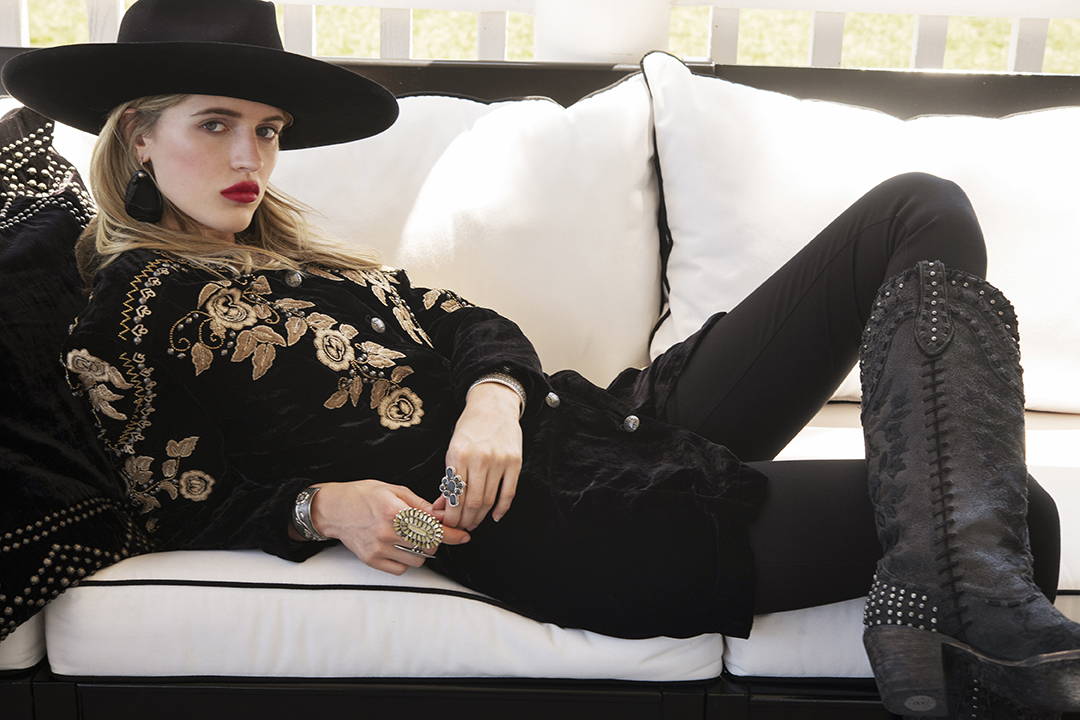 For starters, we incorporated the basic but beautiful florals that appear in garments like the Angelina Dress. It's reminiscent of the classic "Mexican dress" that we have all undoubtedly donned at some point in our life. While we stayed true to the classic colorful contrast, we elevated the style from your typical cotton to a background of luxe velvet for a very upscale feel.
The Mariana Top? A sexy, sheer, slinky-shouldered top is flanked by a combo of florals and scrolling and statement stitching that makes you want to salsa your way south of the border.
And oh my word, the Juan Seguin. You don't have to be familiar with the intricacies of embroidery, or even Mexican culture, to immediately identify its influence. The delicate scrolling and fret-work along the lines of the pant and the jacket evoke imagery of Old Mexico in a "wow"-factor kind of way!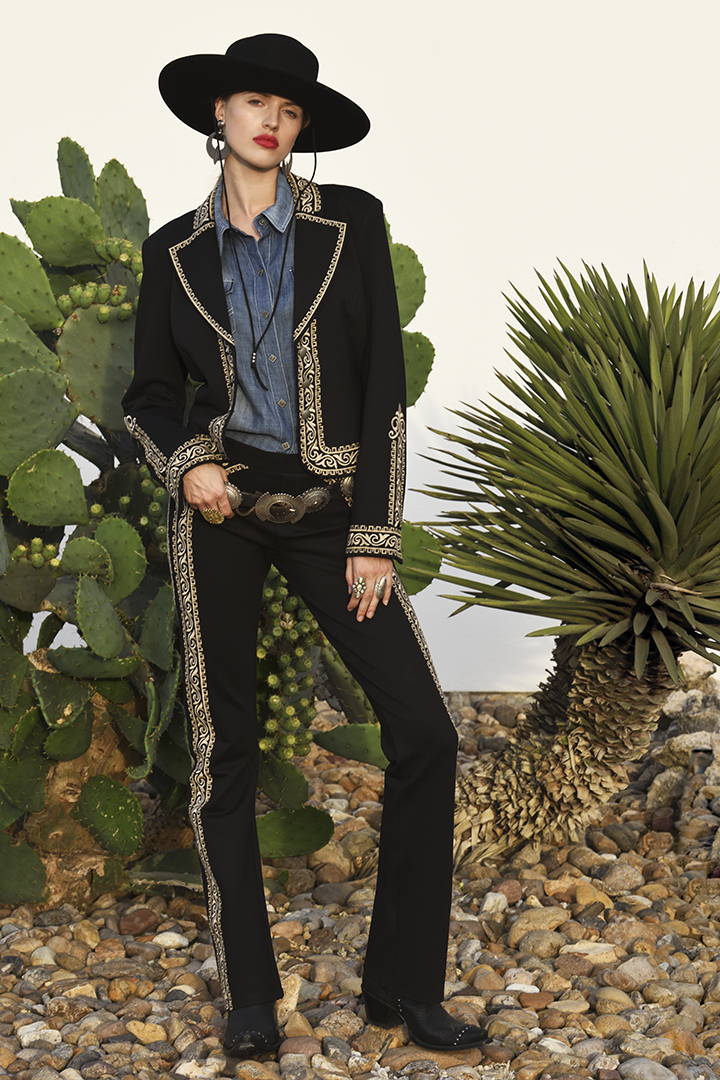 Yet possibly the strongest influence of all is evident in the Plaza Charro jacket. True to its namesake, the classic charro-style embroidery complements the structured cut and short standup collar to give it an undeniably badass bullfighter vibe.
Whether you're feeling fierce or feminine, the embroidery in Riata is destined to catch your eye.