Behind The Scenes: Pistol Packin' Paula
Behind The Scenes: Pistol Packin' Paula
We already introduced you to the Buggy Barn Museum and it's conjoined Pine Moore Town, the old timey pseudo-Wild West where we brought Cody to life, so you have a pretty good start to understanding what it was like behind the scenes. It was a weird juxtaposition of high-tech equipment and primitive surroundings, and a glam squad making sure everything was perfection in the middle of a dusty old town.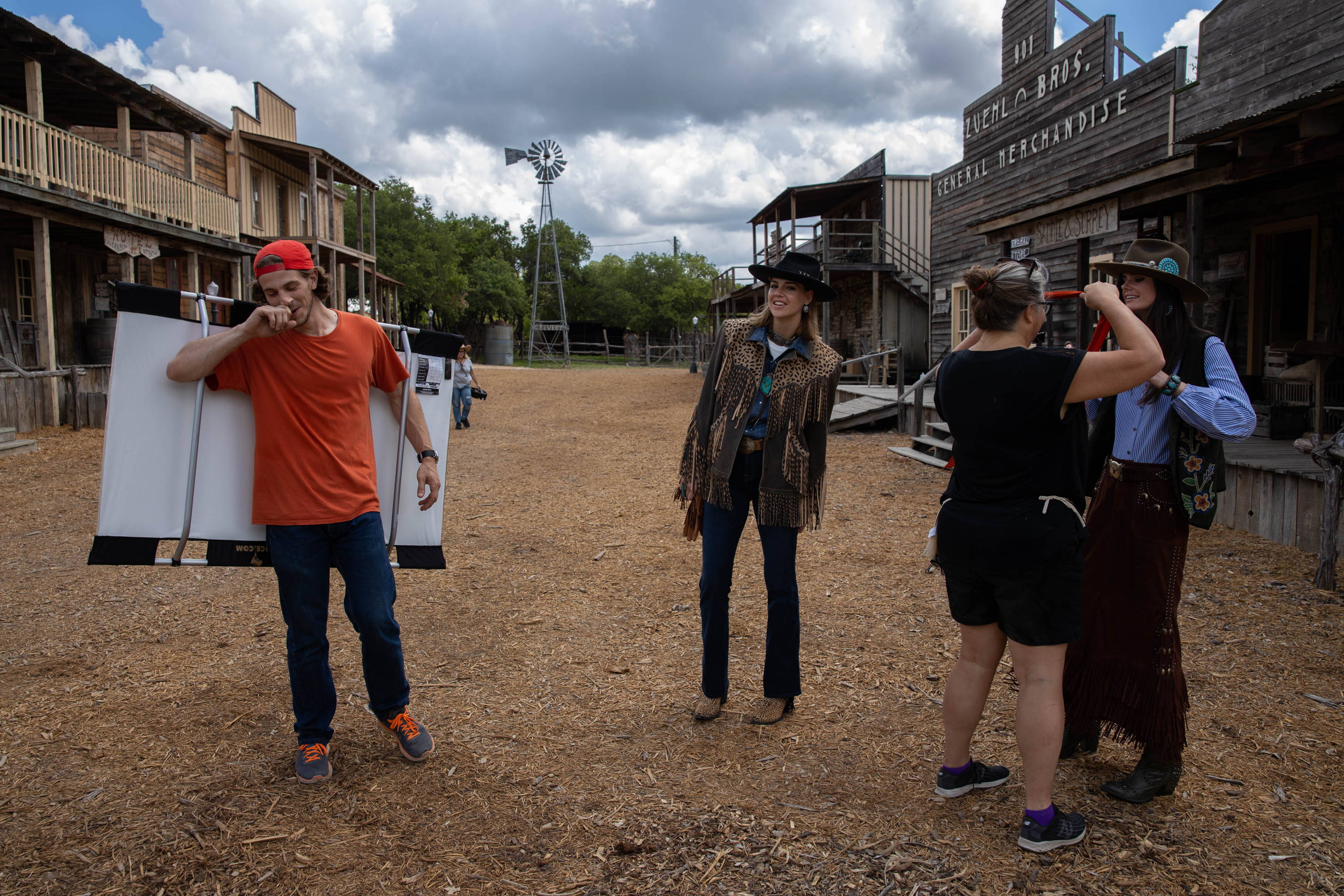 And of course, there were the usual shenanigans – we complained about the weather, we snacked like it was our job, and as go-go-go as photo shoots are, we certainly found time to have a little fun. For someone who is always behind the scenes, Jack was kind of the star of this shoot – he played dead in the coffin where they used to display dead outlaws, he kept the models laughing and the fire lit, and he put his darling little face on the line when it came to the tricks of Pistol Packin' Paula.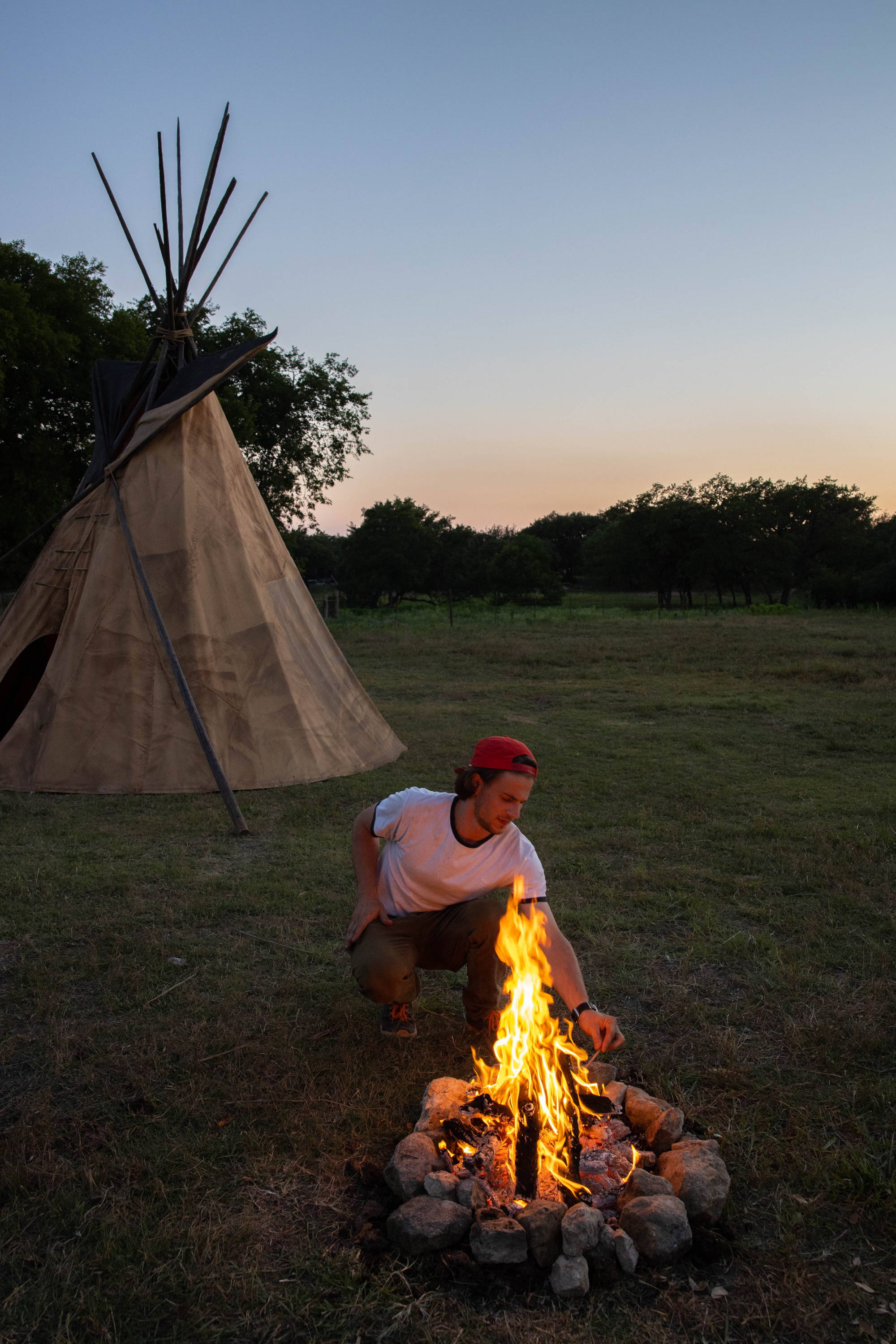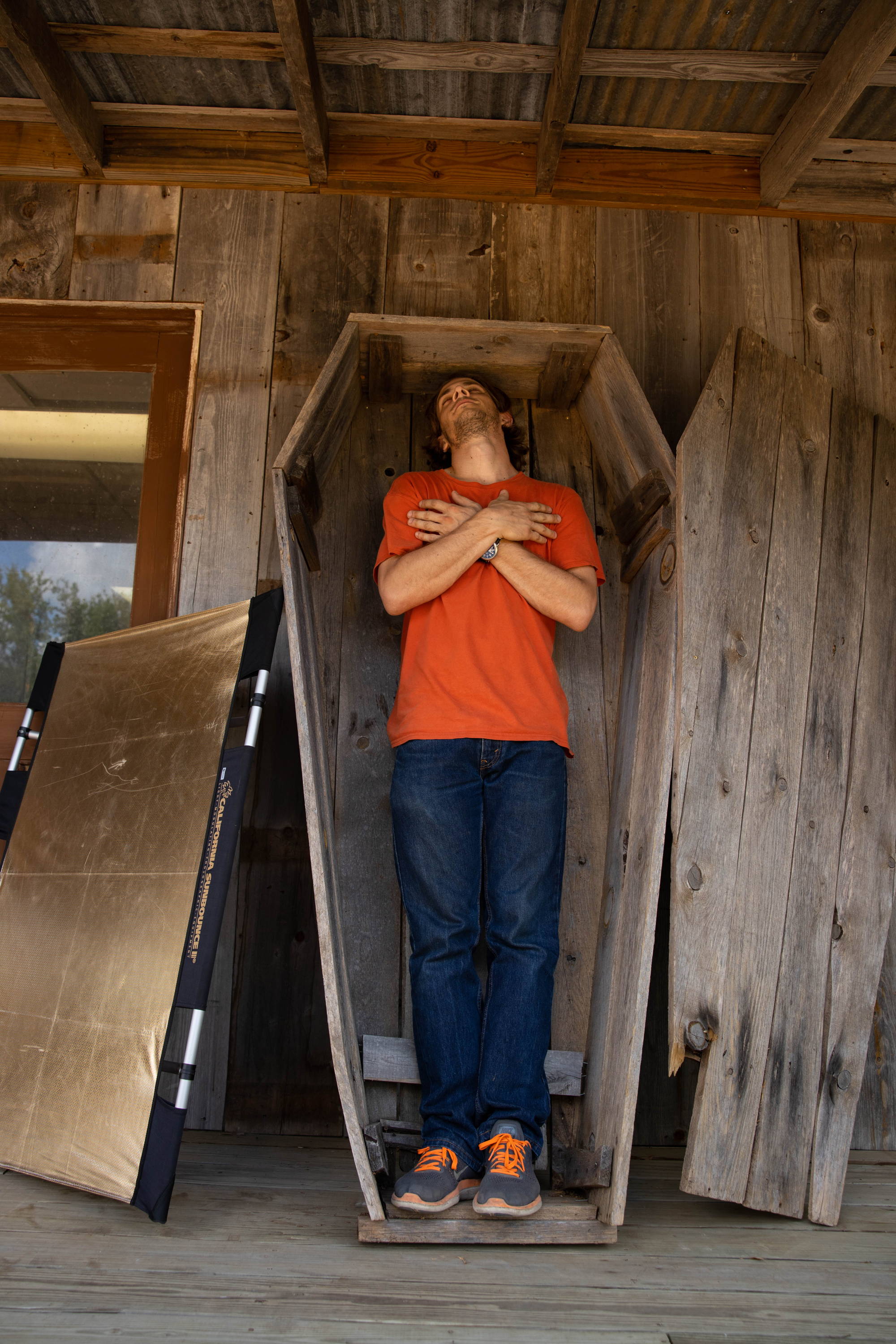 Man, oh man – if you know anything about the McMullen sisters and the Double D gang, it's that we are very rarely at a loss for words. But Pistol Packin' Paula had us speechless. Y'all she was really something. She's been on America's Got Talent, she shaved her pet cat to look like Simba, and she came – as Daddy Doug used to put it – "all rigged up" in full Wild West regalia. And she was doing all sorts of tricks, from pistol-twisting to trick shooting to whipping with incredible precision. At one point, she had Jack hold a piece of Styrofoam in his mouth no longer than the average cigarette and she snatched it clean out of his mouth with her bullwhip! (Dang near gave Cheryl a heart attack – y'all know how much she loves her Jack.)
We highly recommend y'all making a trip and taking a tour through the Buggy Barn Museum and Pine Moore Town, and seeing the spectacle for yourselves, but in the meantime, check out these videos of our experience with the pistol packin' phenom.