Capturing Cody: The Buggy Barn Museum
Capturing Cody: The Buggy Barn Museum
One of the very first – and sometimes most difficult – steps in creating a catalog is finding a set. Cheryl is a visionary (obviously); she has a gift for seeing things before they exist and an almost nonchalant irreverence for the concept of impossible, so whenever it comes to making things happen, it's never a matter of "if", but "how".
"We just need to travel back in time 150 years or so," she said. "On a budget. That's all."
Right. That's all. Oh, and mind you, we're in the middle of a global pandemic at the time, so travel is extremely limited and the country is just barely waking up from it's 3-month COVID coma. Piece of cake.
Well, by now you've seen the gorgeous catalog that is Cody (high praise to Mitchell, it really is incredibly beautiful), and you know that we did, in fact, transport ourselves back to the Wild West. Or, you know, the next best thing.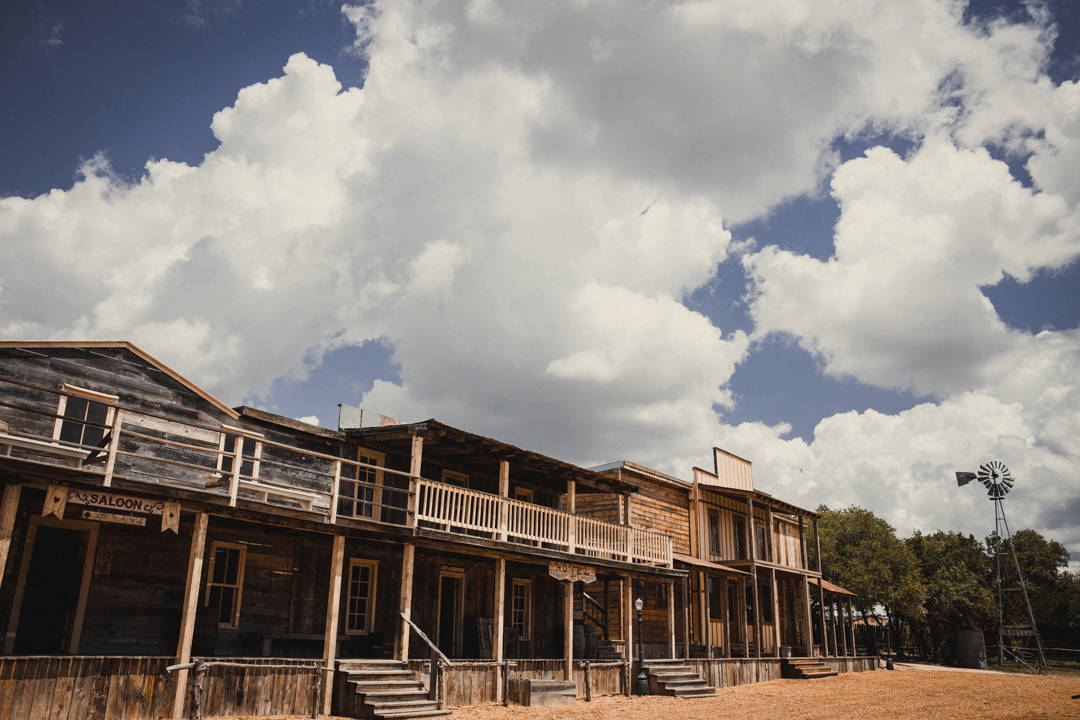 In the little South Texas town of Blanco, there is a gem of a place called the Buggy Barn Museum, and its conjoining Pine Moore Town. This is where we brought Cody to life.
"It started as a hobby," said Dennis Moore, owner of the museum. "I drove George W. Bush in a Studebaker Surrey carriage for his second inaugural as Governor in Austin in 1998. After that, I started collecting buggies and carriages and I would take the juniors and seniors to prom in them. Then I'd see another one and think, 'Well, I don't have one like that one,' and so it just kind of grew into this collection of now a little over 200 buggies."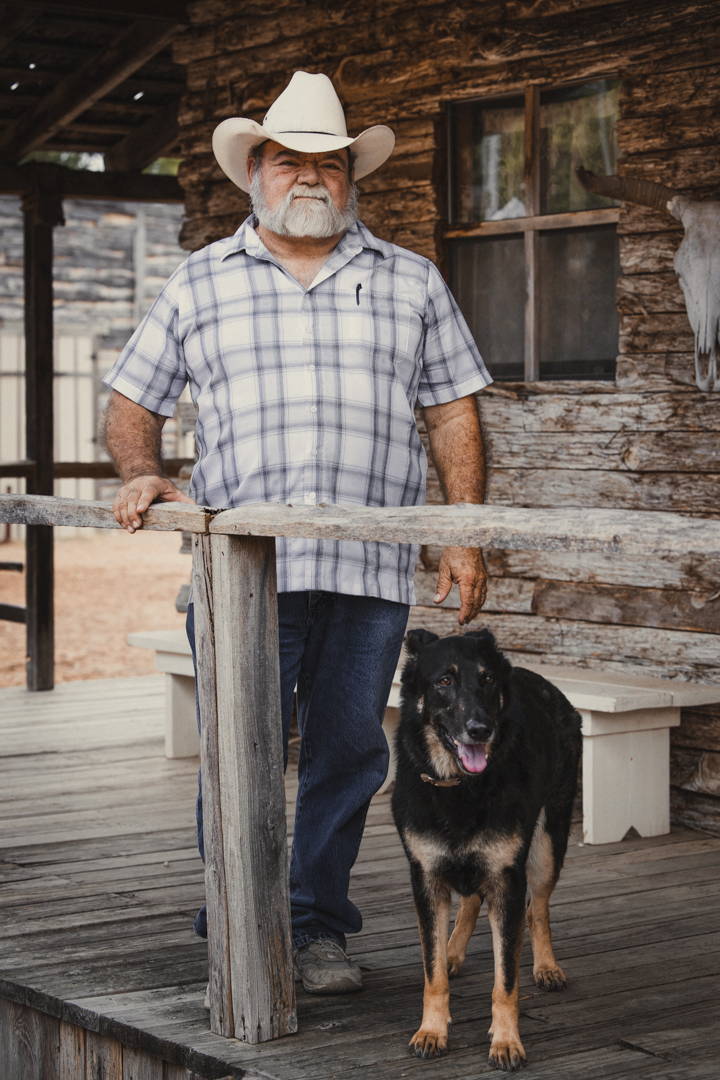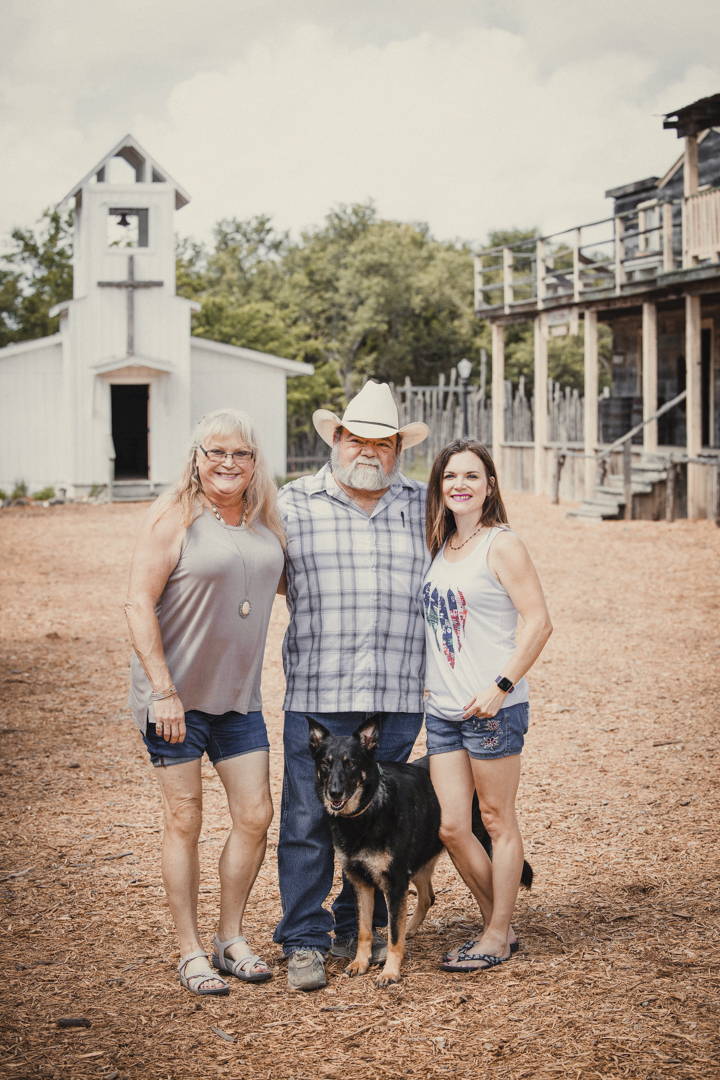 Buggies aren't like baseball cards, collecting more than 200 of them is going to require some space. That's how the Buggy Barn Museum came to be. Dennis owned a building that previously housed his equipment rental business, and about 10 years ago, that building became the museum.
"I've always had a fascination for history and passion for education," Dennis said. "I thought a museum was the best way to combine the two, to let people see the buggies and keep history alive."
The carriages themselves are a fascinating sight to behold, ranging from 1850 to 1914, but the Buggy Barn eventually developed even further into the little old timey town where we photographed the collection.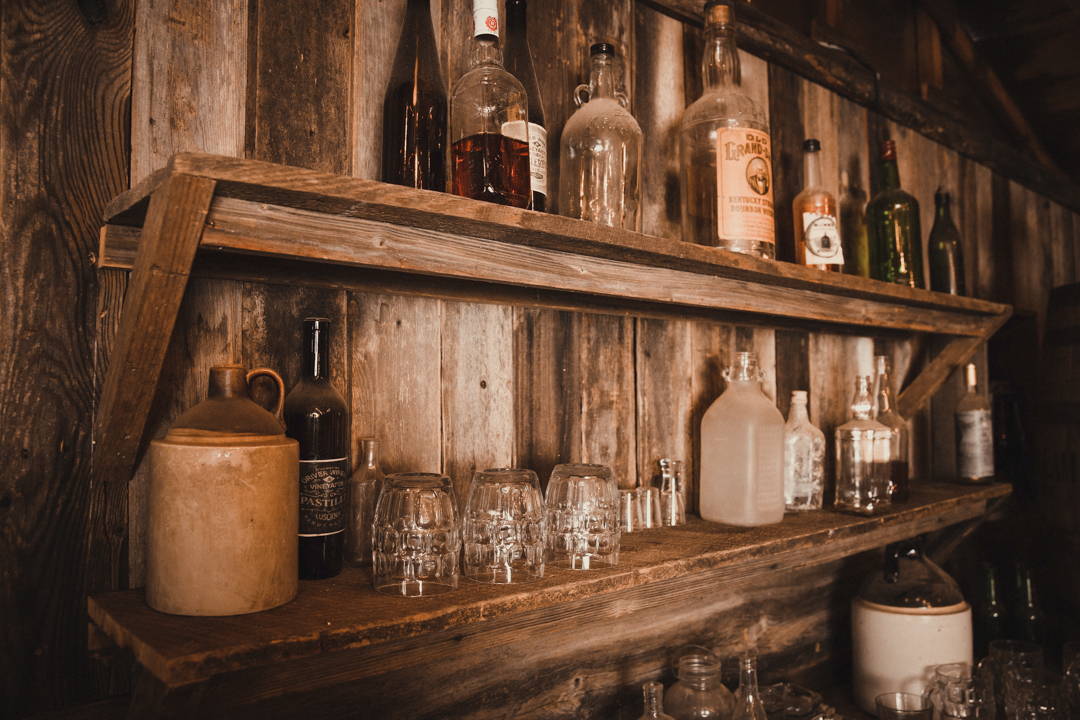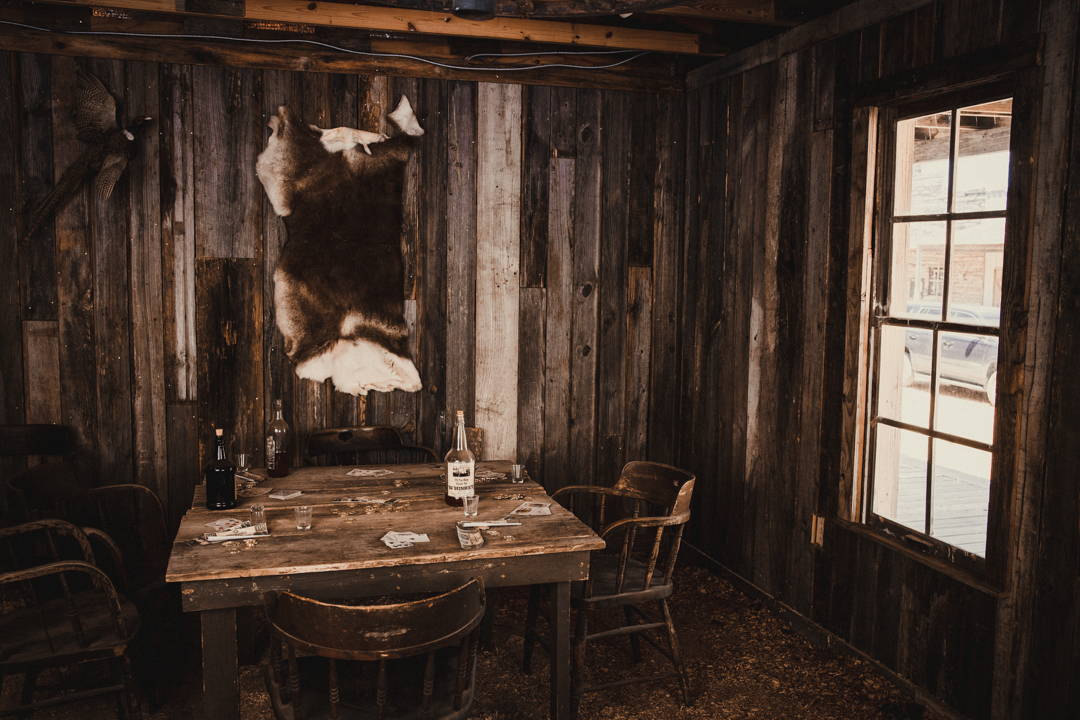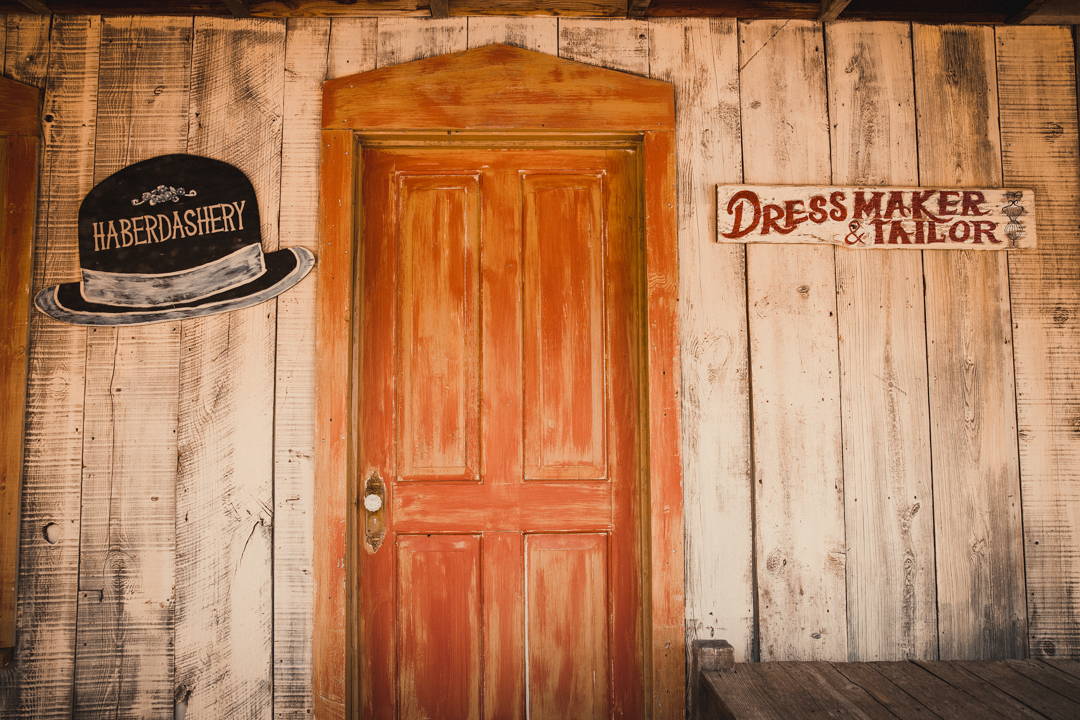 "I had been collecting western memorabilia and antiques, and I was starting to need more space," Dennis said. "Then the school district built a new school so they were selling some of their portable buildings. I bought six of those and thought, 'I'll make this into an old town', so we measured it all out and arranged them to look like a town from the old west."
And so Pine Moore Town was born, complete with a church, a mercantile, a hotel, a bank, and a saloon. And it's still growing.
"I just got back yesterday from Indiana," Dennis told us. "I bought a jail cell, so I went and picked that up. That's my next project, adding a Texas Ranger's station."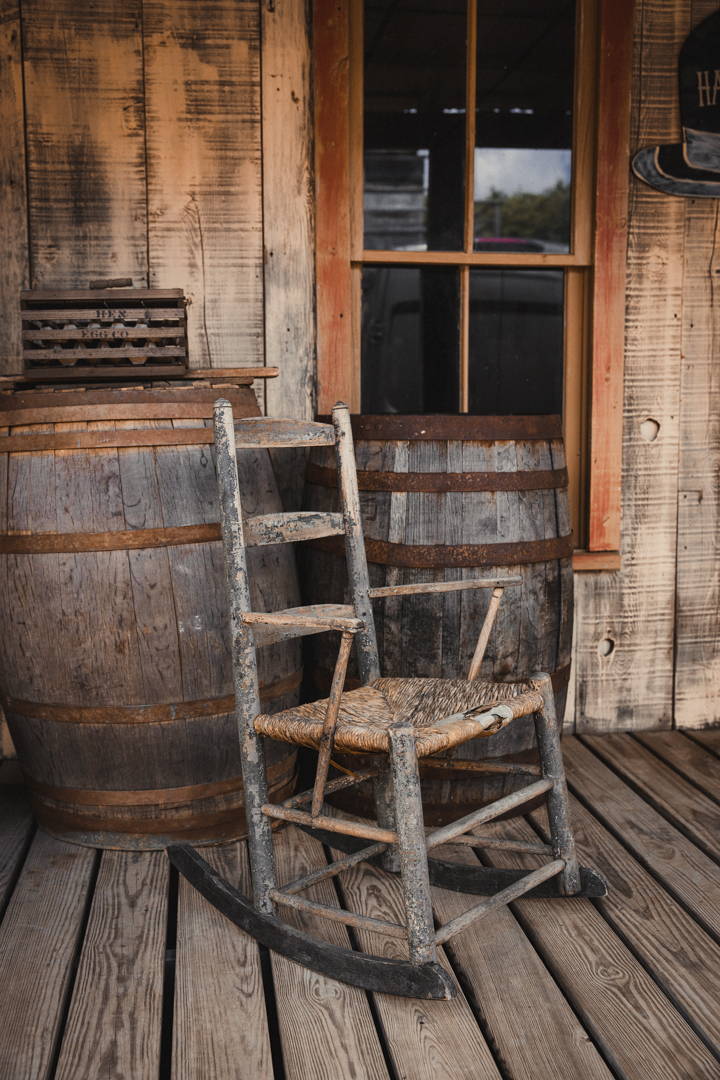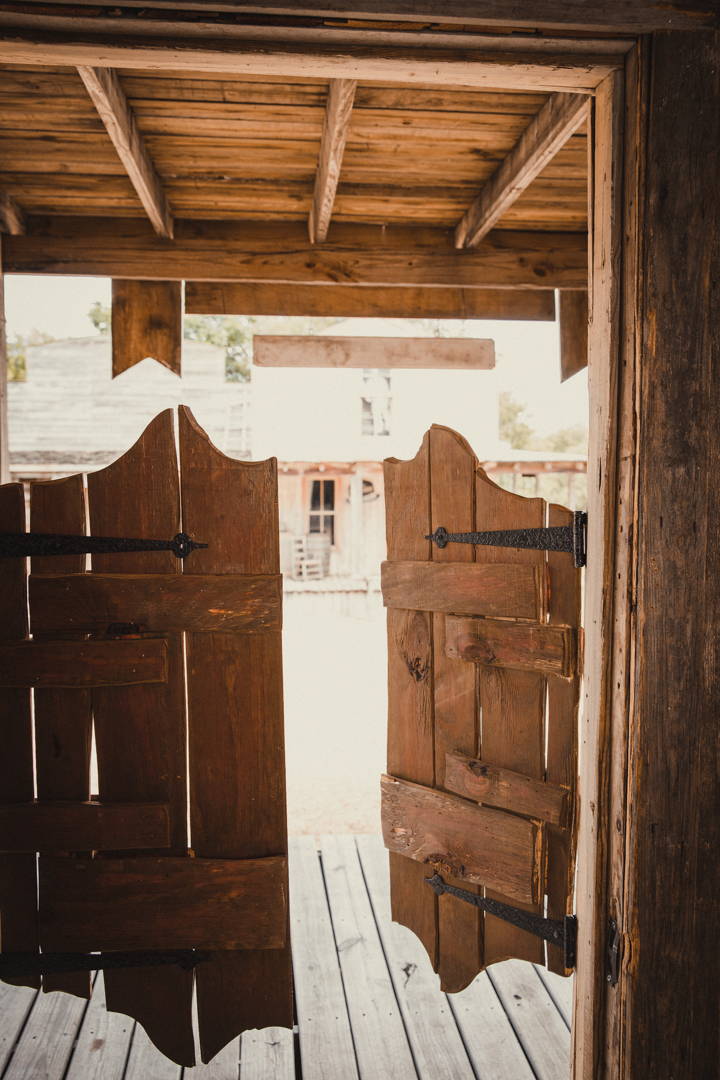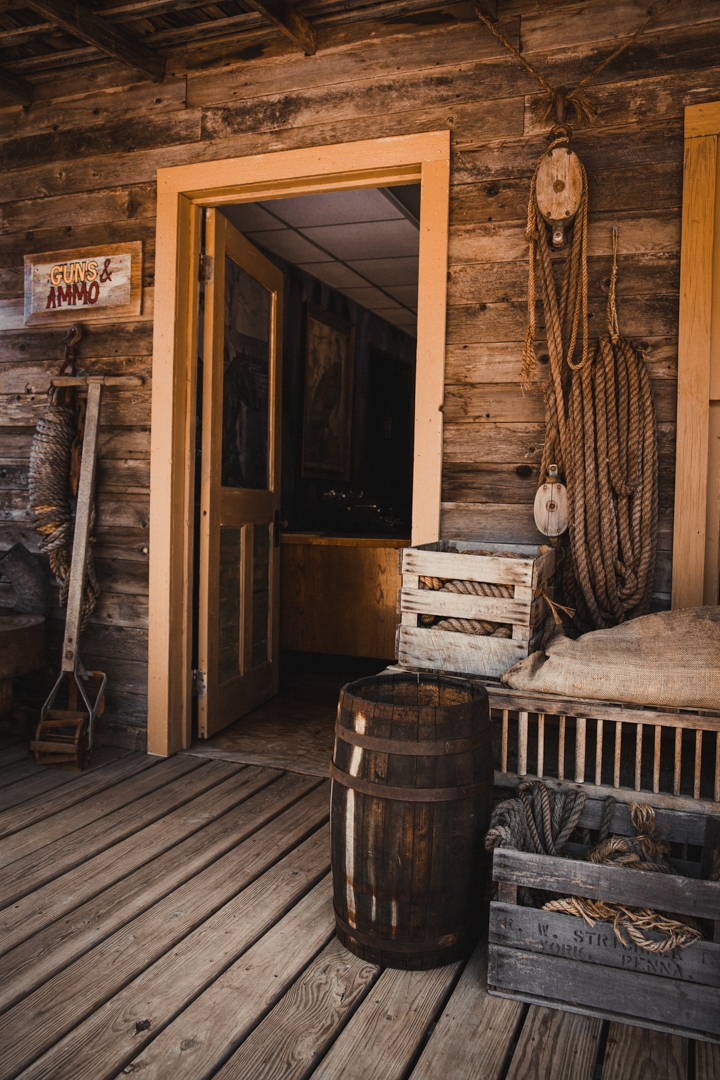 The town, and having the largest carriage collection in the state of Texas, are not Dennis' only claims to fame. He has several Hollywood credits to his name, providing carriages and horses for productions such as Underground, Abraham Lincoln: Vampire Hunter, and The Preacher. Dennis also made a cameo himself as a horseman and carriage driver in the remake of the film True Grit.
"We're kind of a one-stop shop for production," he said. "We have a costume and wardrobe department, a bunch of props, horses, carriages, and of course, the town. If someone wants to come shoot a movie or a commercial, we pretty much take care of all of it."
That's not the only entertainment the town has to offer.
"We do tours of the museum – with precautions these days, masks and hand sanitizer and spacing out and all that," Dennis explained. "And Pistol Packin' Paula works for us, she's a two-time World Champion gunslinger, so she entertains. We're surrounded by all these wineries, so we're kind of in a touristy area, and we provide another attraction."
We might be a little bit biased, because we shot one of our favorite collections of all time there, but we mean it when we say that place is pretty darn cool and worth a visit – it's a great way to just escape back in time for the day.
"The Lord has blessed it," Dennis said. "I had no master plan of doing all this, it just kind of developed, but I'm thankful that it has."
Learn more at http://www.buggybarnmuseum.com/.