Cody Comes to a Close: Looks Not to Miss
Cody Comes to a Close: Looks Not to Miss
Time has been passing really strangely this year. March felt like it was two years long and September felt like it was two days. Didn't we JUST launch Cody? And here we are, about to turn the page to Nashville in a few days. (Which we're super excited about, by the way, but we're also just a tiny bit sad to say goodbye to Cody and all the memories of that wild road trip.)
The Cody collection brought deep colors, rich velvets, and luxurious leathers. It brought back the Tobaccos Salesman and the Scout Jacket from our early, early years. It was rugged and romantic and a tribute to the Wild West. While it definitely premiered some stunning statement pieces, Cody also had some solid staples it would be a shame to miss – oh, and one sassy suit!
---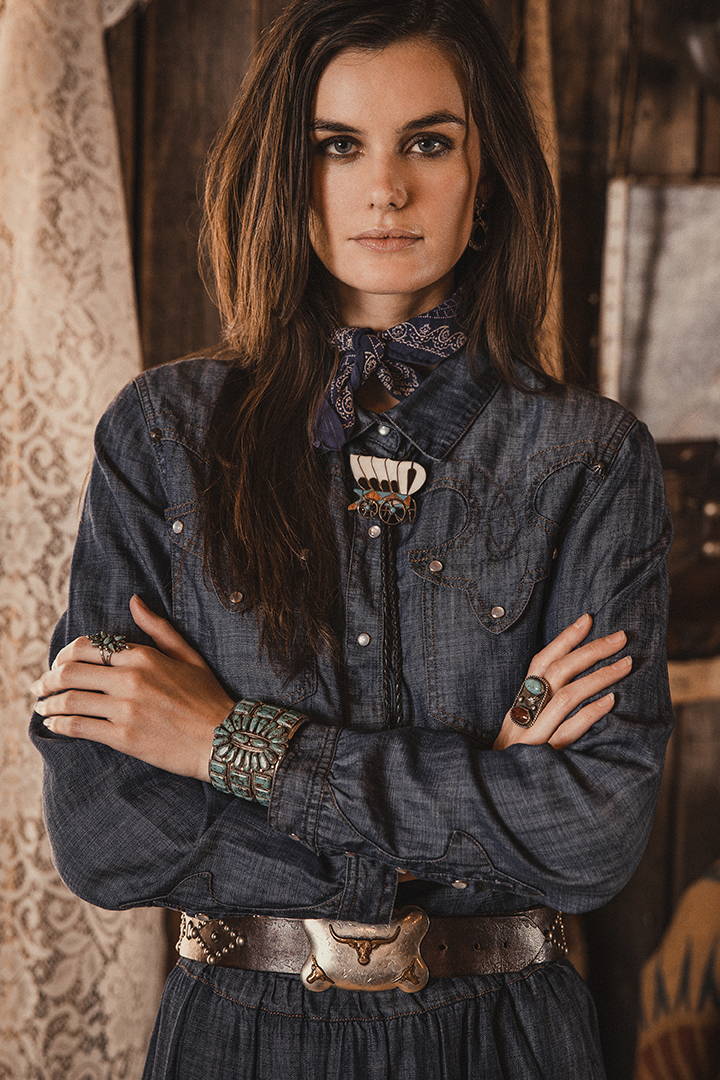 The denim pieces in Cody feel a little dressier than usual. We went with a slightly darker tencel that "upscaled" it a notch and accented it with classic pearl snaps. On the Workshirt, we went really western with the yoke, but otherwise kept the details subtle for an ultra-versatile denim staple. And that Denim Skirt? C'mon… That floor-length flowy silhouette just makes you feel feminine and fabulous. It's a classic, timeless broom skirt that will have you sashaying in style for years to come.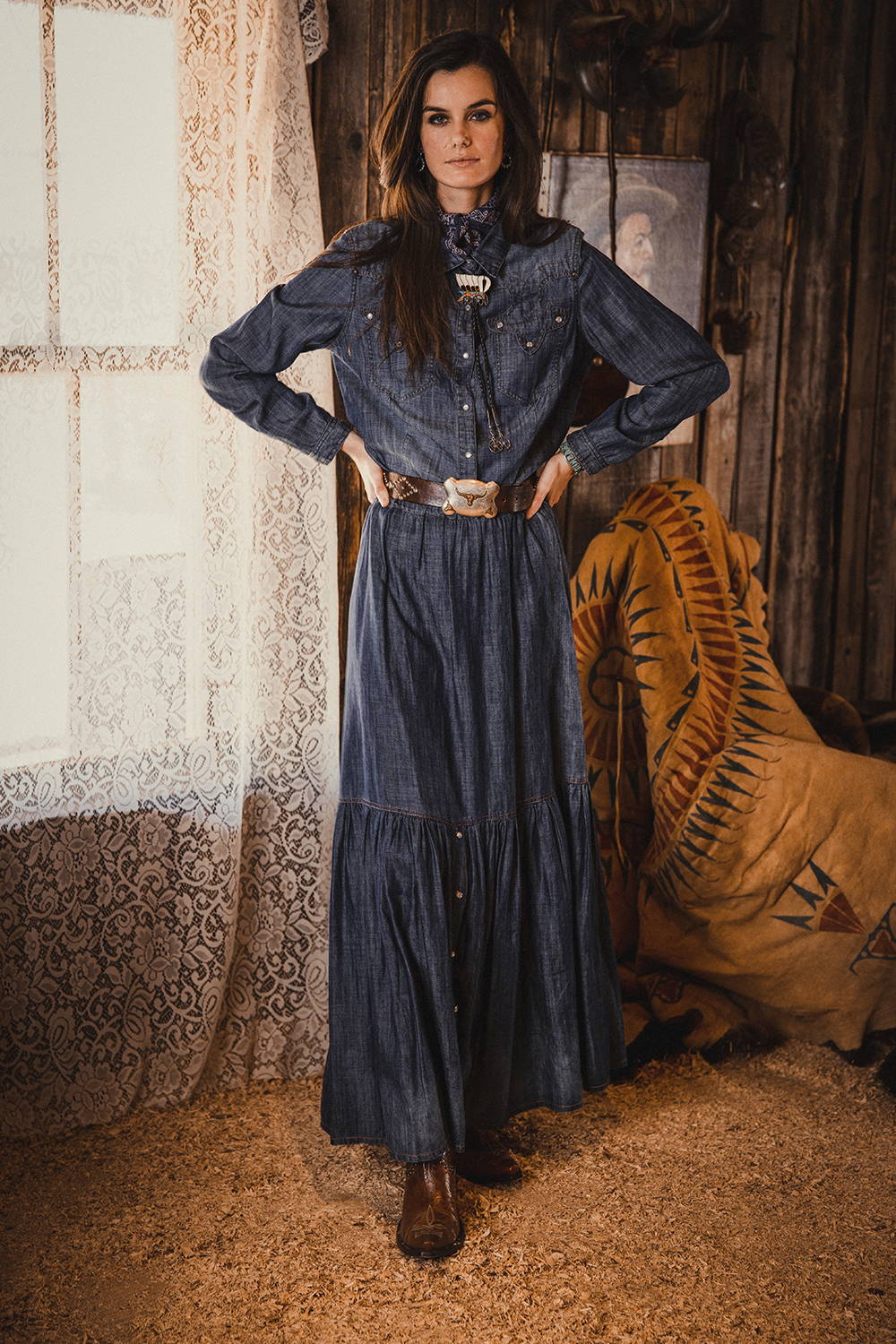 ---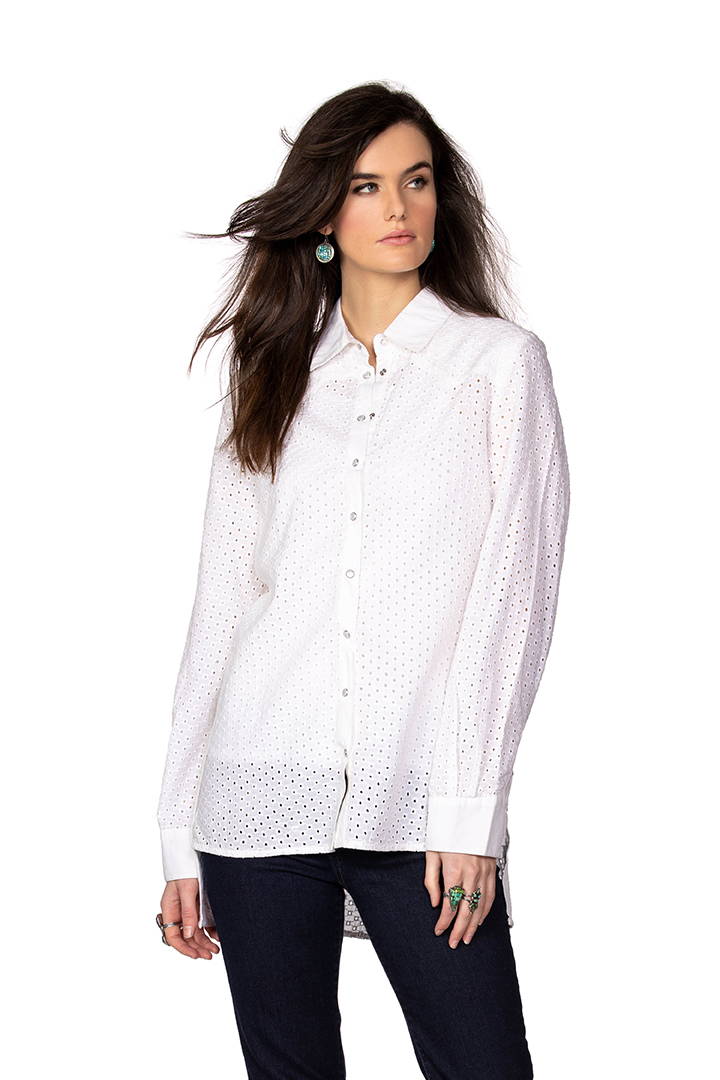 It's easy to get all swept up in the statement pieces, but every statement needs a staple, and this blouse is a beauty! The unique eyelet design gives it an element of elegance while still maintaining an everyday effortlessness. Whether you're rocking it with Rayados, dressing up your jeans, or tucking it into a fabulous skirt, this beautiful button-down belongs in your closet in both black AND white.
---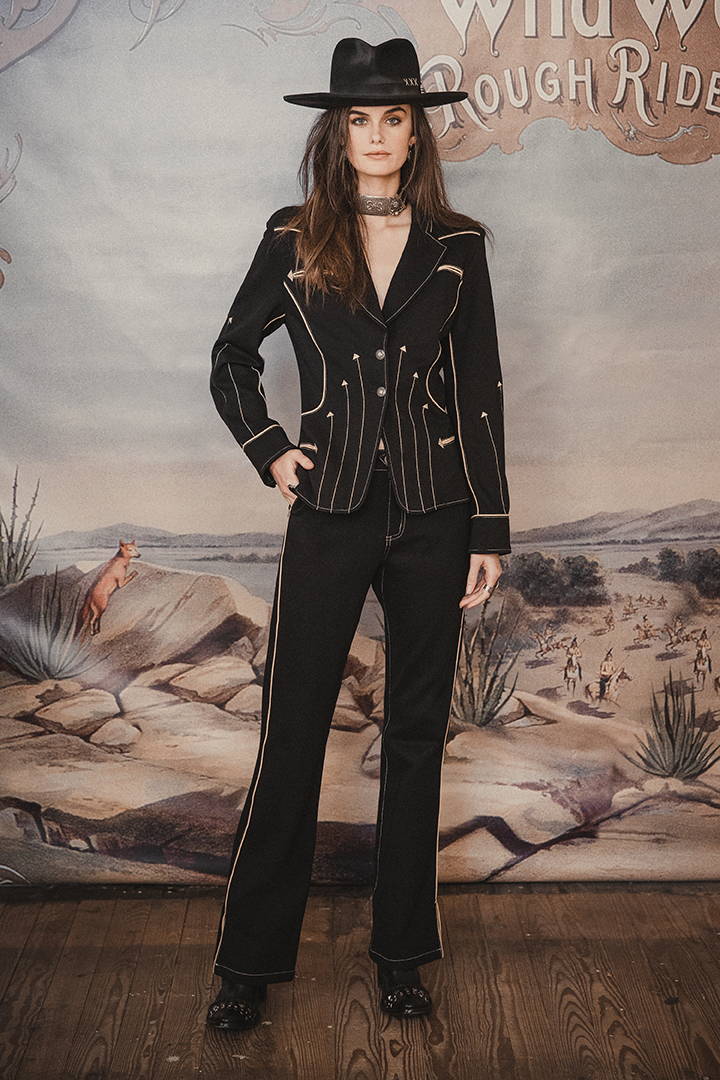 Y'all. The Dime Novel Pant and Jacket are just getting more and more desirable by the day. Lately, we've been playing with how we pair them, splitting them up and letting them be the statement. Currently, we're LOVING a simple white top and jeans with the jacket worn as a blazer and dressing up the look with a little Wild West flair. And the pants we're digging paired with a chambray workshirt and some standout boots. Of course we love them together as a unit – these suits stole our hearts way back when – but the versatility is really underrated when you think of it three pieces in one!