Wyatt Ranches & Their Vaqueros
WYATT RANCHES & THEIR VAQUEROS
Sure, we've got oil and gas now in Houston, technology in Austin, and fashion in Dallas. But before all of that, we were cattlemen. It's in our blood, our genes, and our history.
Wyatt Ranches is the epitome of that. With acreage in West Texas from Marfa to Valentine, and in South Texas from Corpus Christi to the Rio Grande, they have (literally and figuratively) made their mark on the Lone Star State. Not only is their land home to the film set of the iconic Giant, structures found on their ranches are the real-life inspiration behind Edna Ferber's novel upon which the film is based. More than that, they are still, more than a half a century later, an expansive organization dedicated to ranching and the raising of cattle. They are living, breathing Texas "giants."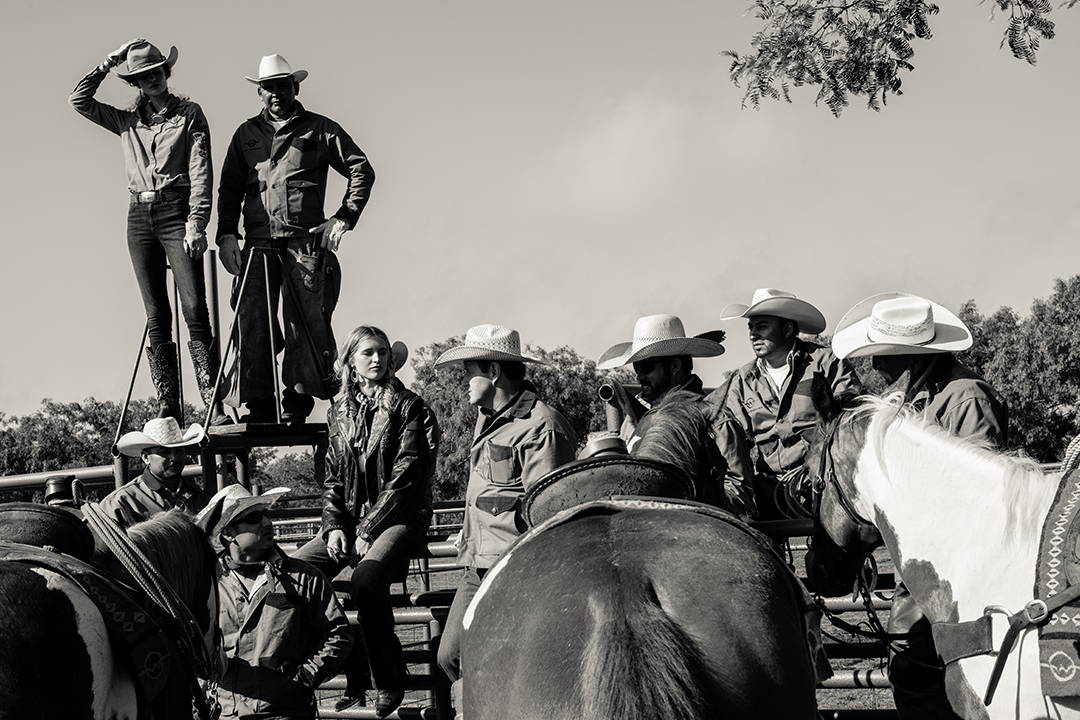 Photograph by Alan Foreman
"Nuestro orgullo es nuestra gente."
Our pride is our people.
— Mantra of Wyatt Ranches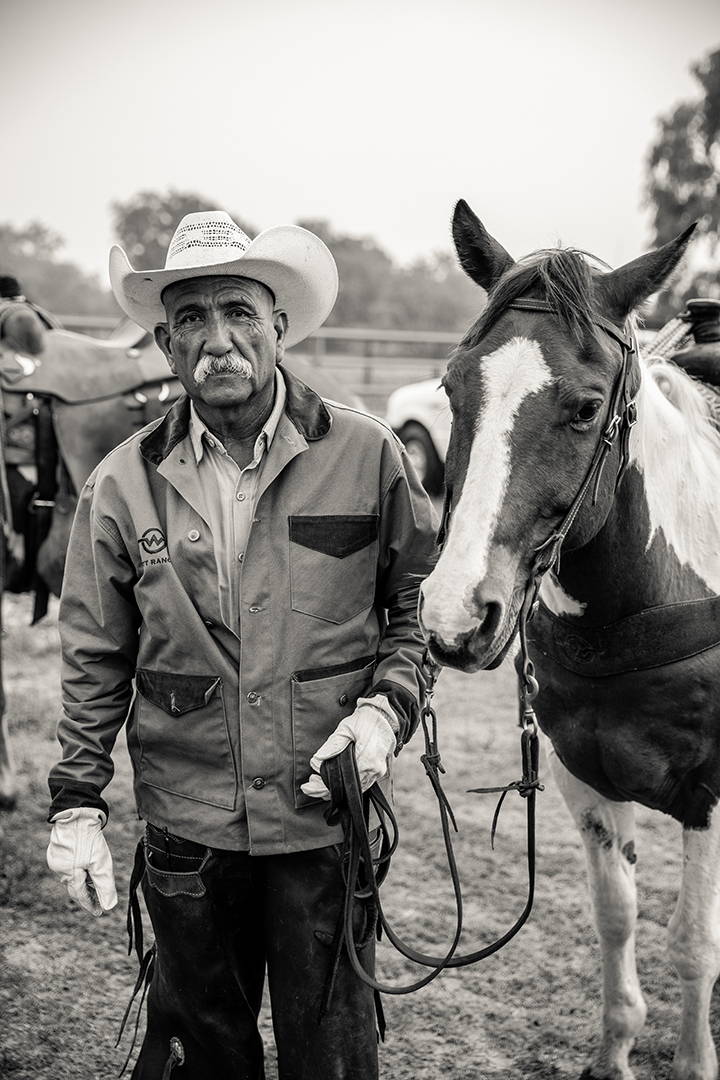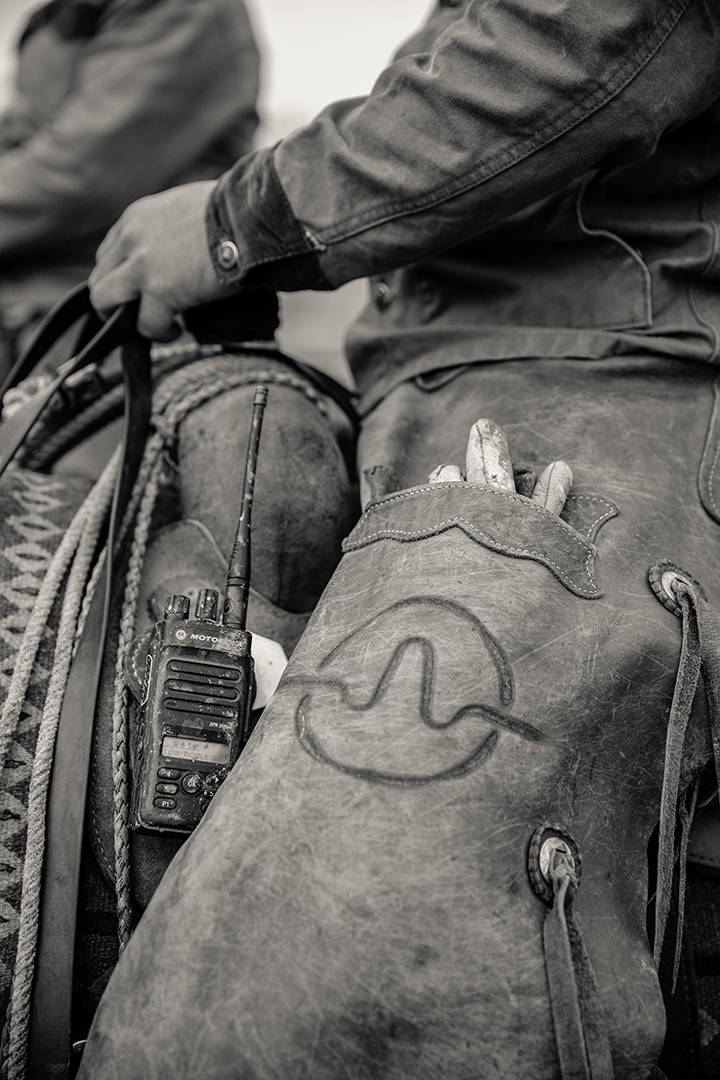 Photographs by Mitchell Franz
And the backbone of it all? Anyone at Wyatt Ranches will tell you, without hesitation, "the vaqueros." Ranging in age from their twenties to their early seventies, many of the vaqueros are nearing thirty years of tenure and some are second-generation, drawing from the experience and guidance of their fathers. Many of the hardworking hands make it their life-long livelihood, and their commitment is honored and acknowledged by Wyatt Ranches. As a sign of respect, line camps, cattle corrals, and windmills are often named in perpetuity for those vaqueros who have retired, or who have passed on. "It takes discipline, dedication, and loyalty to keep these Ranches on track and profitable, and the vaqueros are indeed the backbone for achieving that goal," said Bradford Wyatt, who is in his second term as the Administrator.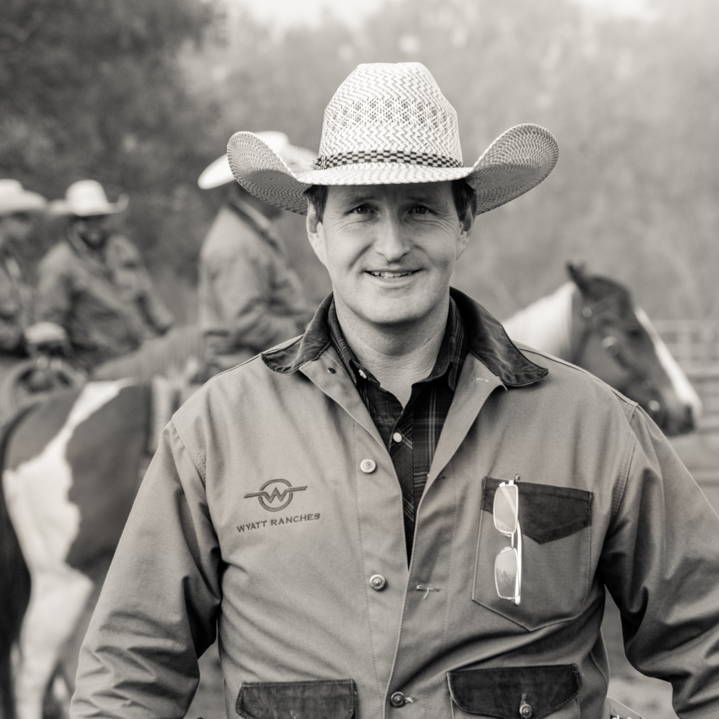 BRADFORD WYATT


ADMINISTRATOR
WYATT RANCHES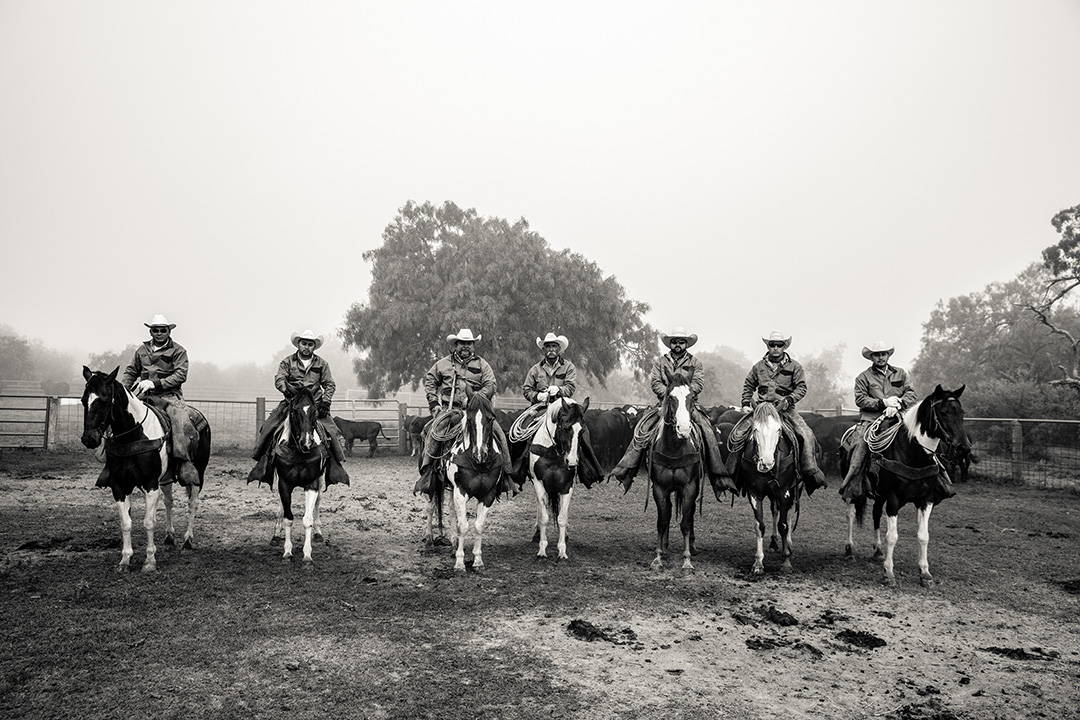 "It's an unpredictable future
when one is a steward of the
land with livestock to tend."
— Bradford Wyatt, Administrator of Wyatt Ranches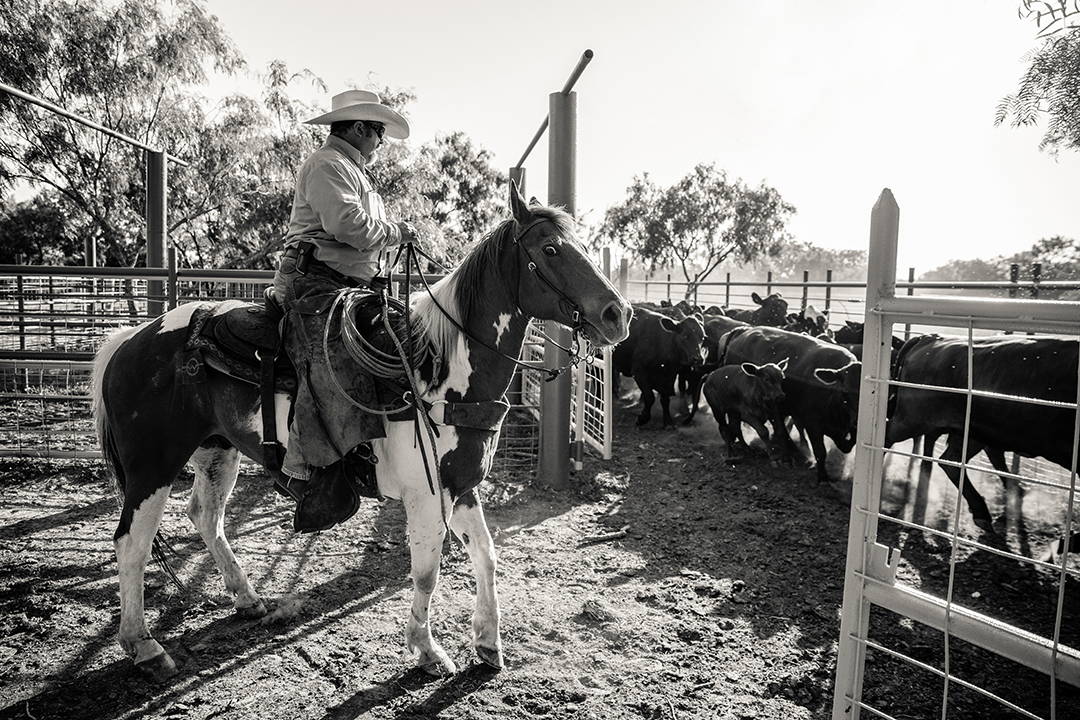 Photographs by Mitchell Franz
Come what may, in terms of industry and advancement, cattlemen will forever be the cornerstone of the Texas legacy.
Thanks to the gracious hospitality of the Wyatt Ranches family, Double D Ranch's Fall Collections were able to be photographed on Giant-genuine locations on their historic ranches.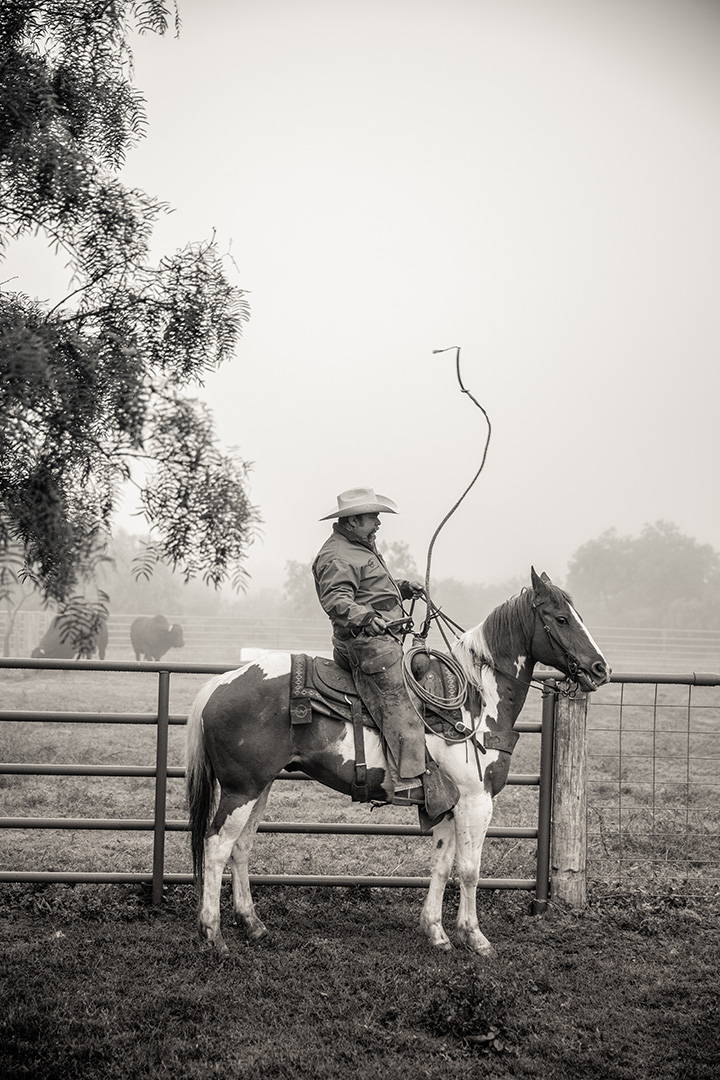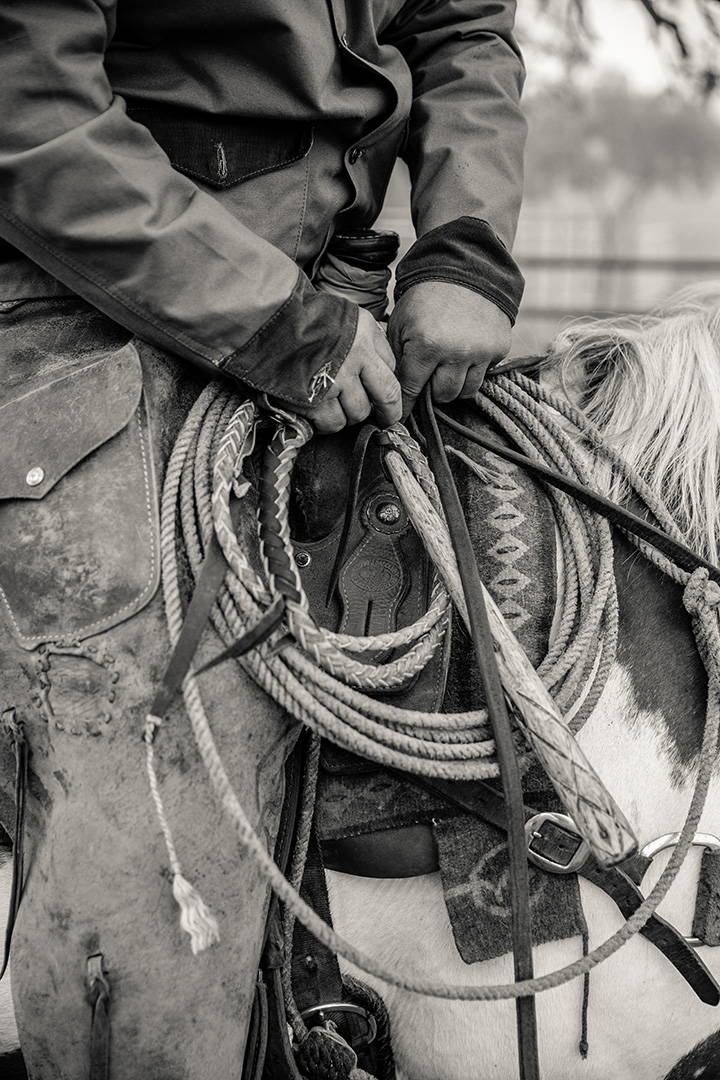 Photographs by Mitchell Franz
---