Lady of the Longhorns: Linda Marks Hooper
LADY OF THE LONGHORNS: LINDA MARKS HOOPER
Friends for more than 25 years, we share a lot of history with Linda Marks Hooper. But it's not nearly as interesting as the rest of her history.
"I've been a rancher all my life," she said. "And I've been selling real estate now for about 20 years, with my focus being ranches. That's my forte and that's what I like to do. I'm semi-retired but I still love the ranching industry, it's a passion of mine. I was raised with it, and I imagine it will be a part of the rest of my life."
It was through a ranch that we actually met Linda. In the early 90s, we photographed one of our first fall collection on a ranch belonging to her and her late husband, Travis Marks.
"I was the water girl, that's how I met them," she laughed. "We had a museum on the ranch where they were taking pictures, and I just kept running pitchers of water out to them, and they were grateful because here they were modeling winter clothes in the late summer. Poor Audrey was so hot in that jacket!"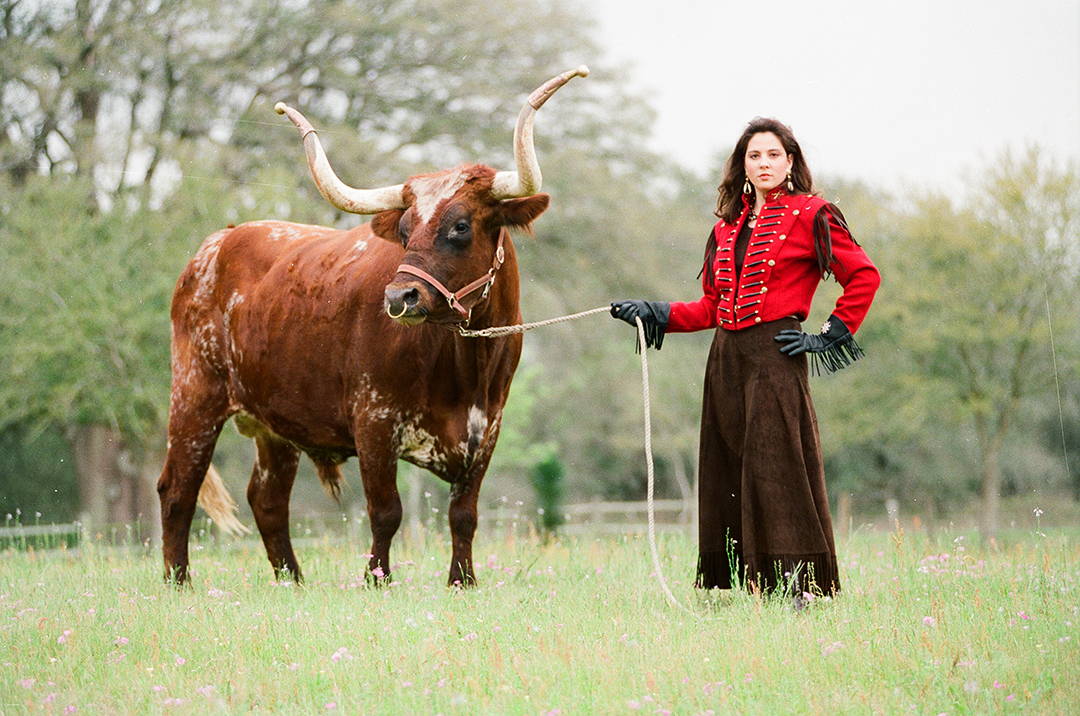 The jacket she's referring to is the Canadian Scout Jacket and is admittedly one of Linda's favorite Double D pieces of all time. Fittingly, it appears in one of our favorite catalog photos of all time, where Audrey had the privilege of holding the reigns to one of the legendary Marks longhorns, Diamond.
You see, the Marks family holds a critical place in Texas' history. They're credited with helping to save a dying breed.
"They're recognized as one of the seven families that kept the longhorns in existence," Linda explained. "There's a bloodline of Marks longhorns still to this day."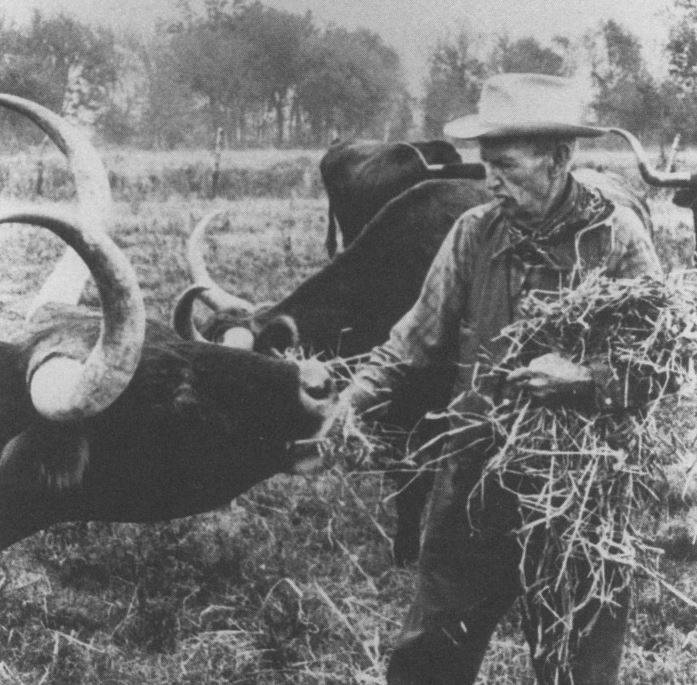 Renowned cowboy artist T.D. Kelsey did a bronze sculpture of a longhorn cattle drive entitled "Texas Gold, A Memorial to the Texas Longhorn" that was, in a sense, a tribute to those seven families. He and his wife, Sidni, gifted the monument to the city of Fort Worth, Texas, where it is erected in the historic Stockyards District.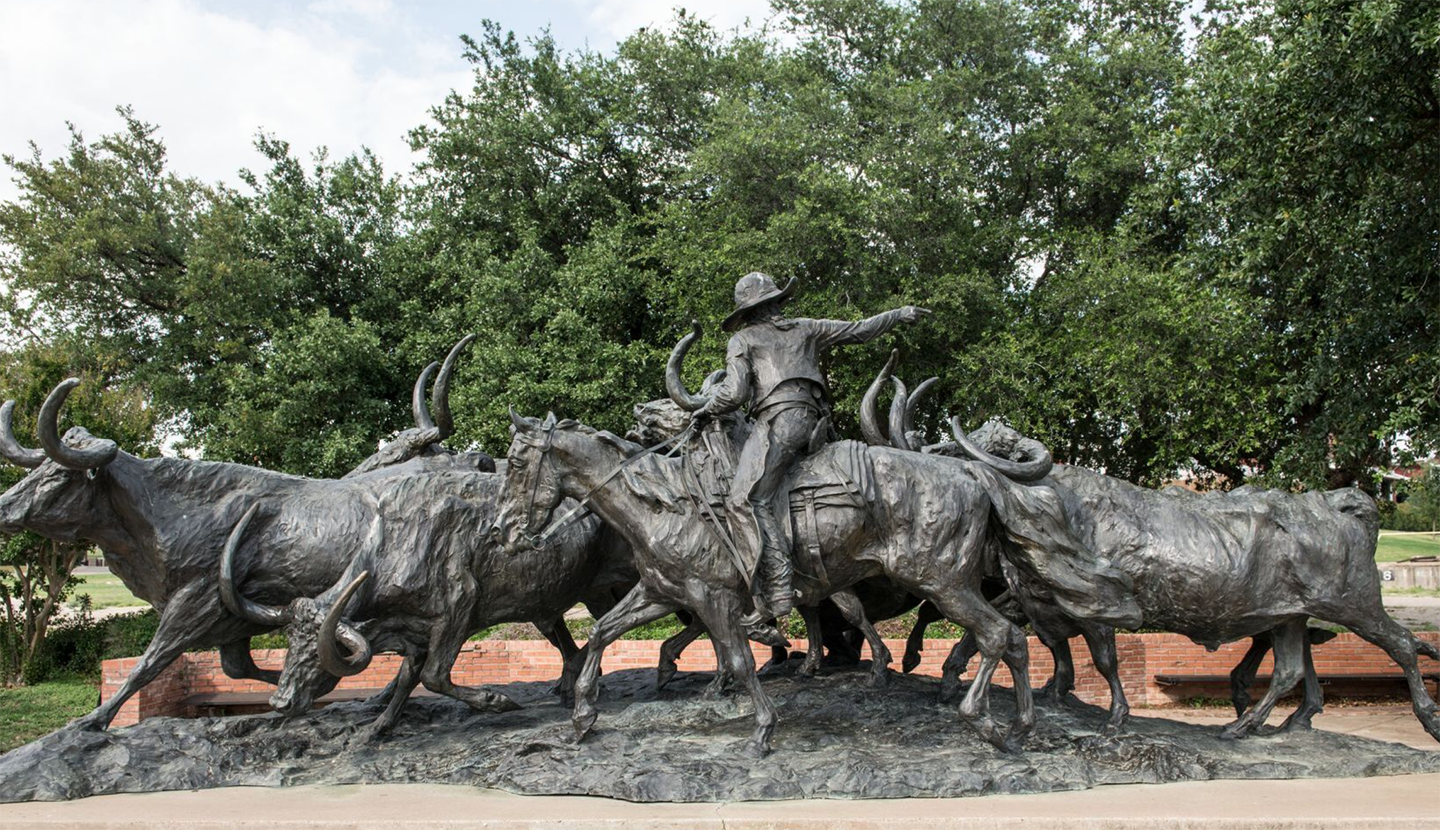 And that's not the only history the Marks family made.
"Back in 1952, Travis' father, E.H. Marks, started the Salt Grass Trail," Linda shared. "There were four men that started the Salt Grass Trail Ride from Brenham to Houston to kick off the Houston Livestock Show and Rodeo. The Marks family had Wagon 1 and Wagon 2, the very first wagons in the Trail Ride."
Today, more than 6,000 riders participate in the ride every February.
Speaking of Salt Grass, Linda is actually depicted riding a longhorn in a mural that is present on the walls in all of the Saltgrass Steak House restaurants.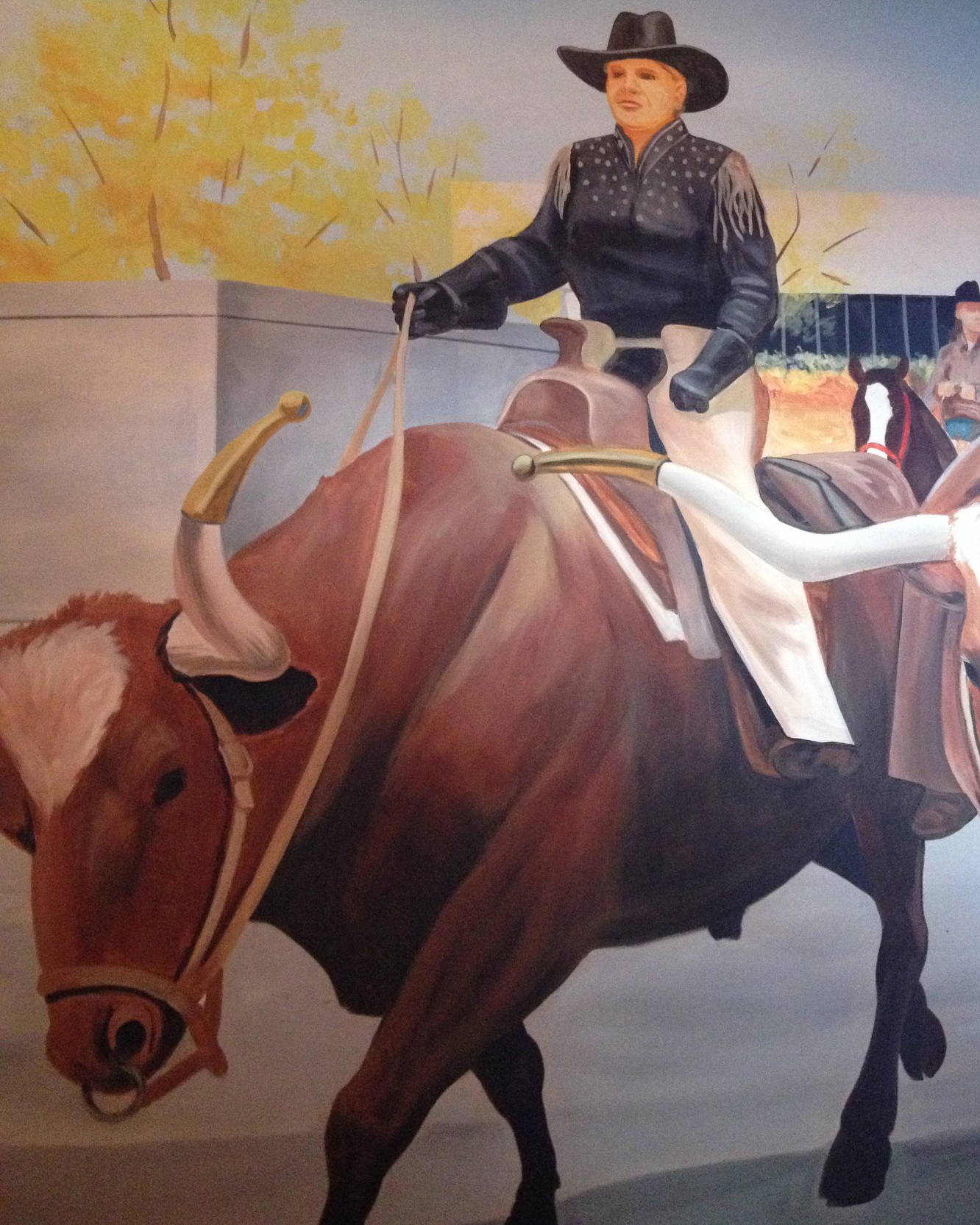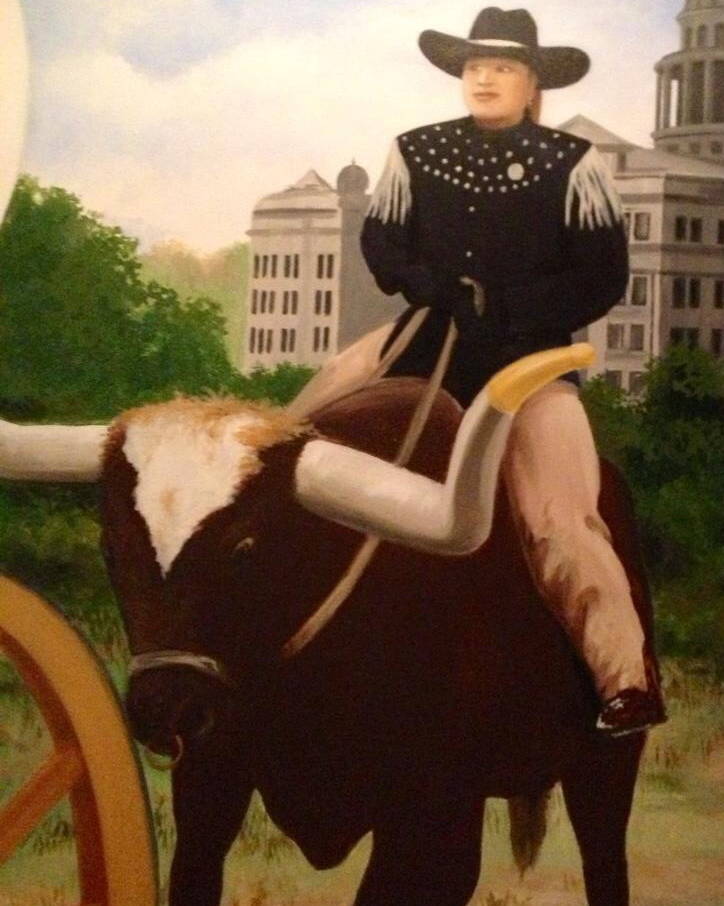 "I'm not sure if they're in all of them, but when they were building the new ones, in every single one of them, there was this image of Travis and I riding steers in the parade," Linda laughed. "One of my friends wanted me to go stand beside it and get a picture of me with the picture. He said, 'I just can't believe this!' and I said, 'Well, I can't believe it either!'"
We can only imagine. It must be surreal to know your likeness is featured on the walls of dozens of restaurants. Want to know something even more surreal? Linda is actually wearing DDR in the photo!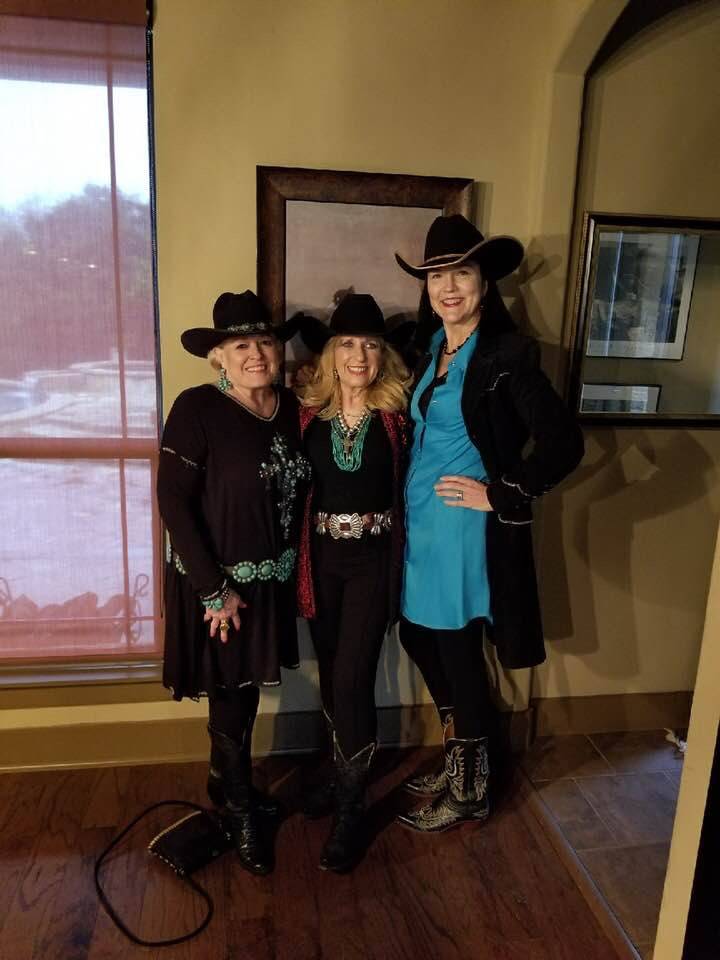 "Oh yeah, I always wear my Double D during the rodeo," she said enthusiastically. "And it's so funny because we'll be walking the halls and people will be asking to buy it right off my back! I was basically walking Double D advertisement. I flaunted their clothes. When you like something so much, you just feel good. I just made it part of my personality!"