Shooting with the Cowboys
SHOOTING WITH THE COWBOYS
A picture really is worth a thousand words.
A high-fashion model from across the pond, surrounded by hard-working cowboys from the Lone Star State. One dresses up for a living. The others dress for their lifestyle. And oh my word, the contrast in accents – so stark, yet so endearing – you'd think we were shooting a made-for-TV movie.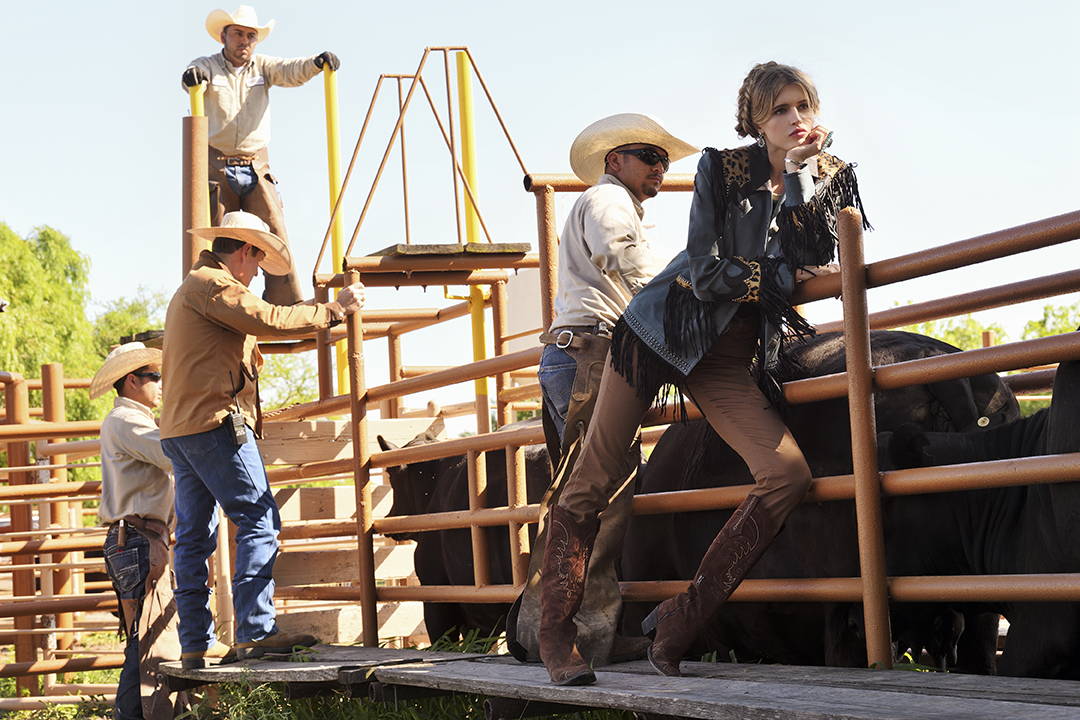 And the cowboys? Well, they're the real stars here.
Imagine someone coming into your place of business, completely green to the industry and the lifestyle, and setting up for a multi-day photo shoot. Oh, and they need your help – like, a lot of it – and you're also sort of "in" the shoot, but not really, but you know, be on your A-game. You'd probably be a little put off, and rightfully so.
Not the cowboys of Wyatt Ranches. We invaded their world for a couple of days, and these gentlemen were warmly welcoming, incredibly helpful, and as mannerly as you would imagine. And completely genuine about it all. Truly, salt of the earth. They have our utmost respect and eternal gratitude; none of this would've been possible without them.
---