WOLFPACK SELFIE: PRISCILLA UMBRAZUN
WOLFPACK SELFIE: PRISCILLA UMBRAZUN
Where are you from?
New Middletown, Ohio
What do you do for fun?
I like hanging out with my three Labradoodles, and when they give me a break I like to hit the road and unwind by taking a nice country ride on my Harley Davidson Sportster.
Also, enjoy going to Maui every October to celebrate my anniversary and Vegas in December for the NFR!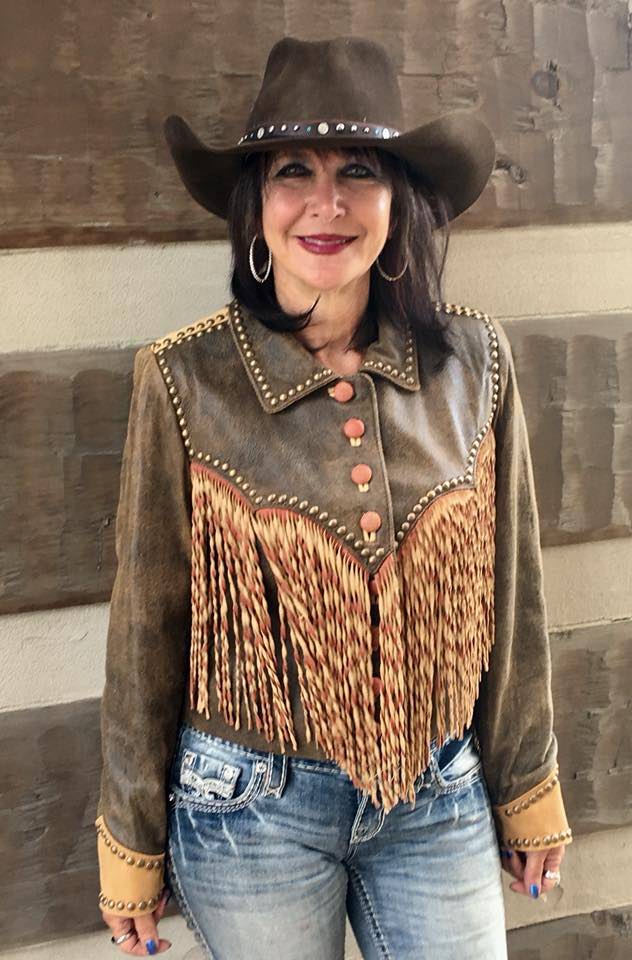 What's your favorite thing about DDR?
My favorite thing about DDR is their great western designs and their treatment of customers as their friends. They are a very kind and humble family and it shows in all aspects of their business.
What's your favorite DDR piece?
I especially love the biker jackets as is very evident, but my all time favorite would be my very first DDR jacket and that would be the ultimate biker jacket of all time, "SPITFIRE"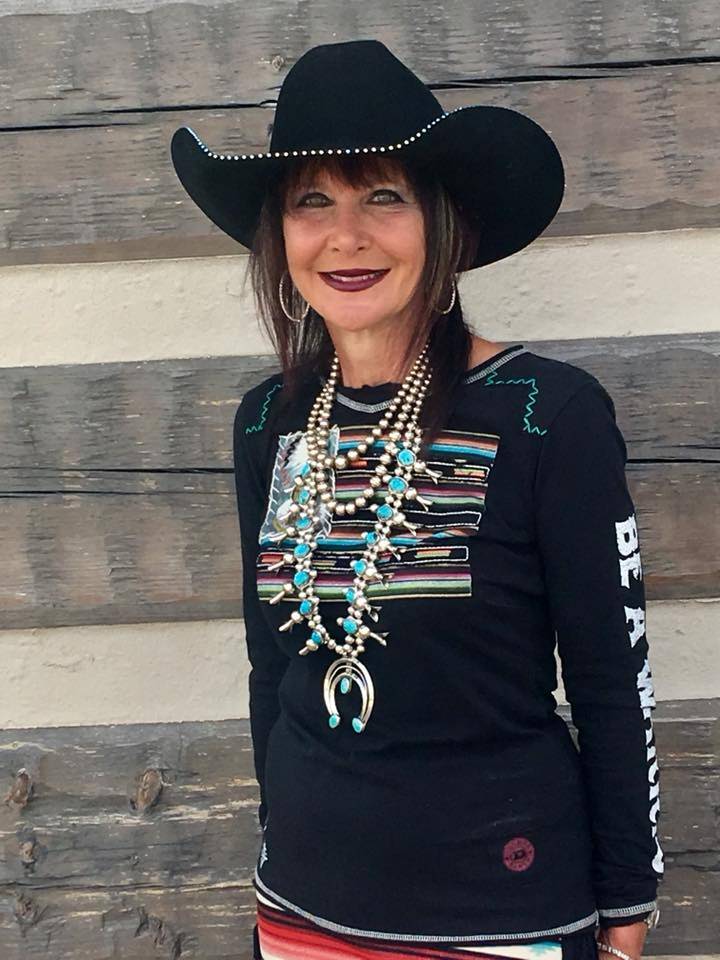 What's the top thing on your bucket list?
I don't know if I truly have a "bucket" list but
one day I would love to add a couple of beautiful horses to our farm.