Wild West Show & Auction: A Trip Down Re-Memory Lane
Wild West Show & Auction: A Trip Down Re-Memory Lane
It all started with a flyer. We don't even know where Cheryl found it. Perhaps it was one of those fate things, where really it  found her . However it happened, we didn't know it at the time, but that little piece of paper would change the game.
It was the summer of 1993 in the sleepy town of Yoakum, Texas, and somehow Cheryl got her hands on an ad for a Wild West Show & Auction in Cody, Wyoming. Never one to be distracted – much less, deterred – by difficulty of logistics, her mind was made up that she needed to be there. Next thing you know, Audrey and Nana were helping Cheryl load a handful of suitcases and a trio of little cowboys (Taylor, 8, Bryson, 7, and little Jack, 2) into a suburban for the 1,500-mile commute to what she declared would be "the motherload of western collectibles and inspiration".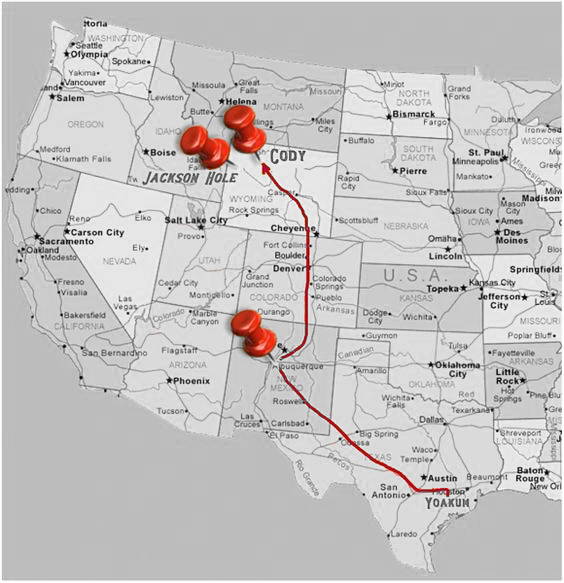 "Anyone who knows me, knows I am an avid collector, especially of textiles and all things western," Cheryl said. "Besides, I was itching to get out of town. I just can't believe I convinced Mom and Audrey to go with me – and bring the boys!"
The drive up there was an adventure in itself. We had a lot of road to travel in not a lot of time. Cheryl and Audrey tag-teamed, taking turns driving and sleeping so they could drive through the night, stopping only for "potty and pancakes". It was arduous to say the least, and there was a terrifying 2 a.m. journey through Raton's Pass that Nana still won't talk about to this day. (Hey, but we didn't lose any hubcaps!)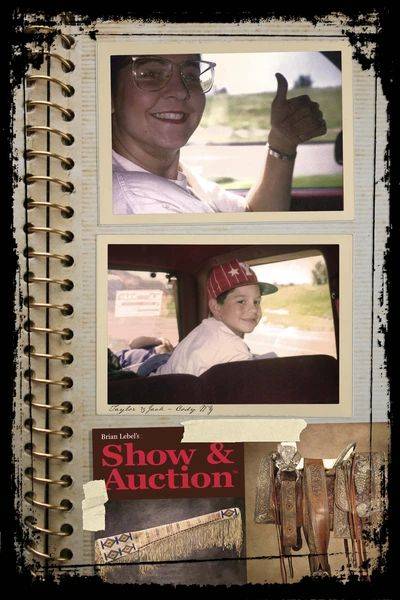 "I was on a mission – I had an auction to get to! – so I had the pedal to the metal," Cheryl recalled with a laugh. "It's pitch black, the road was winding every which way, deer were darting out from everywhere. It was just chaos. The boys were wide awake, loving it, squealing and laughing, and Mom was white-knuckled, probably equal parts mortified and mad. In hindsight, she was probably right – I'd never do that now, I was younger and dumber then. It's definitely a drive we'll never forget."
But we made it, after almost a full 24 hours in the car. And then the real fun began.
While Cheryl and Nana went to the auction, Audrey took the boys to the historic Irma Hotel in downtown Cody so they could watch the famed gunfight reenactment they put on. Turns out, that wasn't the only gunfight reenactment that happened that day.
"When we finally met back up at the auction later that afternoon, the boys were outfitted de rigueur: chaps, plastic holsters, and pop pistols," Cheryl recalled. "You can imagine the unwelcomed stares as our boys did their own gunfight reenactment up and down the auction house aisles. Jack topped off the ruckus with one of his Star Wars action figures shouting, 'Kahooo, Luke, this is your destiny!' They were glad to see us go."
(Jack says he doesn't recall this, but he doesn't doubt it either. "From what I hear, I was already hooked on Star Wars. Still love Star Wars, actually. Huge nerd.")
The auction turned out to be everything it promised to be and more. There was item after item up for bid from what is arguably the most romantic period in American history, the Wild West, each more impressive than the next. We spent the day walking among articles of tangible history, awed and inspired. This was 27 years ago and it made such an impression, we remember it like it was yesterday.
"I ended up with winning bids on several lots that I convinced Mother we needed for inspiration," Cheryl laughed. "But what really stands out are the three bids I didn't win: a bearskin rug that I wanted for the showroom, a great pair of woolies with a wonderful tooled leather belt, and most regrettably, a pair of Annie Oakley's gauntlets that were embroidered with her monogram. Actually, funny story, I ended up haggling with the winning bidder of the rug on the curb outside, and that bearskin beauty came home with us. So, I guess just the two."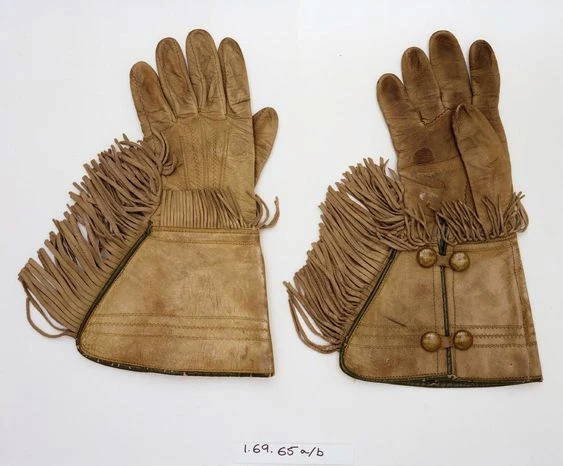 But it wasn't just the items she bought that Cheryl brought home with her. There were pages and pages and pages of sketches she'd drawn as she walked the aisles of the auction and the halls of the museums, visions that would eventually come to life in the Cody collection, like The Showman Jacket, modeled after Buffalo Bill's old show jacket; the floral embroidery on the Pawnee B Top; the frontier vibe of the Good Robe Jacket.
That trip might have been foolhardy, but it certainly wasn't fruitless. Items from the auction and images from the Buffalo Bill Museum and the Whitney Gallery of Western Art overloaded us with inspiration upon which we're still drawing nearly three decades later, and a whole trove of treasured memories.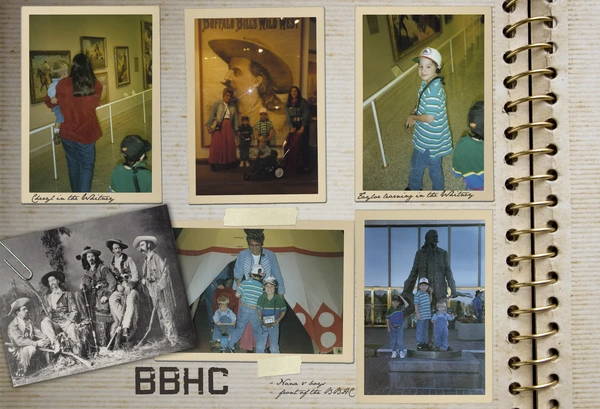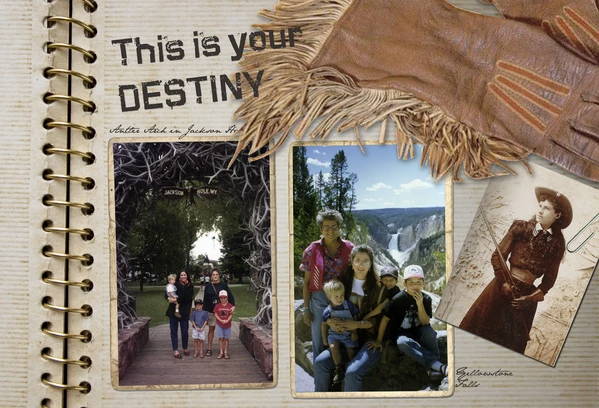 "I think my favorite part of that trip was just the adventure of it," Audrey said. "Getting to see a whole different part of the country. It was fun to get to share that with Taylor and Bryson, and see the adventure through their little eyes as well. Hard to believe it was that long ago; they grow up fast."
Life is short. Take the trip.