What America Means to Us
"I am an old-fashioned, honest-to-goodness, flag-waving patriot."
— JOHN WAYNE
We are kind of in love with Americana. From a design perspective, it's evergreen and aesthetically appealing. It is easy to wear, easy to pair with, and also ignites a sense of pride and patriotism when you pull it on. It encompasses a lot of the best aspects of putting together an outfit.
We have integrated symbolic elements of Americana into this season's Born In the USA collection: the flag, the eagle, and the stars and stripes. But we particularly enjoyed engaging the ever-iconic red, white and blue, which allowed us to be a little more simplistic in styling and let the details speak for themselves.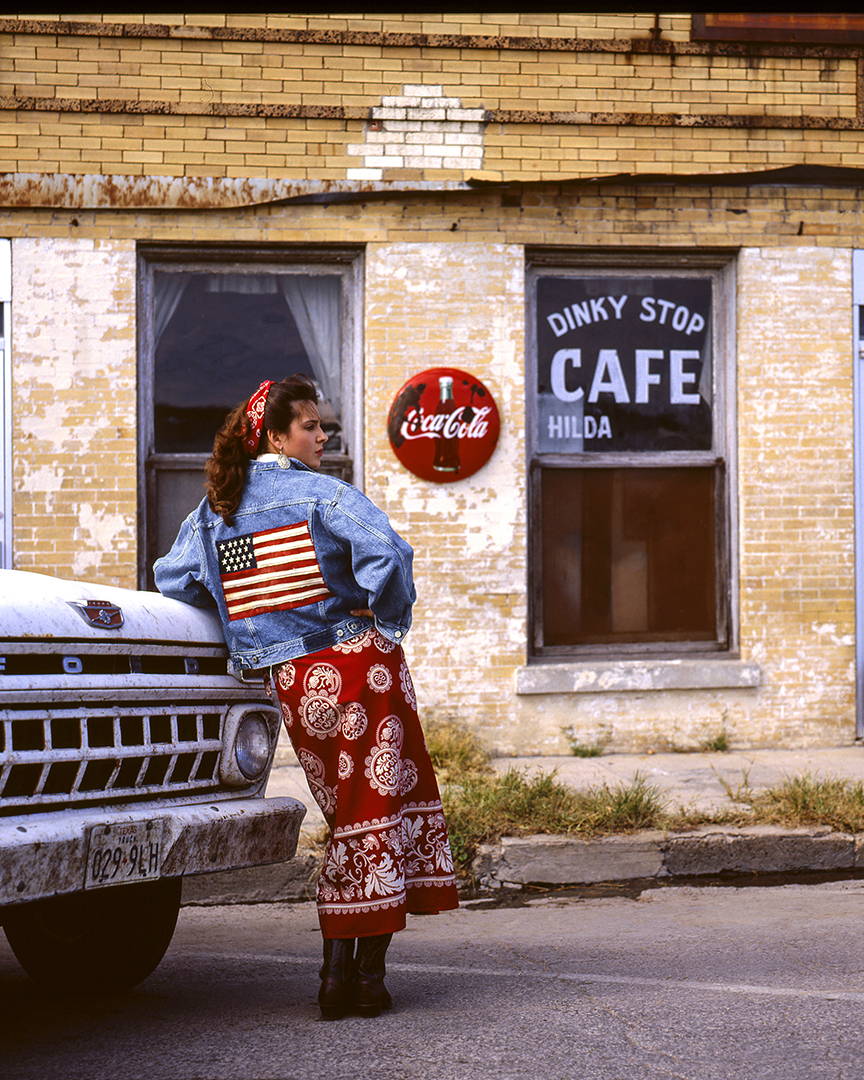 Back in 1991, our very first Spring collection was witness to the beginning of our patriotic roots. We unapologetically showed our love of Americana by featuring a wrap skirt inspired by a vintage red bandana and then took it a step further with a denim jacket. Our "Flag Jacket" was indeed a labor of love. Each flag was hand-cut from vintage wool scrap and appliqued onto the center backs of the classic trucker silhouette. Today, Double D Ranch's original Flag Jacket is on many collector's bucket lists and is still just as on-trend as it was almost thirty years ago.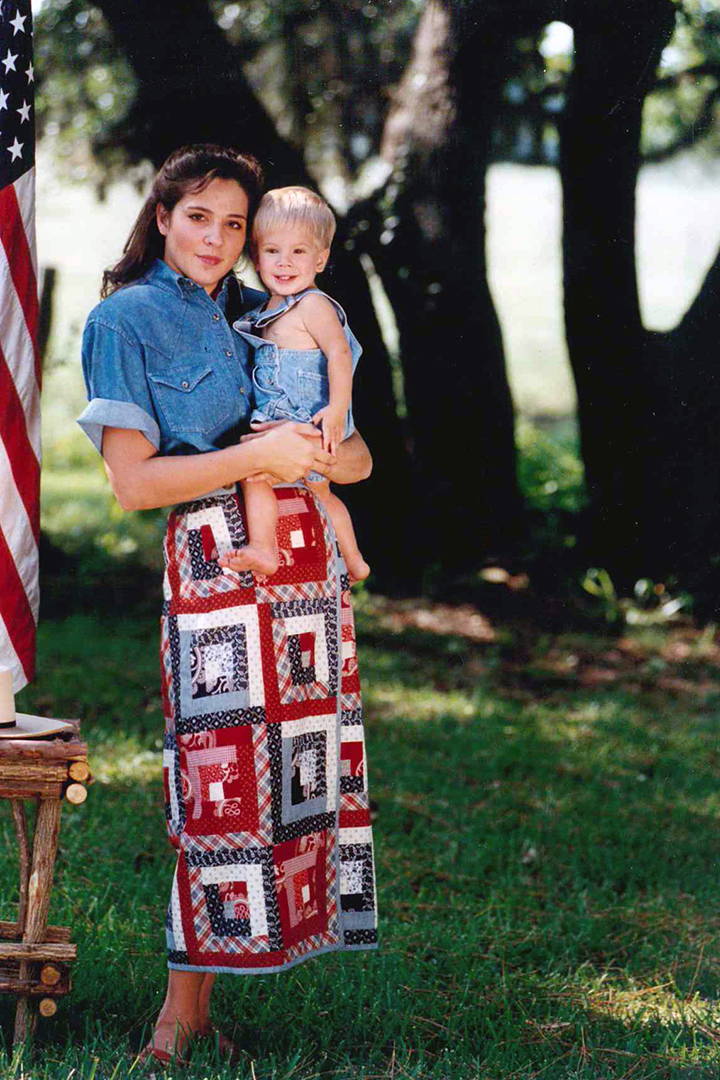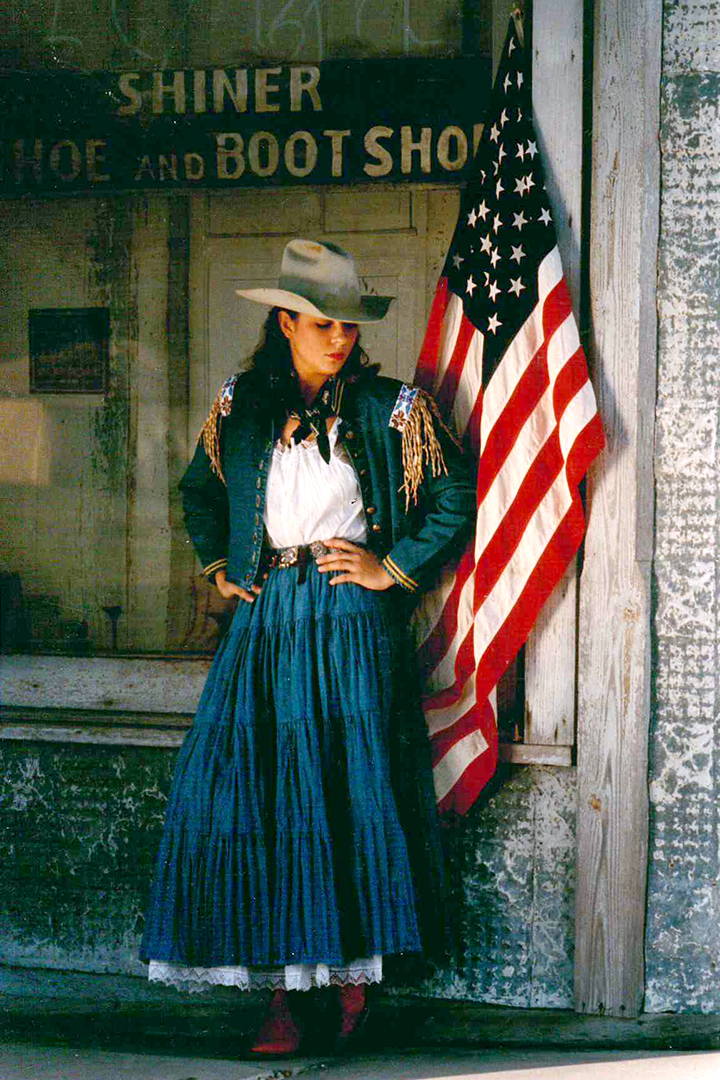 By the following spring, Americana was officially part of our DNA. Vintage log cabin quilts inspired a new round of skirts fashioned from red, white and blue calicos. Denim got spiced up with red hairpipe details. Faded chambrays and white cotton petticoats were our wardrobe building blocks.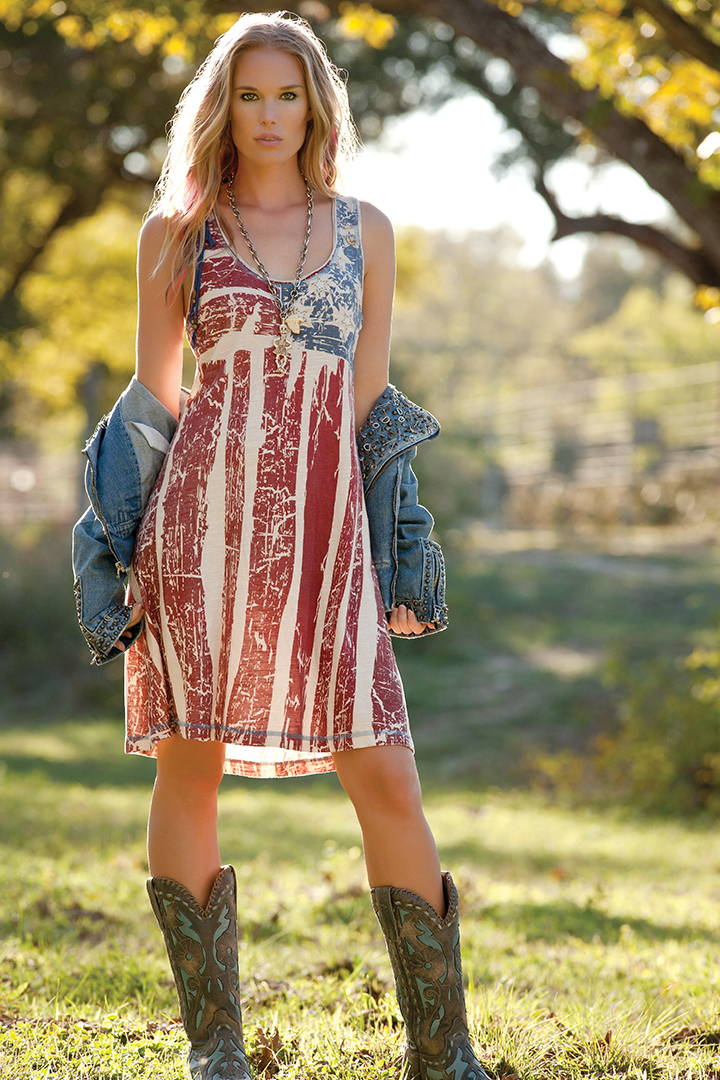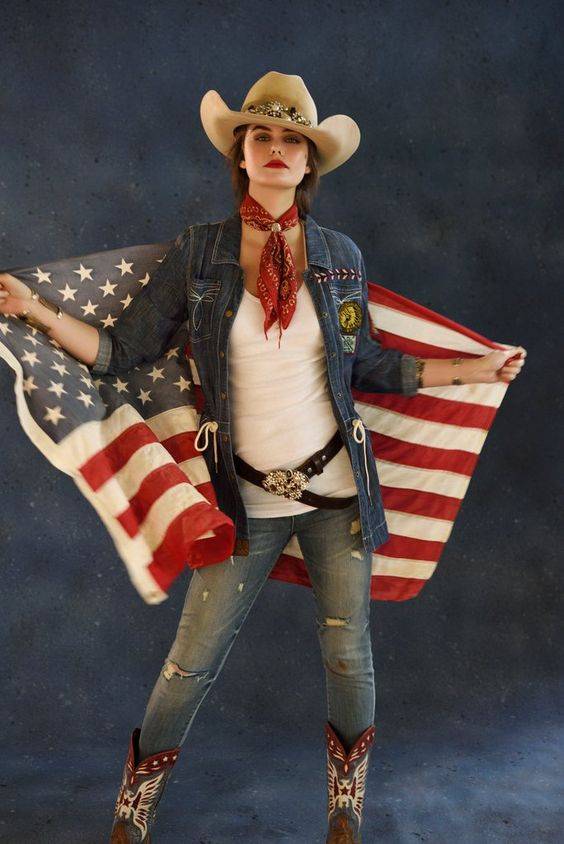 Fast forward to today and Americana is still prevalent in every Summer collection. All of the same classic iconographies are still used - we just keep it fresh with new silhouettes and fabrications. Look to our new Land of Opportunity Tee, Cowboy Heroes Tank, and This is America Top for subtle and bold styling from Old Glory. It's an undeniable part of the pride we feel for this country and is the cornerstone of the Born in the USA collection.
No doubt about it, red, white, and blue runs in our veins. It is part of Double D Ranch's DNA. We remember that summer watching the first landing on the moon, we mourned the assassination of JFK, we lost family in Vietnam, and we stared unbelievably at our televisions as the Twin Towers fell. We are old-fashioned, honest to goodness, flag-waving patriots. Yep, this country has its faults, but she has a whole lot of good. We stand behind her and her people and celebrate the freedoms she gives us every day. We hope that shows in this collection.
God bless America. God bless the USA.
---
Red, White, & Blue
In Your Wardrobe Too