Welcome to Riata: Making Sense of the Scene
WELCOME TO RIATA: MAKING SENSE OF THE SCENE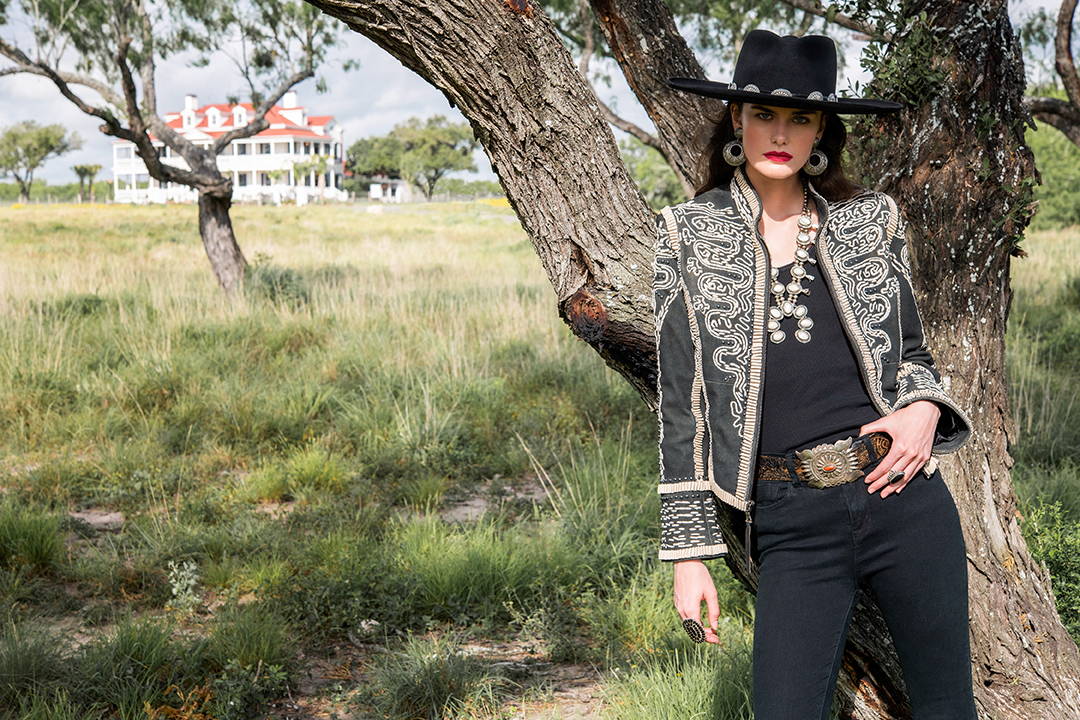 Welcome to Texas.
Legend has it, this unexpected mansion is the striking sight that greeted Edna Ferber (author of Giant, upon which the film and eventually this collection were based) when she arrived at her destination in the Lone Star State. She had traversed down to South Texas to research for her epic novel, and she reportedly stayed here, at the historic Richard King II Mansion.
In every direction, you can look at the surroundings, the landscape, and have no doubt you're in Texas. Until your gaze meets The Big House. The Eastern style and the sheer enormity of it make it eye-popping against the pancake-flat Texas coastal plains. In a lot of ways, it was symbolic. Not just of the obvious "Everything is bigger in Texas" trope, but even more so the climate of the state at the time, when new money was colliding with the old way of life, and suddenly no one was sure how to make it all fit together.
Decades ago, the sight caught Edna off guard. Just a few months ago, it caught us off guard, too. It truly is a sight to behold.
"As soon as the house came into view, Audrey and I both said 'wow'," recalls designer Cheryl McMullen. "I looked at her, she looked at me, and we almost simultaneously said, 'We need to shoot here.' This is Texas history, this is Giant history, we need to tell this story and we ought to tell it here."
We knew it was going to be a difficult story to tell. This collection draws heavily on Mexican influence, from the colors, to the silhouettes, to the accents. Ostensibly, it doesn't make sense juxtaposed against the backdrop of this enormous Victorian home.
But the thing is, it does make sense. Because it's the truth. This awe-inspiring mansion existed side-by-side with the much more simple structures that were home to the Mexican ranch hands, who had a critical role in tending the ranch (and in Texas history in general), and played a powerful role in the novel and film.
The Mexican presence is authentic. Shooting the Riata Collection here felt genuine. This place is an important part of the Giant story, a part of the Texas story, and now a part of our story. A story that needed to be told. Right here.
---
JOIN THE STORY: ADD RIATA TO YOUR WARDROBE