Real Life "Reata": The Inspiration Behind the Big House
REAL LIFE "REATA":
THE INSPIRATION BEHIND THE BIG HOUSE
If you haven't been following along on our Giant journey, the inspiration for the Benedict estate – or "The Big House" – in Edna Ferber's novel was partly based on a very real place in South Texas: the Richard King II Mansion.
Legend has it, that upon first seeing the house, Edna's reaction was much like ours.
We don't know how else to put it: the Richard King II Mansion is jaw-dropping.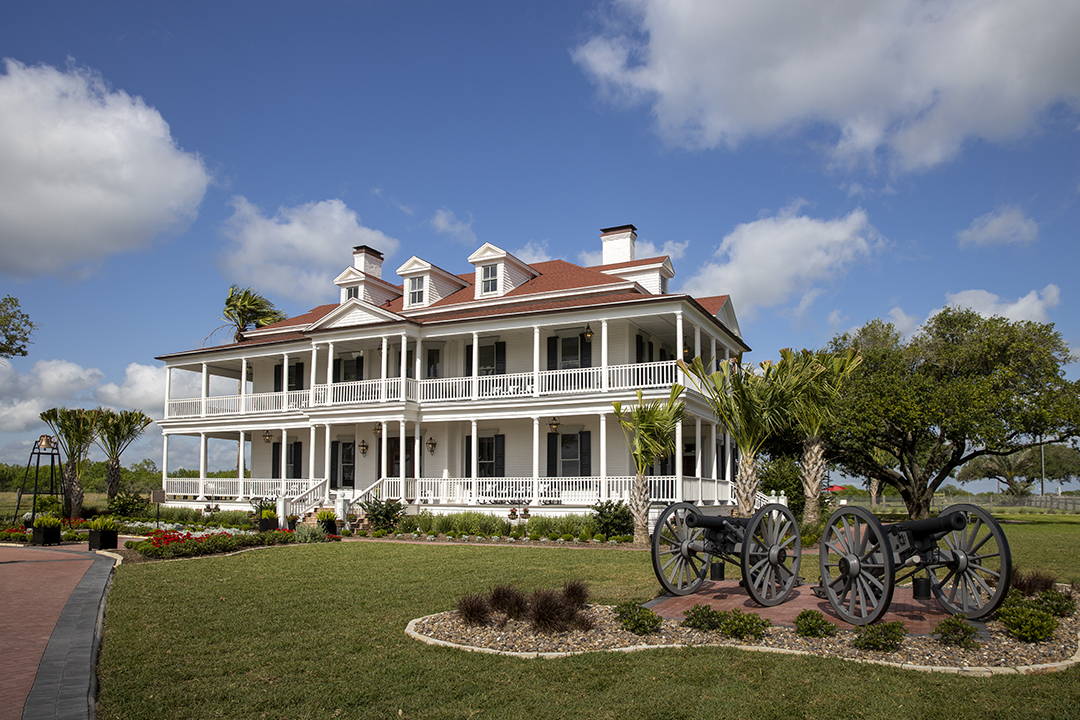 The interior was being renovated during our photo shoot for Riata, so we were relegated to the exterior, but believe me, that was enough for us!
As you can see in many of the images in the Riata catalog, the house has a gorgeous, expansive, wrap-around veranda. That's where we spent our days. (We were even treated to a very enjoyable lunch out there by our gracious hosts.)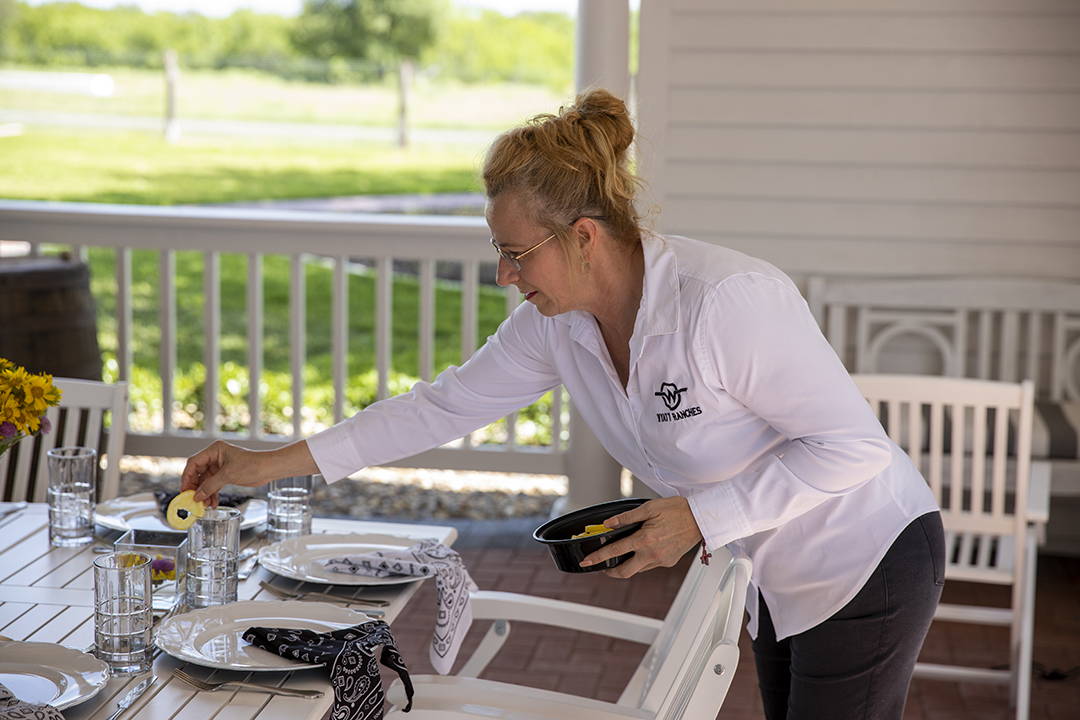 This veranda is also home to one of our favorite details about the mansion: the shutters. The HK Brand was the first ever to be registered to the King Ranch back in 1859, remained with the ranch when sold by the Richard King II heirs, and was incorporated into the exterior shutters. It's seemingly such a small detail, but it's so striking and makes such a statement, and maintaining it during the restoration is such a testament to the level of care that Wyatt Ranches has put into every aspect of this home.
The mansion and the ranch are rich in history, and we could spend all day sharing interesting tidbits, but probably our favorite "fun fact" about the Richard King II Mansion, is that perhaps the reason the house looks slightly out of place on the Texas plains, is that all of the materials used to build it actually came from St. Louis, Missouri! That's right – this enormous, beautiful home was essentially shipped down the Mississippi and then loaded on to railroad carts in New Orleans, until it arrived here and became one of the most awe-inspiring buildings in all of Texas.