Welcome to Backwoods Barbie
WELCOME TO BACKWOODS BARBIE
"I grew up poor and ragged, just a simple country girl.
I wanted to be pretty more than anything in the world,
Like Barbie or the models in the Fredericks' catalog.
From rags to wishes in my dreams I could have it all.
I'm just a Backwoods Barbie."
— Dolly Parton
Have you ever known somebody before they were somebody? Or known someone who believed they were destined to become somebody, even if no one else did? Or was that you? Did you fulfill a dream, whatever it was, big or small, against the odds? You didn't come from the right place, you didn't look the right way, you didn't have the sound or the style or the talent you were told you needed to make it. But you did.
That's the dream behind Backwoods Barbie. We look at Loretta, a coal miner's daughter. We look at Dolly, with her coat of many colors. We look at the beauty of the struggle, of going from where you came from to who and where you wanted to be.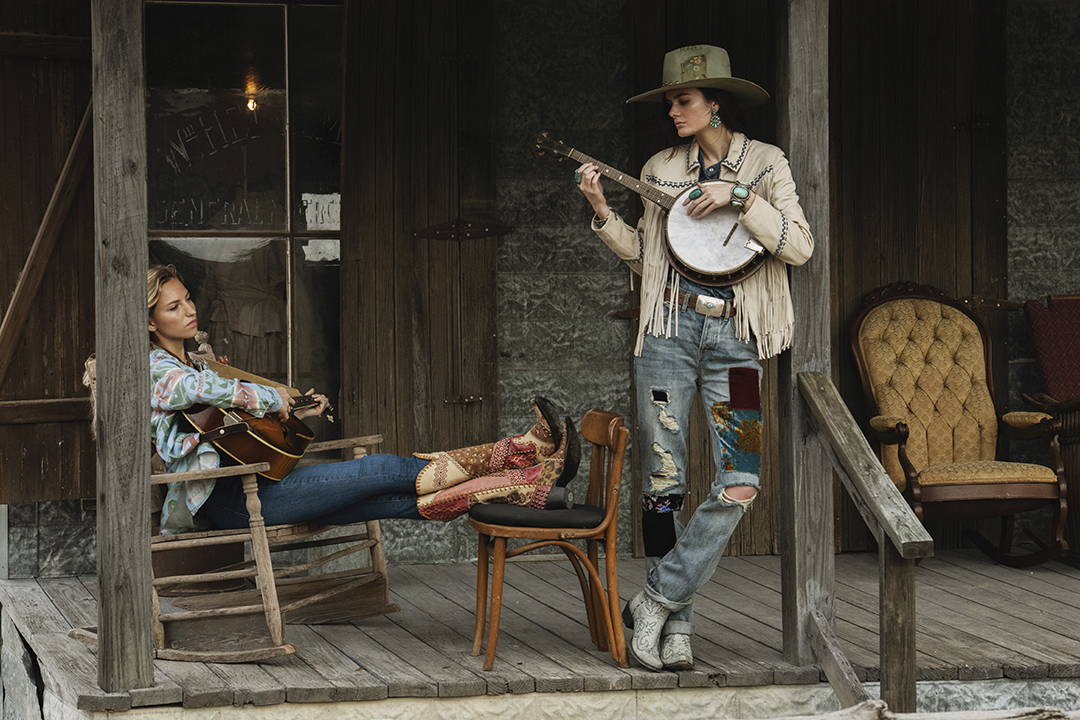 "I played with Barbies until an uncomfortable age," said DDR Designer, Cheryl McMullen. "Long after my friends had seemed to outgrow them. I would lose myself for hours on end, creating imaginary worlds for them, and having them dress the part. I loved to experiment with pieces that weren't intended to go together, even altering them – cropping the length of a dress, removing the sleeves from a shirt, adding designs to a pair of shoes. There was a rewarding thrill in transforming the dolls from one persona into an entirely different one, simply by changing their clothes.
"But I was a small-town girl from South Texas. I grew up going to horse races with my dad, observing and admiring women in extravagant outfits I couldn't afford, and being so inspired by their courageous outfit choices and their big, bold jewelry. I observed and I absorbed, and I translated it into dressing those Barbies. And eventually, I made dressing beautiful women my life's work, and by the grace of God, I've been doing it for 30 years now."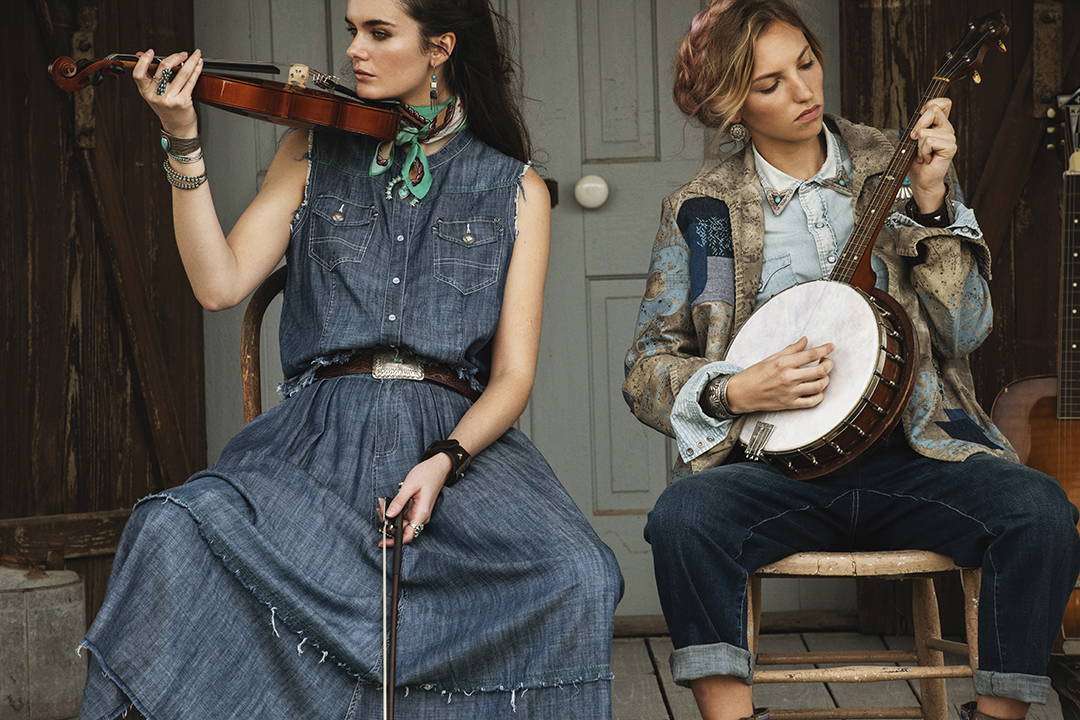 The Backwoods Barbie collection celebrates all of that. The desire and courage to chase a dream. The belief that you can always reinvent yourself; change your style, change your path, change your destiny. The conviction of knowing that where you come from doesn't dictate where you're going.
The collection pays homage to Loretta Lynn with a pretty prairie print dress that stays true to her signature sweeping floor-length silhouette and ruffled accents. It brings an unexpected beauty to hand-me-down chic with raw, frayed edges on denim, in everything from a modern take on classic cutoffs, to a long lightweight denim skirt, to a sleeveless work shirt.
Backwoods Barbie also carries over the patchwork trend that is ruling the runways right now, which ties back to Dolly Parton and her Coat of Many Colors, by way of mock-mending on jackets and tees and even the Tennessee Walker Hat, and perhaps most beautifully incorporated in the Blow Out Boot.
And it plays with uncommon colors — uncommon for Double D Ranch, and uncommon to see in leathers in general. In fact, Cheryl's son (and DDR sales executive) Jack Matusek came to her and said, "Are you sure a biker jacket in sky blue is going to work? Cheryl, who makes no design decision lightly, confidently replied, " Absolutely." And she was right. The Backwoods Barbie Jacket (and boots) have already established their spot as two of the most coveted of the collection.
Backwoods Barbie has an undertone of nostalgia to it; it's reminiscent yet aspirational, soft yet strong, and it evokes this feeling that everything in the collection has been well-loved. Which it will be.
---