Get Ready to Play Dress Up with Backwoods Barbie
GET READY TO PLAY DRESS UP
WITH BACKWOODS BARBIE
"I grew up poor and ragged, just a simple country girl.
I wanted to be pretty more than anything in the world,
Like Barbie or the models in the Fredericks' catalog.
From rags to wishes in my dreams I could have it all.
I'm just a Backwoods Barbie."
— Dolly Parton
I don't know about y'all, but we've had a LOT of fun with Midnight Cowboy. We're almost sad to move on... ALMOST. Because we know what's around the corner, and we're chomping at the bit to share it with y'all!
If you've glimpsed the latest issue of Cowboys & Indians Magazine, you've already gotten a tiny taste of what to expect in Backwoods Barbie. It's a BEAUTIFUL spring collection of florals and prairie prints, of faded sky blues and soft washed-out pinks, of nods to legendary ladies like Loretta Lynn and Dolly Parton. It's feminine and flirty, it's soft and strong. It has undertones of a simpler time, when money was scarce and hand-me-downs were cherished and everyone was living on love and dreams. But it also celebrates achieving those dreams, those "made it" moments, and the freedom of style that comes with being proud of yourself.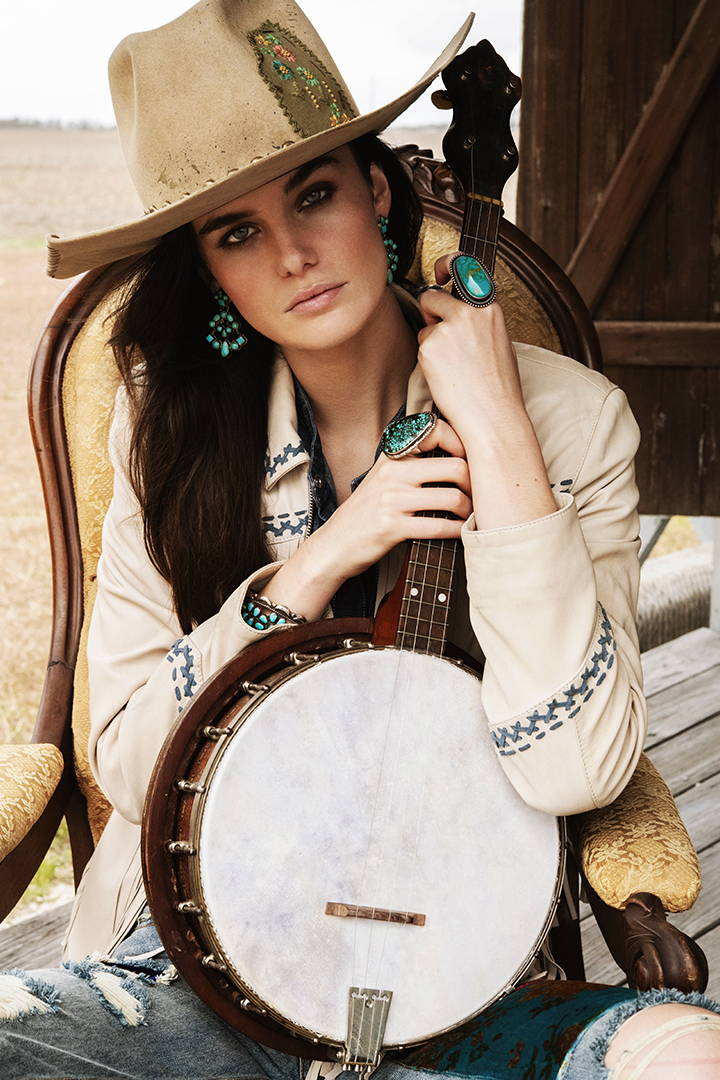 We could go on and on, but we'll save it for the launch!