Three Simple Steps to Score During the Super Sales
THREE SIMPLE STEPS TO SCORE
DURING THE SUPER SALES
Black Friday and Cyber are upon us, ladies! (How is it already almost December?!) We are going to be offering up some great deals to kick start your holiday shopping, but if history is any indicator, they're going to go FAST.
We've compiled a couple of helpful hints to give you a leg-up on your Double D Black Friday/Cyber Monday shopping. By following these simple steps, you can increase your odds of getting the items you've been eyeing and ensure a seamless experience.
Step 1: Create your account.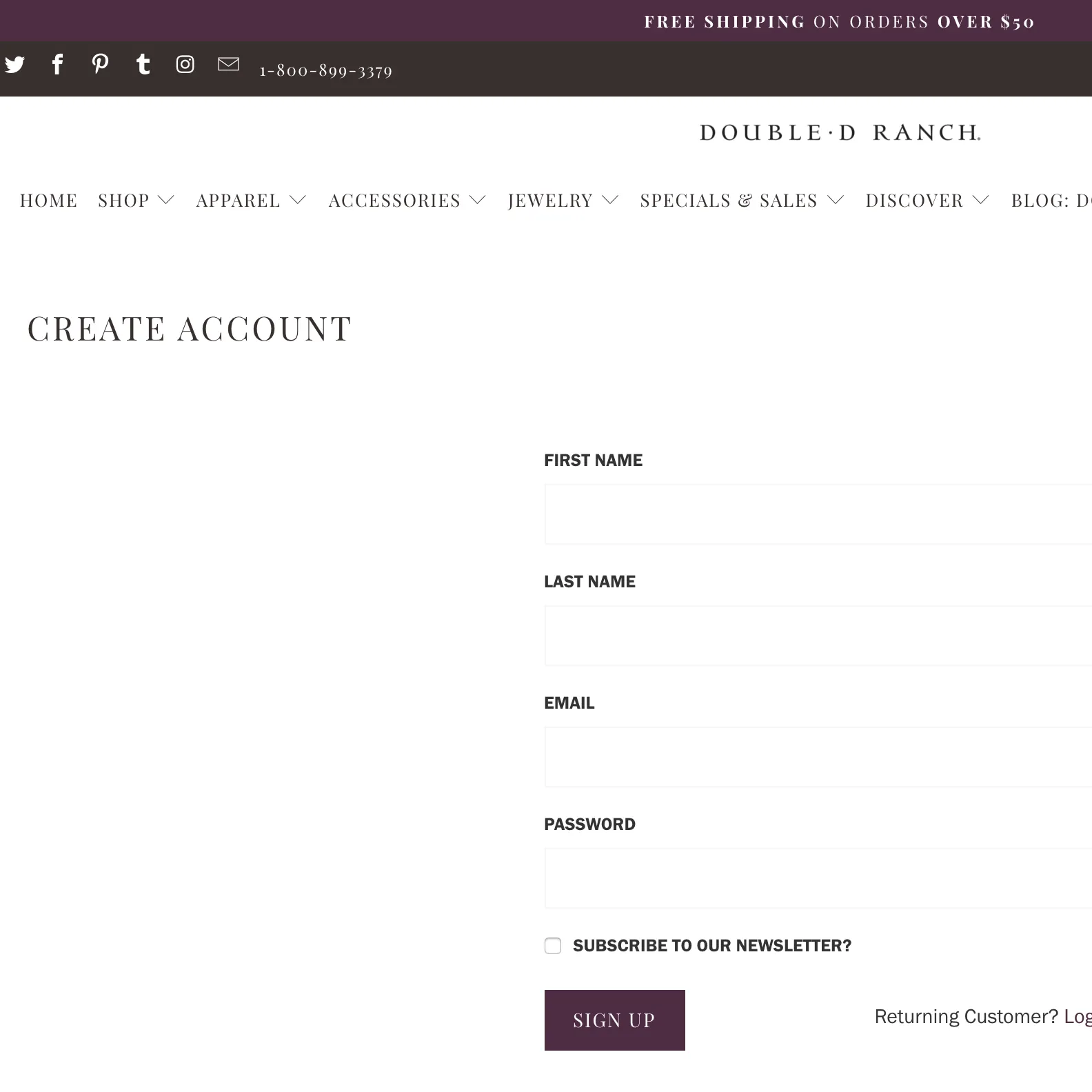 This may give you the biggest advantage of all. Not only can you pre-shop and save all your favorites to a wish list in advance, but inputting your shipping information will make for a faster, hassle-free checkout. Visit www.doubledranch.com/account/register to create your account and then "Add Address" (this step is easier on a computer vs. a mobile device, FYI).
A little bit of very important info: Just because something is in your cart doesn't mean that it's not also in someone else's; it doesn't fully remove from inventory until the order is completed. Essentially, this means that someone could snag a deal right out of your cart if you take too long to checkout.
Pro Tip: Use Apple Pay for the fastest checkout experience!
Step 2: Download the Double D Ranch app.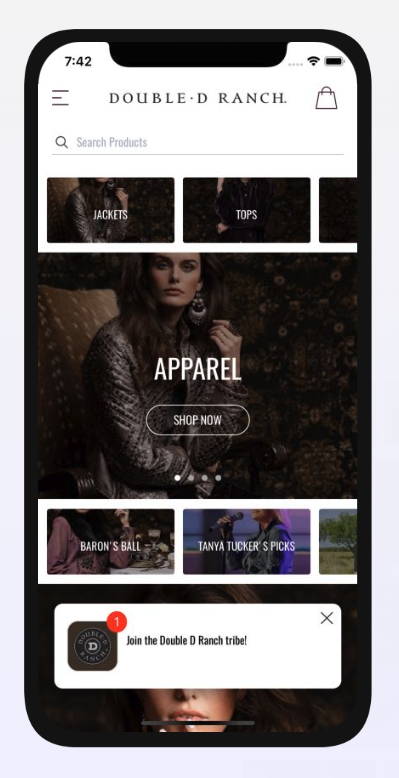 It's easy, it's free, and if we do say so ourselves, it's awesome. We've worked really hard to develop an app that is user-friendly and aesthetically pleasing to put the beauty of Double D in the palm of your hand!
Step 3: Subscribe to push notifications and emails.
If you're not familiar, push notifications are a setting within the app that allows you to be notified as soon as sales go live or lines launch so you're always among the first to know. Also, make sure you're subscribed to our email list. (You likely are, if you received this Double Dose, but if you haven't signed up, now is the time! If not, scroll to the bottom of the page and sign up.)
Alright, you're all set! Get to building those Wish Lists!