Introducing: Baron's Ball
INTRODUCING: BARON'S BALL
With the Giant collection, we promised you grit and glamour. We've given you grit: in Wildcatter, in Cattlemen, in Riata. In Baron's Ball, we give you glamour.
Inspired by Jett Rink's signature "made it" moment — the unveiling of his new hotel, the "everybody who is anybody will be there" event of the century — the Baron's Ball collection is glitz and grandeur in a classy, understated delivery.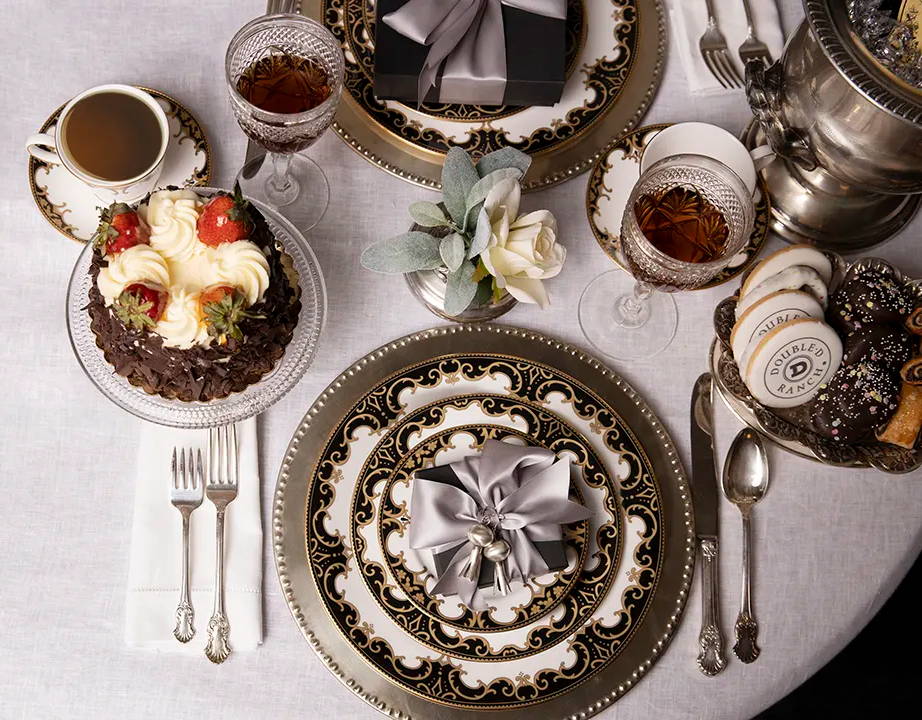 We temper dazzling metallics with smooth velvets; deep purples with warm greys. There are long flowing skirts and sassy short dresses. There are dark embellished tops and silvery studded jackets. There are shortie boots and accents of shimmery Mother of Pearl jewelry. It is a collection to make you appear effortlessly amazing and lackadaisically luxurious.
The Giant collection has been one of our favorites. It has taken us on a journey, exploring different characters, cultures, and points of view. We have been wary to even touch it, being the epic that it is, but we are proud of how it turned out, and we hope we did it justice. We are thrilled to wrap it up on this glamorous note.
---