The Meaning of Matagorda
Where does the inspiration for Double D Ranch come from? Short answer: everywhere.
"I am a hoarder of inspiration, influence, and information," said DDR Designer Cheryl McMullen. "From trinkets to trend reports to torn-out magazine pages, I am incessantly filing away things that make an impression on me. And I have always been that way, since long before we founded Double D Ranch. Maybe that's a more accurate way to put it; impression and influence, rather than inspiration. I do look for fresh inspiration for every collection, but as a whole, Double D Ranch is a lifetime accumulation of things, people, and places that have made an impression on me." 
As we looked ahead to the 30th anniversary collection of Double D Ranch, we found ourselves looking back, reflecting on all the experiences and adventures that have shaped us throughout our lives, from our roots to our road trips to our role models. The result was a mental map of our memory lane, a collection dedicated to geographical locations from our upbringing that had an indelible impact on us. Matagorda County, the south Texas region that raised us; Cody, Wyoming, the home of the Buffalo Bill Museum that blew our minds; Nashville, the motherland of country music and the epicenter of cowgirl couture; and Taos, our favorite stop-and-shop town in the Land of Enchantment, where this wild ride started for us.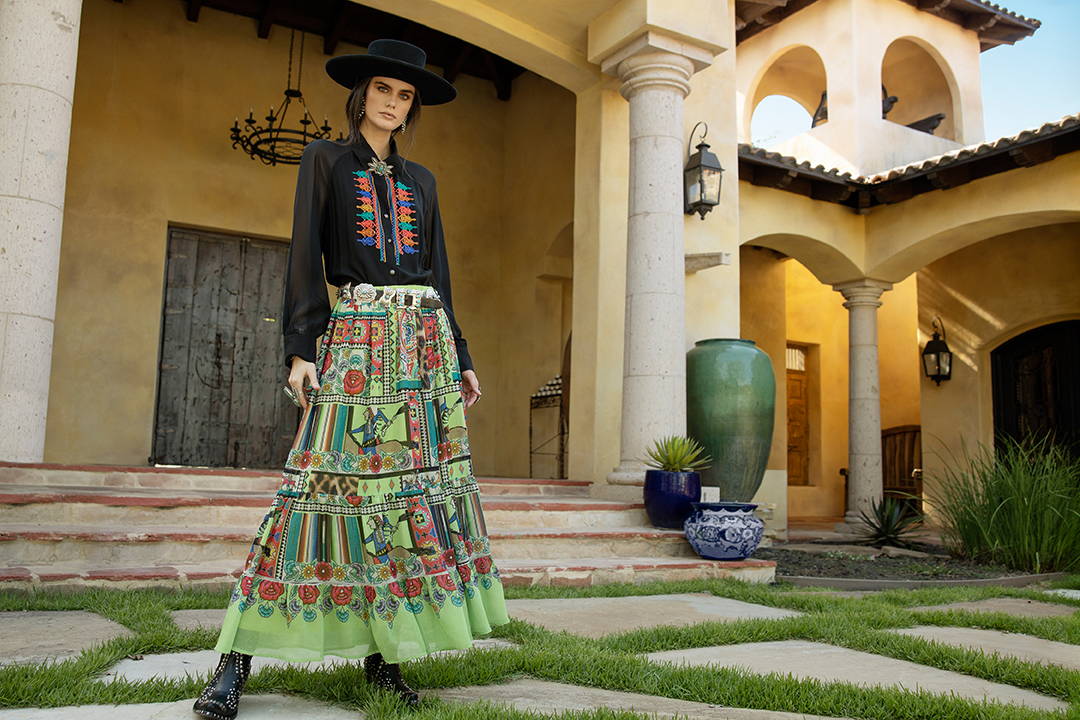 "I struggled to come up with an overarching name that would really encompass the intention of this collection," Cheryl said. "Until I was riding down the road with my son, and 'I Go Back' by Kenny Chesney came on the radio, and it just clicked. I turned to him and said, 'Sammy, this is it. I Go Back.' The final piece of the 30th fall collection fell into place."
The kickoff collection for I Go Back is an homage to our upbringing in Matagorda County, and it transitions from summer to fall with colorful collage prints, stunning serape, solid staple denims, and the new neutral: leopard. We mimicked meaningful pieces from our past, like a retro FFA jacket, an Army-style jumpsuit in honor of our uncle, Private Fimbel, and some old school ledger art.
Every collection is a reflection of us in a way. But this, this is like peering into our past; wearable representations of the beautiful building blocks that formed our foundation. It's our history and our future. We're moving forward, and we're looking back. Because the only way to appreciate how far you've come is to remember where you started.