The Bag Lady and Our Wah-Hoo Tote
THE BAG LADY AND OUR WAH-HOO TOTE
Double D Ranchwear CEO Audrey Franz is our local bag lady. It seems she carries all her worldly possessions in six oversized totes. It's all the files, orders, invoices, computer, and other stuff needed to run a business when shuffling between two towns. Get one during our flash sale!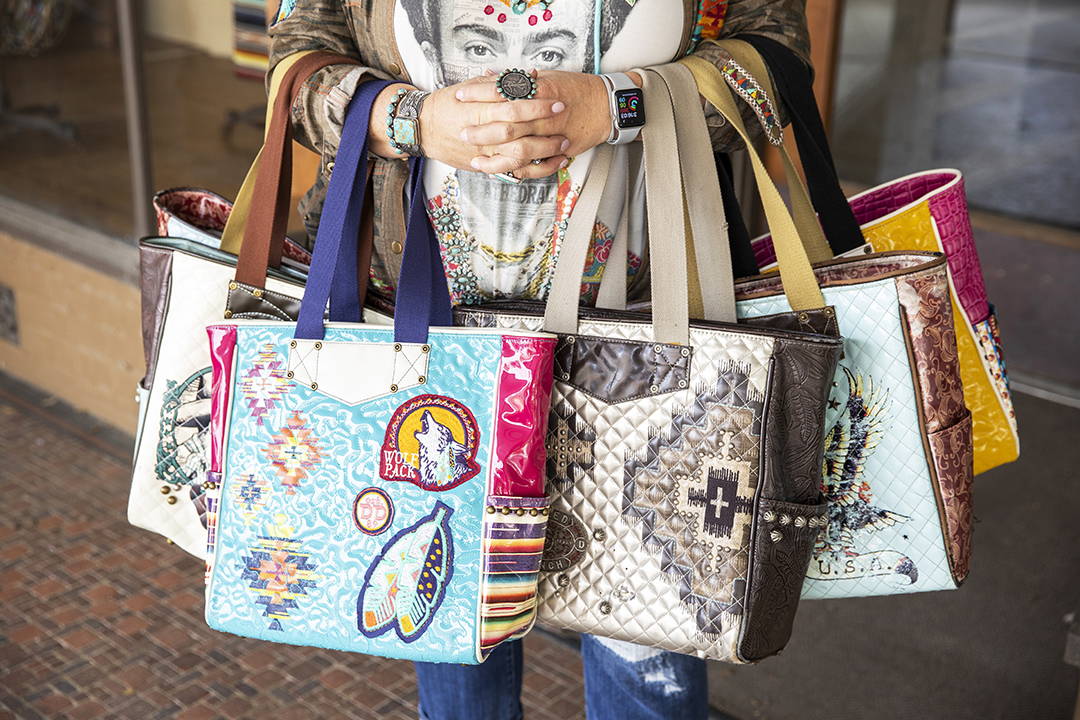 "I know it looks kind of silly, but it works for me,"
said Audrey. "I couldn't live without my totes."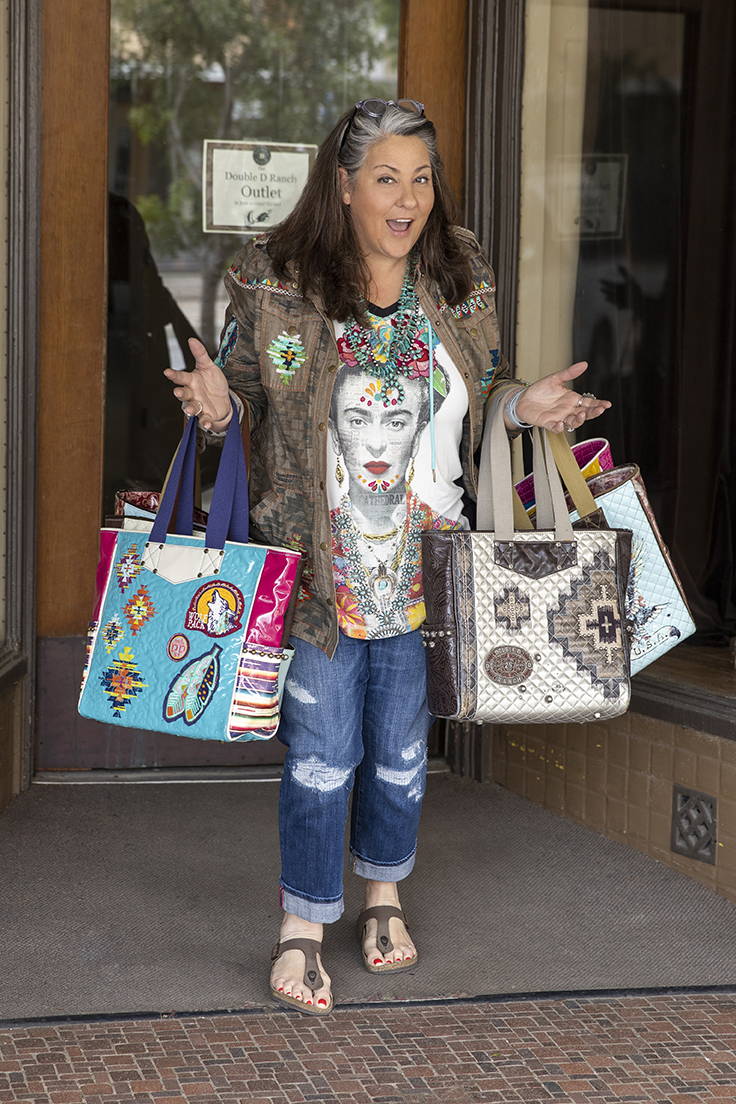 So a few years ago, we decided to make our own. This year we came up with the Wah-Hoo Tote, resplendent with the best images from our Arizona Highways and Cowgirl Bandit lines including a serape Chief Wahoo, feathers, and Indian blanket patterns. We also gave the nod to our Wolf Pack fan club with a particular patch just for them.
We make The Wah-Hoo tote out of durable PVC with heavy duty cotton handles to take a day at the beach, trip to the gym or 20 pounds of files.  It's limited edition, and 30% off during our flash sale, so if you want one you best get a move on!
CHECK OUT THE WAH-HOO TOTE