GET IT NOW. SPLIT THE BILL.
GET IT NOW. SPLIT THE BILL.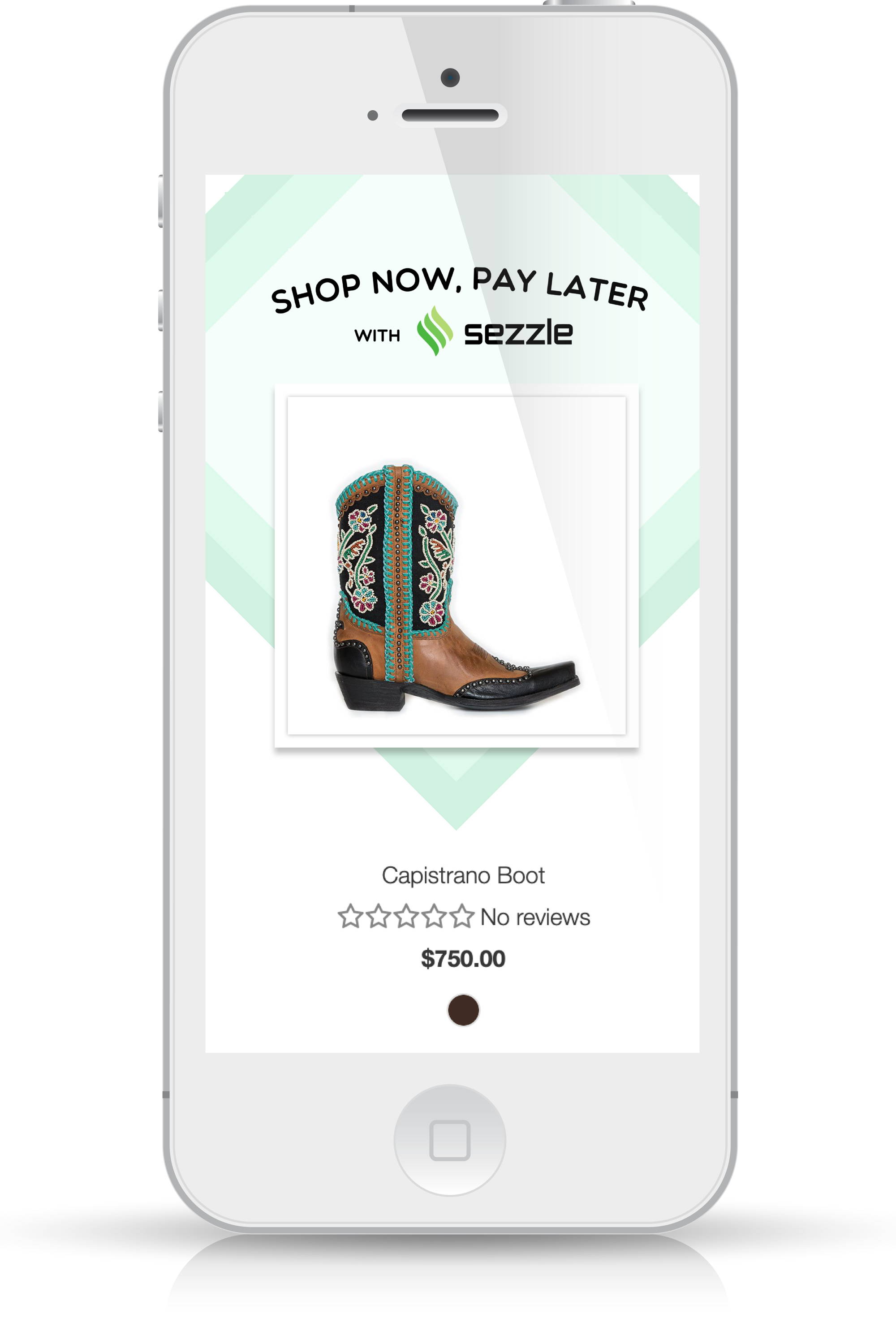 We know the drill: you find something you love like a pair of boots or a beautiful jacket, maybe even that squash blossom you always wanted.
But you don't exactly have a pile of cash laying around. That's why we worked with a great company called Sezzle, to get you the goods right now, and break it up into four easy payments.
It's FREE and easy to set up. At check out, all you have to do is link a credit or debit card with Sezzle and schedule your automatic payments. Best of all, you don't have to wait to get that sweet look you've been dying for!
---