Summer Shorties: Gotta-Have-it-Boot
Summer Shorties: Gotta-Have-it-Boot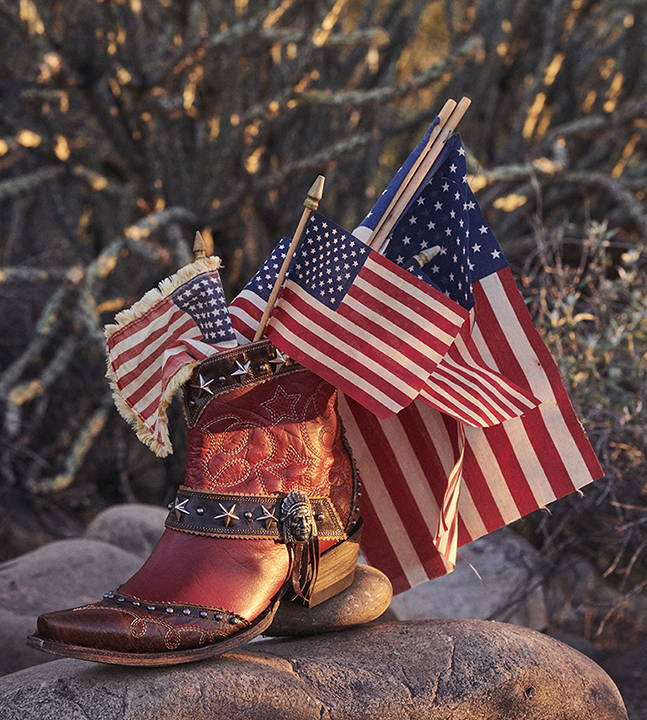 Summer is here, so it's time to dust off the sandals, open-toe shoes, and flip-flops, and shove your boots to the back of the closet. Are you kidding, sister? Boots are as versatile in the summer as they are in the fall, especially our new  Born in the USA, or Coyote Moon or Apache Kid shortie boots.
The first rule of thumb: If you can wear something with heels or strappy sandals, chances are you can swap them out for boots. Check out your favorite style blog, and you'll see stars and people like us wearing booties with summery dresses. Having boots for every look is precisely what we had in mind when we styled our model Kaylin Rogers in the Amariyana Dress and Born in the USA boot.
Go from workout to "Wow!" by pairing shortie boots with a workout pant like our Track Jegging. Just bring your favorite pair to the gym, along with your water bottle and towel, to be ready for the rest of the day just by swapping shoes.
"Tee-up" a fun look when you match a graphic tee or western inspired shirt, and a cute pair of jean shorts. Your outfit will pop from head to toe. "Matchy-matchy" is in with colors, patterns, and themes, so don't be afraid to match your boots and top.
No matter how you wear shortie boots, you may decide they are so versatile and fun that you forget about those sandals altogether.