Dad, Artist, and Double D Ranch Lover. Meet Maurice Lord II
DAD, ARTIST, AND DOUBLE D RANCH LOVER.
MEET MAURICE LORD II
Maurice Lord II loves to shop. Ever since he was a kid growing up on his family farm in Indiana, he would make money, then go plop it down on cool stuff. His wife Vicki is a member of the Wolf Pack, and we consider Maurice an unofficial one, too. So when it came to insights on Father's Day, and gifts for dad, we couldn't think of a better guy to call.
This self-proclaimed "artistic guy" practiced restorative dentistry and now calls Henderson, Nevada home. He buys more clothing for his wife, Vicki than himself which, as far as we can tell, is pretty rare.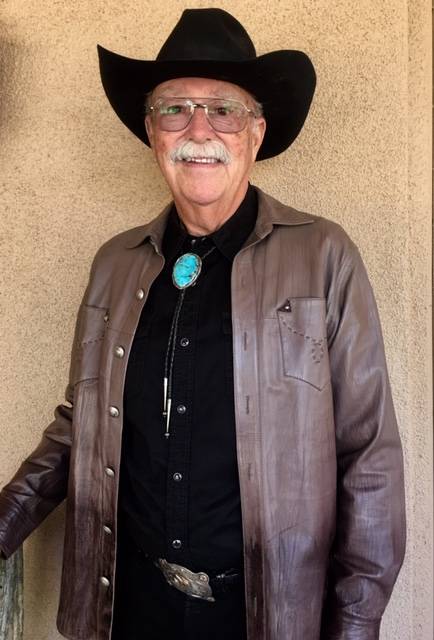 "Double D is very intriguing to me as an artistic male," Maurice said. "I made Vicki buy one of the jackets -- sorry, I can't remember which one -- and she wore it, and people stopped her eight times."
"I have Gucci and Prada, but I like Double D Ranch better because the high-end European designers go along the same path," Maurice said. "But you guys change direction, and I like how you do that. I can hardly wait to see what the new collection is going to be. I don't know how you go from Space Cowboy to Giant!"
Our motifs also appeal to Maurice whose interest in the West started when his father told stories about seeing Buffalo Bill's Wild West Show as a kid. That love of the West inspired Maurice to become a bit of a history buff, and avid turquoise jewelry collector.
"I only have two really fancy bolos though, and those are the ones I got from Double D Ranch," Maurice added. "I have almost the entire Doug, men's collection from years ago, too."
Maurice is a proud father of two sons, Maurice III, age 49, and Andrew, age 45. The key to being a good dad? Maurice says to let children become their own persons, who celebrate their wins and learn from their own mistakes.
"I think the best role model for being a dad is your father. My dad encouraged me to go down my path and find my way. He let me grow without hovering. That's the best lesson he taught me, and I tried to do the same with my boys."
Maurice said they don't really celebrate Father's Day, and he buys gifts for occasions early if he sees a good one. "Nearly every day is Father's Day if you are living on the right planet."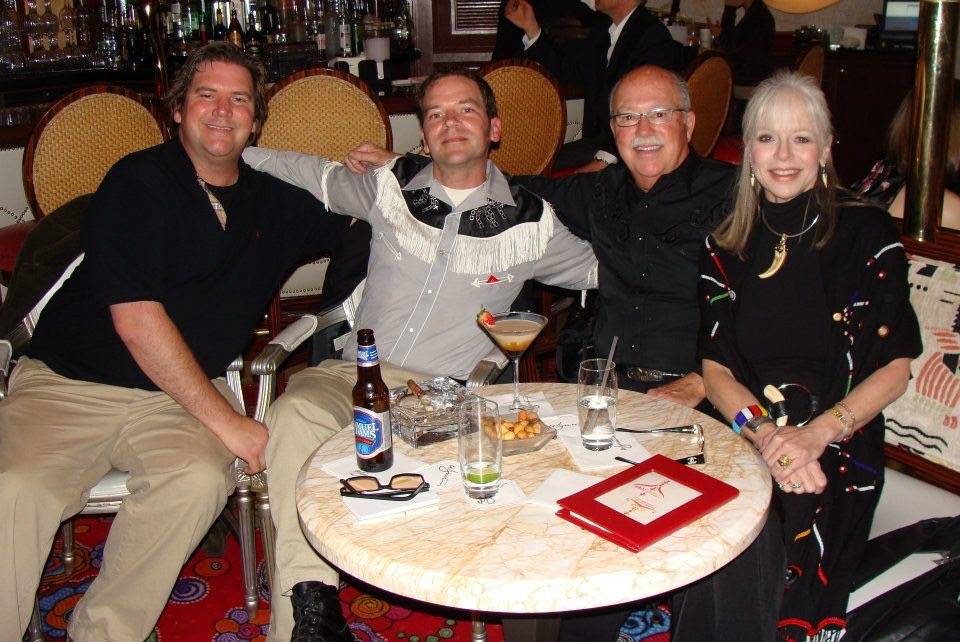 With that said, he does have some Double D Ranch suggestions to buy for your papa. "I wear turquoise, lots of it. Double D has a nice selection of vintage turquoise bracelets and bolos that men can easily wear."
You should also check out the Wolf Pack, Vintage Zuni, and Mountain Spirit money clips, all with turquoise. Our Santa Fe Jewelry Case is another excellent option in brown, which is great for storing watches and bolos, while traveling. Maurice said he loves them, but with his extensive turquoise collection, he would need: "A whole lot of them, or one six-times bigger."
Have a dad who likes to play games and have fun? Then check out our Sterling Silver Yo-Yo. And Happy Father's Day.
---