Styling Your Sundress
Sundresses are one of the most easy-breezy ways to keep it cool in the summer. They're usually lightweight and loose-fitting, so you feel stylish without feeling stifled. But, if you're like us, you probably have a handful of favorites that are your go-to dresses, and by this late in the summer, they can start to feel stale. Here's a quick refresher of a few ways to freshen up that dress you feel like you've been rocking over and over all summer long. (None of these ideas are revolutionary, just reminders for if you're feeling in a rut.)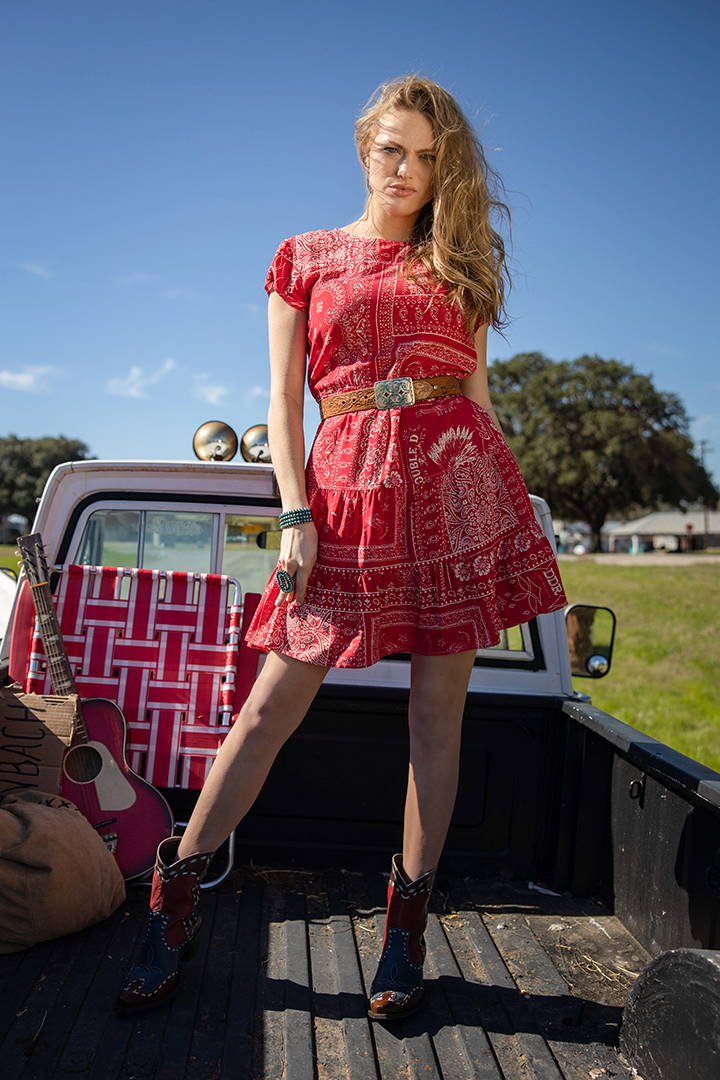 Boost it with a belt
Adding a vintage belt to your everyday sundress can instantly elevate your outfit. Whether it's a classic concho slung low across the hips or a vintage leather with a bold buckle worn at the waist, it's a simple thing that can totally change the look of it. Plus, if your dress is feeling a little shapeless, belting it can create a waist and result in a very flattering silhouette.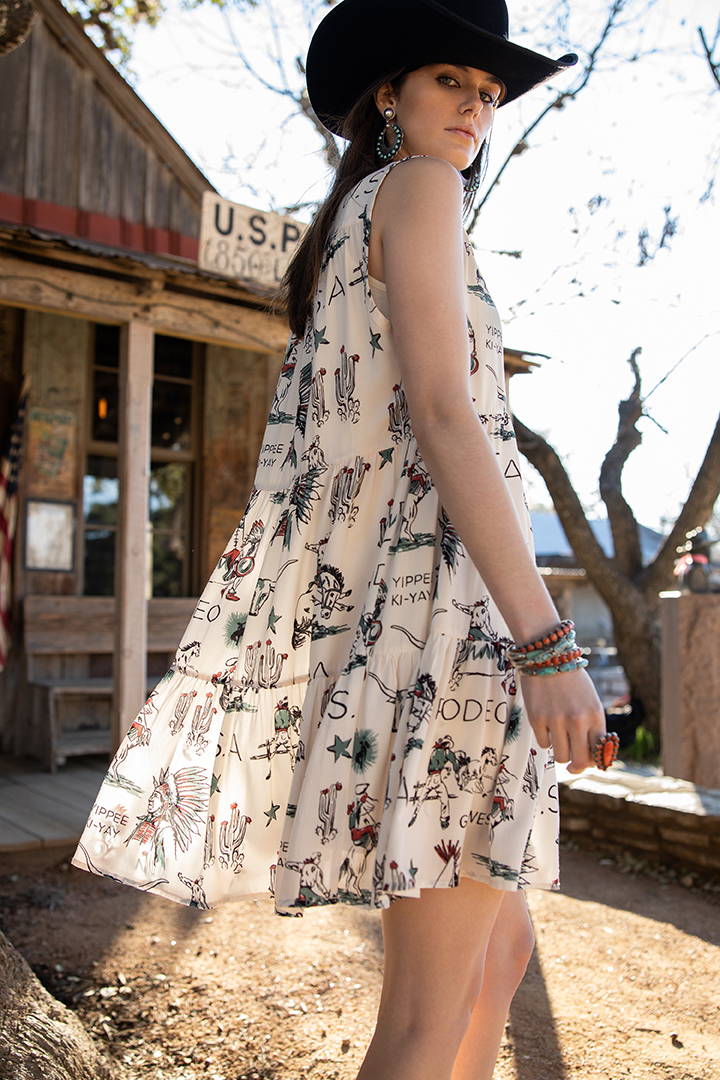 Jazz it up with jewelry
When it's blazing hot outside, we can get stuck in the mindset that less is more. And yes, when it comes to your clothing, now's a good time to keep your layers to a minimum. But that doesn't necessarily hold true for your jewelry. Even the simplest of sundresses can stand out if you pair it with some statement pieces. Throw on your favorite squash blossom, add a big bold cuff, or – our personal favorite – load up with stacker cuffs and bracelets. If that feels a little heavy for a hot day, accessorize with the unexpected, like a vintage bolo or fabulous turquoise pin.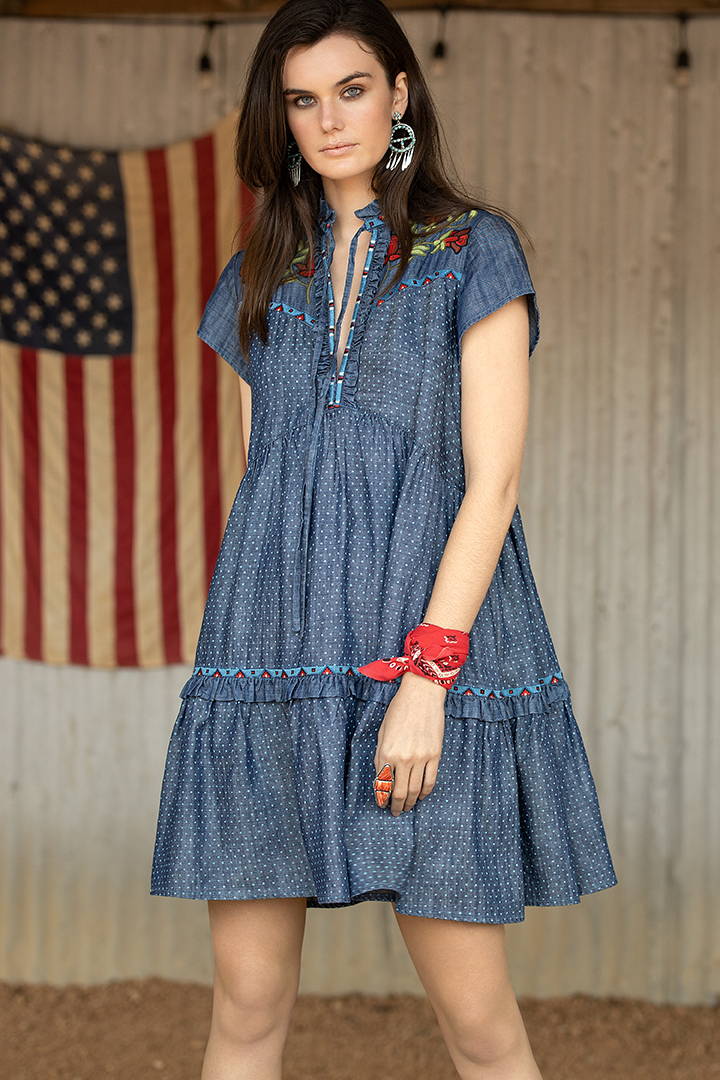 TIE ONE ON
Listen, when it's 90+ degrees outside, we understand you wanting to keep your cashmere in the closet. But a small, super-lightweight scarf is an easy upgrade for your outfit. Tying one around your neck is an instant attention-getter, especially if you add in a great vintage pin. But if wearing something on your neck sounds like a sweat ring waiting to happen, try adding a little flair by wrapping one around your wrist or ponytail -- or if you have one big enough, fashion it into a headband -- and your look goes from simple sundress to summer chic.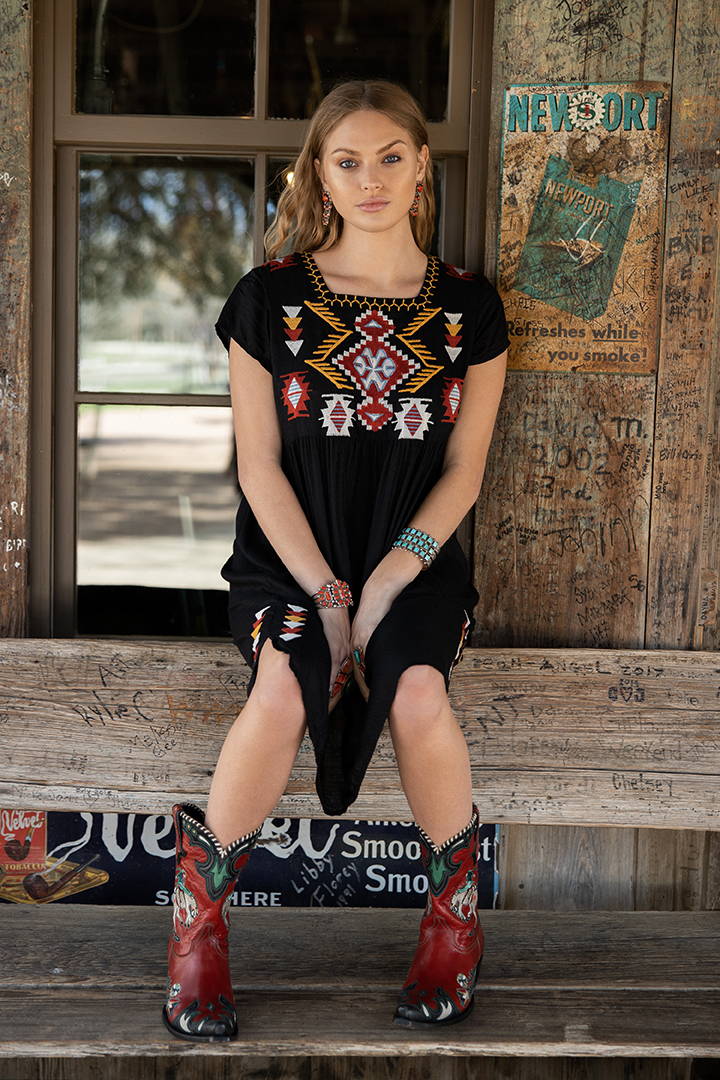 Step it up with boots
It can be tempting to live in sandals from May to September, but if you ask us, it's a mistake to bench your boots for the summer. Boots and sundresses are the ultimate style power couple. They create this alluring juxtaposition of girly and rugged that is just inherently sexy – there's a reason why you see it in every country music video! So next time your look feels lacking, add a little attitude with some badass boots. (Pssst... Select styles are up to 60% off right now! Check them out!)