Strength in Moms and Family
STRENGTH IN MOMS AND FAMILY
"We believe all women are beautiful. And in lives anchored by an unconditional love for family."
- Double D Ranch
For the past five years, I've had the pleasure of knowing the family that makes Double D Ranch an extraordinary company. My first impression was of strong women, raised with values, tenacity, caring, and love. Working closely with Margie, Hedy, Cheryl, and Audrey the past few months has not just reinforced that, it has astounded.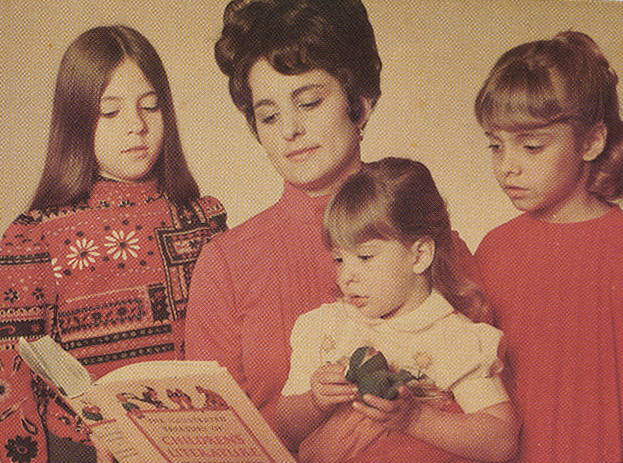 These strong ladies spend nearly every hour together either working on Double D Ranch or encouraging their extended family. One can't help but sit back and wonder where this grit and work ethic came from, how it's sustained, and how it carries on.
The short answer is "Mom." So for Mother's Day, I talked with Hedy and her daughter Presley, Cheryl and her son Jack, and Audrey and her boys Taylor, Walker and Harris. They gave me insight into growing up with strong moms, the lessons learned, and how they would carry those forward with kids of their own. But before we get into that, let's start with the matriarch of them all: Margie McMullen, who was kind enough to share her thoughts on motherhood with me.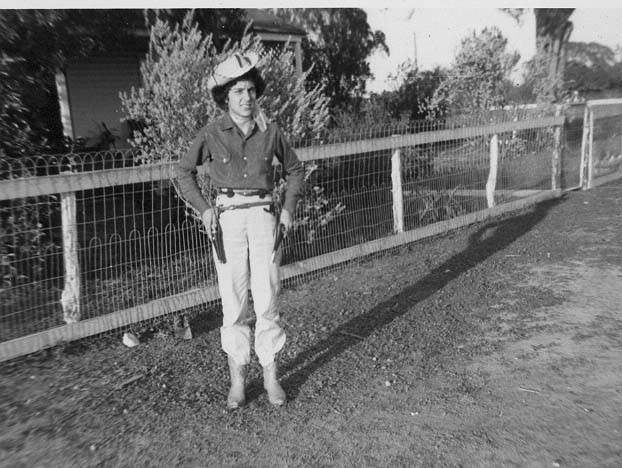 According to Margie, "Mom" is the best thing in the world. "Being a mother, I've shared every experience with them. I've been a mother to three girls and experienced my grandsons (Jack, Sam, Taylor, Bryson, Walker, and Harris) and grand-daughter (Presley). So I've had the best of both worlds. And now, I get to enjoy my great-grandsons, too."
Since she is part of the day-to-day business of Double D Ranch, Margie has enjoyed the transformation from teaching her daughters to now learning from them every day. "There was a time when I was teaching them, now they are teaching me, and that is wonderful."
The values she instilled in Cheryl, Hedy, and Audrey taught them tenacity, competitive drive, and a will to succeed that makes them so successful today.
"They had to mind," Margie said. "And I wouldn't let them go to lunch during high school at the Dairy Queen because the crowd wasn't the best. They didn't date too early, had to go to church on Sunday and religious class during the week. I always worried about them, protected them, and wanted them to be respectable."
Margie said her fondest memory, aside from when the girls would play with Barbies and make clothes and bedding out of washcloths and whatever other fabric they could find (yes, you read that right), was an impromptu trip to Acapulco, Mexico.
She and their dad, Doug, came home from work during the lunch hour and told the girls if they fixed up the old Shasta camper, they would head down to Mexico for a little vacation. The girls did just that. Hedy and Audrey cleaned and scrubbed while Cheryl made new drapes out of bright yellow duck-cloth and off they went. "That was our best trip," Margie added.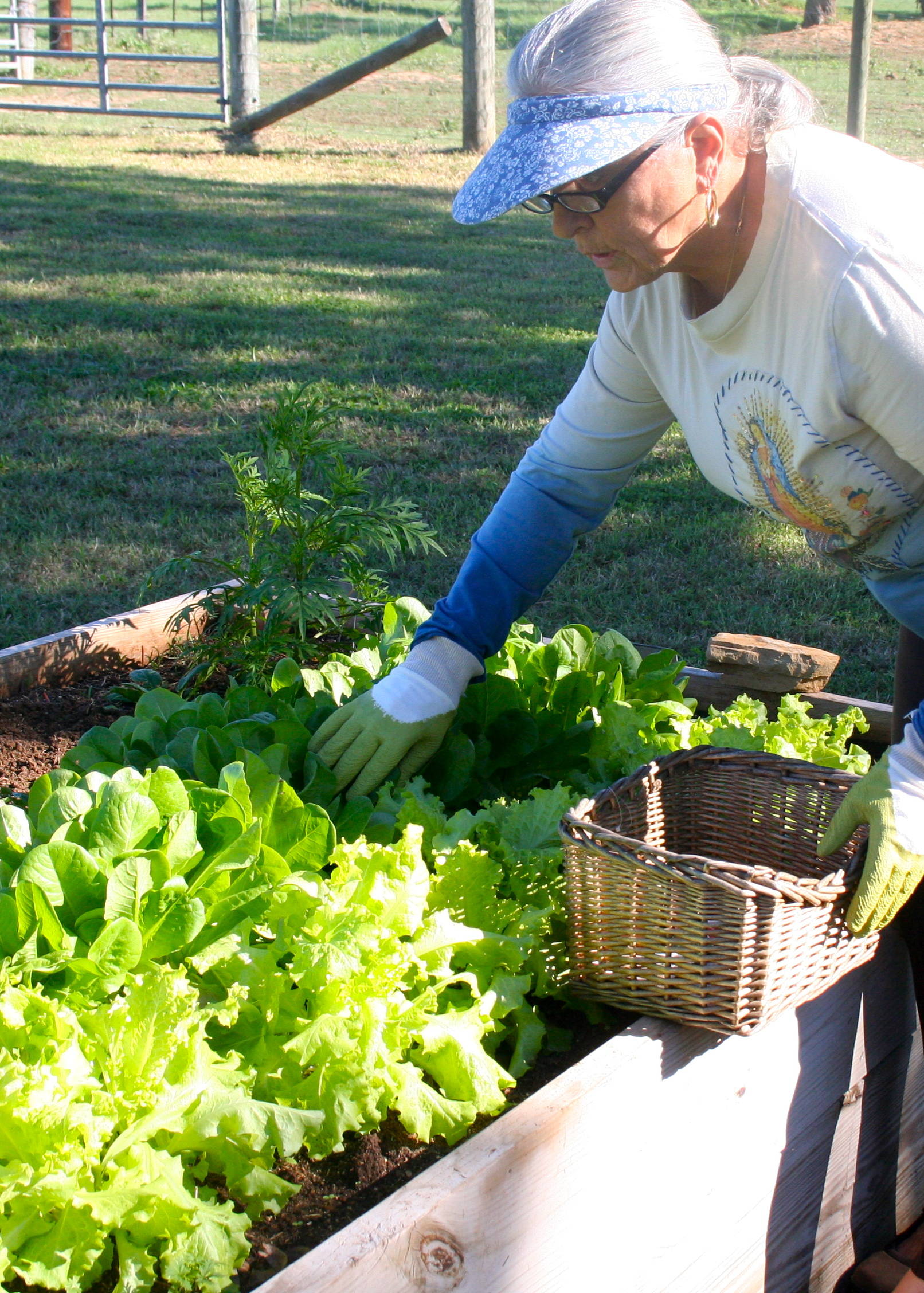 Sports also played a significant role in Margie's life, and her enjoyment as a mom and grandmother. "I loved when they were in school and played sports. I played basketball and volleyball and felt like I was reliving it all again through them. And now I get to do it with my grandkids and great-grandsons, too."
How did the great example Margie set translate to her kids and grandkids? Here's what they had to say:
What do you most admire about your mom?:
Hedy (Margie's daughter): Her toughness. My mom has been through so many trials in her life, but she has always faced them head-on. Where most people would have thrown their hands up, my mom would handle whatever the situation, with grace. She has shown me more than once that the only thing you can do is put one foot in front of the other and take the high road.
Audrey (Margie's daughter): Her sense of humor and she can make a mean pecan pie!
Cheryl (Margie's daughter): Well, she has certainly stood like an old oak tree during some really tough times in her life and has never complained. She loves unconditionally. She's a master gardener. She's a hard worker and believes if you are going to do something, do it to the best of your ability. She told us stories of her growing up and picking cotton on her family's farm. I remember, going back to that farm during childhood summers and strapping a tow sack across my shoulders to pick cotton. It was a good lesson. I learned what hard work was, but also learned hard work can be enjoyable when it is done with your family.
Jack (Cheryl's son): I admire my mother's work ethic. She puts some serious time behind that design computer - all for the love of her family.
Presley (Hedy's daughter): What I admire most about my mom is her love for me. No matter what trouble I get into, what situation I get placed in, my mom has always stood by my side. Aside from my faults, my mother's love always finds its way into my daily life. Whether it's an email, text, or phone call, she always reminds me how much she loves me, and through sacrifice and heartbreak, her love remains. It is incredible to know and feel what it is like to have a mother who loves you beyond definition.
Harris (Audrey's youngest son): The trait I love about my mom is the fact that she puts everything in her life before herself. In her family, or business. She's a person that can sacrifice to make others happy.
Taylor (Audrey's oldest son): The first thing that comes to mind when I think about my mom is her selflessness. Selfless when it comes to family, work, and others. She always puts herself last. Putting herself last results from her giving heart. She will give until everyone is taken care of, then still give even if she has nothing left. This trait was passed on to her from my grandfather, someone who would give the shirt off his back to a stranger. My mom put her dreams aside when I was small to raise my brother and me, which is an excellent example of her selflessness.
What does it mean to have a strong woman like your mom?
Presley: My mother (Hedy) embodies strength. Because of her strength, I know that there is nothing that I cannot face and overcome. It means so much to me knowing that there is nothing in life that will shake my mom and knock her down. Her strength has served as a lesson for me, teaching me to understand that by standing my ground, there is nothing I cannot overcome.
Walker: (Audrey's 3rd son) It means everything because it is a big part of what has made me and I couldn't have gotten very far without her being the way she is.
Hedy: I don't know any different. My mom shows her strength every day with her actions. I could not be any more proud to be her daughter.
Audrey: I can't imagine her any other way. She can outwork any one of her grandkids! She is not only strong physically, but emotionally and spiritually as well. She might be the most competitive and driven person I know (other than my sisters), but most people would not see that side of her. That's where we get if from!
Taylor: I am so proud of my mom for being the strong woman she is. My mom is successful because of her determination and confidence. She learned at a young age what it meant to be mature and provide for her children. This lesson has translated into her adult years with great rewards. Not only has she started her own business, but has managed to balance her career and family matters. There was not a sporting event missed or awards ceremony unattended. She radiates strength, and I am so blessed to have her as a role model.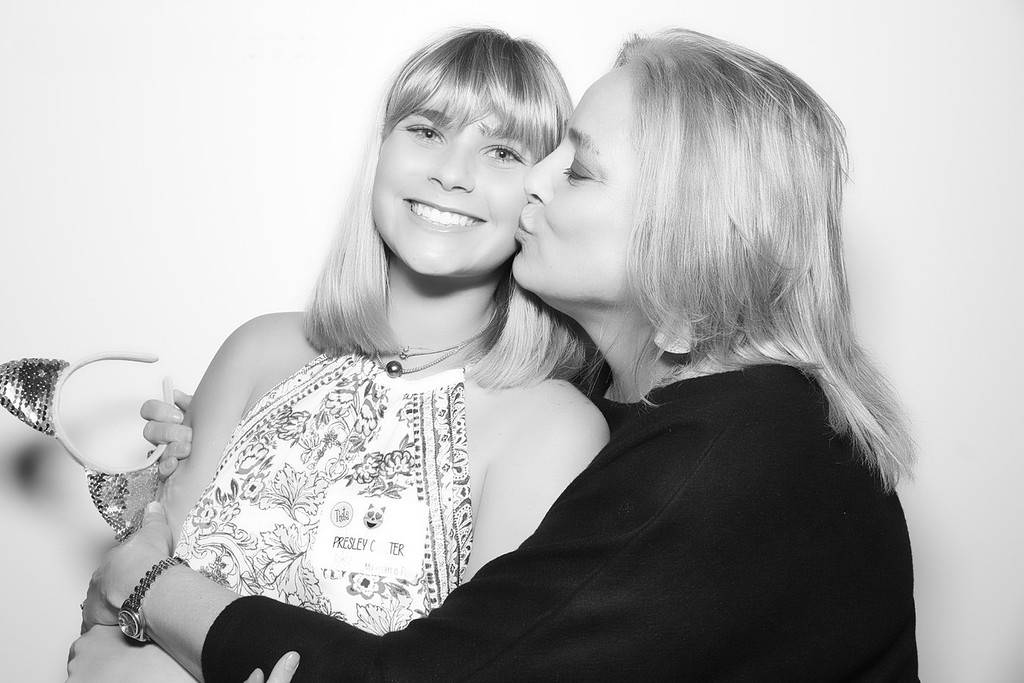 What's the best lesson Mom ever taught you?
Walker (Audrey's son): Blood is thicker than water. Family is so very important in your life.
Jack: "Buy the best, and you'll only cry once."
Hedy: That I am good enough. She taught me never to give up. She made me do hard things, and it really formed me as a person. I don't have a lot of quit in me!
Taylor: My mom has always given me her opinion whether I liked it or asked for it. I appreciate this because even through hurt and heartbreak, hearing her opinion allows me to see a more enlightened and mindful path.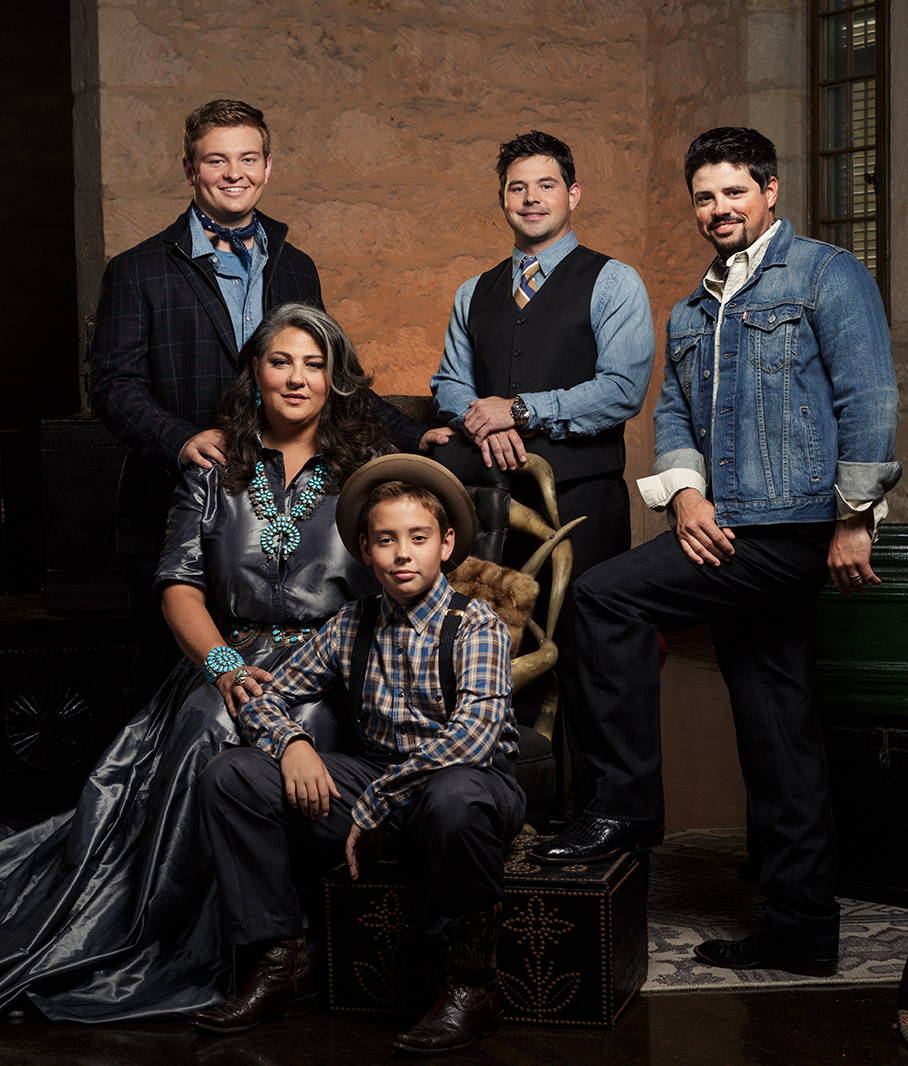 What are your fondest memories with your mom?
Audrey: Too hard to pick one, she has been a rock throughout my life, but I do remember just being her buddy when Hedy and Cheryl were in high school and so active in all things. It was cool to just hang with her.
Jack: When I was in college, I couldn't get out of small-town Texas quick enough and hang with my new "friends from the city." Cheryl came up for our mom's fraternity weekend, and we found ourselves at dinner with some of my friends and their moms. The "frat moms" included the head of Lockheed Martin, biggies from Boeing, and one of Forbes' "Most Powerful Women." The parents struck up a conversation and started getting to know each other better. Cheryl got asked where she was from and politely responded, "Yoakum, Texas." One of my buddies' moms, who was from Oregon, asked: "Like the Double D Ranch, Yoakum, Texas?" My mother shyly squeaked out a "yes." A few seconds later, it hit the lady from Oregon. "Wait, are YOU Double D Ranch?" Cheryl squeaked out another "yes." In a room full of strong, powerful women, my small-town mom held her own in a humble fashion. Now we look back at it and laugh, but it truly opened my eyes to the company my mother and her family have built.
Presley: The fondest memory I have with my mom is after a volleyball playoff game. It was my senior year, and we had just advanced to round three. Although the entire team and school had gone crazy after we played, I only remember hugging my mom after the win. I can still feel her tight embrace and smile. It was pure happiness and joy. I remember seeing the love in her eyes. It is the best feeling to know you made your mom proud. Proud beyond words.
Hedy: I love that she gets to see all of us with our children in all aspects of their lives. All of our kids were and are big athletes, and their Nana wouldn't miss a game, cheered the loudest and was just there to support. I am so happy that we got to share that with her. We are all very competitive, and trust me; we get that from her.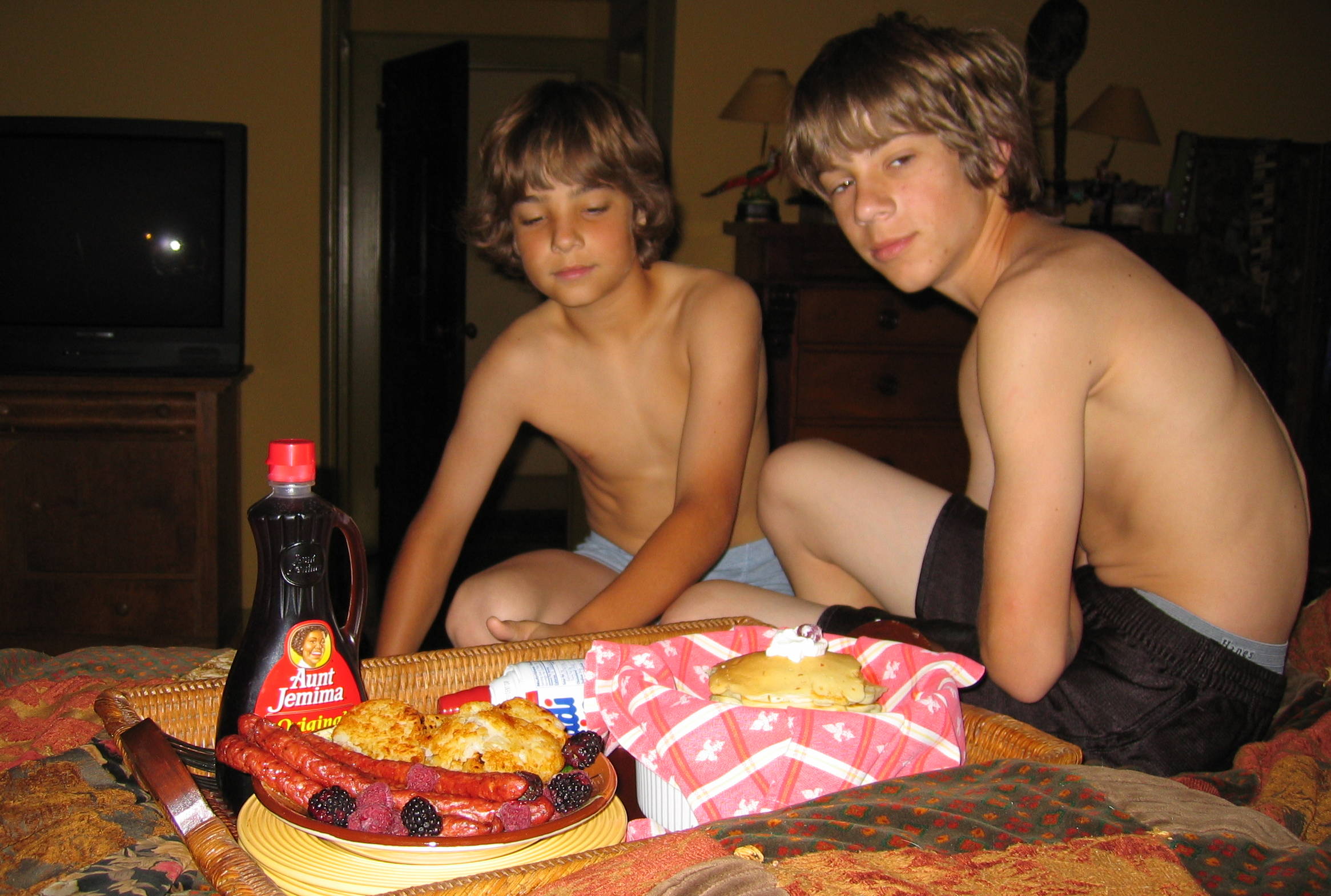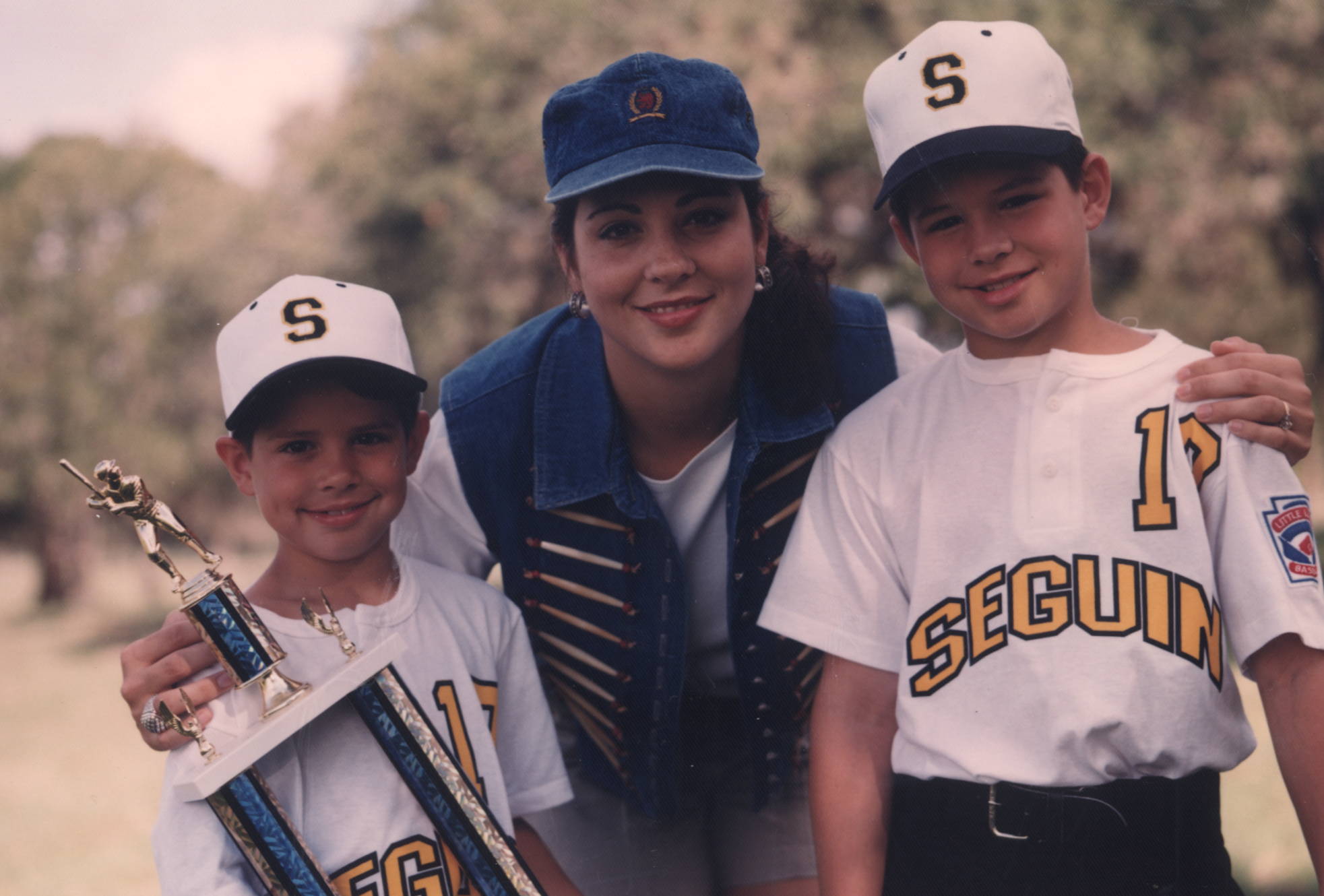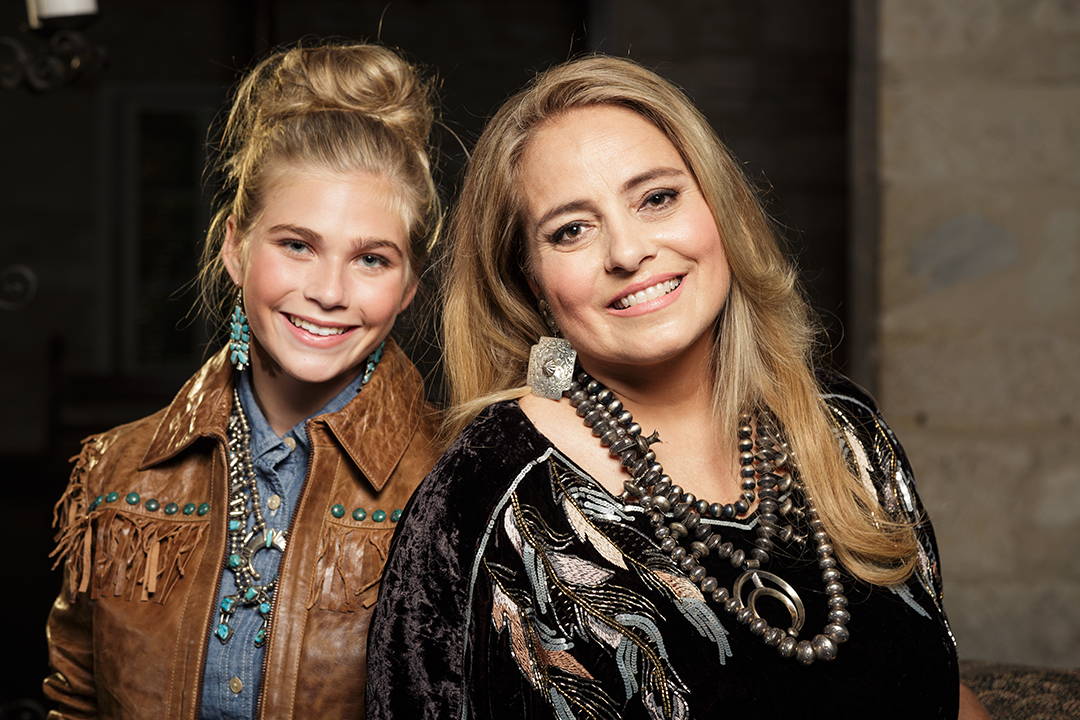 What do you hope to emulate as or when you are a parent?
Hedy: I hope that I have shown Presley that you have to work hard every day and not take shortcuts. If you work hard and do the right thing, most of the time you will reap the benefits.
Harris: My mother's (Audrey) patience. She has patience a mile long, and I don't know how she puts up with my siblings and me 24/7 all year long while we push her buttons and she still manages not to kill us.
Presley: What I hope to emulate when I have children and become a parent is independence. My mom has served as an excellent example of this, being a single parent. With or without a husband, I know that I will be able to provide for myself and my children. Being a strong woman is something I have always admired, knowing that conforming to society's expectations is a choice I am not forced to make. Because of my mom, I understand that staying strong and being my true self is something that produces rewards beyond comprehension.
Walker: I hope I can be half the parent as she has been so my kids can have a childhood that was as great as mine. To emulate how to work hard, but be there for your family all the time as well.