Influencers We Love: Paige Murray
INFLUENCERS WE LOVE: PAIGE MURRAY
Paige Murray has accomplished a lot at just 32 years old. She's been Ms. Sprint Cup, a rodeo sideline reporter, appeared on the CMT version of the "Bachelorette,"  is married to rodeo legend Ty Murray, is a cookbook author, mom and reluctant Instagram social media influencer. Even if you asked, she would probably downplay it all. She's just that humble and real.
We were lucky enough to interview this inspiring gal during the nap time of her precious 8-month old daughter Oakley Monroe. "I shot an armadillo one night and someone said, 'You're like Annie Oakley!' I thought, 'What a beautiful name' and what an inspirational, pioneer woman to be named after," Paige said about her beautiful girl.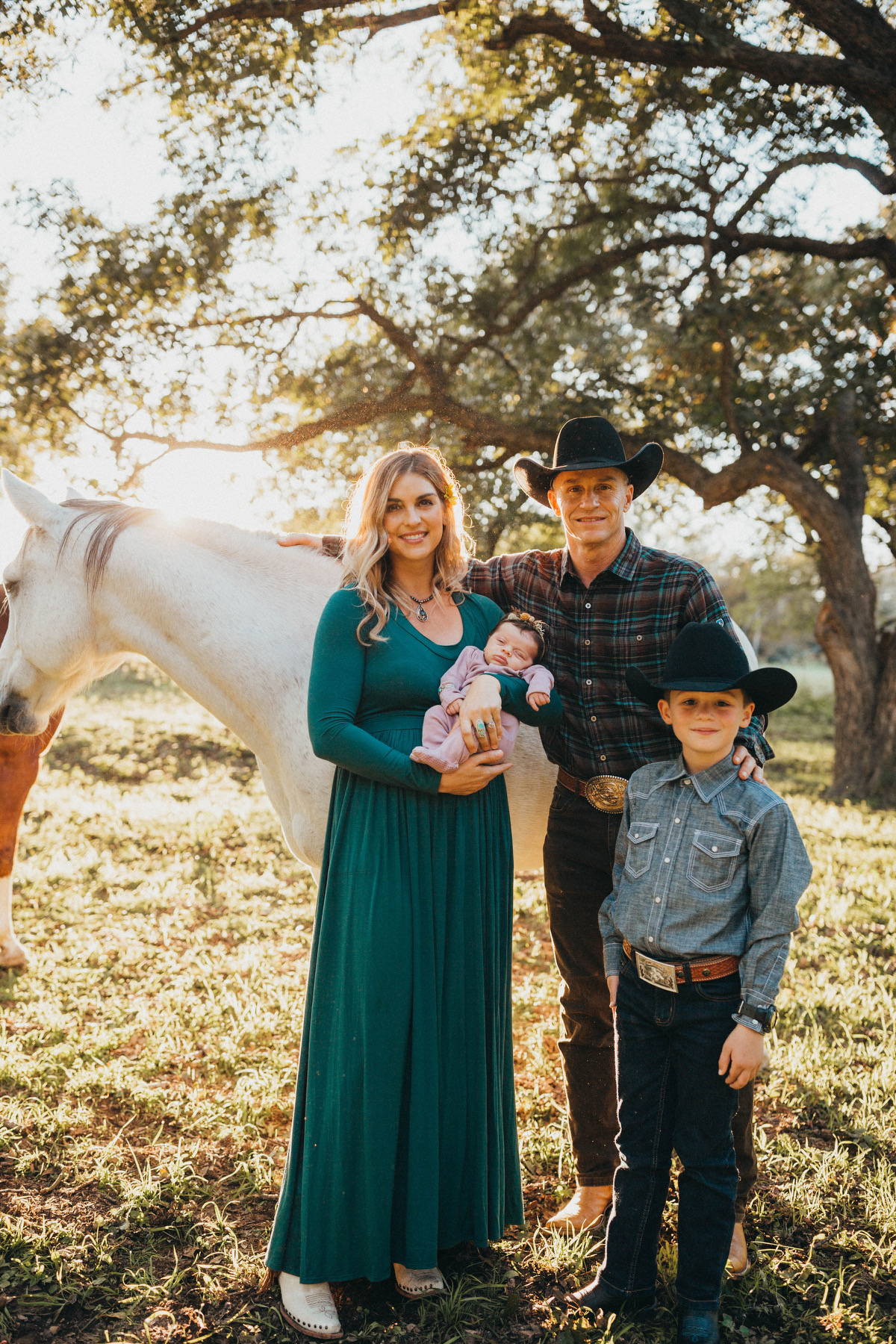 The Double D Ranch team were already big Paige fans, and then she wore our Apache Kid Boot to her wedding, and posted the picture to Instagram! Along with the fact that boots are much more comfortable than heels, Paige said: "I decided I wanted to wear white cowboy boots and found the Double D Ranch boots with fringe and turquoise, and I love turquoise. They were so stylish, and I wore them to add a bit of personality to show my authentic self, along with turquoise earrings and a beautiful gown."
In 2017, she married the greatest rodeo cowboy of all time, Ty Murray. He's only a nine-time world champion with seven of those in the all-around for rough stock (the most dangerous) which includes bareback, bull riding and saddle bronc. He's also a co-founder of the Professional Bull Riders (PBR), appeared on Dancing with the Stars and has a slew of other accomplishments. Now retired from competition, the rancher is an analyst for PBR competitions and aspires to be the best cowboy ever (even though he probably is, already).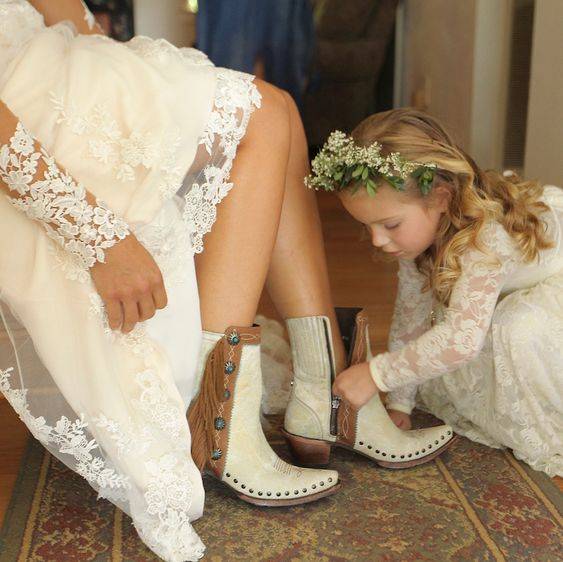 "He's my best friend. We met at NFR in 2014 and have been inseparable since," Paige said. "He just made all my dreams come true. I've always wanted to live on a ranch, and raise animals, and now I do. He has all the values a true cowboy would have. True to his word, tough, humble, full of grit, doesn't quit."
Want to know who doesn't quit? Paige, the working mom. When Oakley was 3-months old, Paige decided it was high time to put her cookbook together. She had been collecting recipes from her Nana (grandmother) and Ty (from his family) for three years.  Paige thought it would be a cool way to pass those recipes on to Oakley and to satisfy recipe requests from fans of her "Ride TV" cooking show, "Southern Fried Skinnyfied."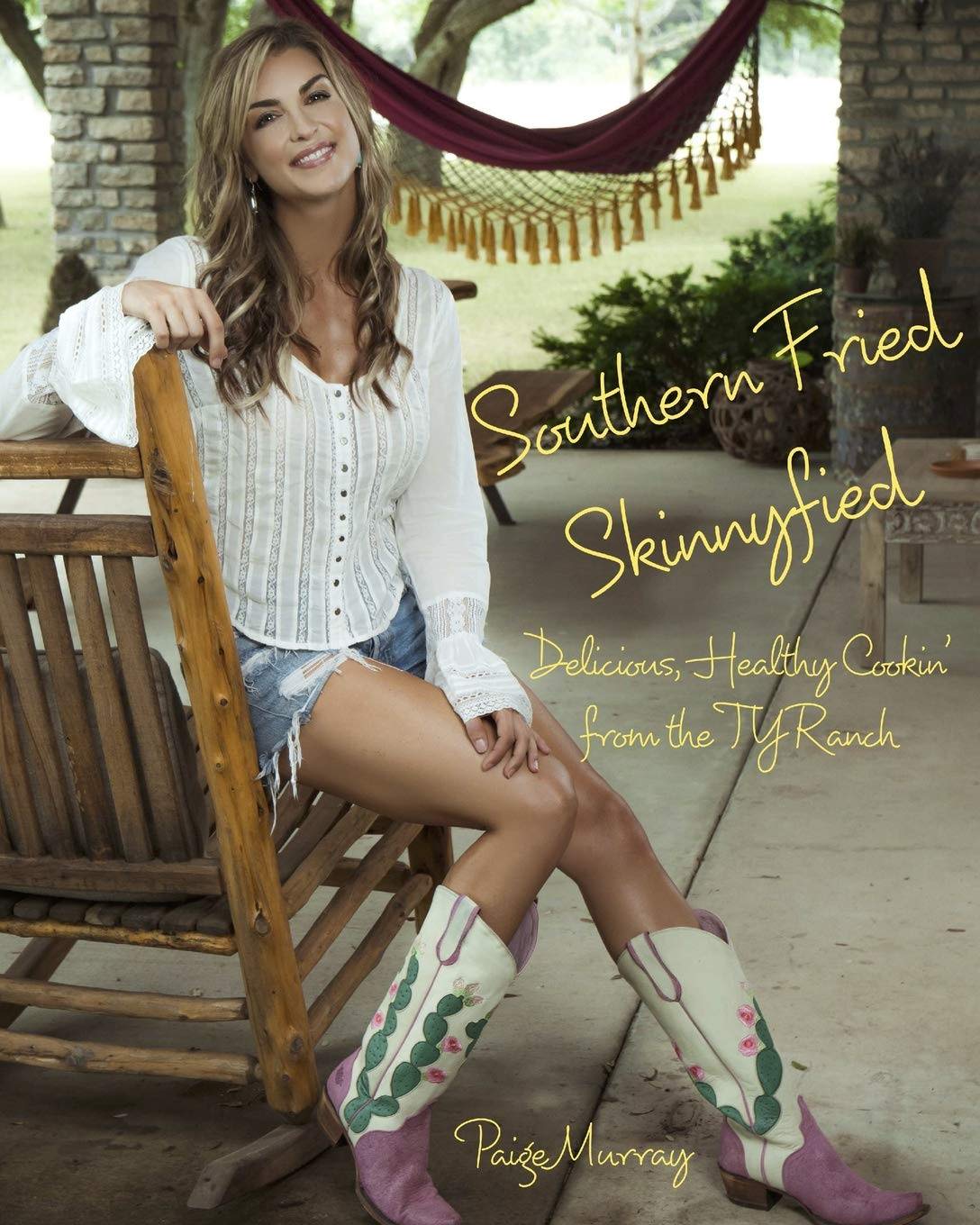 "I was at the PBR with Ty when Oakley was 3-months old. While she would nap in my arms, I would work on the cookbook. I had to teach myself all the programs to make the book and figure out how to self-publish on Amazon, the whole thing."
"Southern Fried Skinnyfied" is available on Amazon and Walmart.com. The premise of the book is cooking balanced recipes, some hand-written by her Nana and Ty's mom. "The recipes use simple, whole foods in their natural state. It's a healthy lifestyle cookbook instead of a diet cookbook," Paige said. "I'm not one to jump on the bandwagon of the latest diet fad."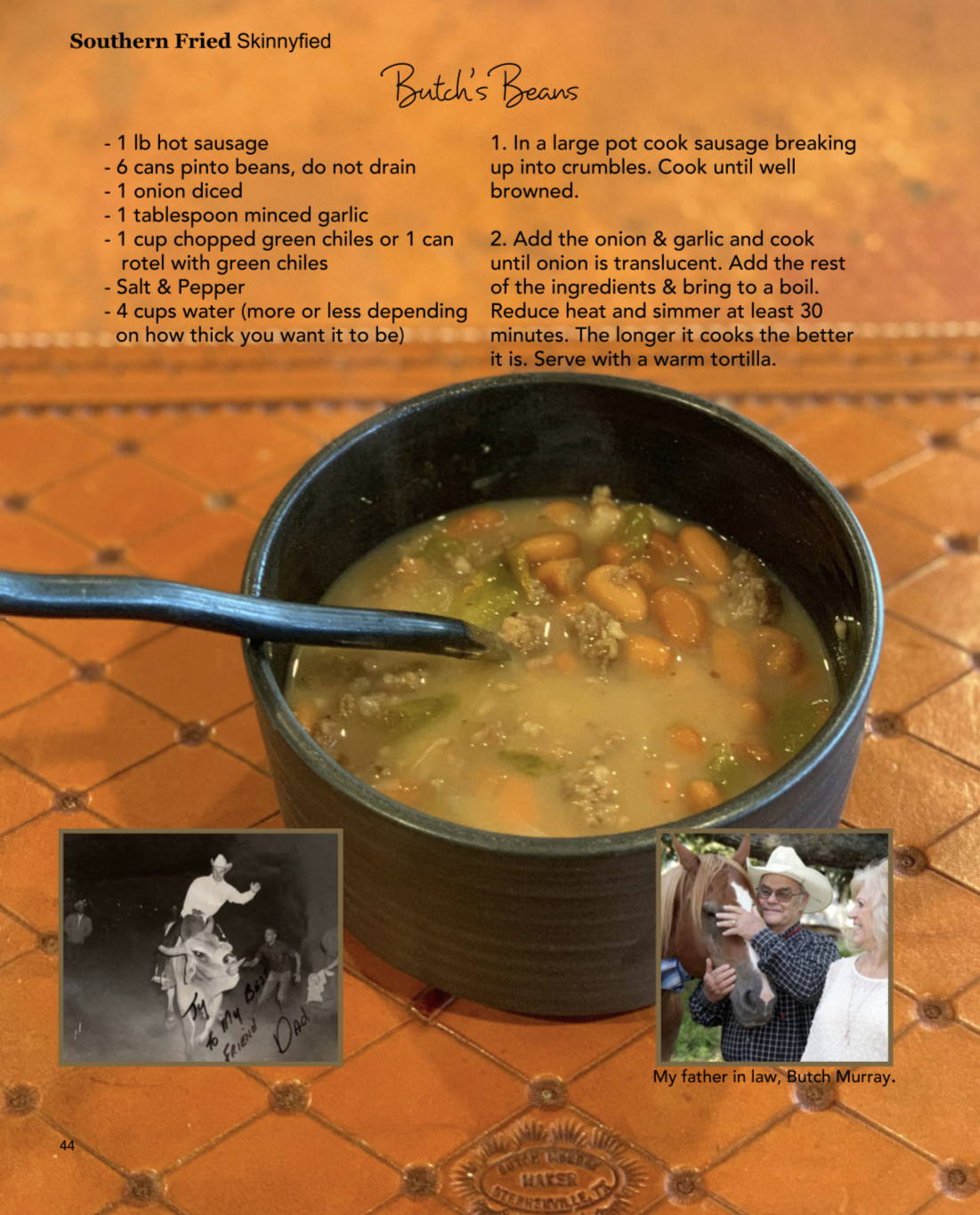 "Butch's Beans" is one of her favorites and happens to be one of Ty's dad's favorites as well. Paige was kind enough to send the recipe for us to share so you can make it too.  She says the motivation for the cookbook wasn't to make a big profit, it was just a passion of hers. That authenticity is what has also made Paige an unintentional influencer on Instagram, even though she never meant to be.
"I never expected to be an influencer, but I held several jobs in the public spotlight.  Then the term "influencer" came out, and I thought it was super cool. It's a responsibility and I owe it to people to be authentic. I hope I can inspire people and they can relate to different chapters of my life. I'm not going to post something or represent something that I don't believe in."
That goes for Double D Ranch, too. "I believe in them, and love their take on Western fashion. They step out of the box, but they still have a high-end luxury product, and I think their products are beautiful."
---
GRAB YOUR OWN APACHE KID BOOTS