Stay-At-Home Spa
In these uncertain times, so many things feel out of our control. We can't go anywhere, we can't hug each other, and some of us can't even work. We can't do a lot of things that usually make us happy. And we're facing a lot of unknowns. It can be hard on a mental state. And also on a physical one – y'all saw Audrey's quarantine nails! So now, more than ever, it's important – it's imperative – that we take care of ourselves. We've compiled a few rituals of self-care that you can do in your own home and with things you (likely) already have in your house. It's always a good idea to pamper yourself every once in a while, and now we have the time.
---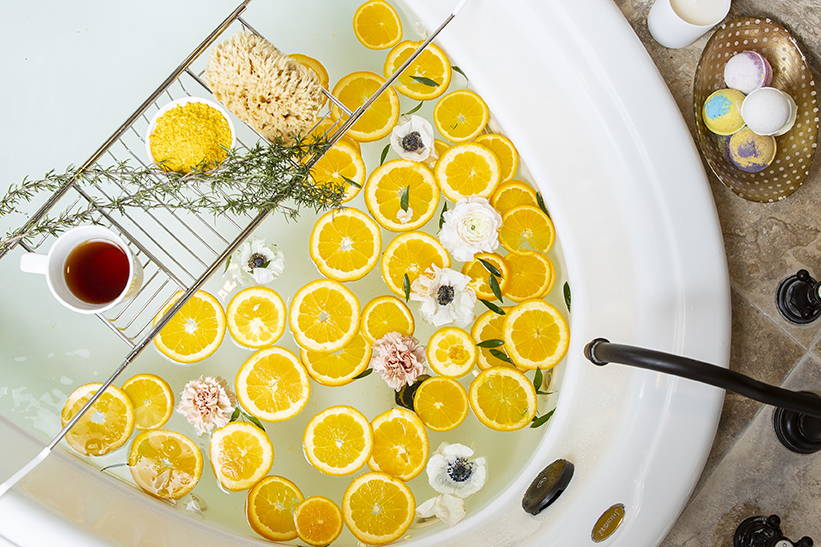 SOAK IN CITRUS
It's no secret that a nice, hot bath is one of the more relaxing of life's little luxuries. It's good for the body, and good for the soul. A bubble bath is even better! But if you don't have any bubble bath on hand, it is certainly not worth leaving the house to get right now. It turns out, soaking in citrus is really good for your skin, and according to folklore, it can also cleanse your energy. (Yes, please!) So, if you're like us, and you stocked up on fresh fruit before all the madness began (because for some reason you thought you'd eat a lot of fruit during quarantine despite that never having been the case before) you can use a few of them to concoct a DIY soak.
Orange Refresher Bath
Juice 3-4 oranges.

Let the peels dry out.

Grind them in a coffee grinder. (If you have one. We think a blender, or a good ol' mortar and pestle, would work, too.)

Add the grinds to the juice.

Add a few tablespoons of olive or flaxseed oil.

Run you a warm bath, start adding the mixture to the water when the tub is about half full. Keep adding until your bath is full and your orange concoction is empty.

Turn down the lights, light some candles, and relax!
Lemon Citrus Soak
This one is really simple. Just add the juice of 5-6 lemons (about ½ to ¾ of a cup) to your bath, and soak for about 20-30 minutes. The citrus soak will revive your skin and help shrink your pores, and it's also been known to have mood-boosting abilities! (Which most of us need right about now.)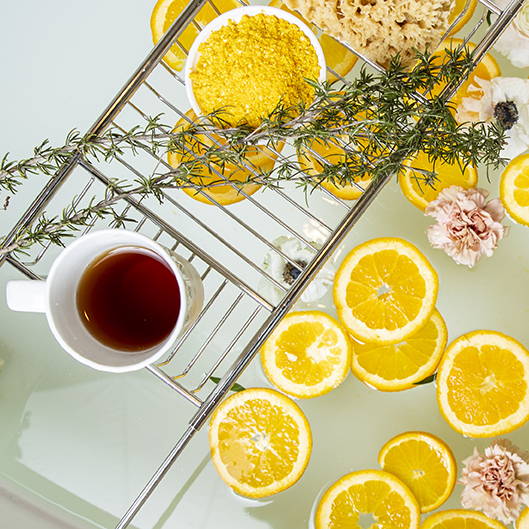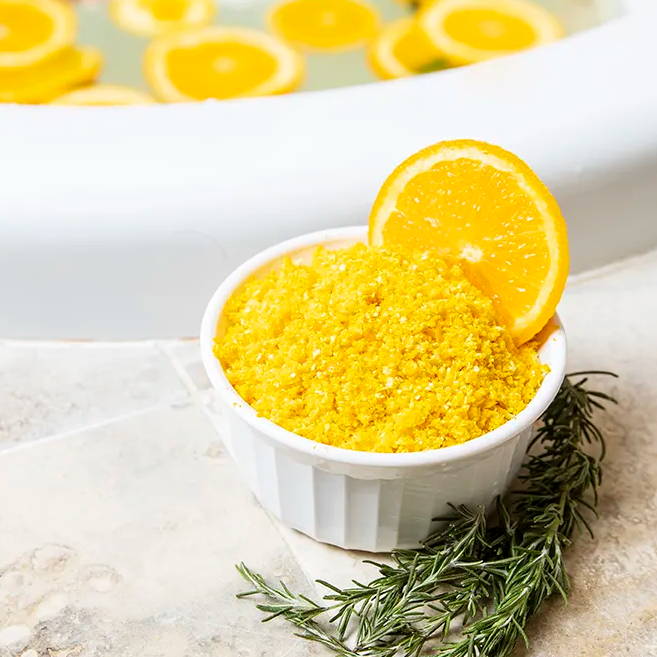 ---
SIP SOME TEA
We find that a nice hot cup of tea can be relaxing in and of itself – you have to drink it slowly, and there's just something about sipping tea that associates with serenity. But if you want to take it a step further, there are all sorts of modifications and additions you can make to your cup of tea that can amplify its soothing and healing abilities. For instance, mint tea is said to aid in digestion and relieve stress. Lavender is known for its ability to induce calm and reduce inflammation. Chamomile is widely thought to help you relax and fall asleep.
While they're quarantined up in Fort Worth, Cheryl and her son Jack have been brewing up the trifecta! Here's Jack's recipe for what sounds like the world's most soothing tea. (And it's pretty, too!)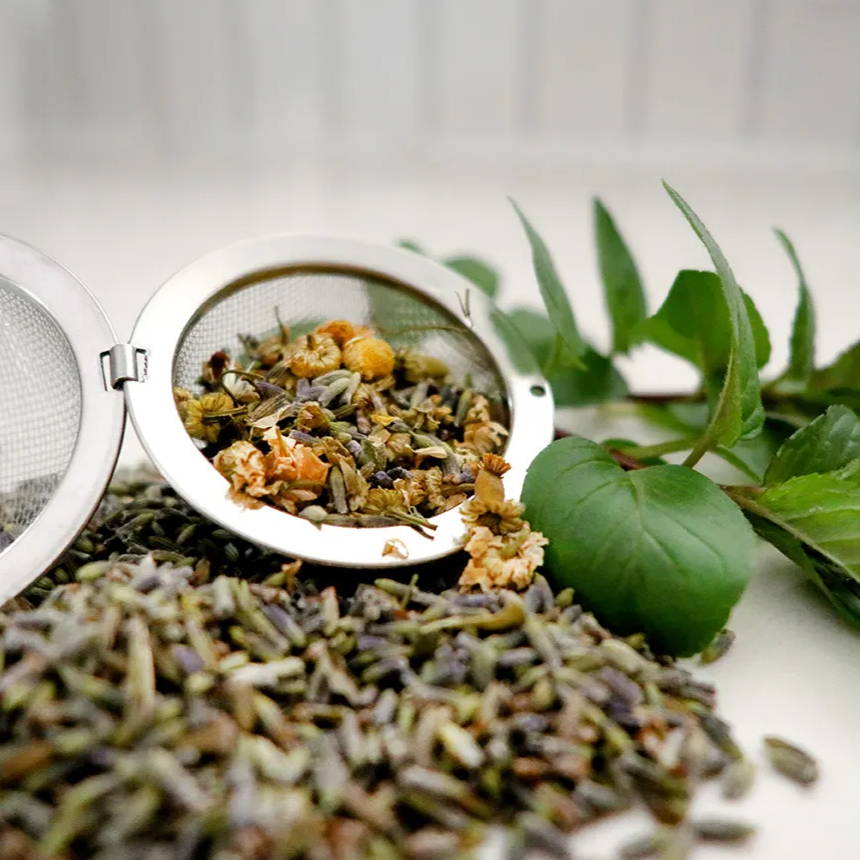 Ingredients:
1 teaspoon dried chamomile or 1 tablespoon fresh chamomile

½ teaspoon dried lavender or 1 1/2 teaspoons fresh lavender

½ teaspoon dried mint or 1 1/2 teaspoons coarsely chopped fresh mint

1 cup boiling water
Directions:
Combine chamomile, lavender, mint and boiling water. Let steep for 15 minutes, then strain.
(CHEAT: If you don't have – or don't feel like gathering up – the herbs, you can steep one bag of chamomile tea and stir it with a toothpick that's been dipped in lavender essential oil.)
If you happen to have these wonder plants growing around your home, we definitely recommend taking advantage of their respective benefits while you're cooped up!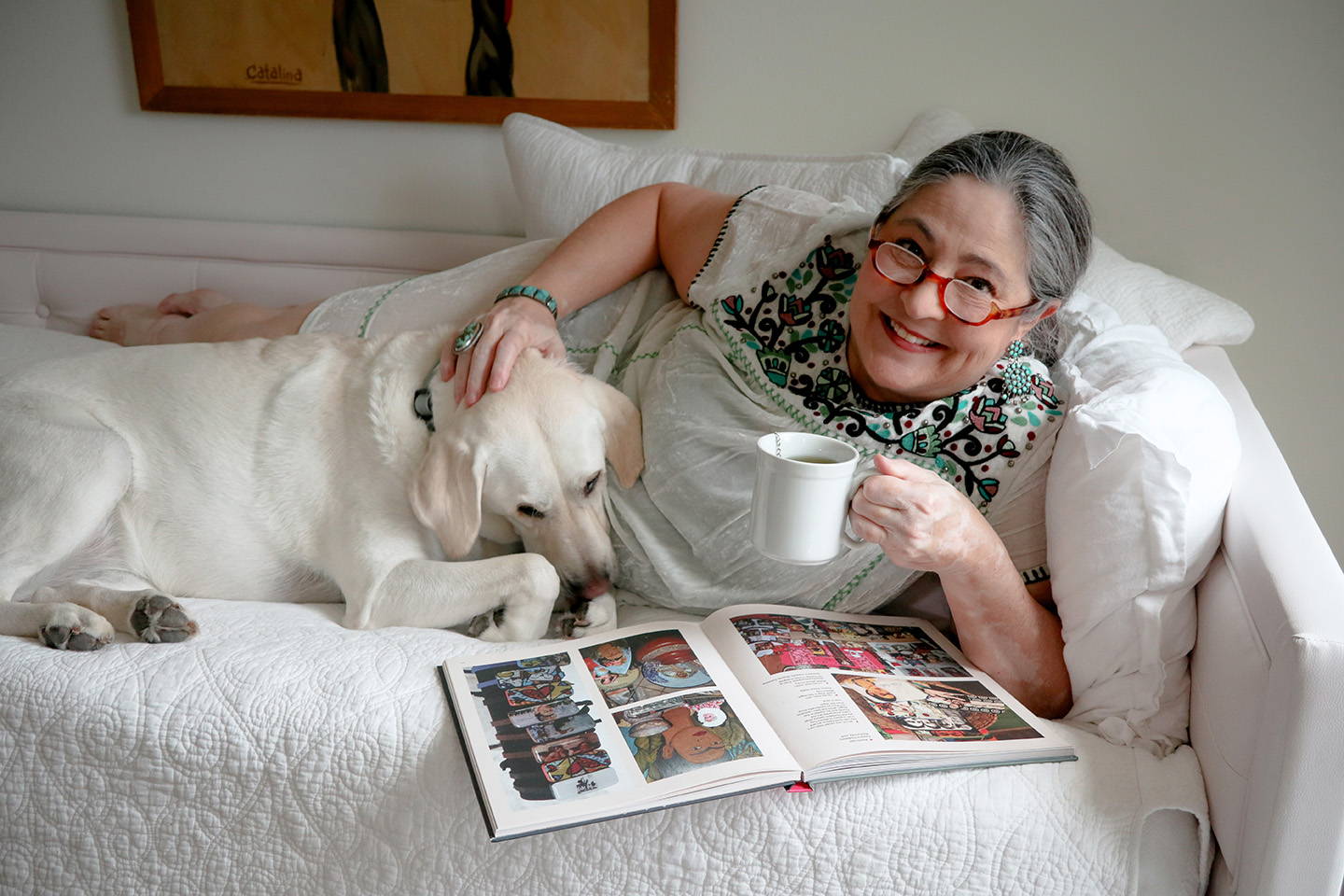 ---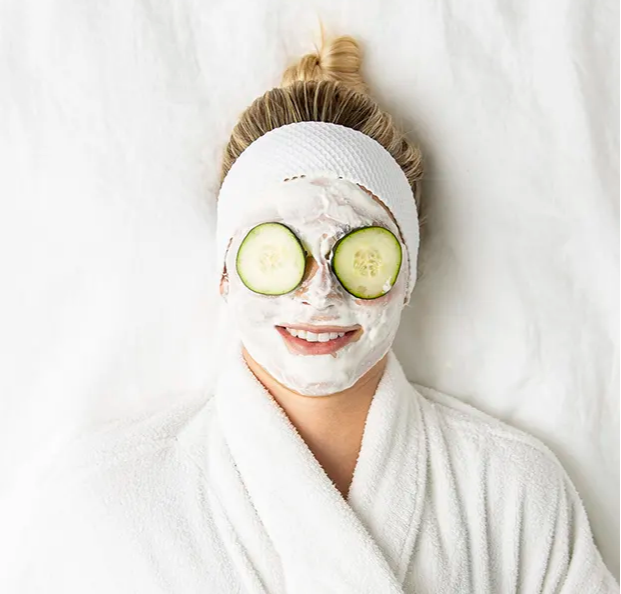 FRESH FACED
Quarantine is actually a great time to be a face! Most of us aren't wearing makeup. Without spring sporting events, we aren't spending that much time in the sun. And, above all, we're not supposed to be touching it! We may come out of this thing with three-inch roots and gnawed-down nails, but our skin ought to be radiant.
Why not give your skin a little extra love with a home facial? They're relaxing, they're fun, and they make your face feel heavenly. Plus, it's an activity that can be enjoyed by the whole family.
Betty Horton, a longtime friend of the McMullen family who helps out around Audrey's house and has a background working in a spa, walked us through her recommended instructions for your facial.
FACIAL TIPS
Wash your face with a nice gentle soap

Cleanse with a soft cloth or sponge.

Steam a couple washcloths or small towels. (You can get away with just two, if you don't mind using the same towel for multiple steps; we opted for a fresh towel for each.) You can do this in your steam pot in your kitchen.

When you get it out, shake it loose so it's not too hot, and use it to remove the soap.

Use a quality exfoliant.

Remove with a steamed towel.

Take a fresh steamed towel and put it on your face for a few minutes to open up the pores.

If you choose (and/or if you are giving the facial to someone other than yourself), you can put something over the eyes and lips to protect them from the mask. You know, the classic cucumber image that probably came to mind the second we said "facial".

Apply your mask* and let sit for about 10-15 minutes.

Remove with a steamed towel.

Apply toner so your face will accept the moisturizer.

Apply moisturizer.

Enjoy your new glow!
*If you're like Halley and you hoard beauty supplies despite using them almost never, now's the time to dip into that stash of face masks (and press-on nails – but we'll get to that in a minute) in the cabinet. If you're a normal person who doesn't have a 6-month supply of face masks under the sink, we've got you. Here is the super-simple recipe for the one we put on Hedy's daughter, Presley, earlier this week. (It's good for all skin types!)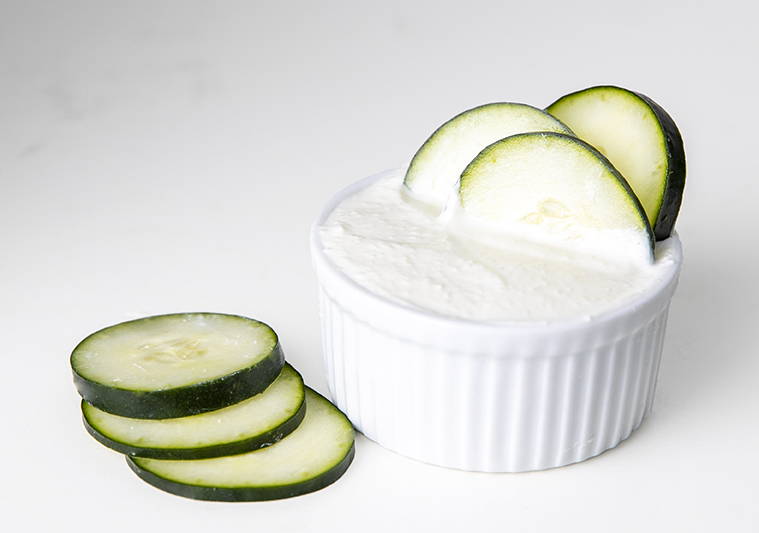 Ingredients
     

½ cucumber

     

¼ cup milk

     

1 tbsp. of honey

     

1 tbsp. of brown sugar
Directions 
Peel a

cucumber

and blend it to make a puree.

Mix the milk, honey, and brown sugar, and once it emulsifies well, add the cucumber puree to it.

Apply this mixture on your face, and leave it on for about 20 minutes. Wash your face and pat dry.
[We got this recipe from a great list of homemade masks that StyleCraze compiled – so if you're missing any of these ingredients or just want to try a couple, check it out.]
---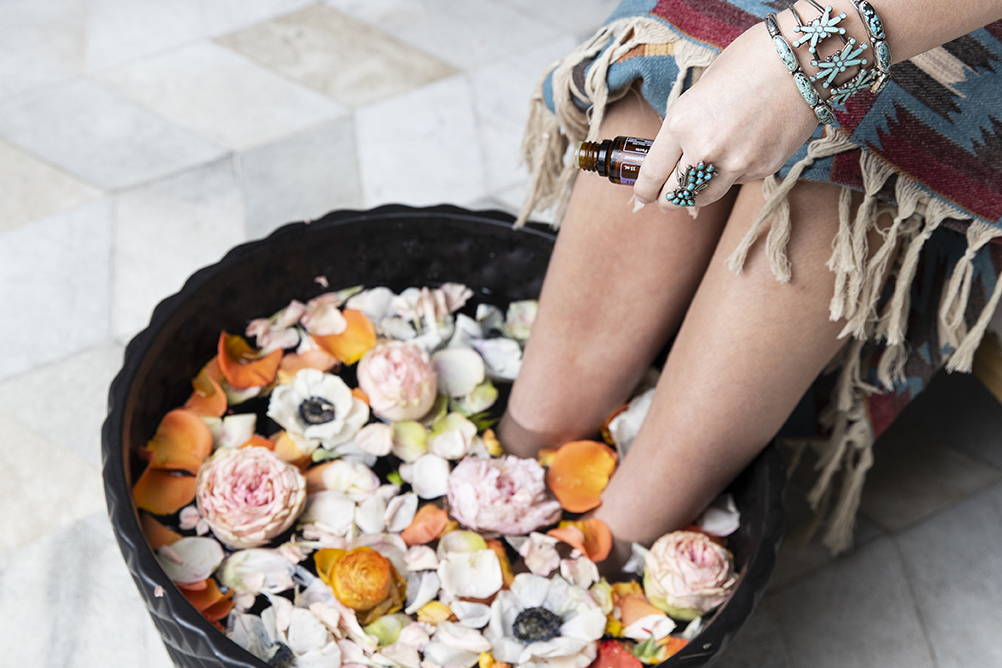 MAKESHIFT MANI/PEDIS
So, we're currently on Day Who-Even-Knows-Anymore of this quarantine. Most major cities have been under Shelter In Place orders for a couple of weeks, and the whole state of Texas declared it last week, which officially shut down nail salons (non-essential businesses), but I think most of us have been avoiding them since this whole thing began. Hand-to-hand contact with a relative stranger isn't exactly social distancing.
So, if those dipped nails and Shellac manicures haven't been chewed off (we know, we know – gross and unsanitary) by now, they're at least mega grown out. If yours are still hanging on, and you want to remove them the right way, here's how.
Manicures and pedicures are another of life's little luxuries, and they necessarily have to stop because we are quarantined. No, it won't be the same. Pampering yourself is never quite as good as being pampered, but it's better than no pampering at all!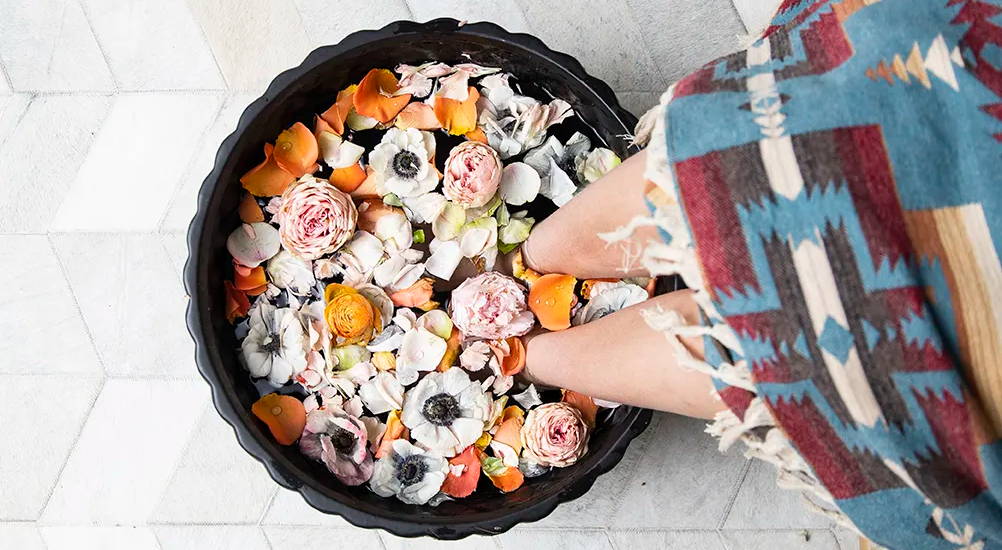 It doesn't have to be anything extravagant. Simply soaking your hands and/or feet in warm water* for a bit (with fruit or flowers if you're feelin' fancy!) and tending to your cuticles and your calluses and giving those nails a little trim and file, will have you feeling just a touch more polished. Speaking of polish, if you're one of those magical humans who can paint their own nails without it looking like a toddler did it – this is your time to shine! This is what you've been training for! But, if you're like us and you're, well, NOT one of those people, you're not going anywhere anyway – let 'em breathe.
(There is a third option, but only if you're one of those aforementioned beauty supply hoarders. Apparently, Halley has an entire shoebox of press-on nails in varying shades and finishes. It's a weird addiction and one that's been the subject of many jokes – but who's laughing now? I mean, you're still not going anywhere, so you'll be wearing them strictly for yourself – I promise your husband does not care – but they are fun and a good way to kill some time.)
---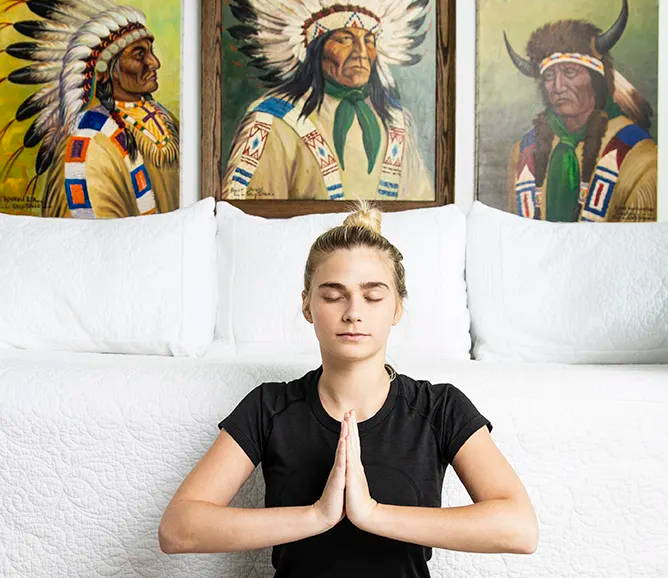 KEEP CALM AND CARRY ON
While it's fun (and important) to take care of ourselves physically, it's equally – arguably, MORE – important that we're taking care of ourselves mentally. This strange time is absolutely unprecedented and we honestly don't know what the long-term effects will be on our mental health, but we do know how it's affecting us in the here and now, and it's critical that we keep a close eye on it.
If you're someone who is prone to feelings of depression and anxiety, like a few of us are, make sure you are employing all the tools and coping skills that you've accumulated along the way to keep it in check. If you're on medication, keep taking it consistently. If you have a therapist, touch base with them and discuss options for remote sessions. If you don't, and you feel like maybe you need one right now, BetterHelp and TalkSpace are both great virtual options to connect with a therapist. If you're not someone who struggles with this, try to check in on your friends and loved ones who you know do.
There are certain things we can all do from the comfort of our own homes self-soothe a little bit in this time of chaos.
PRAY, first and foremost. It's faith that is going to get us through this, and we need to be cultivating it every day. Also, read your Bible if it helps.
Positive headspace. Dedicate at least 10 minutes every day to an activity that gets you in a good headspace. Meditate. Cross stitch. Watch soap cutting videos. Farm online. Whatever it takes.
Exercise. We know the gyms are closed, but there are a gajillion at-home workouts you can do. Heck, even walking the dog. Just something to get you moving, and get those endorphins flowing. (Plus, we're all eating all day, every day – some of those calories have to be burned!)
Journal. We know we suggested this last week as a way to kill time, but it is also a good way to take stock of how you're really feeling and doing mentally. Include a list of things you are grateful for; it will help keep you in a positive mindset.
Keep connecting. Call your friends. FaceTime your family. Tune in and hang out with us every night on Facebook. Humans are social creatures and true isolation can have detrimental mental effects over time, so use all the fabulous technology we have at our fingertips to ensure you're still getting some human contact, especially if you are quarantining alone.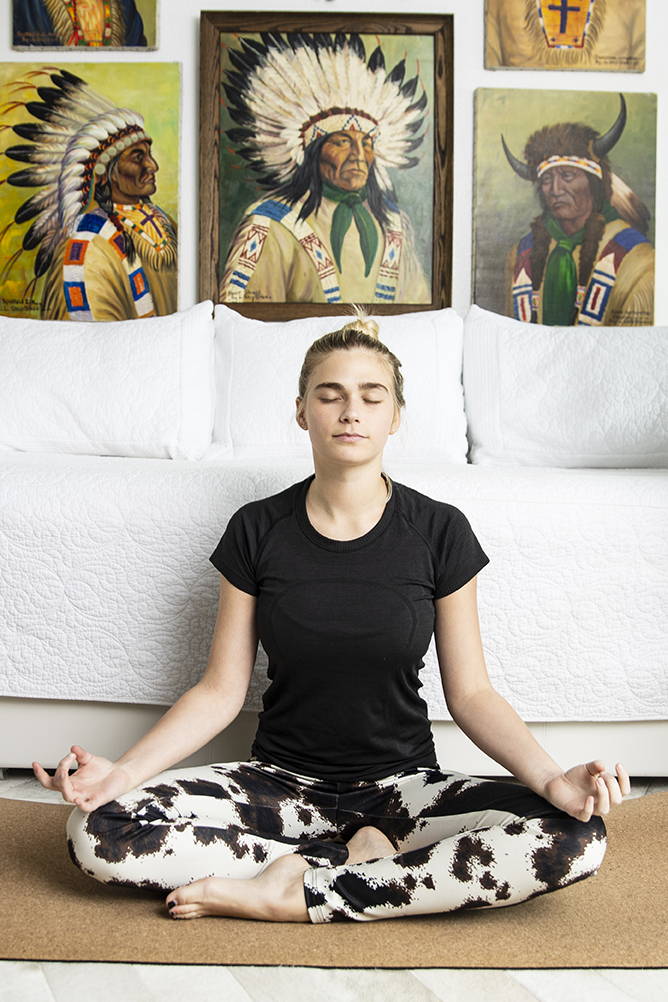 ---
Y'all, we've got this. We've got our faith, and we've got each other. We will come out on the other side of this better and stronger, but let's engage in a little self-care and not totally let ourselves go before we do! Wash your face. Do your nails. Go for a walk.
Just please, please do not start dying your own hair…
Leave us a comment and let us know which salon service you're missing most!