Shops We Love: The Wild Rose
SHOPS WE LOVE: THE WILD ROSE
Trudy Collins-Cervantes, a textile major, farm owner and 10th generation Missourian oversees a destination all her own. Not in the Show Me State, but in beautiful New Mexico. Now the oldest women's boutique in Albuquerque, The Wild Rose serves a steady clientele from rock stars to beautiful ladies looking for original finds.
"I have almost a million dollars in inventory," Trudy said. "And I sell all of it."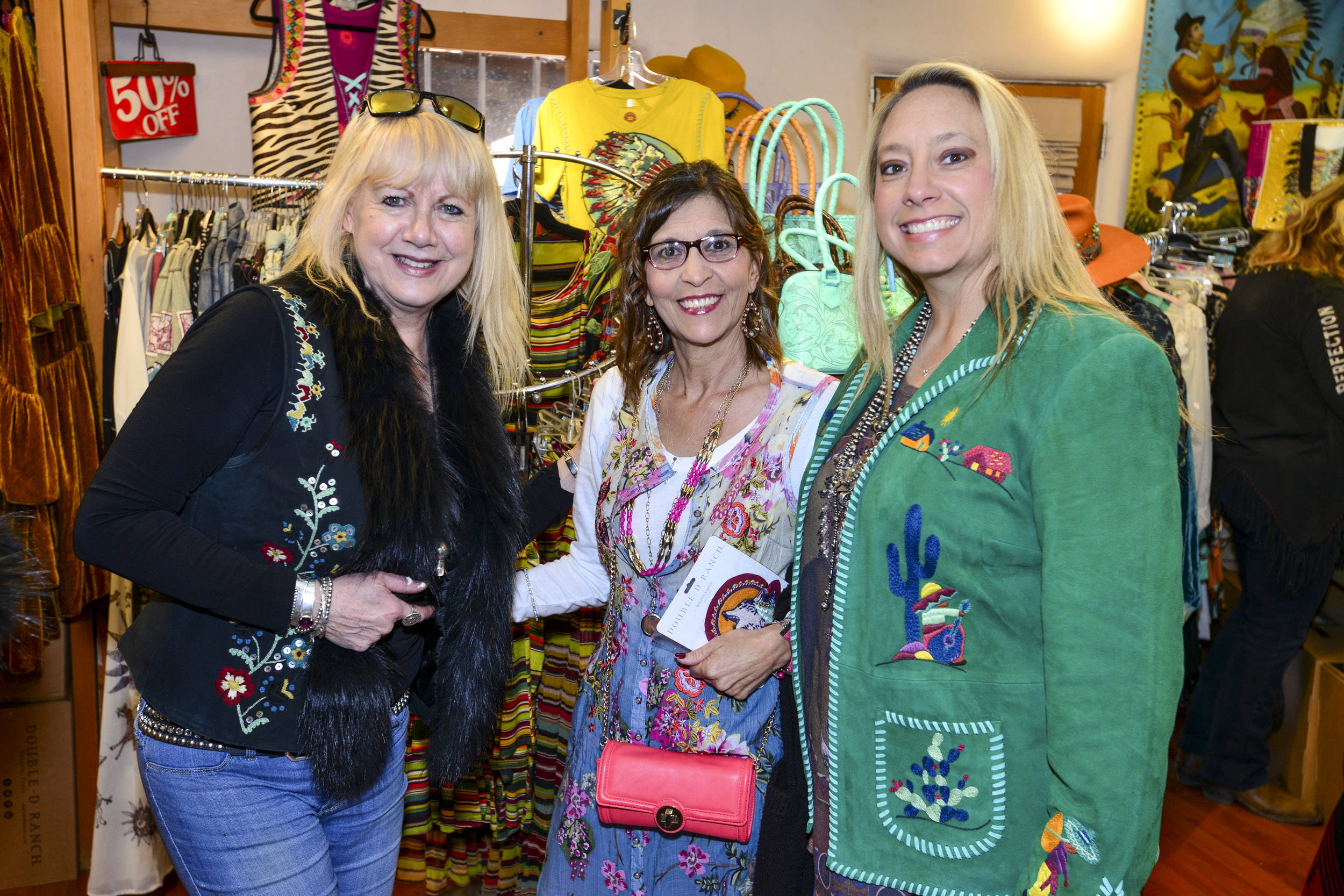 She bought the store, which was in the Nob Hill section of town in 1986, which makes sense for some who majored in clothing and textile retailing. She started sewing in 3rd grade, and kept it up through the years, even making the skirts for her high school senior cheerleading squad, all without a pattern.
"I used to teach sewing and I used to judge at fairs."
Her Uncle Ingram Pickett was on the New Mexico Corporation Commission during much of the 1950s'. During summers and holidays, Trudy and her family would ride the Santa Fe Big Chief from Missouri to Albuquerque to visit. "I guess I just fell in love with it," she said.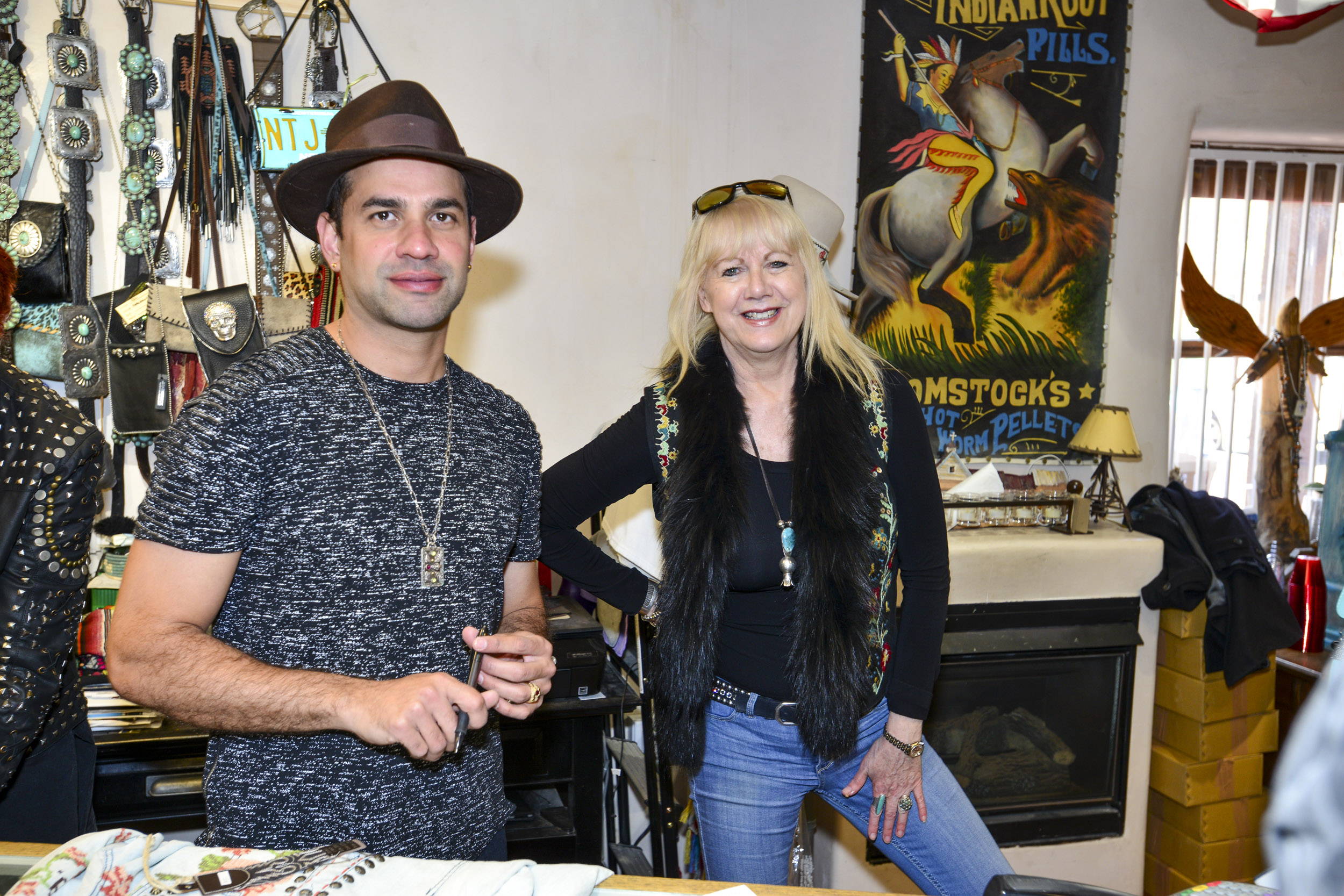 TRUDY & Julio

THE WILD ROSE
The original Wild Rose opened in 1974. Trudy bought it in 1986. "I paid a pretty penny. The owner saw me coming, but it's been the best investment I ever made," Trudy said.
She discovered Double D Ranch right after the company started. One of our original reps, Colin, called and said she would love the line. Trudy says she sells every piece she gets, and while she has 12-15 other designers from around the world in her store, it has to coordinate with Double D or she doesn't want it.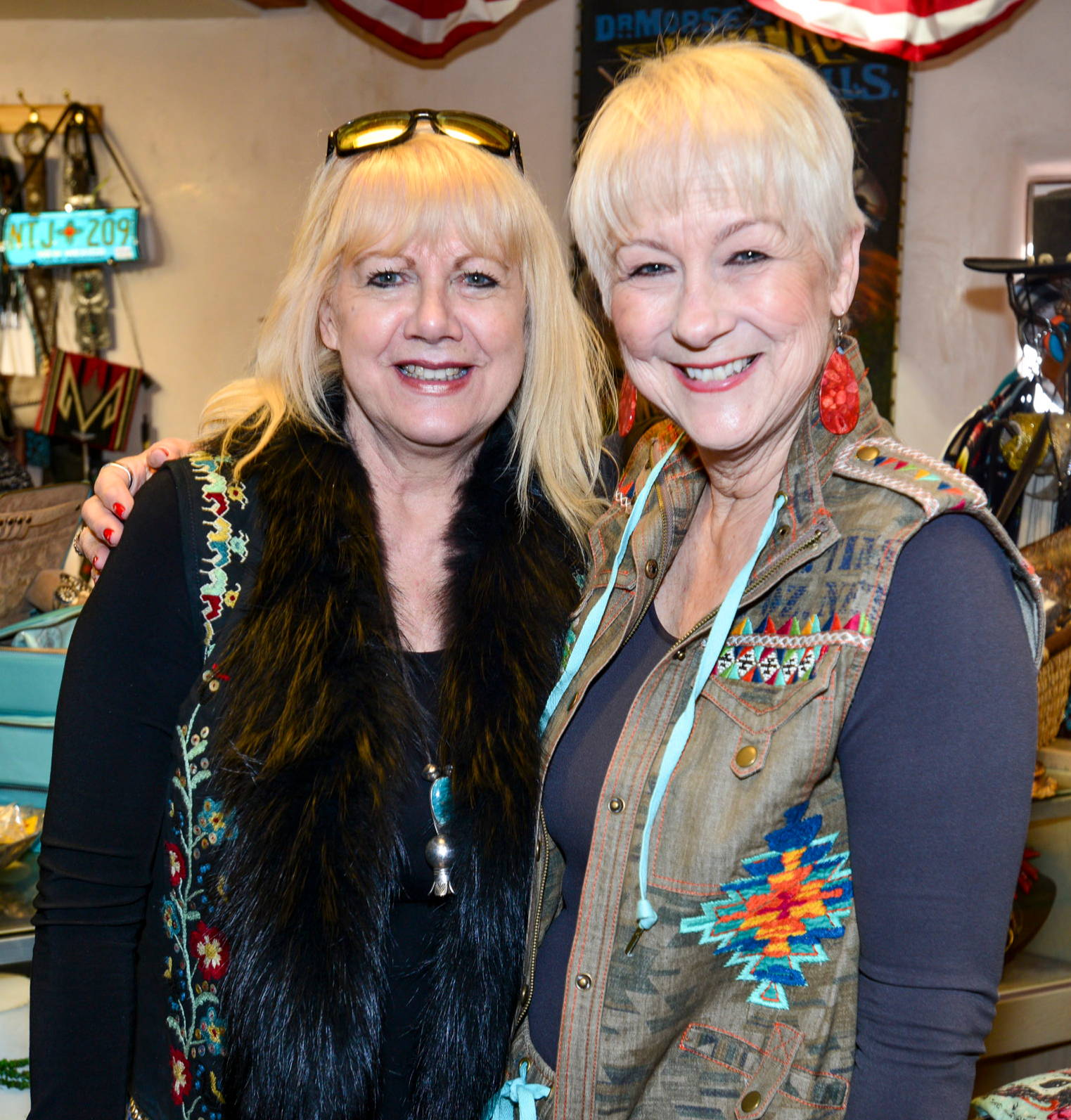 "I've never refused an order, I've never refused a box for 29 years," Trudy said. "You have to understand, that a lot of those fabrics [Cheryl, our creative director] has made and woven. She makes all the hardware, too.  I've never known a designer who keeps pumping it out so correct. She has never had a bad season."
Trudy counts stars including Lynyrd Skynyrd, ZZ Top, the drummer from Yes, Alice Cooper, Wayne Newton and their spouses as customers. And yes, they all buy Double D Ranch. Trudy plans on running the store for another ten years or so and then handing it over to her son, who works there. "By then, he won't need me anymore."
If you're ever in Albuquerque, head down to old town and look up The Wild Rose. Make sure you plan some time because Trudy is as fun as they come. Here's a little video we captured of a Double D fan meet up, hosted at The Wild Rose by Trudy.
TRUDY & THE WILD ROSE's FAVORITES