Insider Secrets to Score on Warehouse Wednesday
INSIDER SECRETS TO SCORE ON WAREHOUSE WEDNESDAY
It's been around for almost six years-the world famous Warehouse Wednesday Sale.  Our DDR sisters eagerly await it… but with limited sizes and colors, how do you make sure you get the deal you want on Warehouse Wednesday? We get crushed with internet traffic like a bug under a cowboy boot, so ain't nothing guaranteed, sister. The competition is fierce!
With that said, Warehouse Wednesday gives you the chance to score great pieces at rock-bottom prices even though they are past season. That means our stock is thin. Some people think that's part of the fun --  snagging a sweet deal before everyone else! So what can a girl do to up her chances? Here are the tips from our customer service team: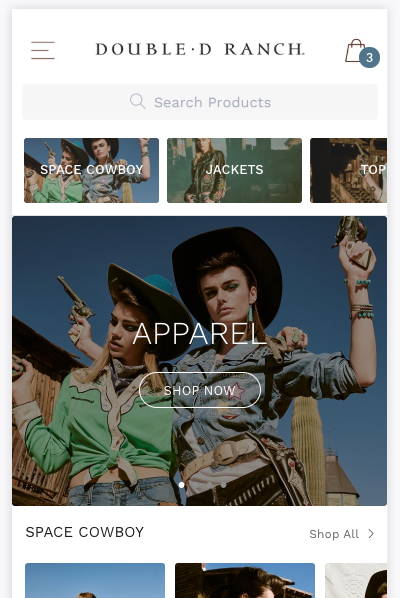 Download and Use our App: Didn't know we had a smartphone app? Get with it! You can get the Double D Ranch app for iPhone here and for Android here.  Once you have it installed, make sure you set up an account.  If you haven't already, set up Apple Pay as well, here's how. Then when you select your item, choose Apple Pay, scan your thumb and you are all checked out! This will help prevent losing your find while you type in your credit card info.
The app will also send you an alert when it's time to shop so you can jump on it, precisely when Warehouse Wednesday opens. If your clock is off a minute or two, you could be out of luck!
If you aren't into the whole mobile phone app thing, then set up an account with all of your shipping information. When you make a purchase, you can also choose to save your credit card information for quicker check out next time.  Then log in before the sale, so you are all set to buy as soon as items are in your cart. Again, you don't want to waste time typing in your credit card number!
Be sure and sign up on our email list. We send out an email 15 minutes before the sale every Wednesday, just in case you are busy. And make sure to check your junk file! Sometimes pesky email programs will decide to chuck them in there.
With all that said, our best advice is to have fun and enjoy the ride. You might get something, you might not, but there's always next week and you miss all the shots you don't take!
---