Set The Stage
Creating a catalog has a lot of moving parts, a lot of phases, and usually, a lot of challenges. One of those is setting the scene.
Add to that the ramifications of a global pandemic: travel limitations, venue closures, budget restrictions. It was clear that we wouldn't be going to Nashville, so we had to make Nashville come to us. Time to call in the pros.
"When Cheryl and Audrey first called me, it was in the beginning of the shutdown," recalled Carla Curry, professional set decorator extraordinaire and longtime friend of Double D Ranch. "They told me about the Nashville collection, and that they were now going to have to shoot this in their backyard of Seguin, Texas. This was right up my alley, as I am constantly creating environments that aren't necessarily where they actually exist. And I've worked and experienced the Nashville scene!"
Truly, who better to recreate Music City on a small-town stage than the set decorator for the award-winning country music classic, Walk the Line?
"Walk the Line was an incredibly challenging project," Carla admitted. "We managed to pull off 92 sets in 52 days, in 4 states! And they were period sets that spanned 5 decades. It was a tremendous amount of work. But obviously worth it. We produced a beautiful tribute to Johnny Cash that has become an iconic film."
Begging Carla to help us salvage the shoot was a no-brainer, and we were fortunate she was available to answer our SOS. Carla brought her genius – and some very cool props – to the set of the Nashville shoot.  
"I had just cleaned out one of my containers at home and discovered a box (very ratty and weathered) of blank gold records, that for some reason I had tucked away for 15 years," Carla said of the fortuitous find. "The albums inside were still in good shape, so one of the looks became a wall of gold records – very iconic Nashville!"
You may not need to recreate Music City, but you can get yourself set for the stage in some of the McMullen's favorite looks from the Nashville collection:
---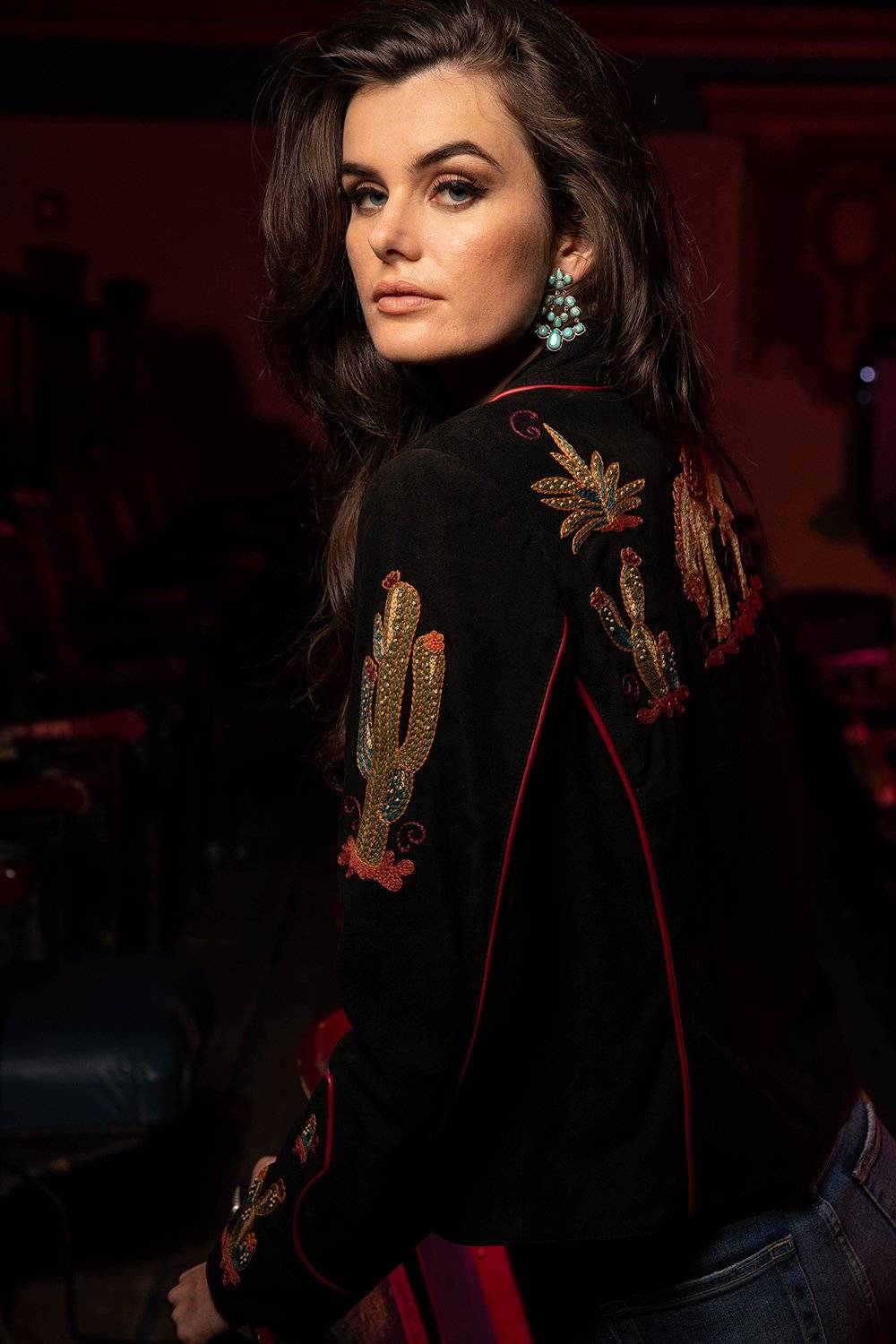 "I think this jacket's gotten a little overlooked because Nashville is such a flashy, blingy collection, and this is more of a subtle beauty, but if you take a really good look at Back in the Saddle, it is stunning in its color combinations and the intricacy of the embroidery. It's the dark horse of Nashville, it's going to stand the test of times."
---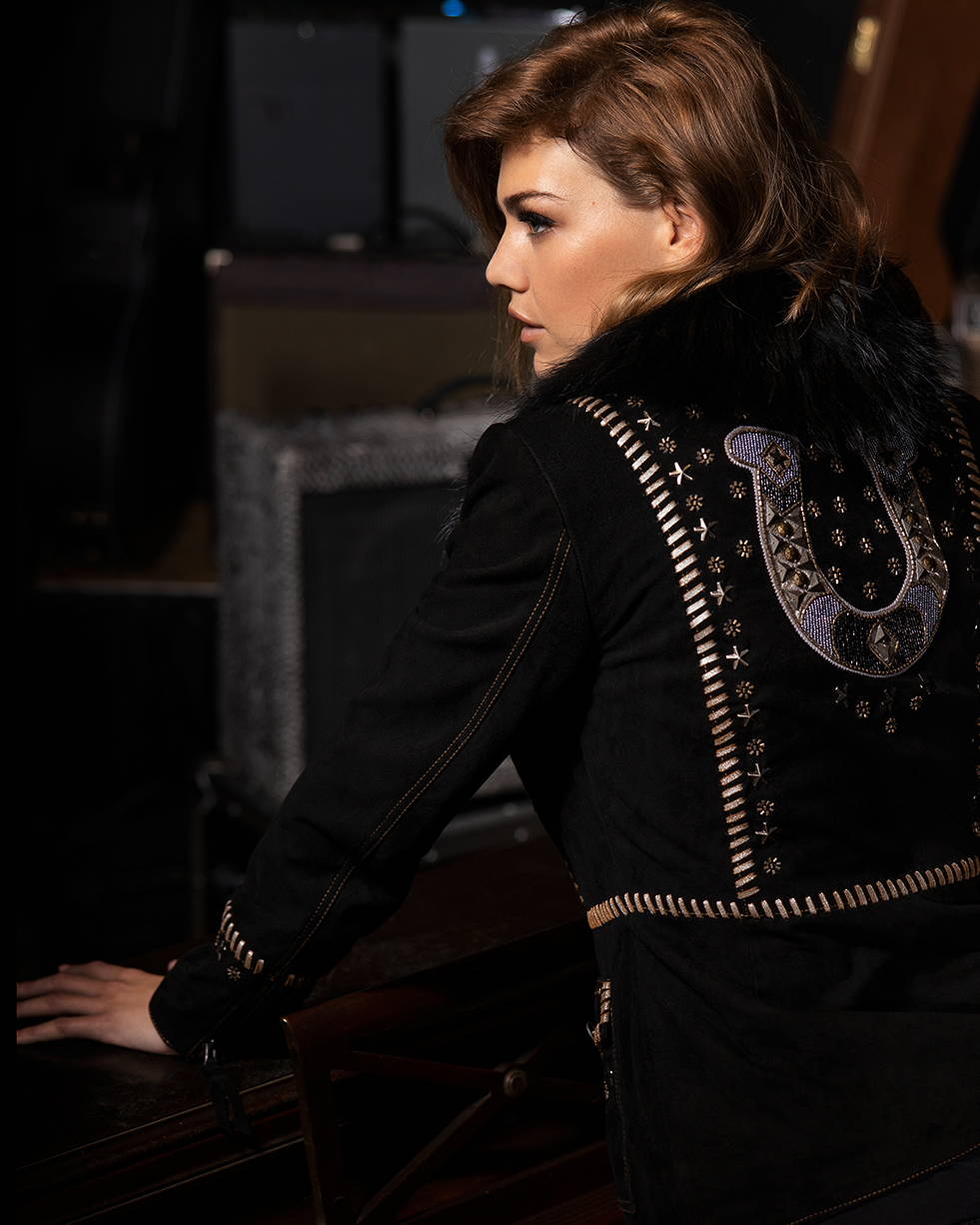 ---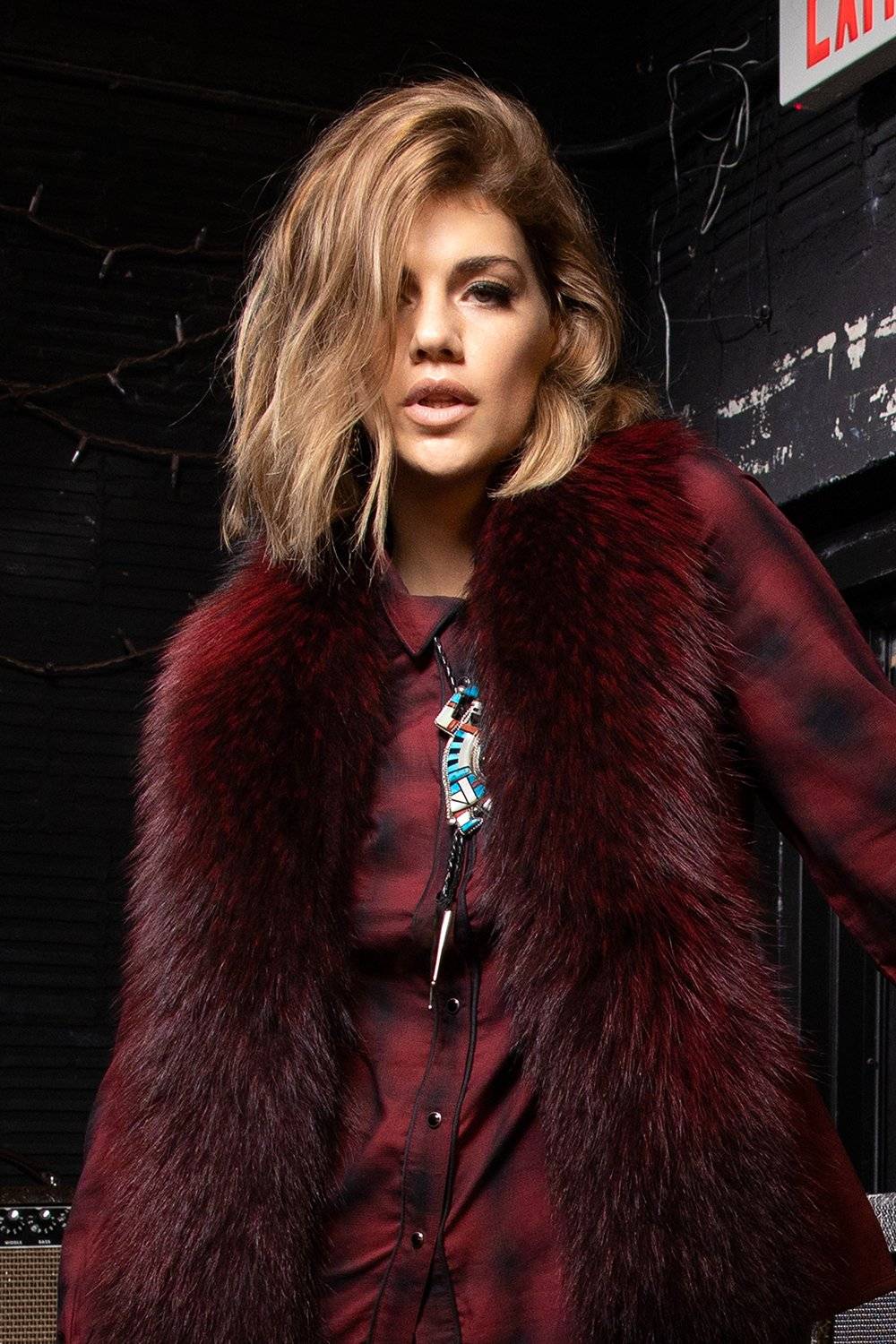 "I love the high-low look. The plaid is kind of down-to-earth and the fur is really luxurious, so it's an unexpected combination that works really well together. Lozzie rocked it with those Long Black Train Pants. The whole look was really, really cool."
---
"Oh, I love a red shoe! I always have. When I was a little girl I dreamed of having a pair of red shoes, I'd just drool over them and beg for a pair, and one year, after all the cotton was picked, Daddy drove to town and got me a pair. These boots bring that back for me."