As Luck Would Have It
We put a lot of our heart and our history into our 30th anniversary collections. From the nostalgic names of garments and colors to props that got personal, little snippets and symbols from our lives permeate the collections and catalogs.
The Lucky Gal Jacket is emblazoned with one of those symbols, and it has an extra special place in our hearts. As y'all know by now, horses and horse racing played a big role in our upbringing. In a lot of ways, although he'll be remembered for a lot of great things, horses and his ability to pick winners is Daddy Doug's legacy. So, horseshoes have a strong significance for us, and have for a long time. We've always believed they brought us luck, but now they bring us a little bit of Dad, too. That is, if displayed correctly.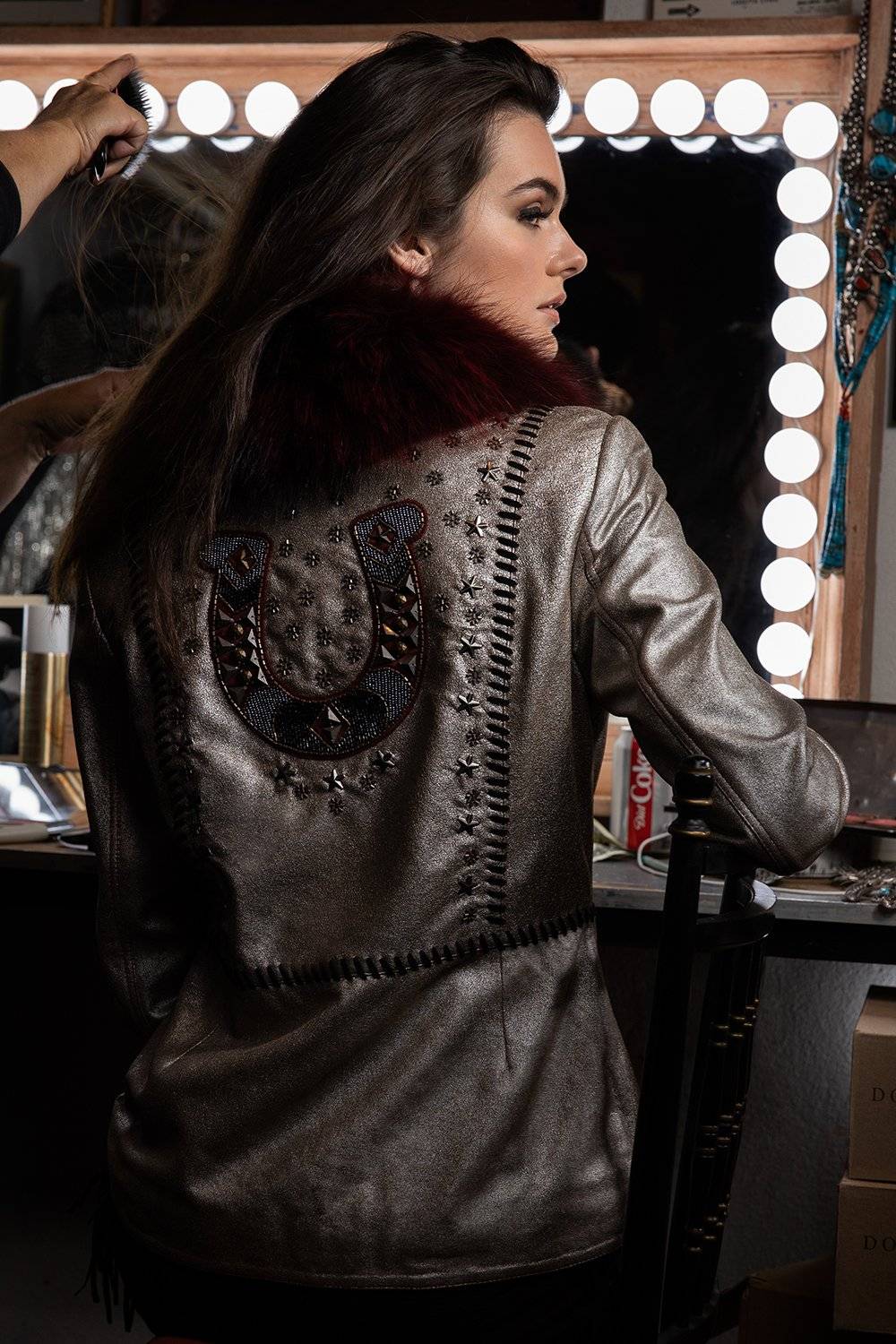 "Oh, that's a BIG thing in our family," Hedy laughed. "It has to be right-side-up to catch the luck! If it's the other way around, the luck falls out. It kills us, I mean, it crawls ALL OVER US to see one upside down! It's just not right. You're better off with no horseshoe than one that's upside down."
Speaking of Hedy, perhaps no one holds a horseshoe more near and dear to their heart than her. If you've spent much time with the middle McMullen sister, you've probably noticed the dazzling little horseshoe she sports on her ring finger.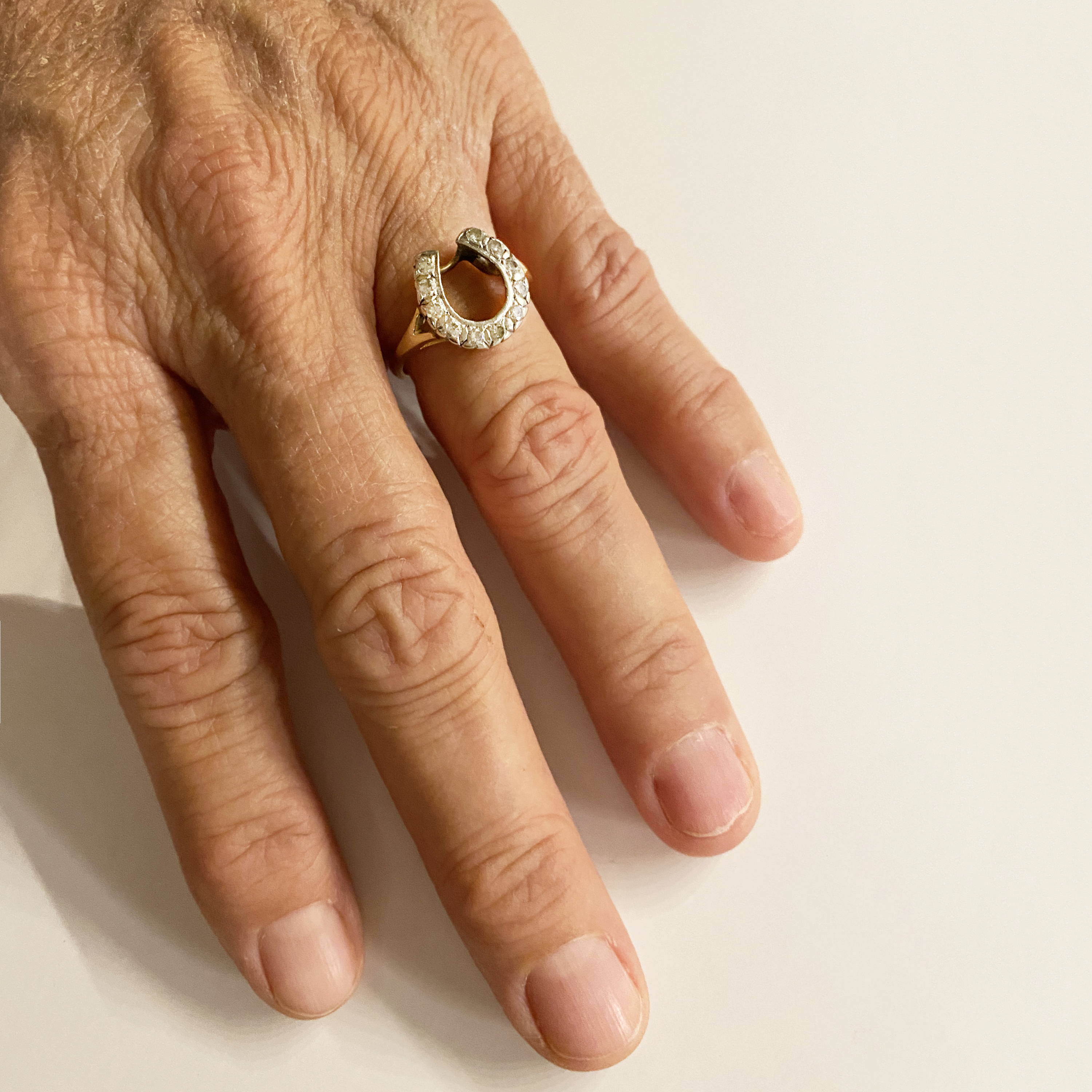 "My dad gave this ring to me when I was 16," Hedy said as she fiddled with it. "Of course, he always made me wear it the lucky way. Now I wear it just as much to honor Daddy as I do for luck. I never take it off; I'll wear it 'til the day I die, and then it comes off and goes to Presley and hopefully she'll wear it and cherish it as much as I have."