Scout Turns 30
Along with our three decades in business, we are celebrating the 30th anniversary of one of Double D Ranch's most iconic pieces of all time. 
While our story really begins with those original blanket coats we were hand-stitching on an airplane at the last minute, the Scout jacket feels like the main character. It's hard to explain, but it kind of solidified our identity in a way; it defined our aesthetic and defined Double D Ranch as a brand that strives to stand out. It's the jacket that made the world take notice. And so, it's had a recurring role over the years.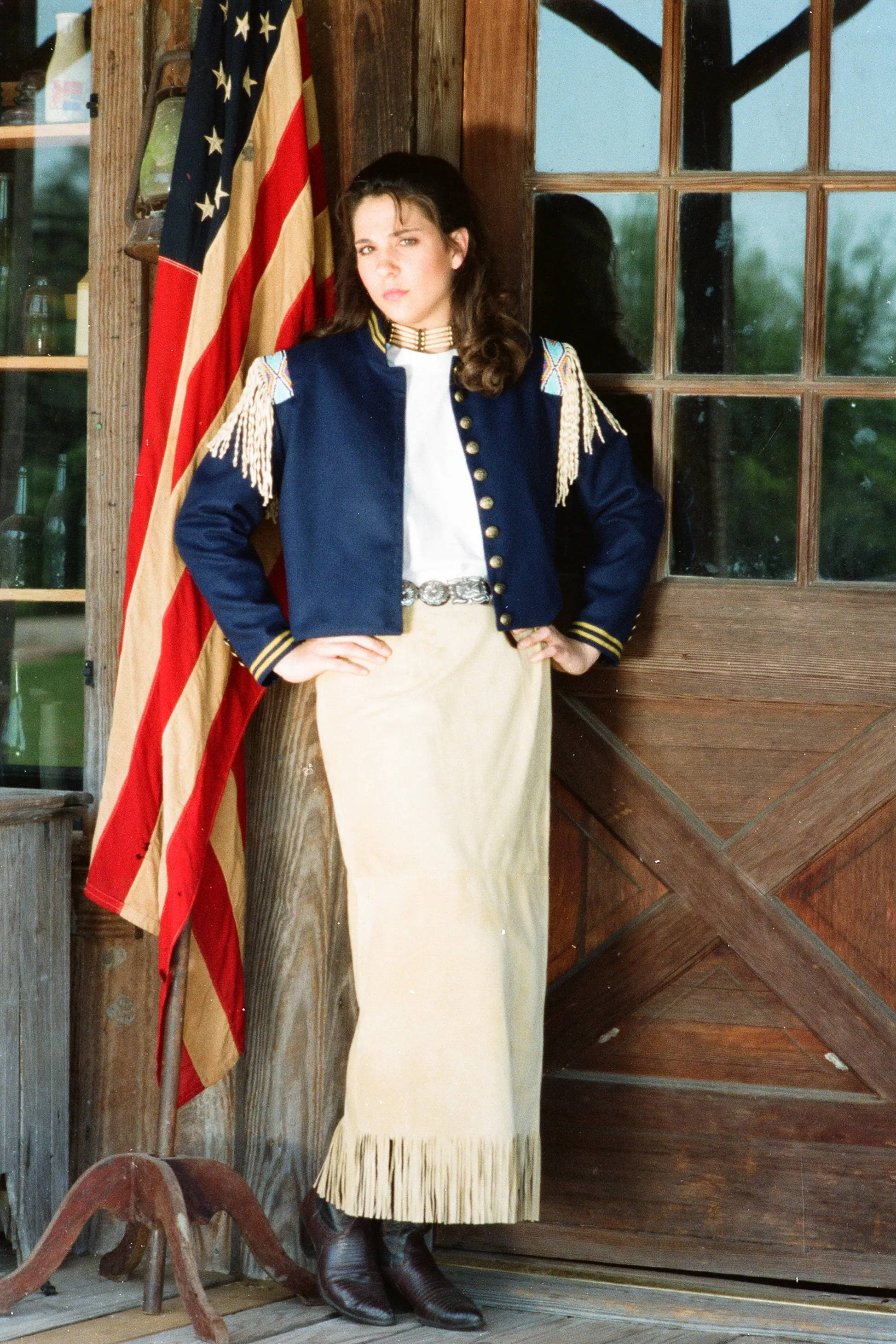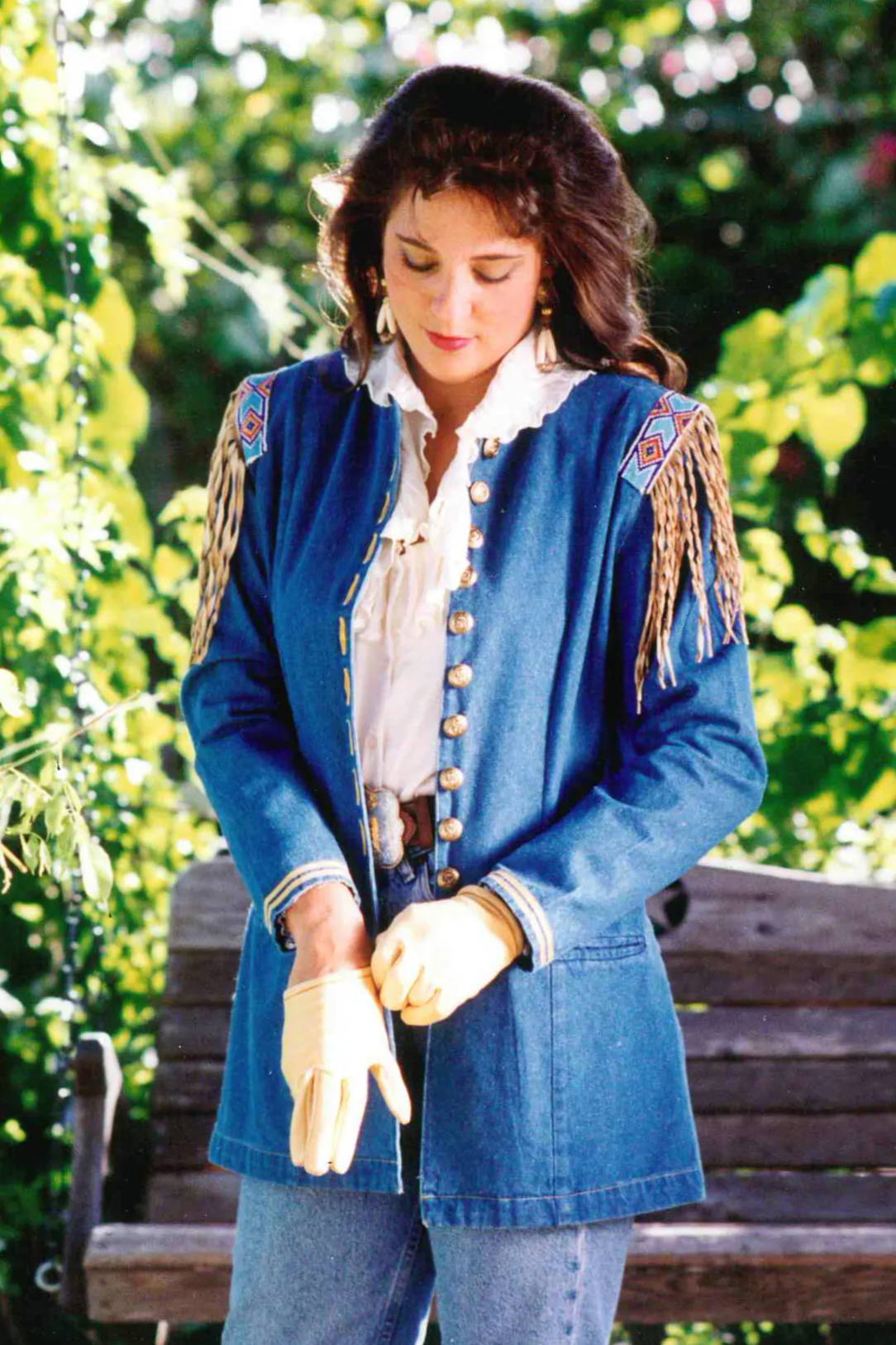 "We had no idea at the time there would be more than one," said Cheryl McMullen. "We didn't know we would be bringing it back, year after year. It was when we designed the versions that followed that we started naming them more specifically, like the Canadian Scout, and the Calamity Scout, and this year's Alamo Scout. But back then, it was just 'the Scout'."
Over the years, we've recreated it time and again. It's always stayed true to its military aesthetic. A structured cut -- sometimes cropped square to the waist, sometimes tapered to the hip. Sometimes a short stand-up collar, sometimes no collar at all. But the Scout Jacket has always maintained a full button placket and a soldier's shoulder with fringe, and some years, a beaded version of the military epaulet.
It's classic, it's a collector, and it's the leading lady of the DDR story. Cheers to you, Scout, and happy birthday!