Pony Up!
Fashion is taking a walk on the wild side. With cowgirl chic going mainstream, we are seeing an uptick of the animal aesthetic in everything from embellishments to accessories. While leopard is making a strong resurgence in patterns and prints, the exotic trend seems to be embracing the more authentic "hairy texture" of pony hide in an array of accessories, from belts to boots to bags. Of course, our Midnight Cowboy collection wouldn't be complete without a funky, feminine spin on Joe Buck's signature suitcase (in the form of both a valise and a shopper!), but we've also incorporated it in edgier, unexpected ways. The Midnight Cowboy collection brings the look to life in strong statement pieces, like a sassy mini skirt, bold button-downs, and a really kickass pair of pony print pants.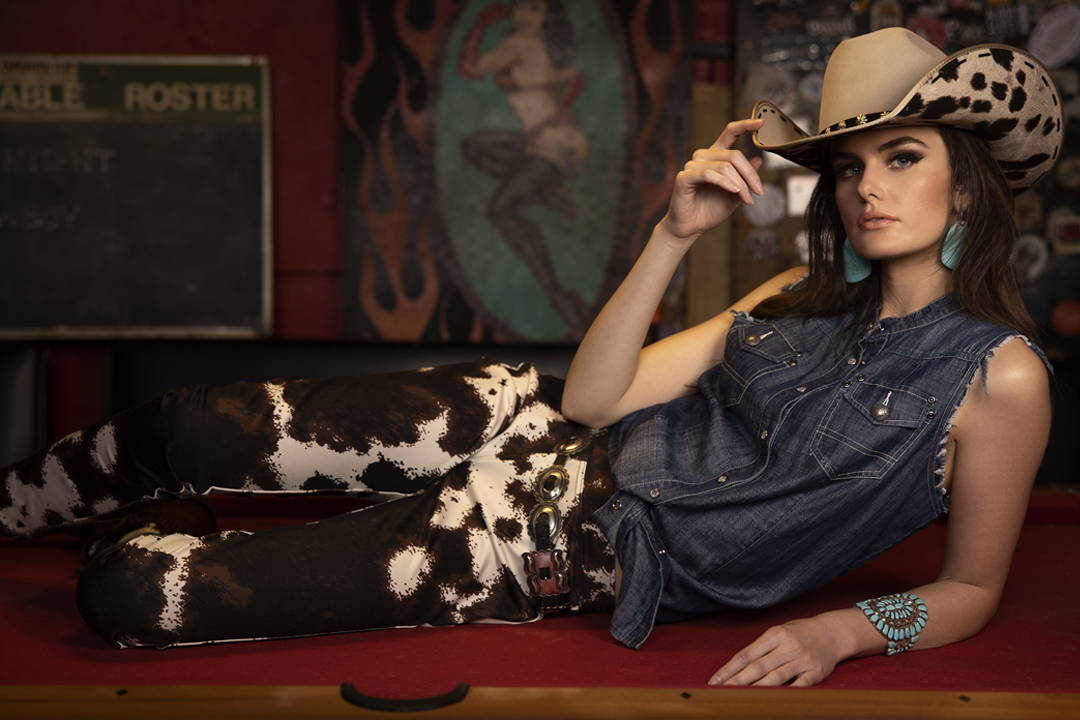 LOOKING UDDERLY FABULOUS
The Udderly Fabulous garments are definitely on the sassier side! The pattern is bold and the hair-on-hide is hard to ignore. Obviously, the Skirt is super sexy and absolutely perfect for a night out boot-scootin' or stealing the show at the rodeo! The Vest is a versatile outfit addition -- you can dress it up over a silky blouse or down over a denim workshirt, you can rock it all year round and any time of day. And, of course, the Jacket makes a statement all its own; you could throw it on over something as simple as a solid tank top and jeans and suddenly be the height of cowgirl chic!
STOCKYARDS STYLE
The Stockyard pieces are what we think of as "easy-to-wear animal print". For starters, it's lightweight, which is always lovely; being a print rather than a hide lends itself to a more casual vibe; and the silhouettes are designed to be wearable across all age groups and body types.
The Stockyards Dress is a flowy, flattering fit with an almost demure element to it, that's gorgeous with any boot or bootie, and can even be a tunic over leggings if it's chilly.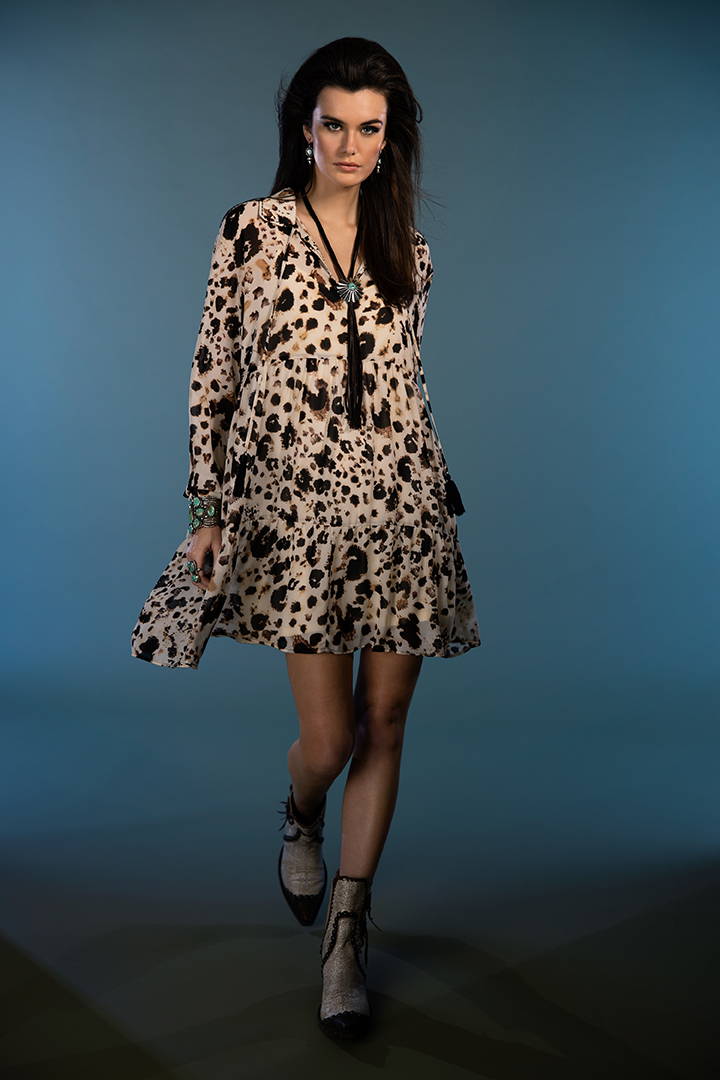 As for the Scarf, well it's simply a must-have; pony print acts as a neutral so you can pair it with pretty much anything, and guess what? You'll never outgrow it!
But perhaps our favorite of the whole Stockyard set? The Kimono! Not only is it a silhouette you wouldn't necessarily expect to see in pony print, but it's such an easy addition to perk up an outfit and best of all, it covers a multitude of sins!
BOOTS, BELTS, & BAGS
Not sure that "all over animal print" is really your thing? No worries, girl! You don't have to skip the trend completely -- just add pops of it here and there with your accessories! We already mentioned how much we love the scarf with pretty much anything, but the Midnight Cowboy Belt is a gorgeous accent to jeans, black skinnies, or even belting your favorite LBD. And the Forever Country Boots are a no-brainer for adding just a pop of pony to everything from sundresses to skinnies. Of course, if you prefer to wear your animal accent on your arm, you can evoke some envy with the one-of-a-kind, handmade Midnight Cowboy bags. (But you'd better hurry, we only made 12 of each style!)
So, whether you go all out or you can add just a little -- just have fun with it!
Time to pony up, gals!
---