Behind the Bags: The story of the Midnight Cowboy Shopper and Valise
BEHIND THE BAGS: THE STORY OF THE MIDNIGHT COWBOY SHOPPER AND VALISE
In the early scenes of Midnight Cowboy, you see an eager and ambitious Joe Buck swinging his pony hide suitcase as he's making up his mind to make his way in New York City. He's abandoning his apron and ditching the dirty dishes, cutting ties with the grimy in pursuit of the glamorous. It's symbolic, it's significant, and it certainly made an impact on us. When we decided to design a collection around the film, putting a Double D spin on that iconic piece was an absolute must.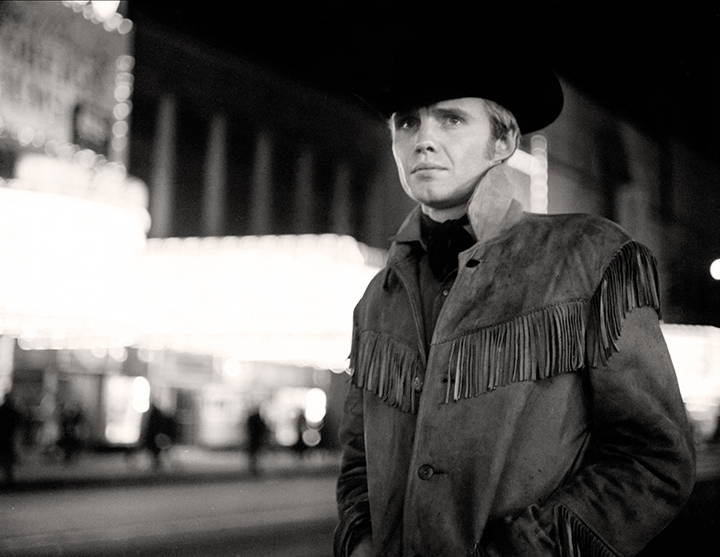 We had the vision, but being that bags are somewhat out of our wheelhouse, we were starting from scratch in a way, figuring out how and where and who was going to manufacture these little beauties. Naturally, Cheryl – who is perpetually collecting inspiration and information (one day, we should write about her "box" that comes out at every planning meeting…) – recalled stumbling upon an artisan who might be just right for the task.
"I was just researching and I came across them," Cheryl said. "I don't even remember what I was digging for at the time. I had them in my back pocket for about a year or so before I found a project for them."
And by "them", we mean the very talented craftsmen who hand-make gorgeous bags and satchels out of a little town in northern Italy.
"They're a small operation out of a town called Lugo, Italy," said Hedy Carter, DDR's queen of production. "Cheryl found them, and I contacted them, and they were immediately totally on board."
So, as collaborations go, we volleyed visions back and forth, and we landed on a valise and a shopper tote. And then the really cool aspects of the bag started to come to life.
In addition to being beautiful, the bags have a story. (You know we love things with a story!) They are entirely repurposed.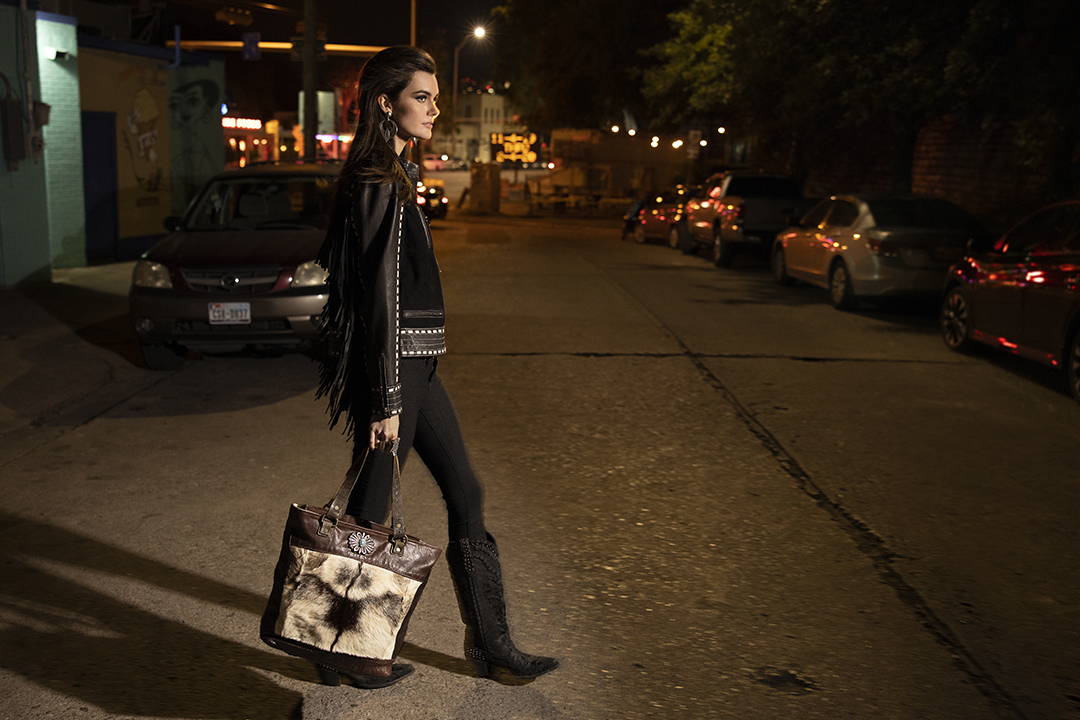 The leather components of the bags are repurposed "scraps" of vintage Italian military jackets – how cool is that? – and the hardware comes from old halters and bridles. While we don't know as much about the origin of the cowhide, we do know that it is genuine hair-on-hide, and by nature, the pattern of the hide will vary from bag to bag.
That's perhaps the coolest part about these bags: no two are alike, so they're quite literally, one-of-a-kind! And they're exclusive – we only made 12 of each style, so if you're lucky enough to score one before they're gone, you're among an elite two dozen people in the WORLD that own a Double D Ranch's 30th Anniversary Midnight Cowboy Bag.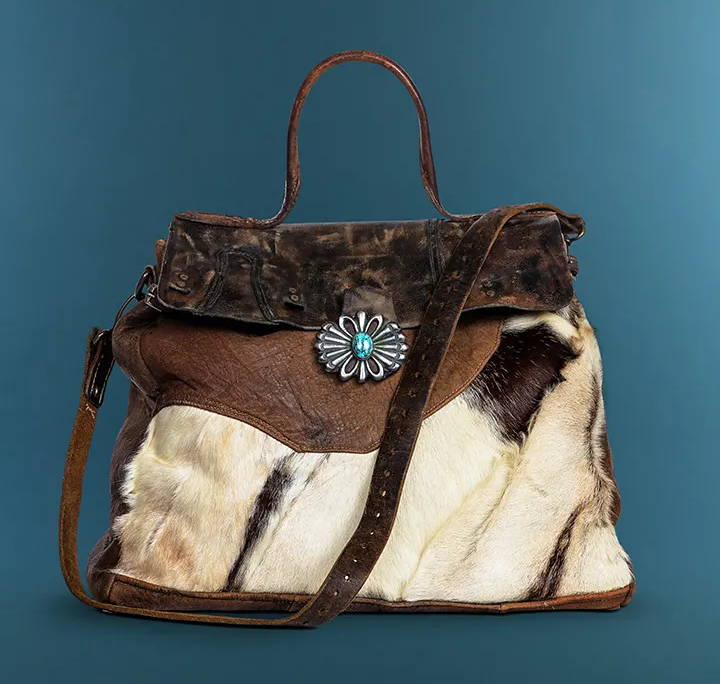 So, whatever style you choose, we hope it reminds you that you have something special -- that you ARE something special -- and that you carry it with the confidence that you can conquer the world.
---