Party Planning with Peaches
PARTY PLANNING WITH PEACHES
Hey, Wolf Pack! I'm Halley Sanford, I've been writing for Double D Ranch for a little over two years now; I have been introduced to some of you via the Facebook live launch of Baron's Ball, and by proxy, y'all have heard tale of my fun-loving small town social butterfly of a mother, Peaches Homen. If you know her, you probably love her, and if you don't know her, I hope by the end of this article, you feel like you do. I normally write from the perspective of the McMullen sisters, but for this piece, I'm getting to write first-person about a comical conversation I had with my mom about her tips for throwing a holiday party.
What you need to know about Peaches: She's a "yes" girl. She embraces every experience life throws at her; she never says no to a party or a trip or an opportunity to get in over her head in some charity event. She throws a great party, and is usually the life of it even when she isn't the host.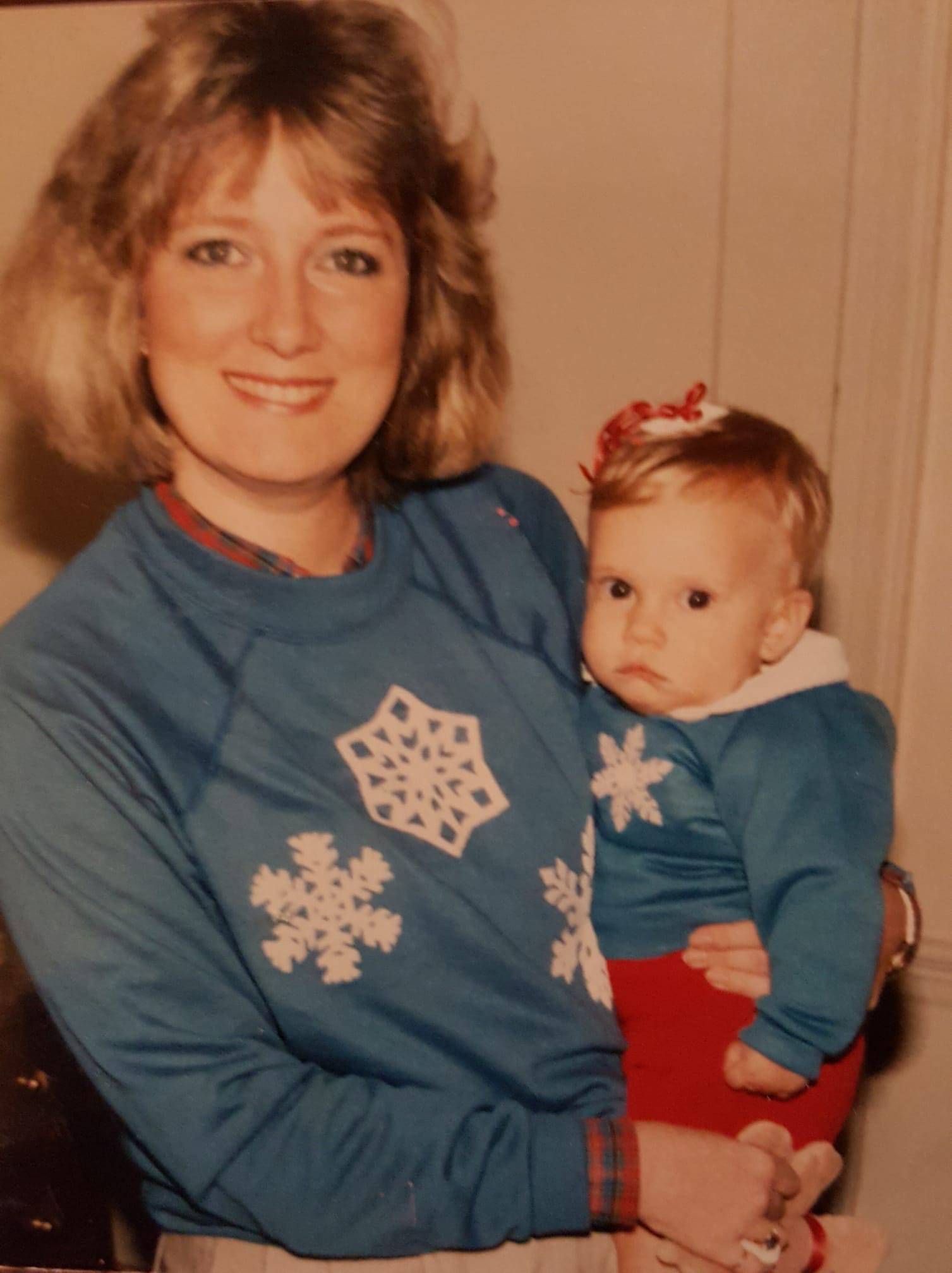 [Side note: I was so excited to feature her in Double Dose and talk about her tips to throw a holiday party; I thought she'd be all about it. This is how that exchange went.
"Mom, can I interview about holiday parties?"
"I guess. You mean Christmas? My holiday party is Halloween – why didn't you interview me about Drink Up Witches?!"
(My bad. Maybe next year, Peach.)]
Turns out she does have some advice for hosting Christmas parties. Like, a whole, whole lot of it. I've attempted to reign in her attention deficit and organize it in a way that's concise and cohesive, but still maintains a little bit of the personality that is so uniquely Peaches.
So, here we go.
---
Seasonal Sips
This seems like a logical place to start, considering cocktails are the base of a cocktail party.
Favorite Christmas cocktail: "Vodka? Vodka is my favorite part of any party," she said, met with laughter. "Oh! My new thing now is that I love to muddle berries, that's festive. In vodka or champagne. That's another one – I add champagne to pretty much anything and call it 'Christmas Cheer'. And sugar-rimmed glasses, that's festive."
Melanie Britten Photography
Stemware matters: "I got this from Grandma Homen, it has to be in a pretty glass. I. Will. Not. Drink. From. Plastic."
Have a little pun with it: "Have you ever heard of a Ranchwater? It's tequila, Topo Chico, and lime. It's not really Christmas-y, but it's Double D-ish… A Double D Ranchwater!" Clever, Peach, clever.
Simplify with a self-serve bar: Set up a station with spirits and mixers, pre-cut garnishes, salt, sugar, and Tajin for rimming glasses, and – of course – berries for muddling! If you're going to set out wine, have an easy-to-use wine opener. "My favorite is the Rabbit. It's actually the only one I can use."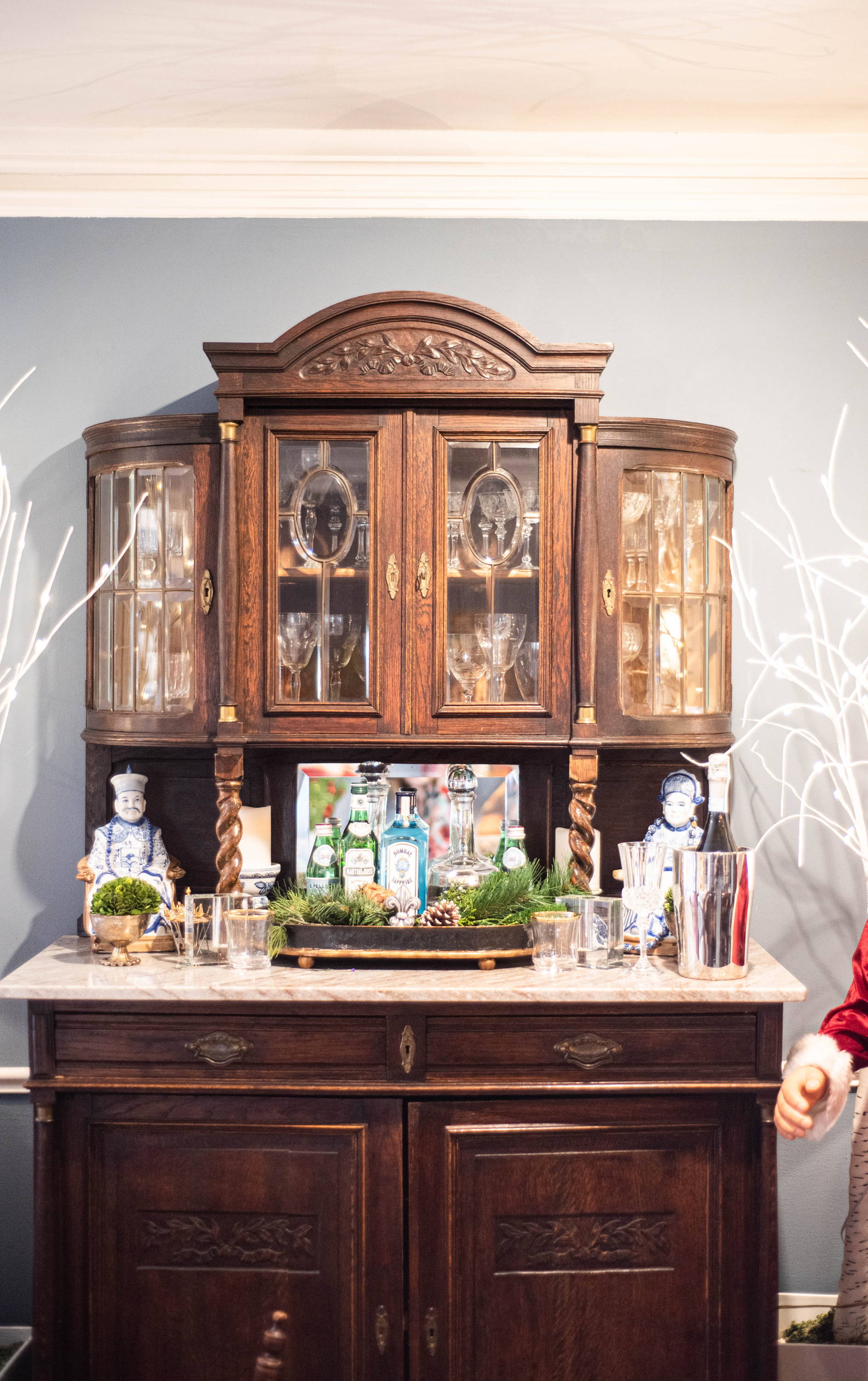 Melanie Britten Photography
Remember your non-drinkers: Generally, people on the wagon will bring their own substitutes or mocktails, but it's polite to provide a non-alcoholic option. Peaches suggests, "Have a spiced tea or an infused water in a nice decanter."
Christmas classic: Eggnog is a divisive drink – people either love it or they hate it – but according to Peaches, you should still offer it up in a pretty, old-fashioned punch bowl. I got a delicious homemade recipe from her lifelong friend and fellow hostess extraordinaire, Virginia Johnson.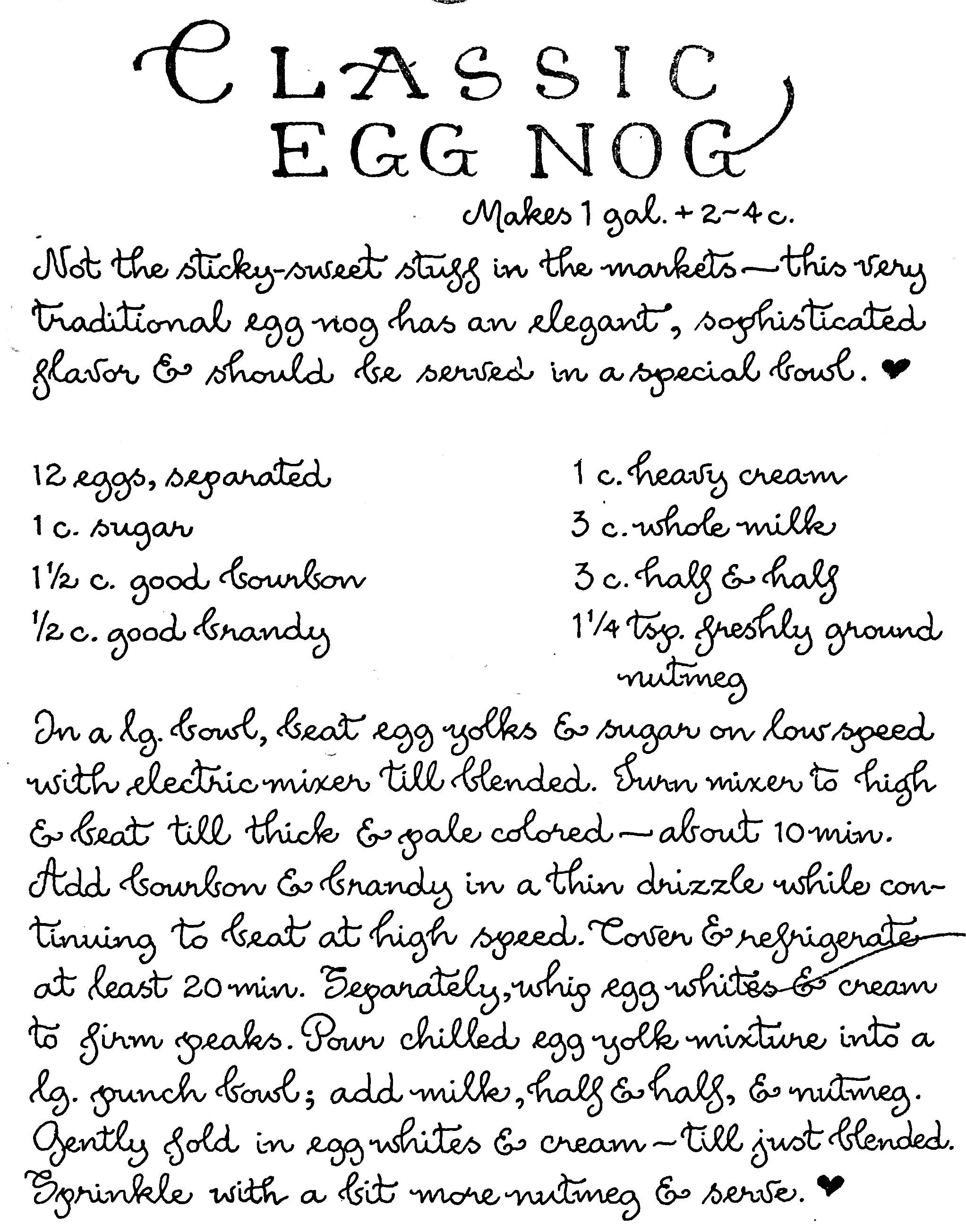 ---
Feed Your Friends
If you're getting your guests liquored up, it's definitely wise to put a little something in their bellies.
Easy eats: "Oh, you know how I love a charcuterie! Ever since Mac taught me how to make a fabulous one, I've had one at every party I throw. You've got to have one of those. Bowls of nuts, small bites and finger foods, and a fruit tray. Things that are easy for people to grab and graze on." ("Mac" is Debbie McFarland Crabb, another lifelong friend of hers and owner of Grace Cafe Catering in Dallas. She's also the other gal pictured with a snow martini.)
Sweet treats: "You have to have a sweets table at the holidays!"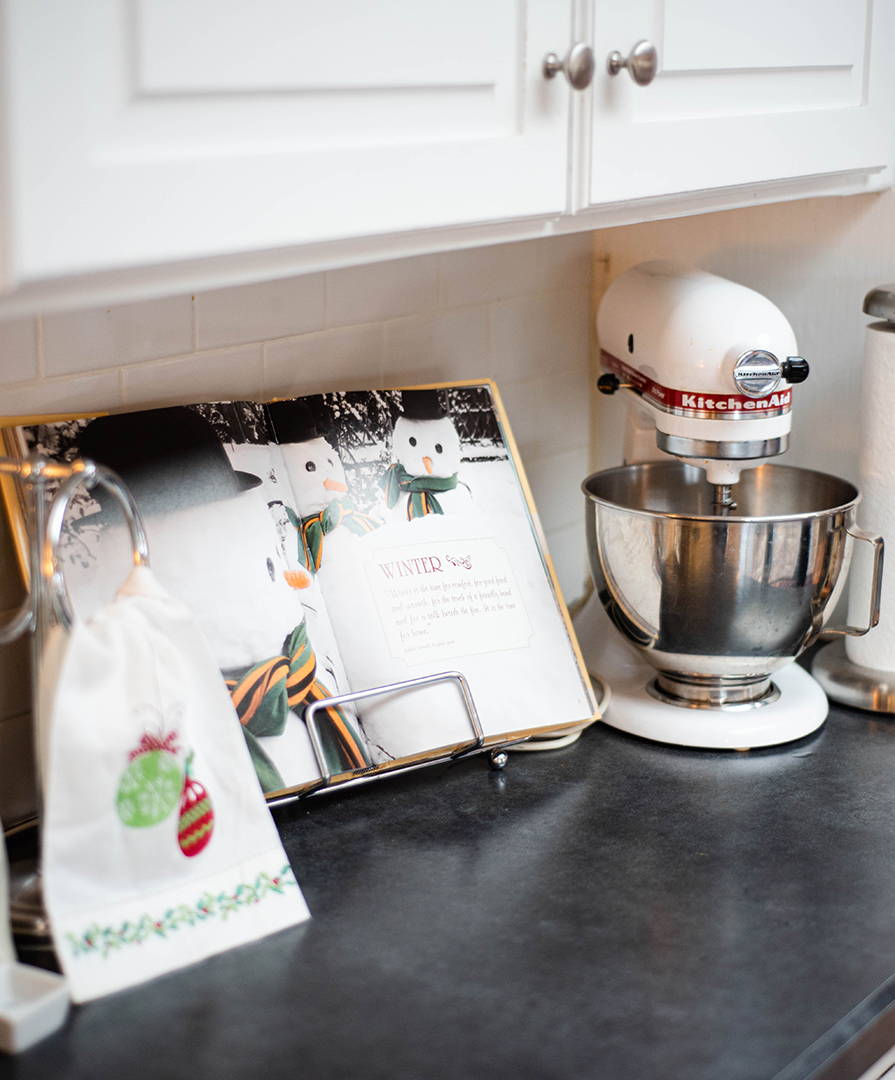 Melanie Britten Photography
Save some space: If you're southern, you know most of your guests will not show up empty-handed to a party you're hosting at your home. "My friends will usually bring a homemade appetizer or dessert, so I always arrange the table in a way to include those. No one wants to show up with a dish that gets set aside."
Lovely labels: Nobody likes to play snack roulette. "I incorporate decorative labels into the tablescape, people need to know what they're eating."
---
Make Merry with Music
Few things get people in the holiday spirit quite like Christmas music.
Prepare a playlist: Pro Tip: Make it a mix of the classics and contemporary. "I love Mariah Carey and the Pentatonix, but Santa Baby must be by Eartha Kits, nobody does it better. Bing Crosby, Frank Sinatra. If I've had enough 'Christmas Cheer', I will lip sync along!" (Peaches is notoriously tone-deaf, and thankfully, she's aware of that.)
Encourage entertainers: "I love having a piano for people to play. Those are some of my favorite memories, when your uncles or cousins perform at parties." Obviously, a piano is not feasible for everyone, but if you have talented friends and family, invite them to engage in the entertainment. (Provide karaoke at your own risk.)
Singing Santa: Ok, this one is probably unique to us, but we have a 4' singing, dancing Santa. "He's always a real holiday hit, for children and adults alike! Dogs, not so much."
---
Light It Up
When it comes to her holiday décor, Peaches is all about the illumination. "Dim the overheads and use twinkles and glows."
Twinkle the trees: "I only do classic white lights on my Christmas tree. To each their own, but I can't handle multi-colored or blinking. None of that blue-ish LED either. And now I have the lighted birch trees I decorate with, too." (Those came from my wedding last year.)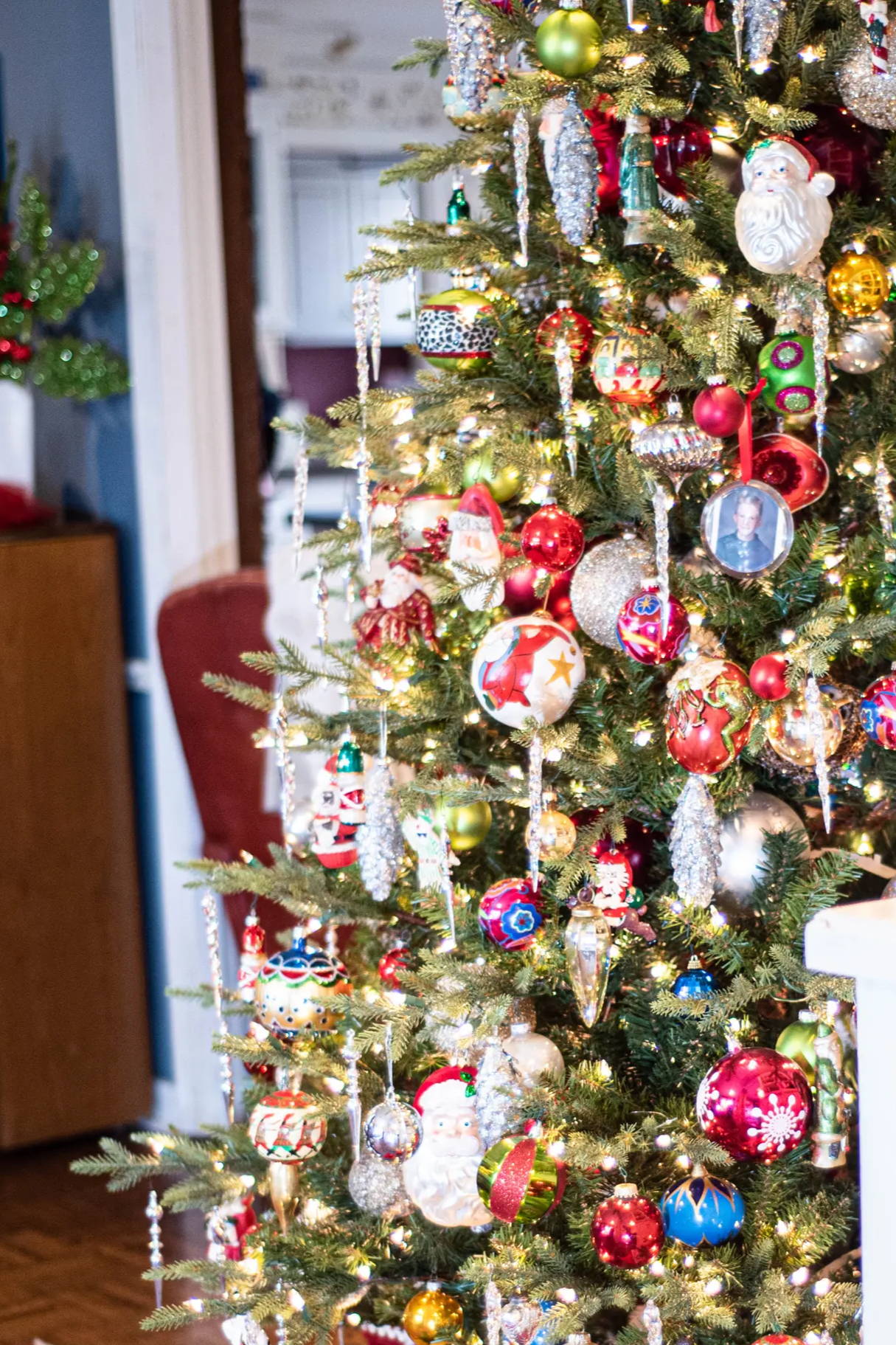 Melanie Britten Photography
BAR lights: "I put the lighted B-A-R letters from your wedding above the bar-moire* so people will know where the bar is," she said, with sarcastic laughter. "As if they'd never locate it otherwise in my 'gigantic' house, like it's not the very first thing you see when you walk in the door."
Create ambiance with candles: "Of course, I always have candles," she said, and then nonchalantly added, "but only fake ones, since I burned our house down that one time." (She did, in fact, burn our house down by way of a Christmas candle in 1997. Word to the wise: Don't put a naked candle in a greenery arrangement.)
Fight fire with fire: Despite her otherwise opposition to open flame in her home, Peaches always has a fire going if the temperature drops below about 50 degrees. "I love a fire. ONLY in the fireplace," she laughed. "Even if we're not in that room, it creates a sense of warmth and homey-ness."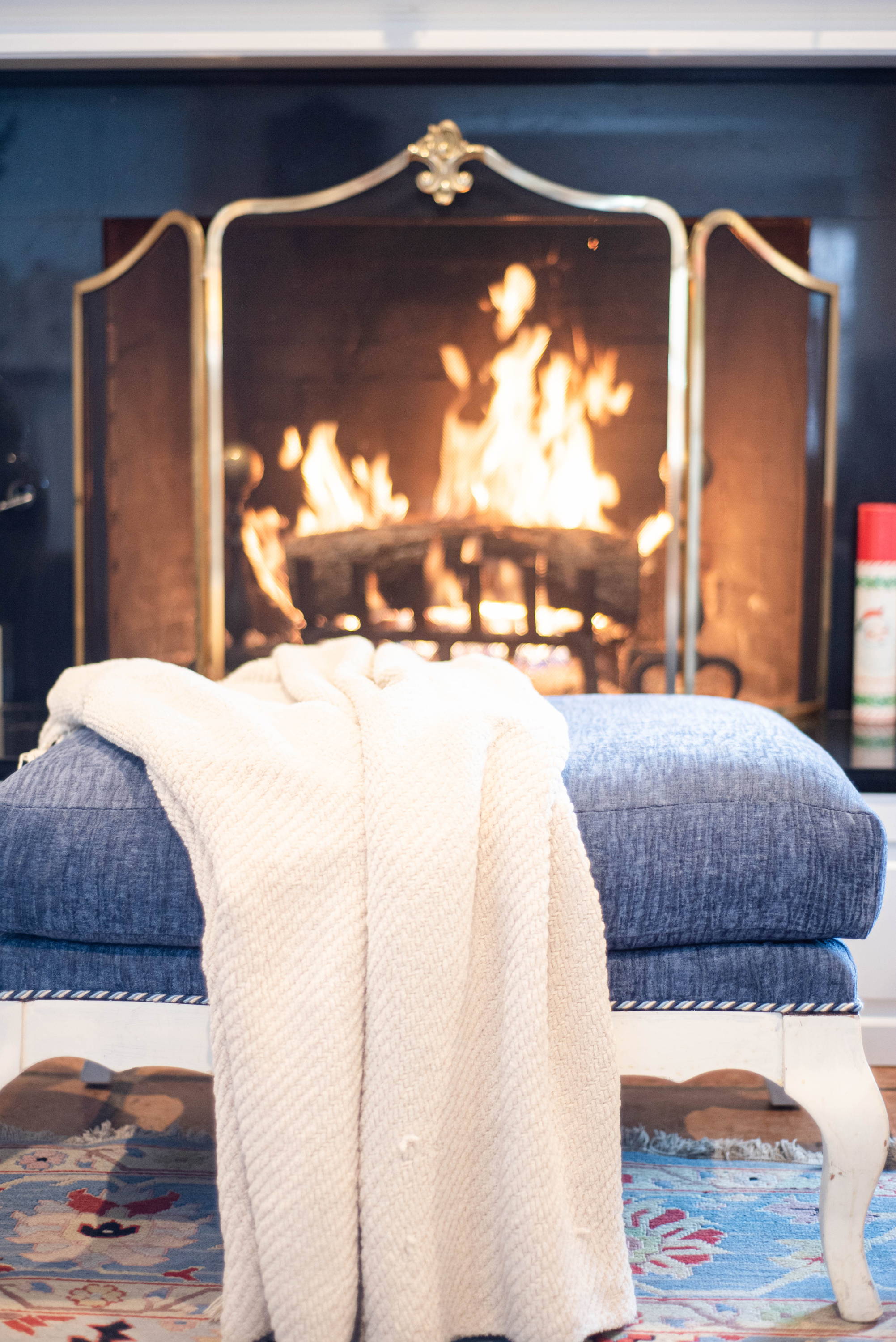 Melanie Britten Photography
---
Festive Fragrances
They say sense of smell is most strongly tied to memory, so if you want to make your holiday party memorable, make it fragrant.
Simmer a scent: "You can make your whole house smell like Christmas if you put some cinnamon sticks, cloves, and nutmeg on the stove on simmer."
Pinch of pine: "Almost all of my arrangements are fake, and so is my tree, but if you stick some pieces of real greenery in them, then it smells like the real deal."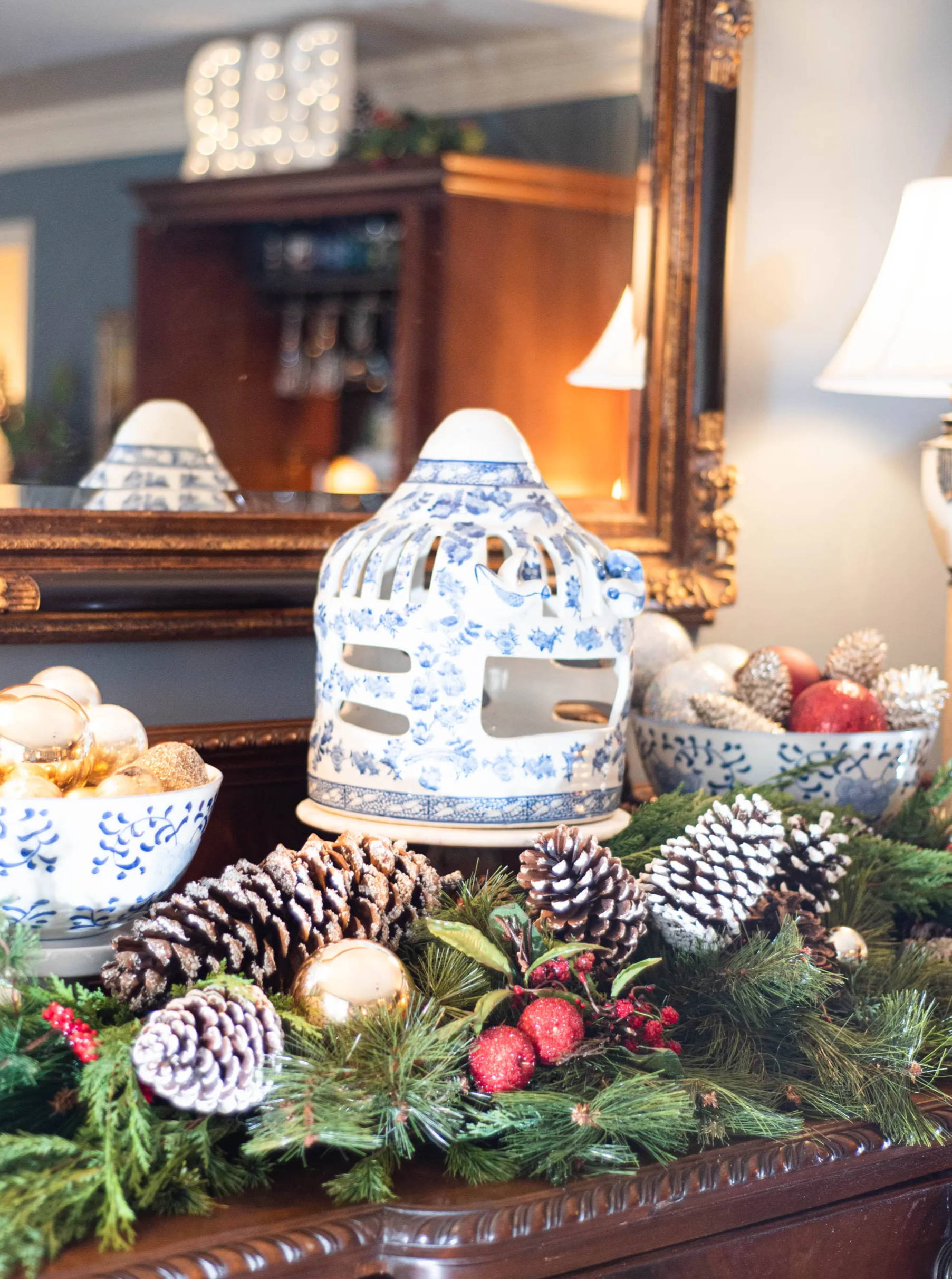 Melanie Britten Photography
Citrus spray: "I don't know if everyone has this nostalgia, but I used to get an orange in the toe of my stocking every year as a child, so I equate the scent of oranges with Christmas. I know my kids won't eat the oranges so I just give them Citrus Magic in their stockings. " (Spray is Citrus Magic.)
---
Peaches' Personal Touches
My mom has a few little holiday habits that I feel are uniquely hers, for better or for worse.
*The Bar-moire: Peaches has a gift for maximizing space and repurposing furniture. One of my favorite innovations is that she turned an armoire into a glamorous bar set-up, complete with a mirrored back, racks for hanging wine and martini glasses, and "doors you can shut when the Baptists come over". Brilliant.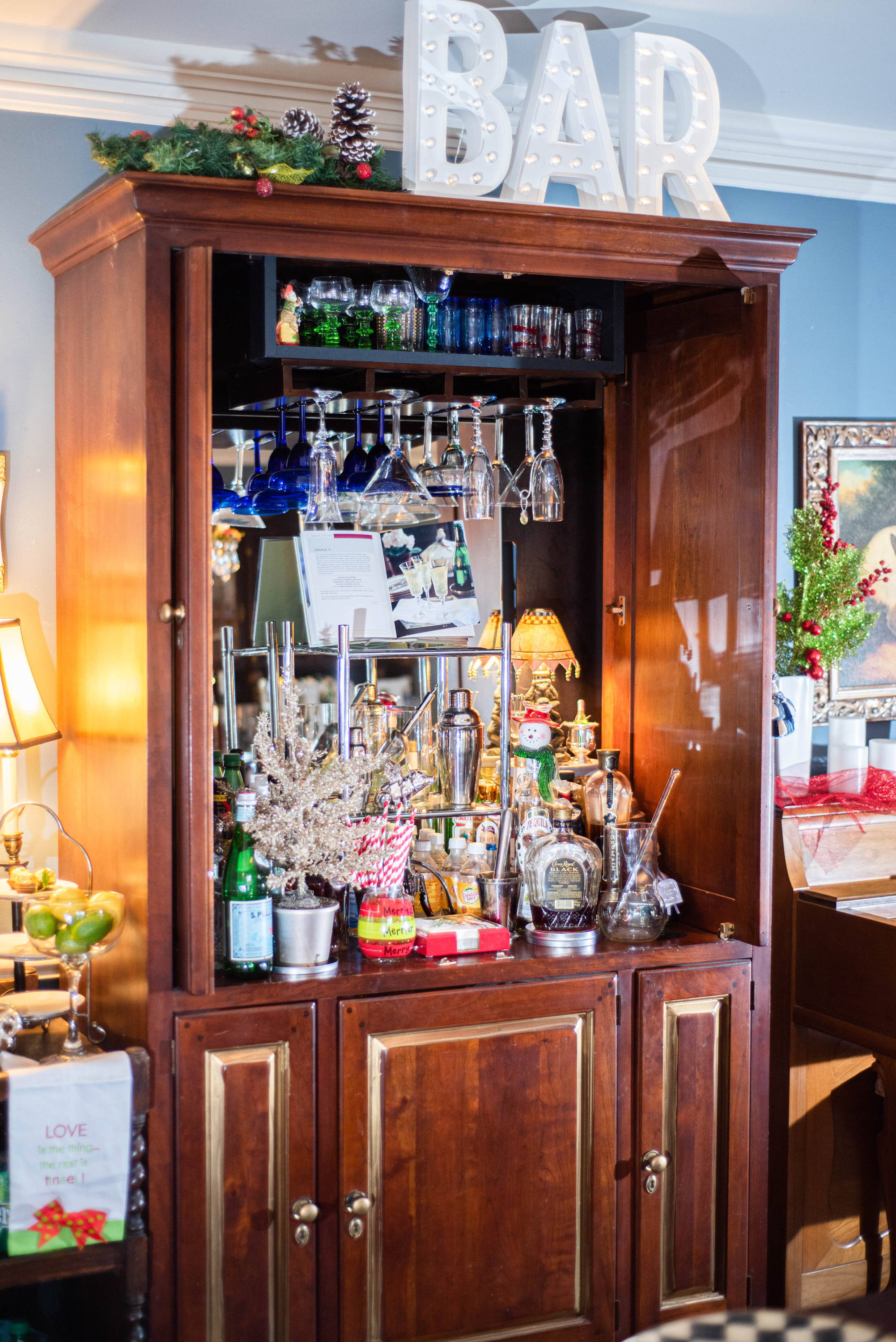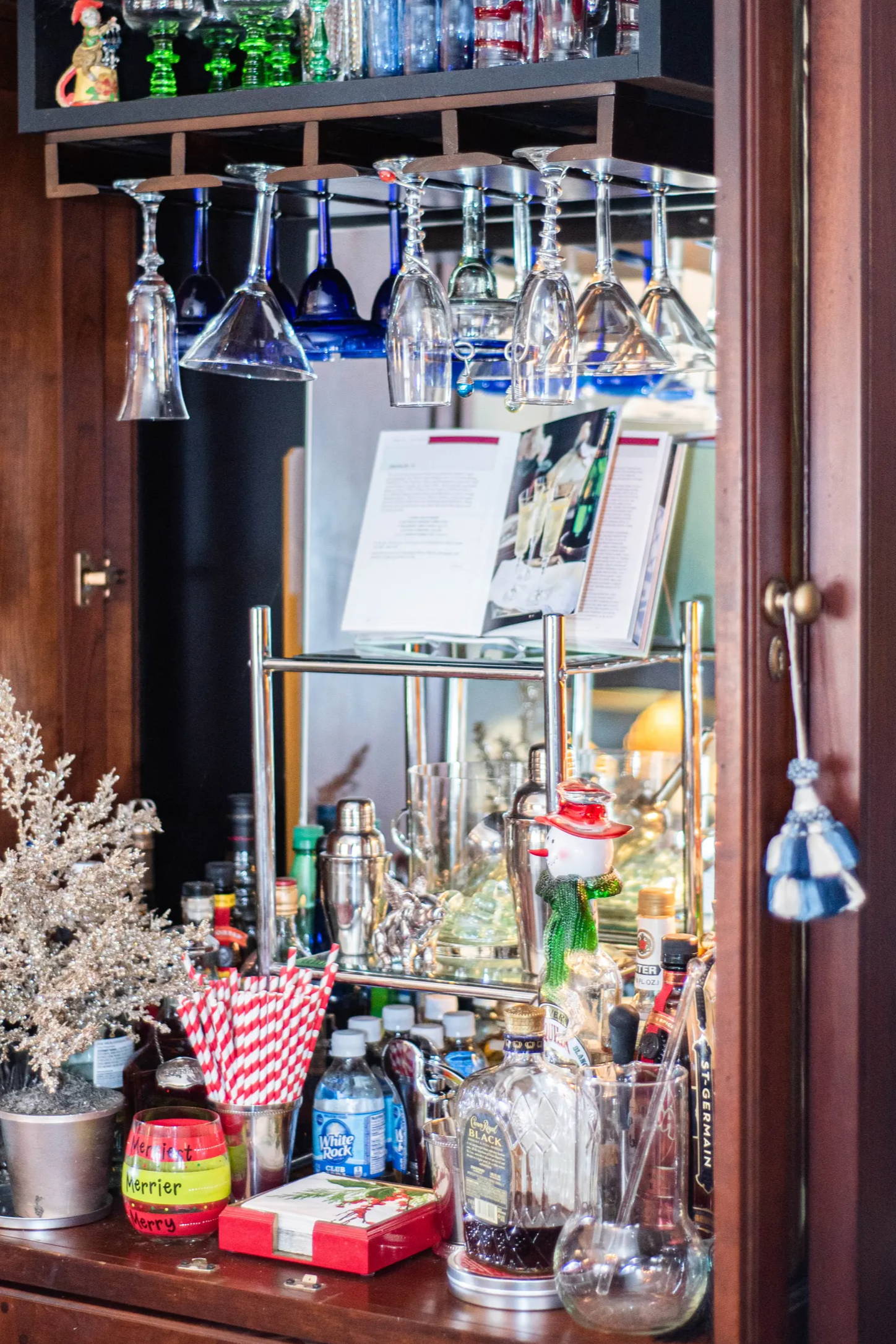 Melanie Britten Photography
Must have mistletoe: "Some people never notice it, but some people take cute couples pictures under it. I still kiss your dad under it every year." (Awwwe! They've been married 40 years.)
Faux presents: Our family stopped adult-to-adult gifting about a decade ago (we still buy for the little ones), and honestly, it's made our holidays so much happier. But that doesn't bode well for the aesthetic. "Oh, yeah, every box under my tree is empty. Beautifully wrapped, though! It's the best because I can choose the shapes and sizes, and then I put them up in the attic and bring them back down year after year, and boom – the day my tree goes up, it's already full of presents. Really makes it look like I've got my s—t together!"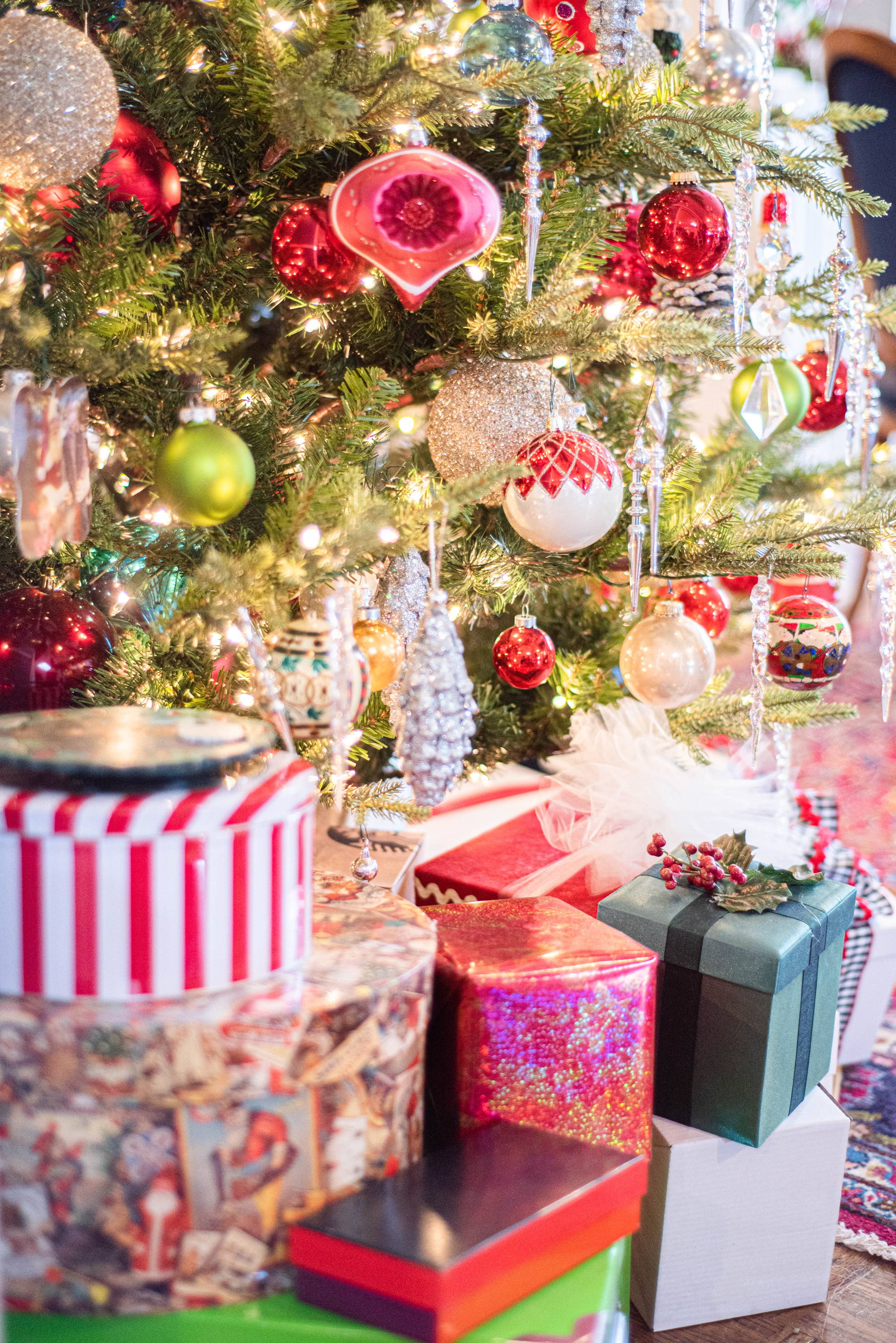 Melanie Britten Photography
Laugh at yourself (and your relatives): This is both my most and least favorite of Peaches' holiday traditions. Every December, she digs up and displays photos of Christmases past. "I have my entertainment of old embarrassing Christmas pictures. I can't even stand it, they make me laugh so hard." (This is super fun when bringing a new boyfriend home for the holidays, by the way.)
---
If you're still with me and powered through all of that "advice", I hope you take heed of these parting words from Peaches:
"I'm all about the décor, but it's really all about the music and the food and the drinks. Just being homey and inviting – the warmth and the lighting and the smells. Get all your senses in there. But when your guests arrive, don't stress about it being perfect. Just make memories."