Mr. Midnight Cowboy
We drew a great deal of inspiration for this collection from the charismatic and colorful character and costumes of Joe Buck; his pony hide suitcase, his signature fringed jacket, and his cocked-back city slicker cowboy hat. And by some fortuitous relationships we've formed over the years, we were fortunate to spend some time with the genius behind Joe Buck, the Midnight Cowboy himself: Jon Voight. The Academy Award-winning actor was charmingly candid about how the character came to be, and the influence his first major motion picture has had on his life and career.
Photograph by Mitchell Franz for Double D Ranch // All Rights Reserved.

DDR: Walk me through from the beginning. How did Midnight Cowboy first come onto your radar?
JV: I was doing some work in a regional theatre in Washington, D.C. at the time, and a fellow gave me the book and encouraged me to read it and said, 'You should play this role'. Now, how he took my look and my personality at that time, and translated it into the character of Joe Buck, I don't know.
DDR: And at what point did you begin to see yourself in the character?
JV: As I got through [the book], I thought it was a marvelous portrait of these two characters and that there was something classic about the piece. I thought I understood it very well, how to make it work; how to make that character who was the center very touching and very entertaining.
DDR: At the time, you had had some success in off-Broadway productions and some Indie films, but not a lot of visibility yet in Hollywood. What was it like seeking the lead in your first major motion picture?
JV: I pursued the role for quite a while, I believe for more than a year and a half, trying to see if they were going to make the movie, and who was going to make it, and things like that. Many fortuitous events and relationships happened during that time, and I see there was some destiny involved; that I was meant to play that part.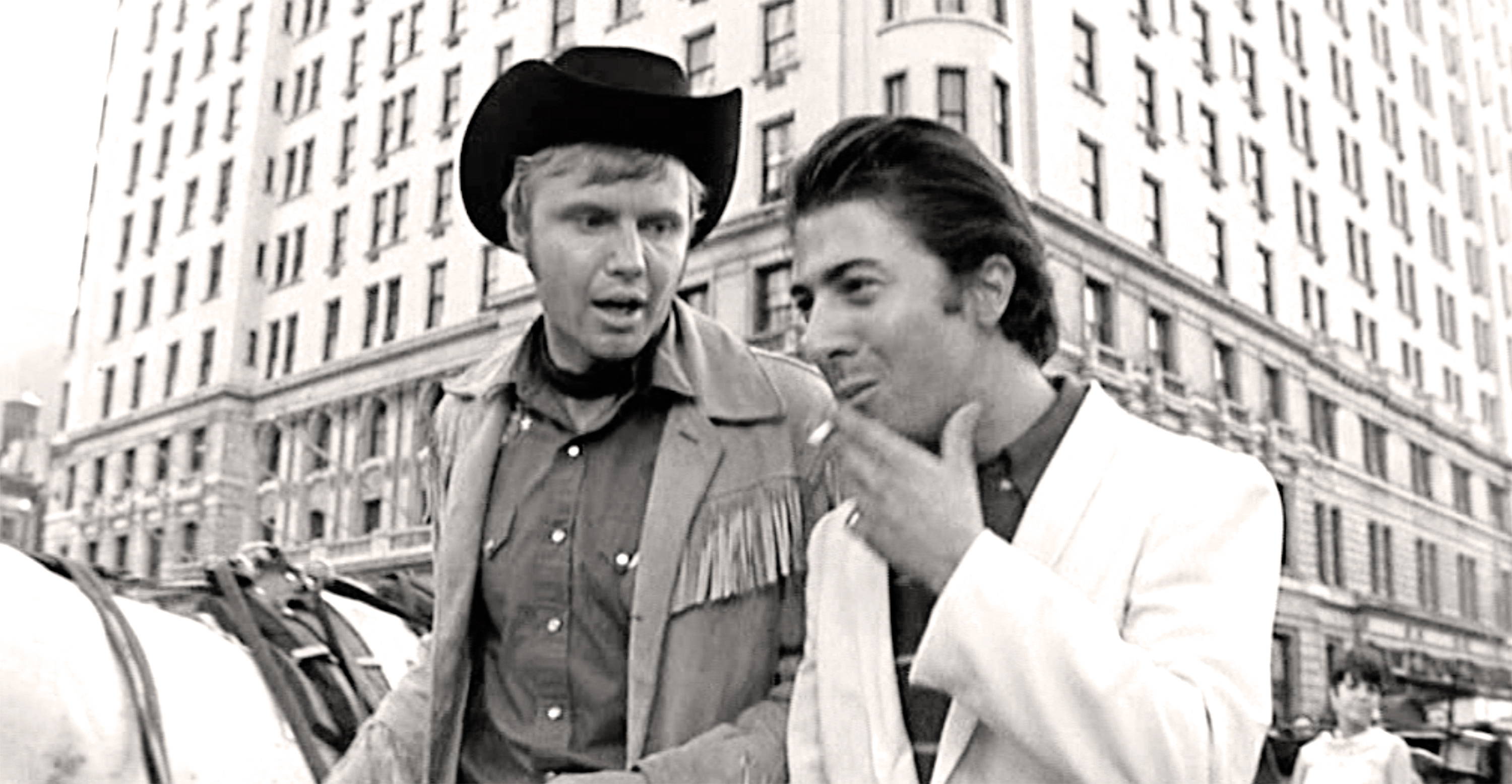 Licensed Historical Image via Alamy
DDR: Over the years, Midnight Cowboy has meant many different things to many different people. As the central character and someone so close to the film, what meaning does it hold for you?
JV: Midnight Cowboy was groundbreaking in many different areas, and very startling for people, especially at that time. To me, it was a very powerful story of people who are on the edge of society who don't have the skills to compete, to be part of the center of society. And yet, this examination would change the way we looked at them. It made them 'us'. And in Midnight Cowboy, we go on their adventure with them; we care for them, and we want them to have success. We began to empathize with people in that part of society from the time we watched this film, and that was its meaning to me."
DDR: Legend has it that upon conclusion of filming, you had a heart-to-heart with director John Schlesinger, and told him something that now seems like profound foreshadowing. What did you say to him, and in hindsight, do you feel the sentiment holds true?
JV: I had just come in from shooting the final scenes – me running down the road in Midland, Texas in 100-degree heat – and I walked around the back of this van where there was some shade. And behind this van was John [Schlesinger], red as a beet and sweating. He was in the throws of this fit of artistic anxiety, asking me, "What have we done?!" So, I grabbed him by the shoulders and I said the most outlandish thing I could say in order to calm him down, which was, "We will live the rest of our artistic lives in the shadow of this great masterpiece." And I've made many films since then, and lots of good work since then, and I've appreciated the people I've worked with, but I think there is truth in what I said. Midnight Cowboy is so powerful and pure in its artistic strivings and achievements that not much could ever supplant it or its mark on our careers.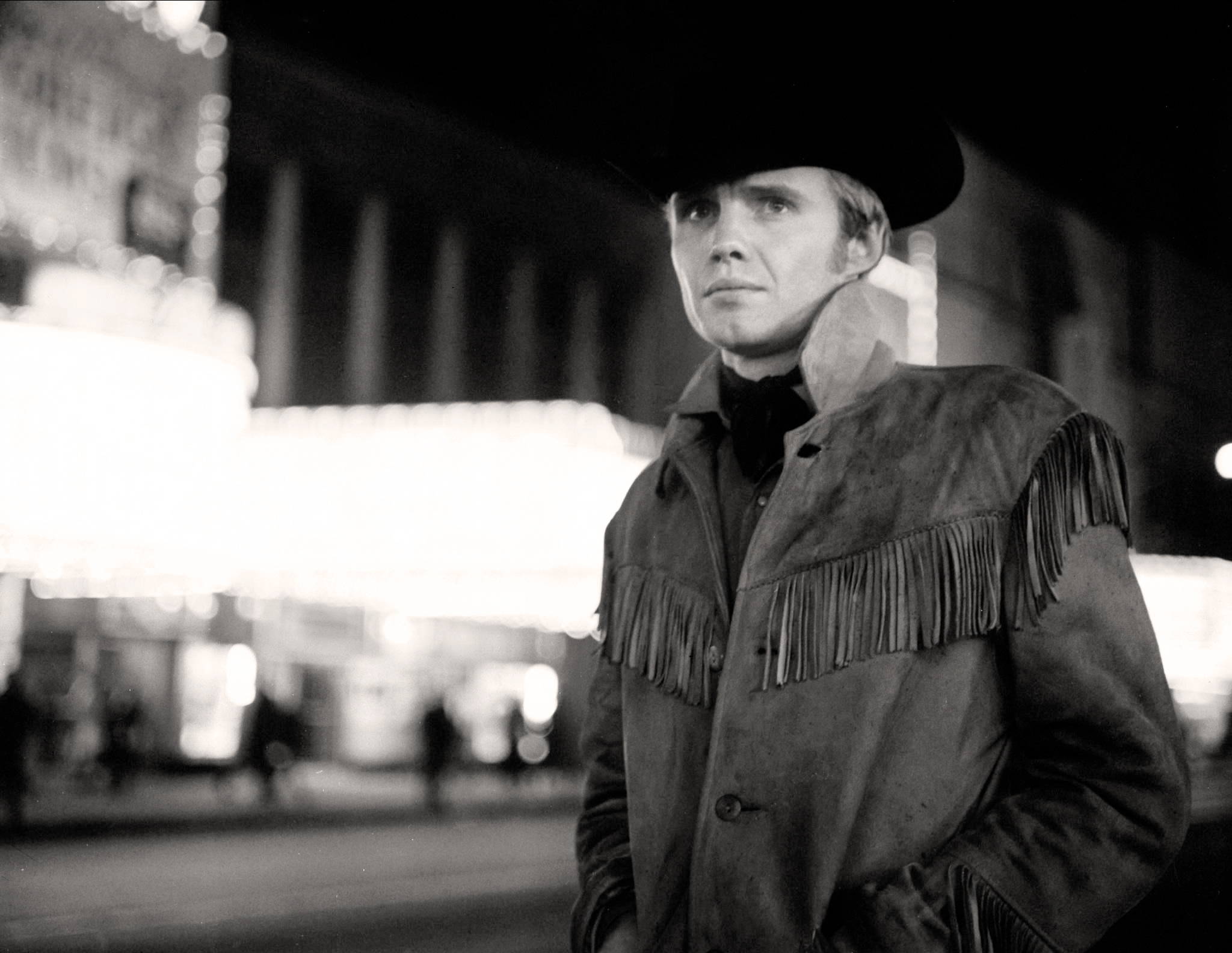 Licensed Historical Image via Alamy