Introducing Midnight Cowboy
INTRODUCING MIDNIGHT COWBOY
Over the 50 years since its debut, Midnight Cowboy has meant a lot of different things to a lot of different people. In a way, you walk away from it with what you brought into it, whatever that may be. It tells you the story you want it to tell you.
For us, it was a story of hope, naïveté, loneliness, disappointment, and eventually, perseverance. Who among us, if even for a fleeting moment, hasn't dreamed of making it big at one point or another? Dreamed of throwing your apron down, packing your suitcase, and chasing that dream you know is out there.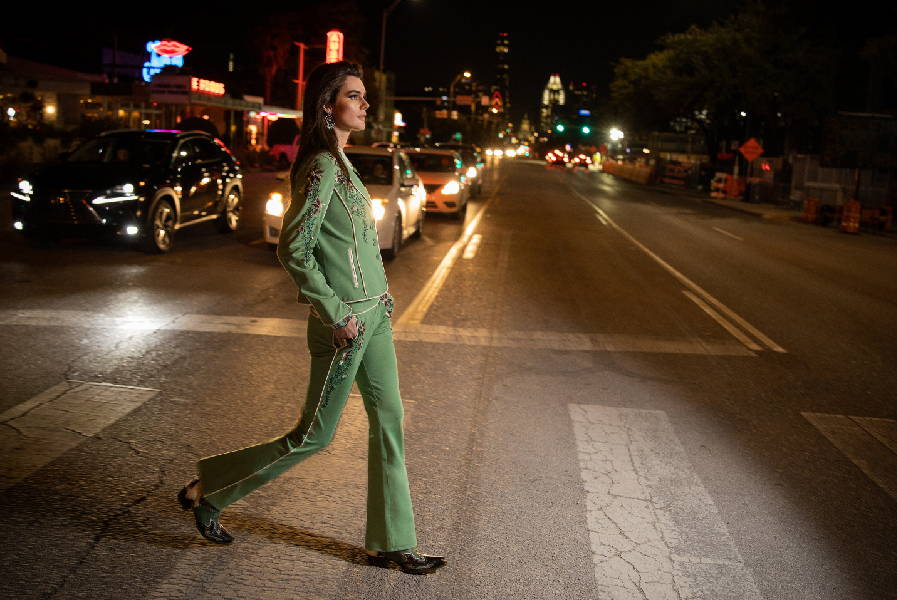 Maybe that's what we took away because that's what we brought in. We did that. Thirty years ago, we put every dollar and dream we had into this idea that we could create clothing unlike anyone else, and live a life doing something we loved.
We were hopeful, we were naive. We've battled disappointment, and at times it's been a lonely road, but ultimately we've persevered.
Midnight Cowboy was also, and perhaps above all, a story of deep friendship. It was about intense devotion to standing by the ones who have stood by you, no matter the cost. That resonated with us, too.
And of course, we were impacted by the fashion. From Joe Buck's pony hide suitcase, to his signature jacket, to the whimsical Western aesthetic that he boldly took to the Big Apple, there was an unapologetic element of chasing his dream but remembering his roots. And, well, there's nothing more Double D Ranch than that.