MILLICENT'S STYLE: JACLAS & NUGGET NECKLACES
MILLICENT'S STYLE: JACLAS & NUGGET NECKLACES
No one wore Southwestern jewelry quite as elegantly as Millicent Rogers. It can be argued that no one did more to bolster the advancement of the craft and Native American artisans than she did. It is not an understatement to say that you and I and the rest of mainstream America likely would not be so enamored by -- or even as aware of -- squash blossoms or ketohs or statement cuffs, if Millicent hadn't brought them to the forefront of fashion. She was truly a pioneer in that way. (There is a beautiful book that showcases her jewelry collection and museum; we highly recommend it.)
So much of the Taos collection is an homage to Millicent, and week by week we're celebrating her style in a series. (In case you missed the start of the series, you can read about Millicent's bracelets, and how she perfected pins and statement rings.) This week, we're celebrating a couple specific styles of Native American-made necklaces: jaclas and nugget necklaces.
Late in Millicent's life, when she relocated to Taos to nurse a broken heart, she quickly fell deeply in love with the culture and peoples of the Native American tribes in the region.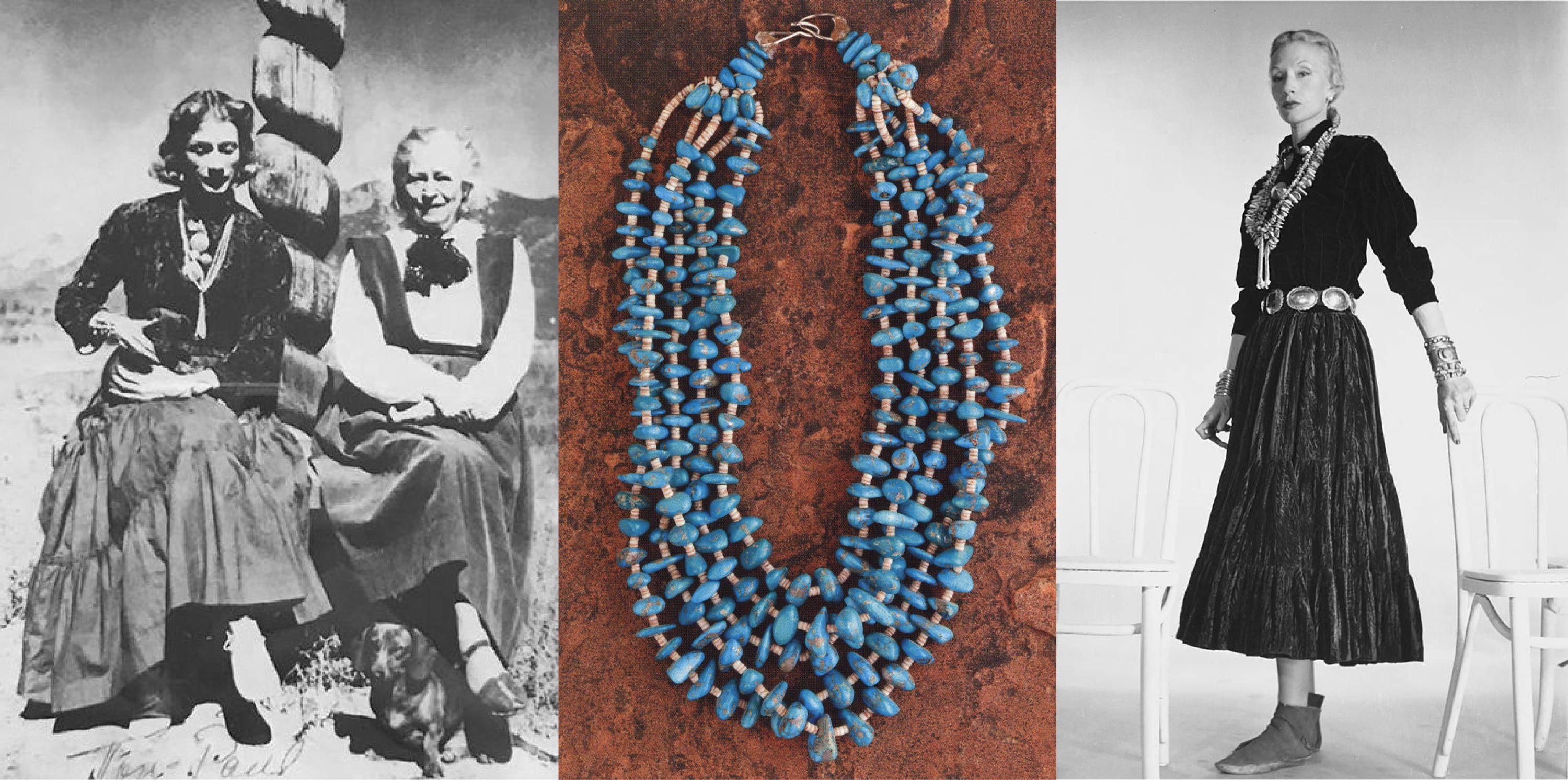 Jacla is Navajo for "ear string" and refers to the dual loops that dangle like pendants from the long necklace. Originally, the dangles were actually worn as earrings, looped over the entirety of the ear since ears were not commonly pierced at the time, and affixed to the necklace when not in use. It evolved into the loops simply being a part of the necklace, and the whole thing being referred to as "jacla". The necklaces are long and almost always consist primarily of turquoise accented with contrasting shell, orange spiny oyster, or red coral. Oftentimes, they are strands of meticulously hand-cut graduated discs of turquoise and shell. Other times, particularly in the older versions, they can feature rough nuggets of turquoise spaced with small shell beads – which brings us to another of Millicent's favorite styles.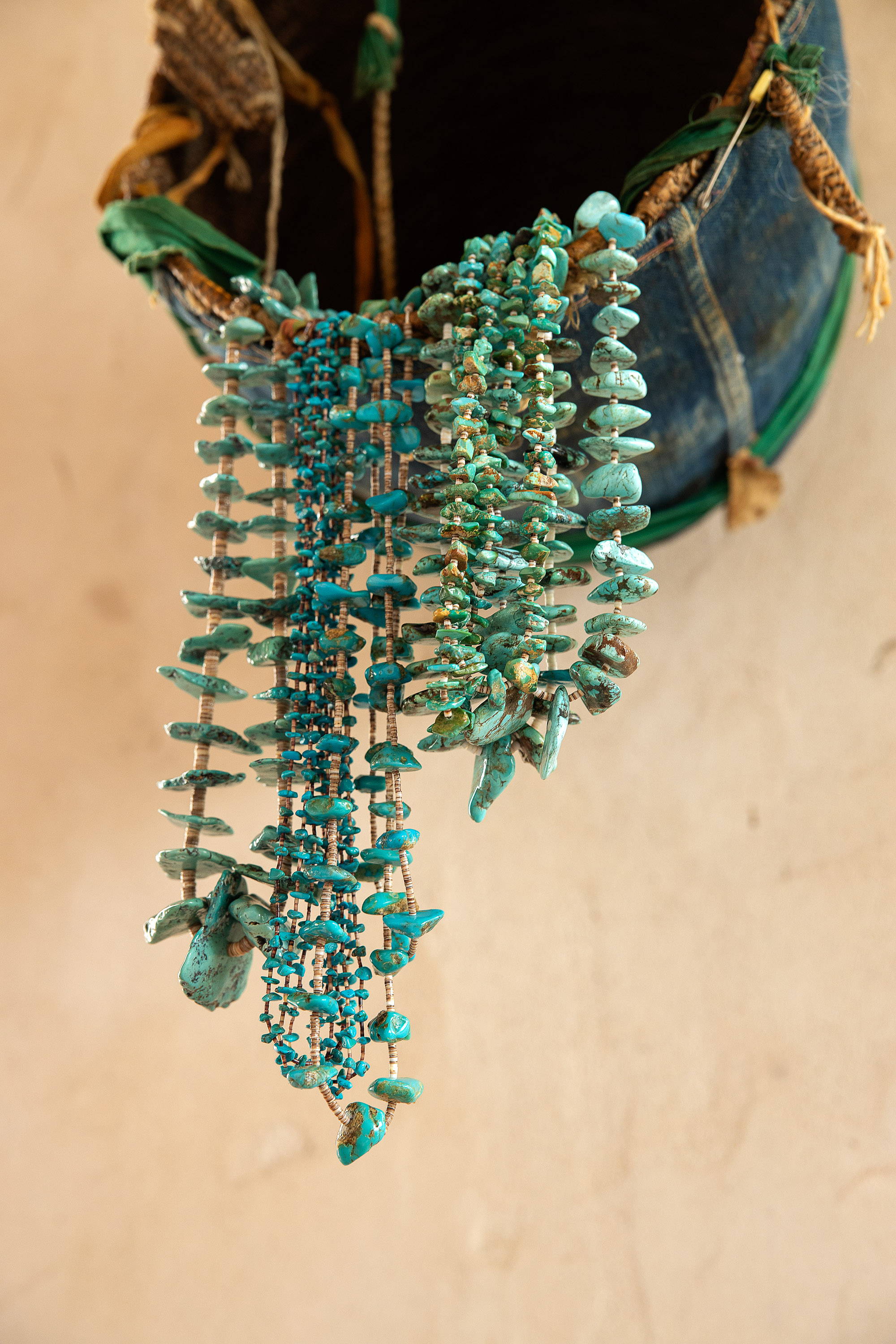 Some nugget necklaces fall into the category of jaclas, but not all. Most you will find are a long strand of heishi shell beads interspersed with rough cut turquoise slabs or smooth, pebble-like nuggets of turquoise. In some versions of the style, the nuggets graduate in size with the largest at the center, and others will have nuggets that are fairly consistent in size throughout.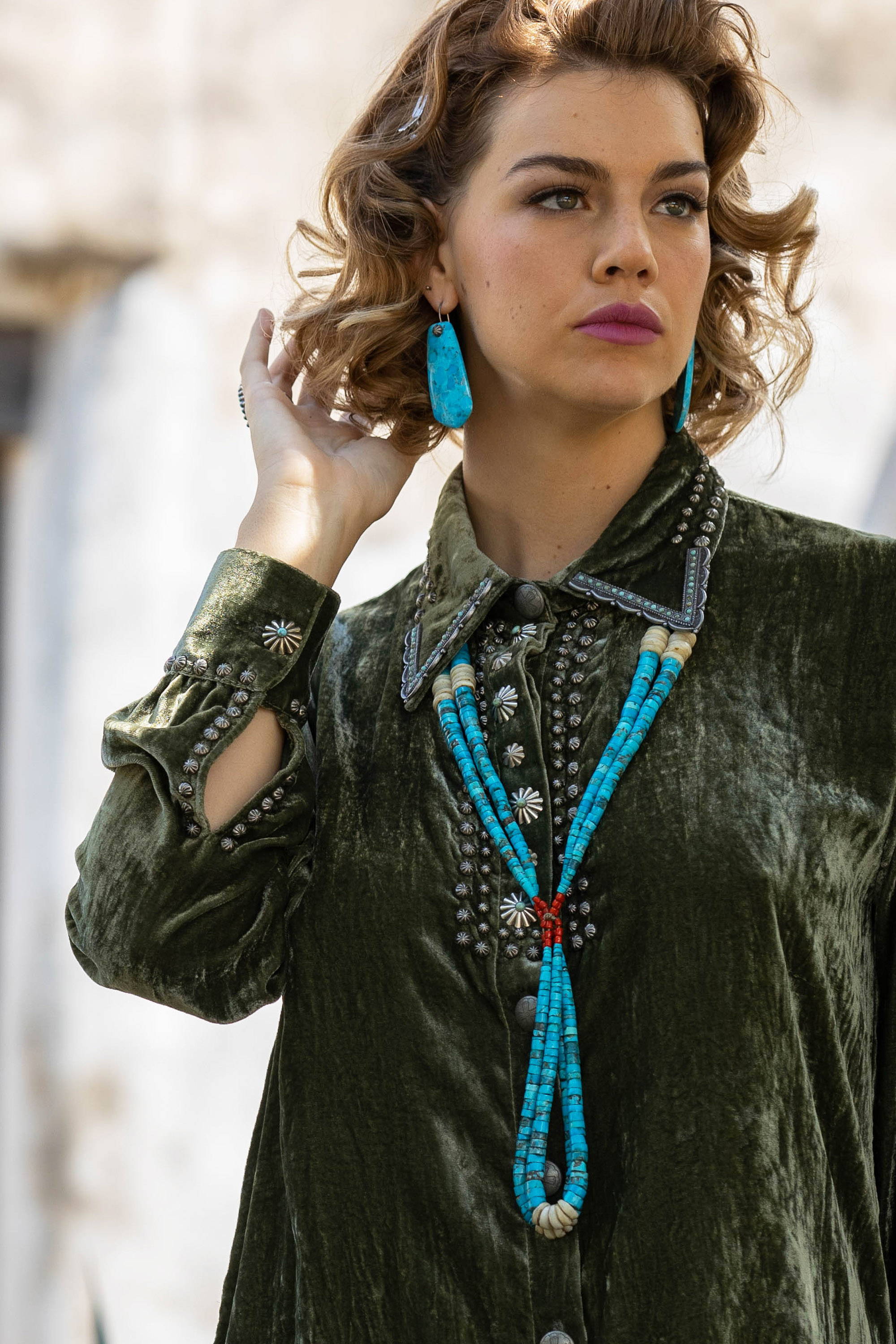 Millicent Rogers adored these necklaces, the people who created them, and the work that went into them. They were another piece of her unique collection that she brought to the attention of the upper echelon of society and really created a sense of admiration and demand among the elite for these handmade necklaces.