Gifts Worth the Splurge
You've been good this year. Hell, we all belong on The Nice List just for making it through this year! So, let's close it out on a high note. If there's ever been a year to ask for – or treat yourself to – that BIG gift, this is it. Here are a few of our favorite ideas for what you can do with all that money you saved by not going out or traveling all year: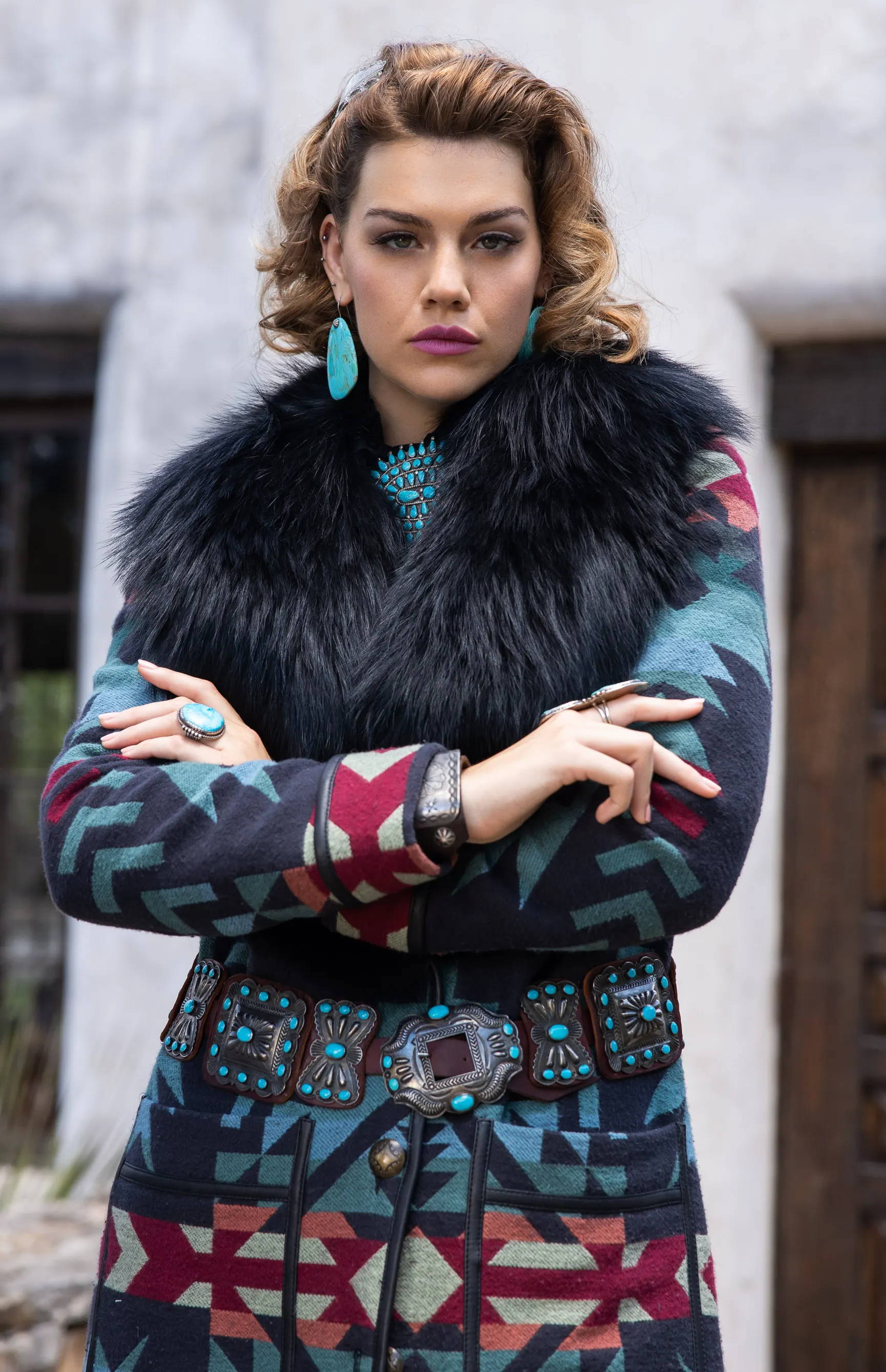 This one tops our list because, well, a) it's absolutely stunning, a total show-stopper, and b) it has a special place in our hearts, since blanket coats are how we got our start. But mostly A.
---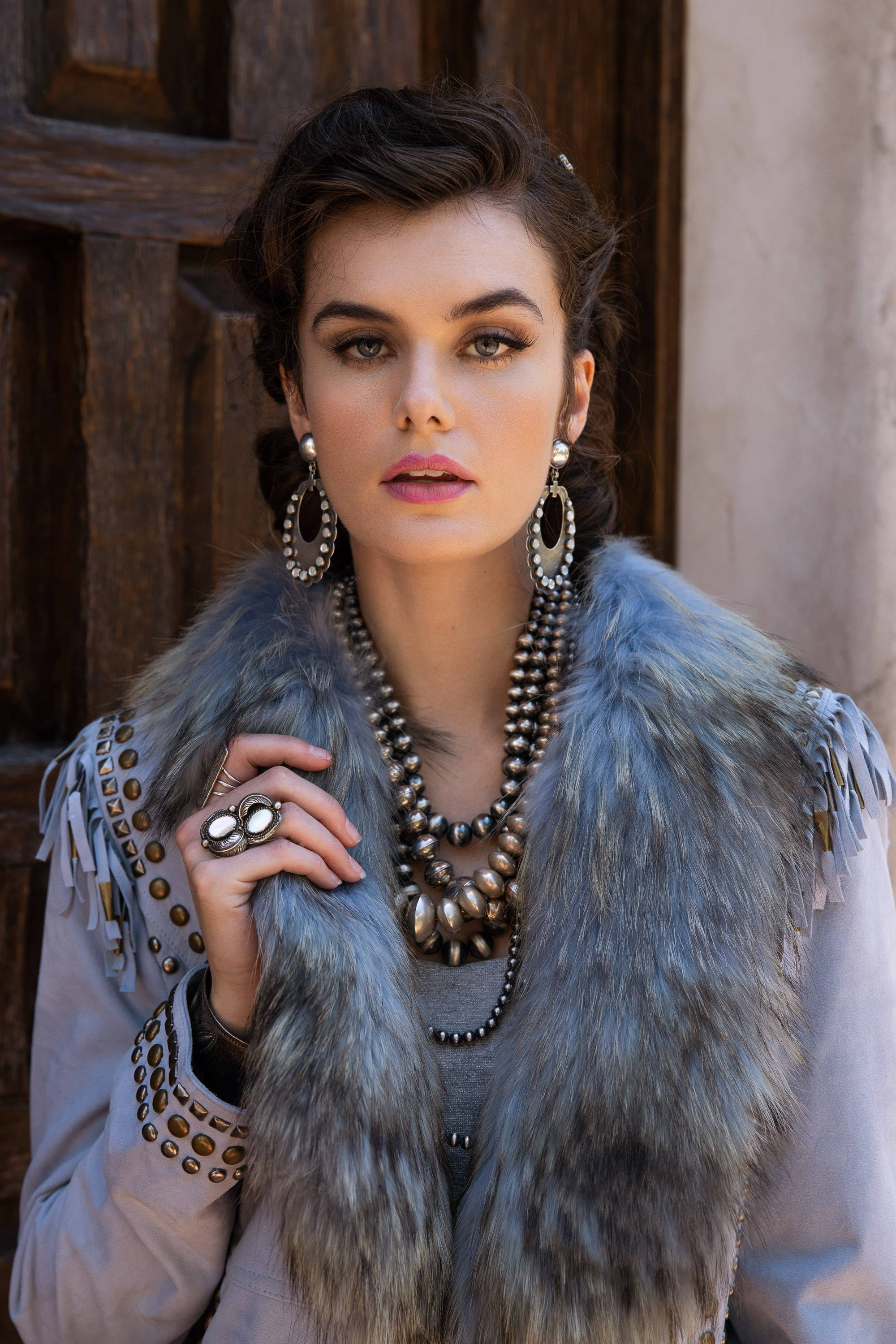 ABOVE SANGRE DE CRISTO JACKET
Ok, this is another statement jacket that is a must-have and definitely belongs on your wishlist. It has a little bit of everything – fur, fringe, studwork – and you're certain to stand out in that beautiful baby blue.
---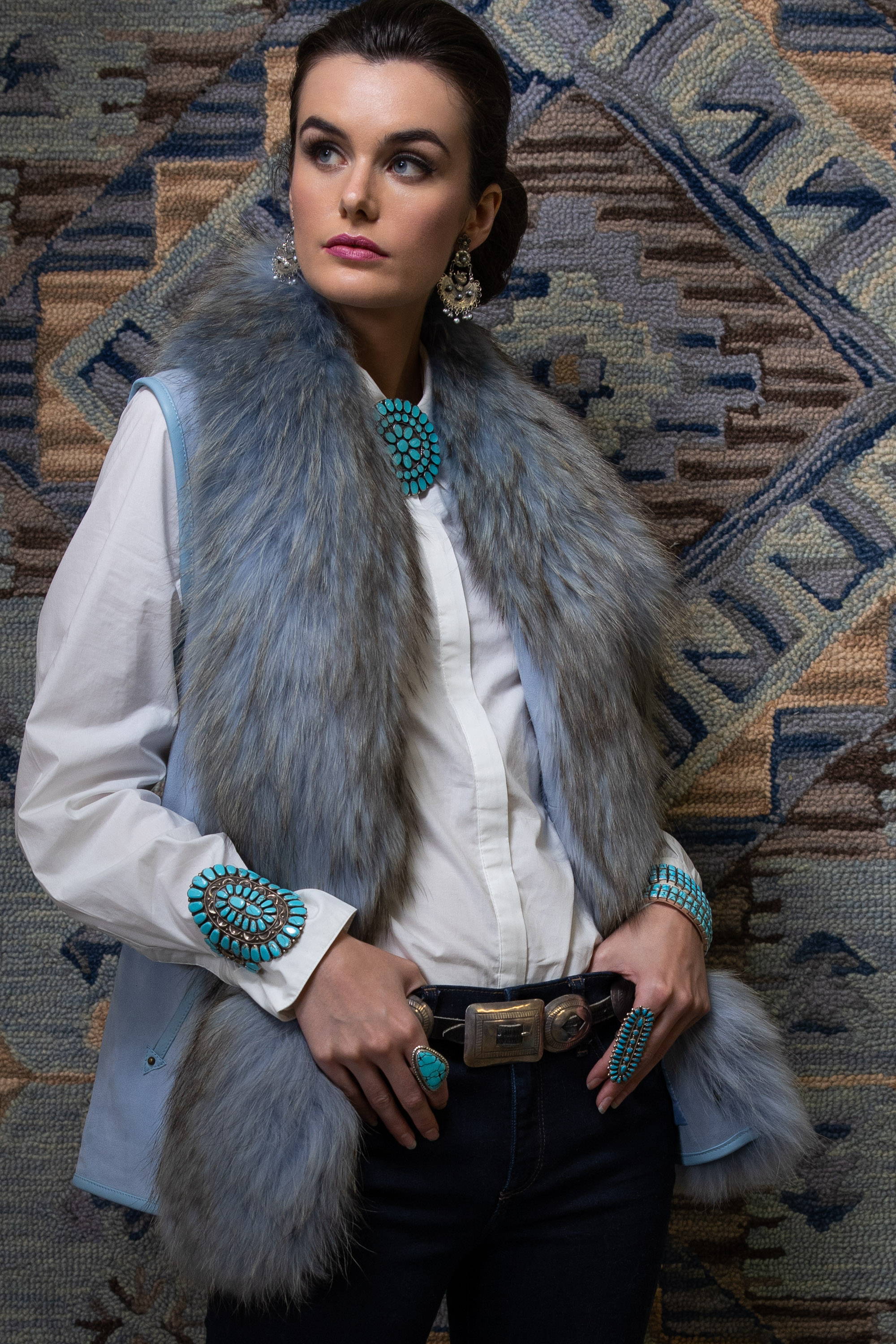 HONDO VEST
Umm… if you haven't already been asking for a Hondo Vest, you're behind, sister! This is a perennial fan favorite and should really be on your list every year. We promise, no matter what color you pick, you'll wear your Hondo Vest for life.
---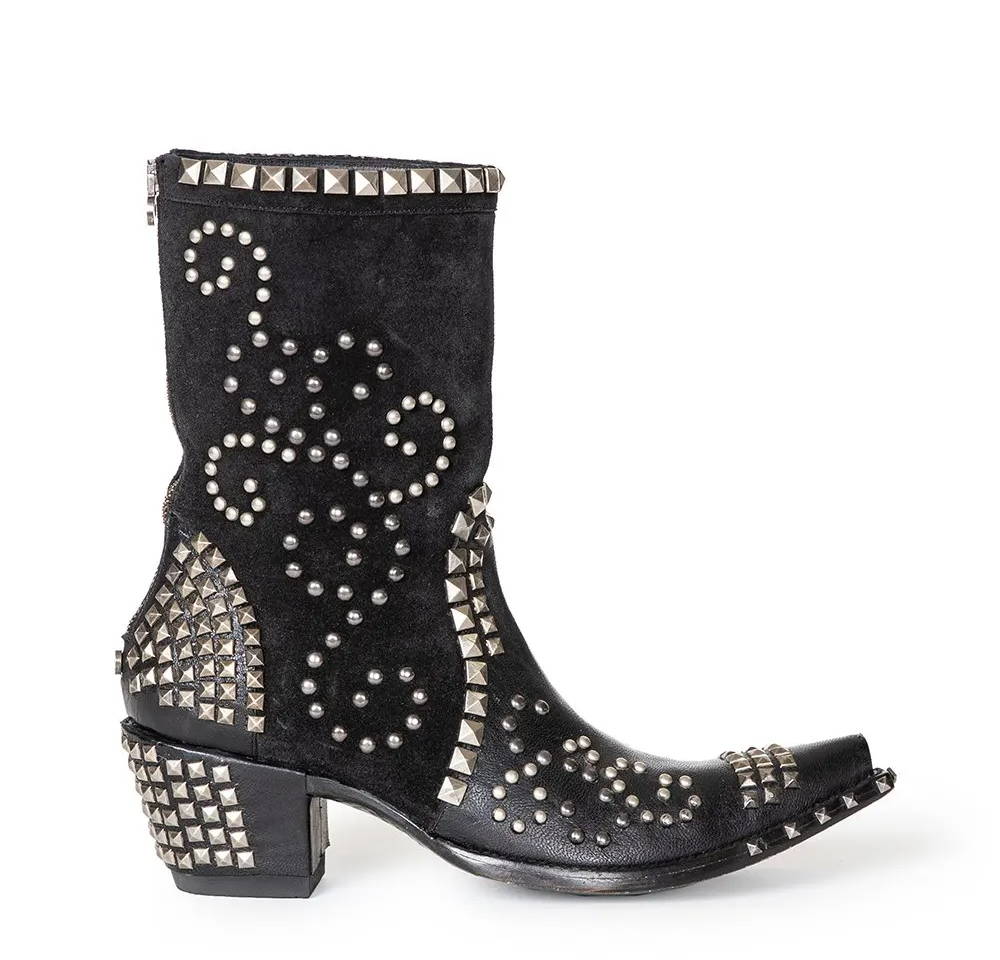 CONQUISTA BOOTS
These are the "it" boots this year. They have standout studding, but being monochromatic, they're very versatile, so they're the perfect way to add a little kick to almost everything in your closet. Santa owes you a pair.
---
STATEMENT JEWELRY
You know you've been eyeing some. Whether it's a big ol' cluster cuff, or a breathtaking bib necklace, or a beautiful pair of head-turning chandelier earrings, a statement piece of Southwestern jewelry is always a win on Christmas morning. (Belts, too!) And the best part is, they're really an investment piece – they'll only get more valuable over time. (Not that you'll ever want to part with it.)
---
TREASURE BOXES
These made the list because they're a personal favorite of ours, particularly Cheryl. (She really is like a kid on Christmas morning when she finds one.) There is such beauty in these trinkets, whether it's an old silver cigarette box or a polished vintage tobacco canteen, you can rest assured these will make for a gift unlike any other.