ADDICTION MEETUP: CUMMINGS CAROUSEL
ADDICTION MEETUP: CUMMINGS CAROUSEL
We are hitting the road! We're headed to Cummings Carousel in Dodge City, Kansas for another Double D Addiction meet up on October 11th and 12th, and we'd love you to join us!
In addition to meeting the women behind Double D and your fellow DDR loving ladies, there is plenty to do, see, and explore around Dodge City! And of course, there will be an exclusive collectible Wolf Pack tag to commemorate the weekend!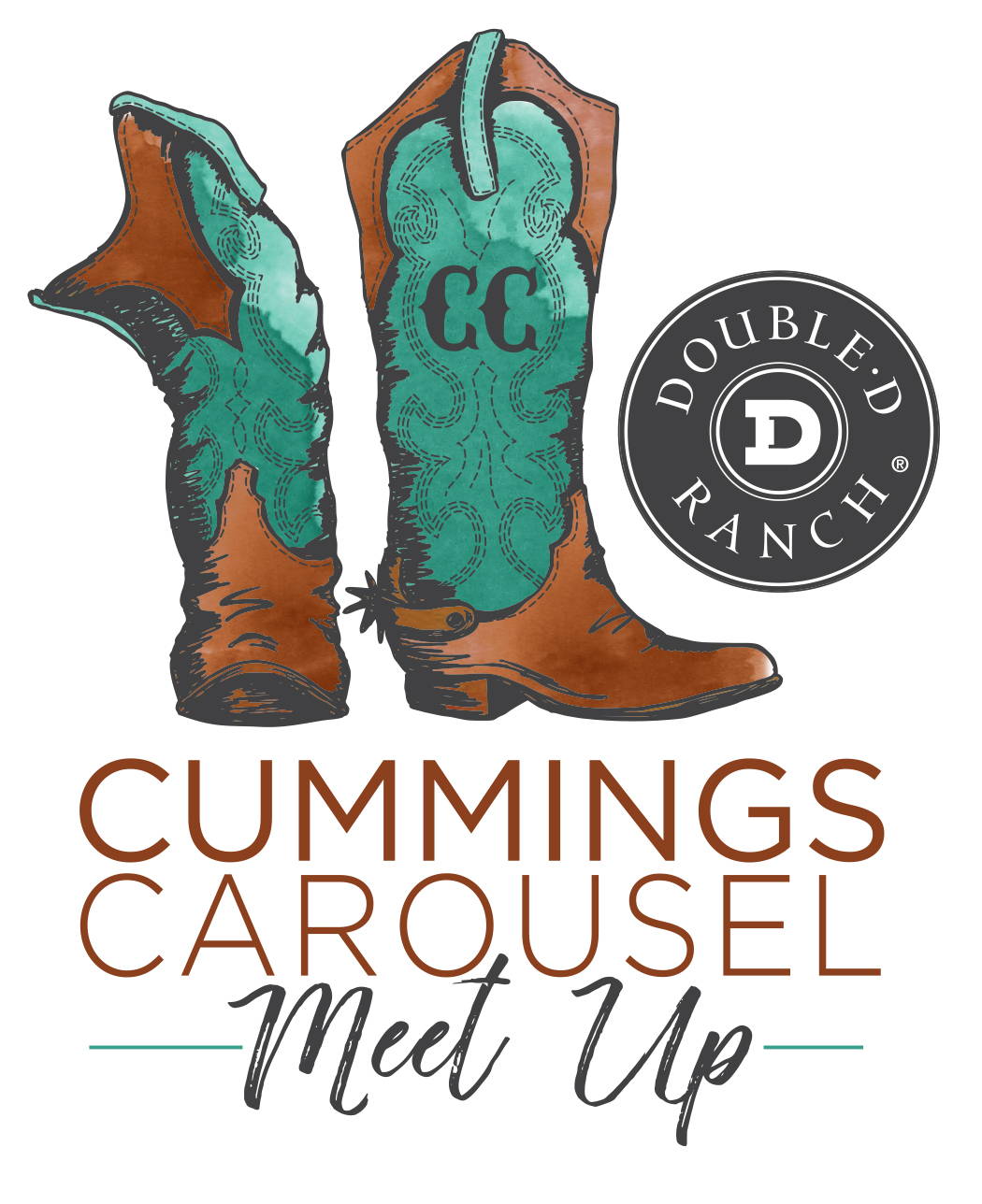 Think you don't have anyone to go with you? Think again! Try asking your Addiction sisters – you never know what friendship might develop on a road trip toward a common bond. After all, it wouldn't be the first time…
You may or may not recognize their names from the Double D Addiction Facebook group, but Wolf Pack sisters Teresa Johnson and Tracy Blewett Uranga had never met each other in person before deciding to team up for a road trip to the Mothership to attend the Double D Addiction birthday party in August.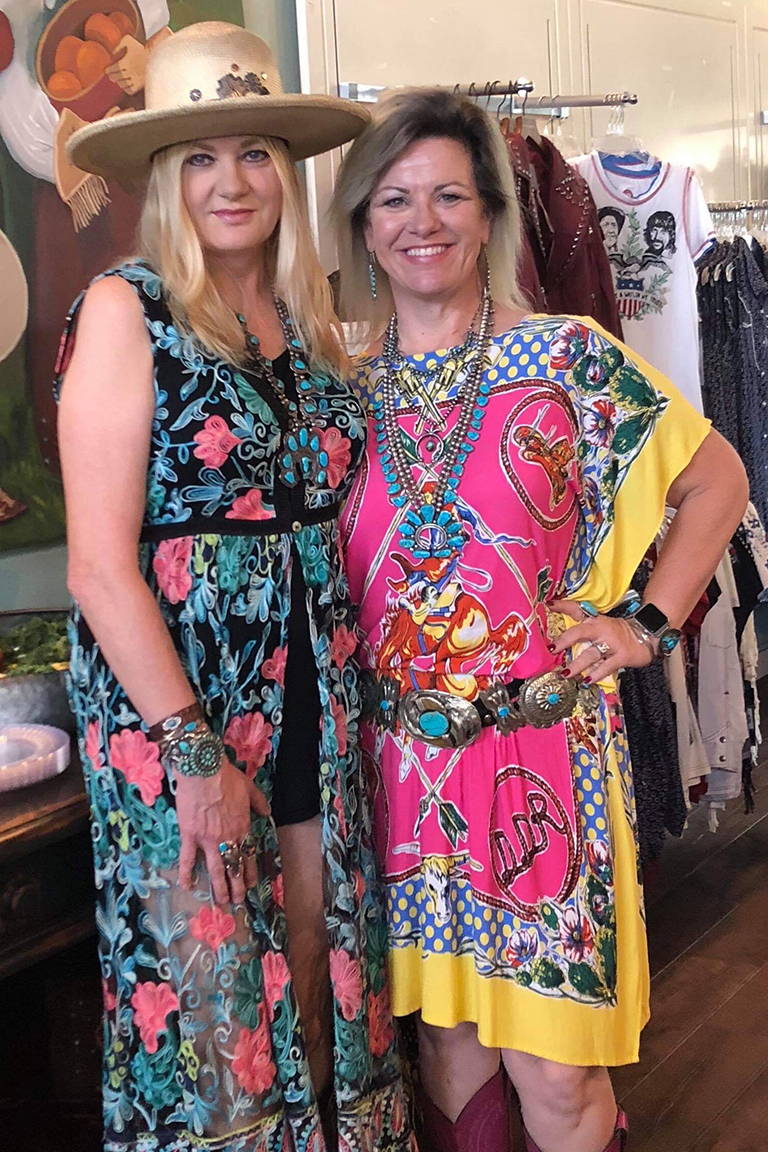 Here is the touching story, in Tracy's own words, of forging a friendship over a mutual love of Double D Ranch:
Did y'all know that buying a dress on the DDR Addiction Buy, Sell, Page can lead to a serendipitous experience, one that blossoms into a lifelong friendship? Yup, that's right! Swooning over a DDR long lace ivory dress, I purchased it immediately and quickly realized that the seller, Teresa Johnson lives in Sanger, TX which is just down the road from me, in Argyle, TX.
One thing led to another and I got to thinkin'... Was she at all considering going to the DDR Addiction Birthday Bash in August and finally making that long-awaited trek to the Mothership in Yoakum? Neither one of us had ever been; however, even more amusing is that neither one of us knew each other nor had ever met in person. No small matter, right? Ha!
Our trip was set in motion: hotel room booked in Cuero, driving directions prepared and suitcases packed. That first morning, bright and early, I nervously drove down her road amidst beautiful ranch country, hopped out of the car, we shook hands, laughed and introduced ourselves. From that moment on, we enjoyed an instant bond, talking the entire six-hour drive.
Upon arriving at the much-hailed Mothership, we reveled in the shared experience of meeting the DDR staff and Wolf Pack sisters together. We were astounded by the instant camaraderie everyone had, but what was even more startling was nobody could believe we had never ever met before, let alone take a girl's trip together. Audrey McMullen emphatically told us it was the best story of the weekend and we felt so humbled.
Is DDR a clothing brand? Oh yes, but it is so much more. Teresa and I feel so incredibly honored to put our own personal stamp on what this amazing company has created!
---
Cummings Carousel
Meet Up Information