Kirk Smith: His Life, His Craft, His Legacy
Kirk Smith: His Life, His Craft, His Legacy
Native American jewelry artisan Kirk Smith, or Kiyaa Alani Shush Dine (his Dine tribe name, meaning "towering house bear people clan"), created a long-lasting legacy in a tragically short life. His work is highly regarded for its quality craftsmanship and his use of stones of only the highest quality and richest coloring. Kirk's pieces, primarily his concho belts for which he was best known, have long been coveted and collectible, with their value only increasing as a result of his unexpected, early death. His story is an interesting one.
HIS LIFE:
Kirk Smith first began working with silver at around age 7 in his grandfather's hidden workshop, that according to Smith's interview with Perry Null Trading, "you would not see it unless you knew it was there". His grandfather also made jewelry and Kirk used to aid him by first learning to run the bellow to heat the charcoal that would allow his grandfather to work with the silver at high temperatures, and then eventually began to work with beads and bracelets and necklaces himself. He later used these primitive skills to craft jewelry for his uncle, who would exchange clothes and shoes for his pieces. In 1972, Kirk struck out on his own, primarily working in silver cast work, until the price of silver went up in 1974 and he went to work doing different things like working in the mine or a refinery in Galveston. He returned to jewelry making in the early 1980s when his mother got sick and he desired to be nearer to her. That's when his craft took a turn.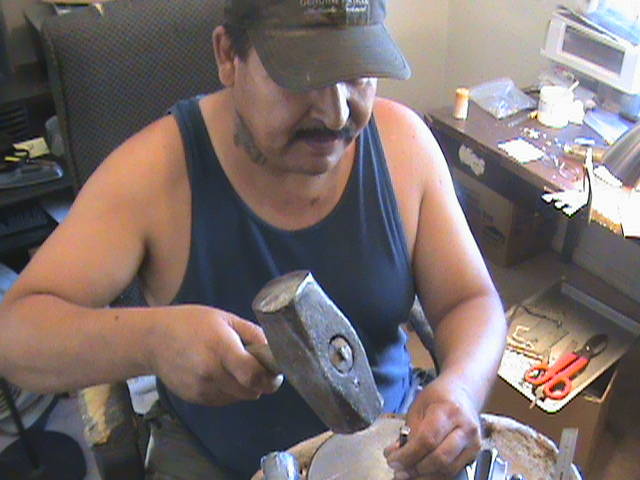 HIS MENTORS:
Of course, his grandfather was his earliest influence, and perhaps the most profound on Kirk as a person, but when it comes to his craftsmanship, the game-changer for him was his brother-in-law. Kirk's sister was married to an artisan named Harry Morgan, a well-known name in the world of Native American jewelry. Harry was known for his intricate stamp work and the way he would style his silver to give it an antique look, believing that overly polished silver hid the detailing and the beauty of a piece. It was Harry who really taught Kirk about design and style in terms of his craft.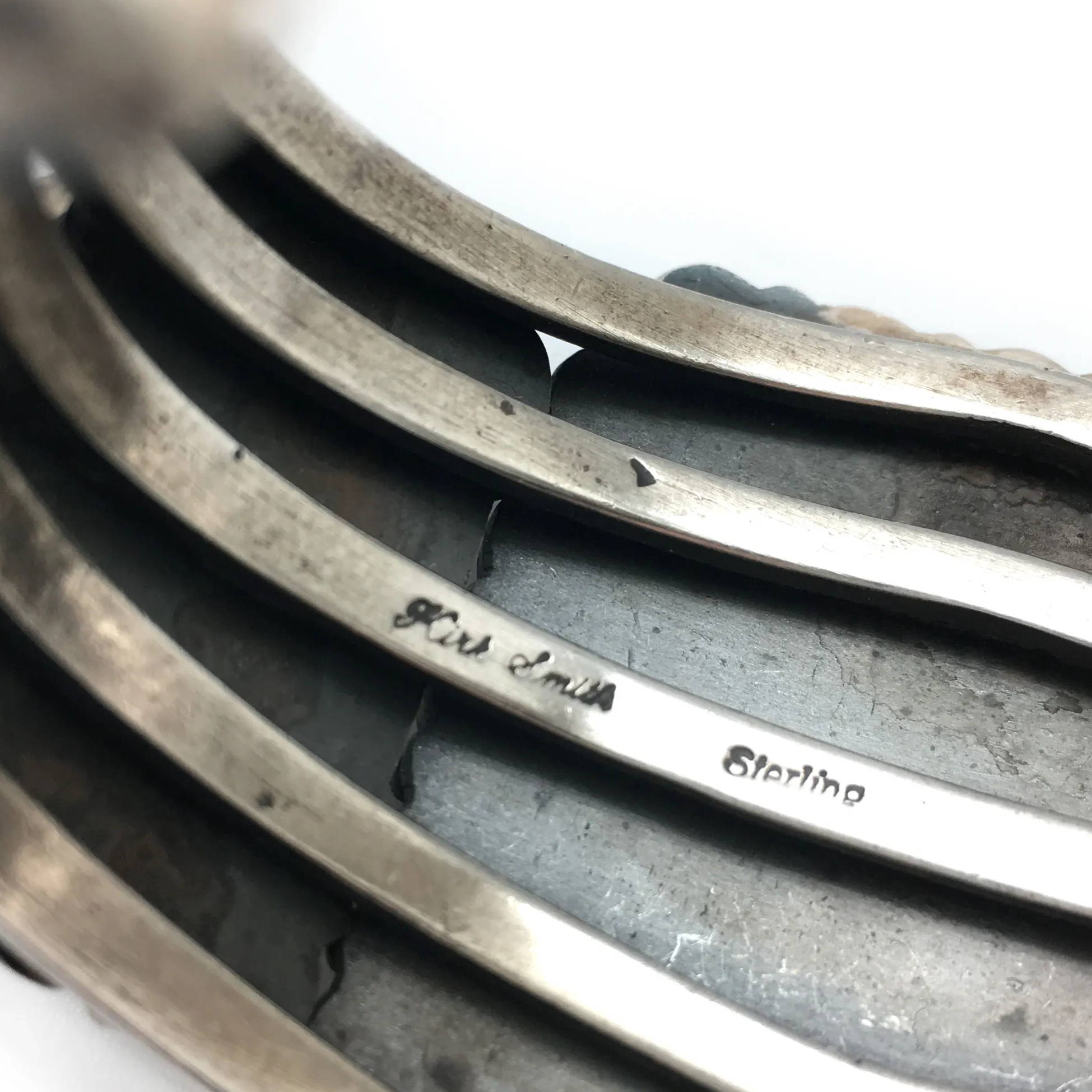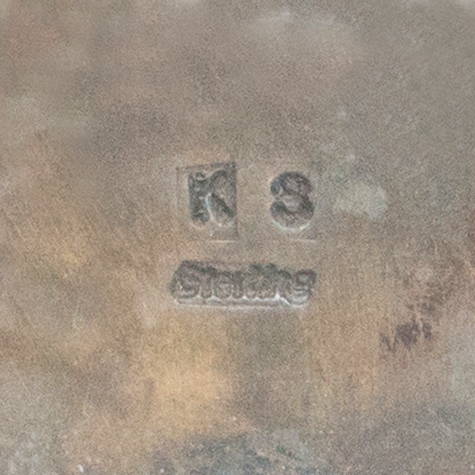 HIS CRAFT:
Kirk is probably best known for his concho belts, like the one we found in Audrey's closet, that we thought was too beautiful not to share with y'all after being tucked away for too long. He was known for his unrelenting insistence on working his silver by hand, resulting in beautiful pieces of heavy silver and high-grade stones. In addition to concho belts, Kirk crafted gorgeous statement cuff bracelets with turquoise and red coral and some of the most striking blue lapis you've ever seen, as well as some rings, pendants, earrings, and even a few squash blossoms. As we mentioned, his work is highly collectible, not only because of its stunning beauty, but because sadly, there won't be any more made; Kirk was tragically killed in 2012.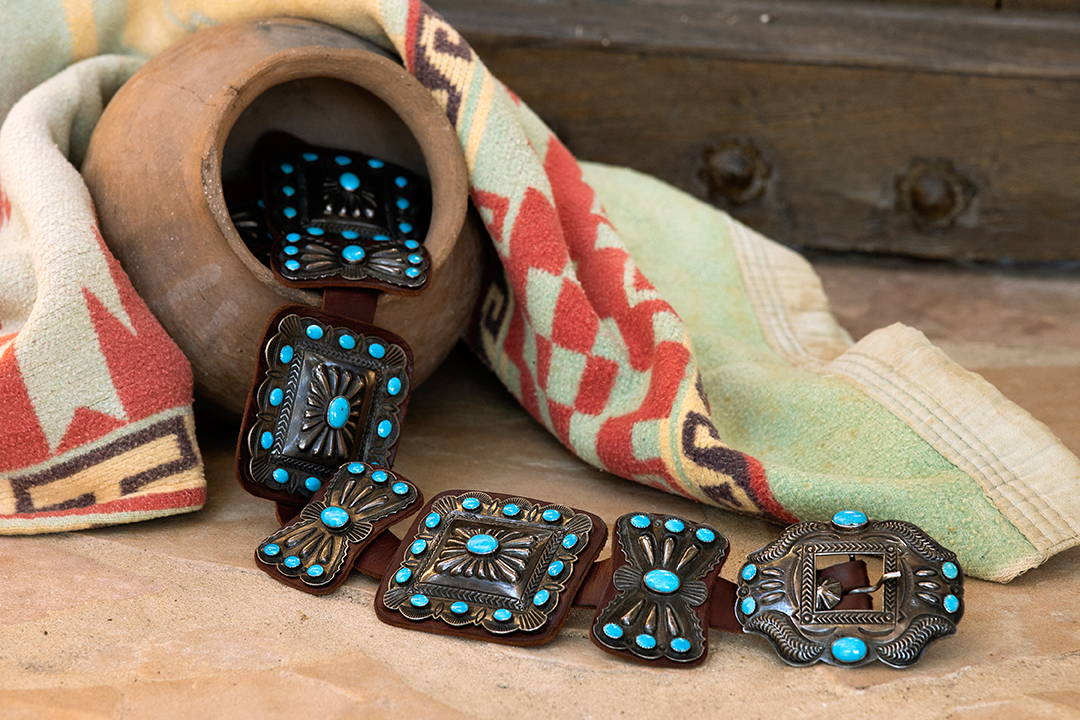 HIS DEATH:
On September 17, 2012, Kirk was in an altercation in a parking lot with a young man whose truck had struck Kirk's vehicle as the man was attempting to back into a parking spot. When the driver, who was intoxicated, tried to flee the scene, Kirk jumped onto the hood of the man's truck. When he was eventually unable to maintain his grip, Kirk was flung from the moving vehicle and suffered injuries which resulted in his death in an Albuquerque hospital a little while later. The driver did succeed in fleeing the scene, but eventually collided with another truck and a barrier on Interstate 25 and was apprehended after a violent struggle with police; he was found to have had a blood alcohol concentration of 0.16, twice the legal limit. Incredibly, the driver, who was 16 at the time, was only sentenced to 90 days in a treatment center and two years probation. As you might imagine, Kirk's surviving family does not feel that justice was done in the wake of his death, but they are carrying on his legacy in a positive way despite the circumstances.
HIS LEGACY:
Kirk's son, Raymondo Joe, is carrying on his late father's craft in his absence, as an homage and almost as a promise to his dad. He stays true to Kirk's commitment to doing absolutely everything by hand and using only the highest quality materials. Raymondo was actually originally taught to work with silver by his mother, who was also a silversmith, when he was living with her in Silver Rock, New Mexico. Eventually, his mother sent him to live with his father, believing he could benefit from being tutored by Kirk, as well as just really getting to know him. In addition to honoring his father by continuing the trade, Raymondo also wears a ring his father made around his neck.