Fortuitous Find: Audrey's Kirk Smith
Fortuitous Find: Audrey's Kirk Smith
When you've been buying, selling, and collecting vintage pieces as long as we have, it's almost inevitable that you're eventually going to lose track of something. Forget you had it, forget where you put it, forget which sister you loaned it to and when. Sooner or later, you take stock of things, and once in a blue moon, you realize you've had a wearable work of art right underneath your nose for no telling how long.
Like a Kirk Smith concho belt. A thing of beauty that you find one day while rummaging around in your closet, and you realize it must've been there for at least a decade.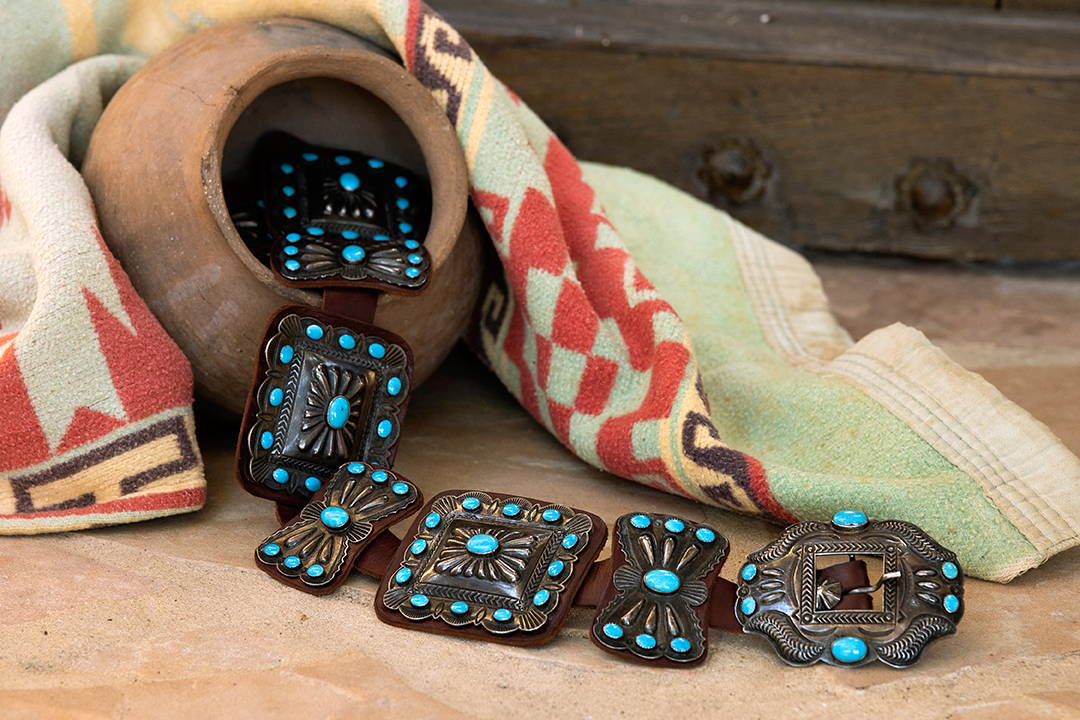 Though he first started tinkering with silver around the ripe old age of 7 in his grandfather's workshop, the widely renowned and highly revered Kirk Smith really came into his own as a Navajo artisan in the 1980s. Skilled in creating everything from statement cuffs to squash blossoms, Kirk is perhaps most often associated with his concho belts. His pieces can be recognized by his heavy, detailed silver work and for his use of high-grade turquoise. He was passionate about handcrafting his work and creating pieces of quality and value that he was proud to put his name on, because his grandfather instilled in him, "When you leave something here, your name will always be here." An eerily foreshadowing mantra in hindsight, as Kirk was tragically killed in 2012 at just 55 years old.