Decorate Your Wedding on Any Budget
DECORATE YOUR WEDDING ON ANY BUDGET
Wedding trends in 2019 lean toward less formal affairs with plenty of influence from music festivals, social media, the outdoors, and the food truck scene. I'm Megan Reiley, and I own Reiley + Rose Floral and Design in Sequin, Texas. Despite those trends, decorations are still important, especially flowers and greenery. The tab for florals can run up quickly, so here's the lowdown on how much those blooms can cost, the reality of doing it yourself, and tips on making a big statement for less.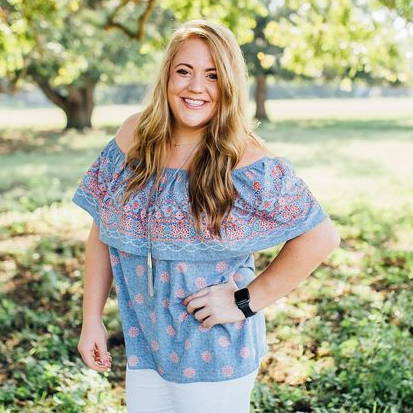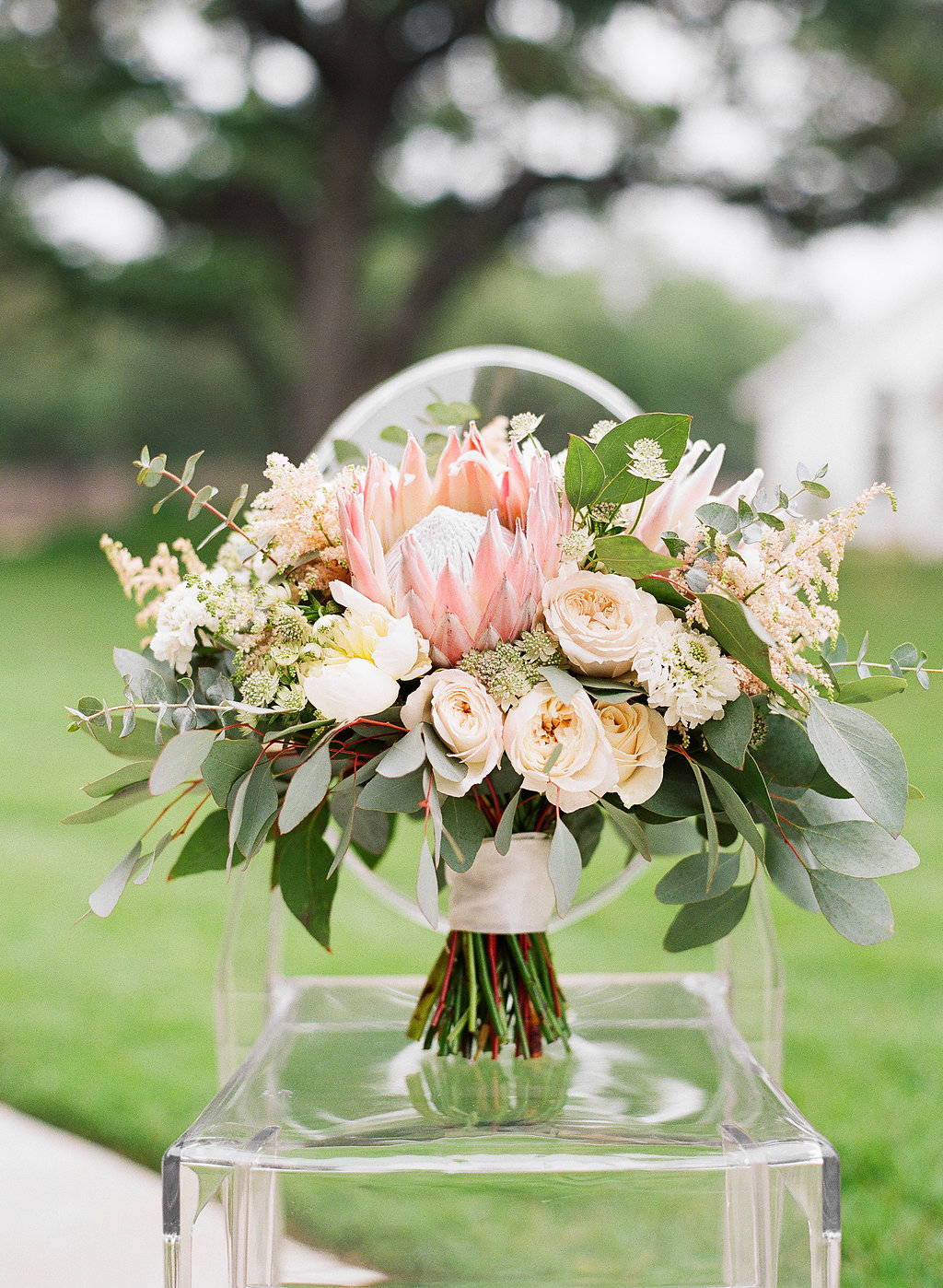 First things first. Flowers for a typical wedding usually run between $3,500 and $4,000 here in the Texas Hill Country. If your wedding is in a small venue, then it will run you a little less. The first thing I tell brides is to start with a budget. There are ways to have a beautiful wedding even if money's tight.
I see a trend toward greenery, and it's nationwide. The eucalyptus family—baby, seeded, silver dollar, and willow—is very popular. These are soft, muted and therapeutic greens.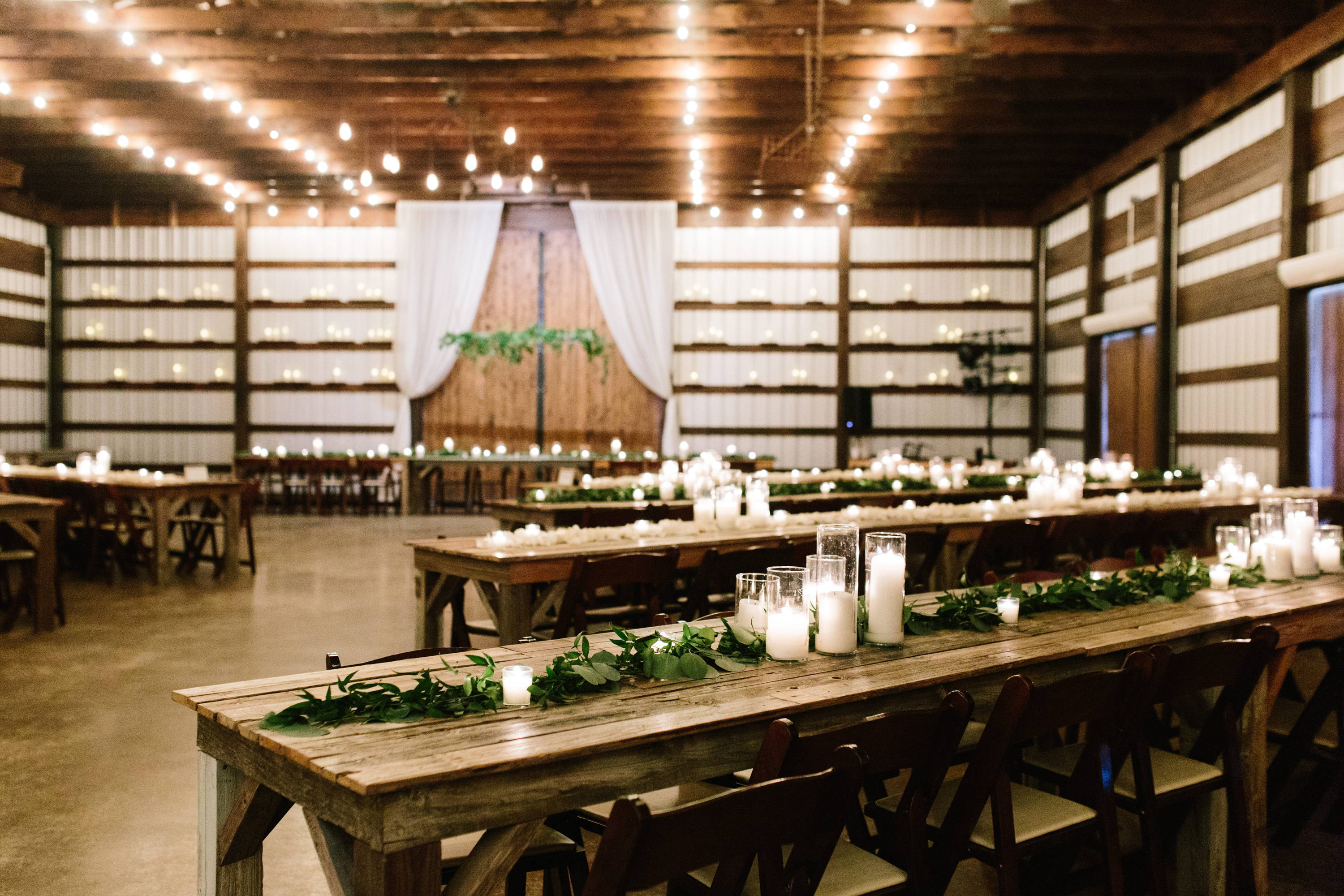 I also see Southern Smilax. You can do a lot with it, like using it on an arbor or mantle. It gives a whimsical look and makes a statement without flowers. Even though it's an invasive plant that grows everywhere in Texas, the popularity of Southern Smilax has driven the price up. With that said, it's still roughly only one-third of the cost of flowers.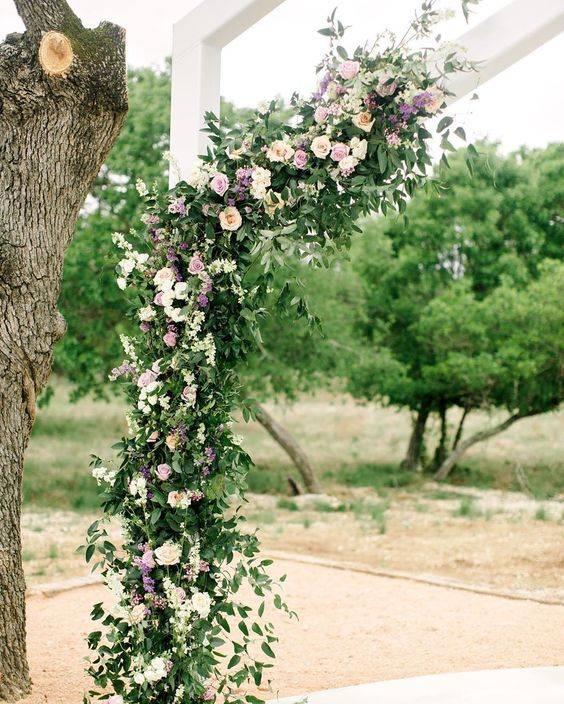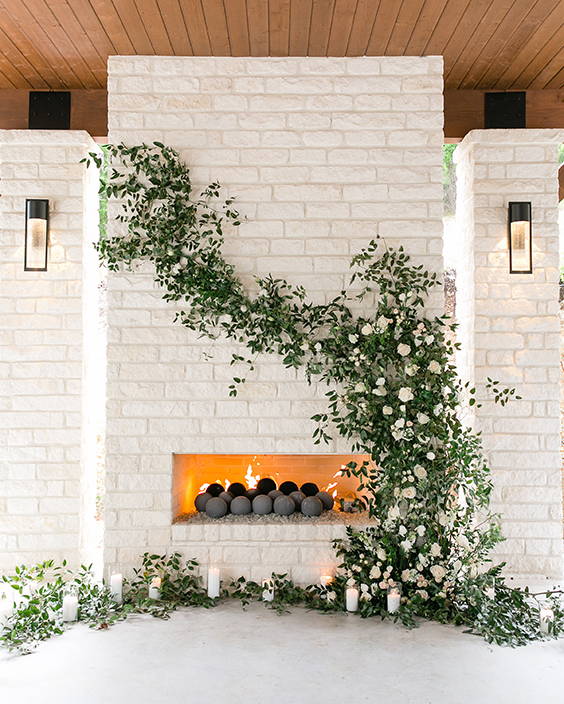 Do-it-yourself floral arrangements are all over Pinterest. They look great but are usually posted by people who know what they are doing. If you want to take on your floral arrangements, be sure you understand the realities of it. You will spend much more time than you think and may not get the results you want. For example, we're professionals, and it takes us hours to make a six-foot garland for just one table. Remember, this is your big day, and you have a lot to worry about. It's best to leave flowers to the pros.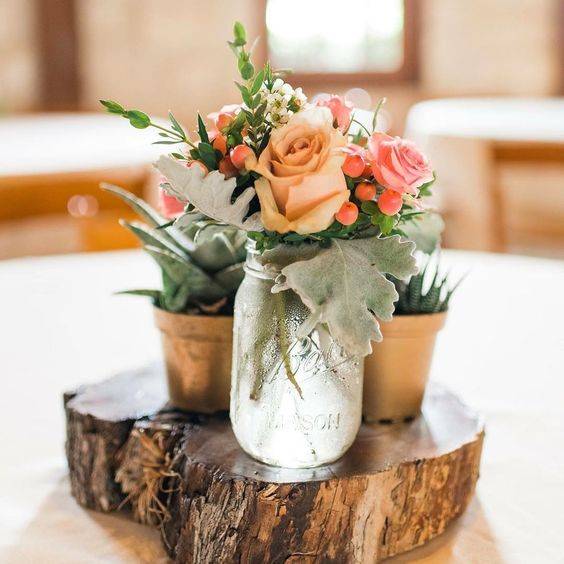 But if you insist on doing it yourself, it's easy to buy flowers from Costco, a wholesaler or a big grocer, but knowledge takes arrangements to the next level. Floral pros know how different flowers will behave at various temperatures, humidity levels, and other conditions. If you are committed to creating your floral arrangements, pick something hardy like a carnation (which gets a bad rap but is excellent). Dried florals are also a trend and hold up better than fresh stems.
Other floral designers and I have received emergency calls from people who try floral arranging and get in over their heads. The best thing to do is to plan your budget and go with a pro. We can make beautiful centerpieces even on a tight budget by using a tiered approach:
Taller statement pieces make up about a third of the tables.

Another third can have arrangements lower to the table, which are still pretty.

Finally, something non-floral, like a pillar candle and floating candles with greenery around them, can fill out the rest.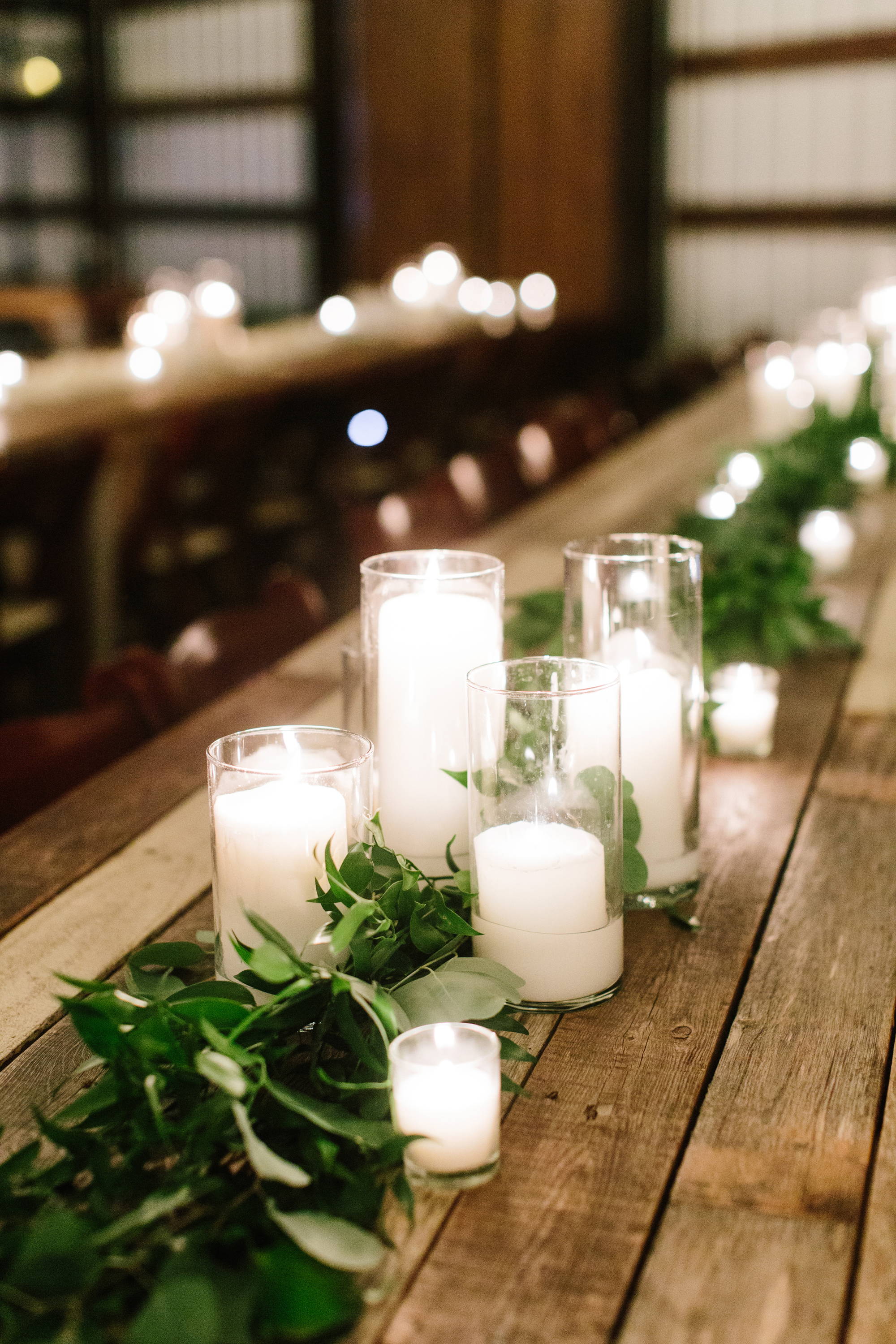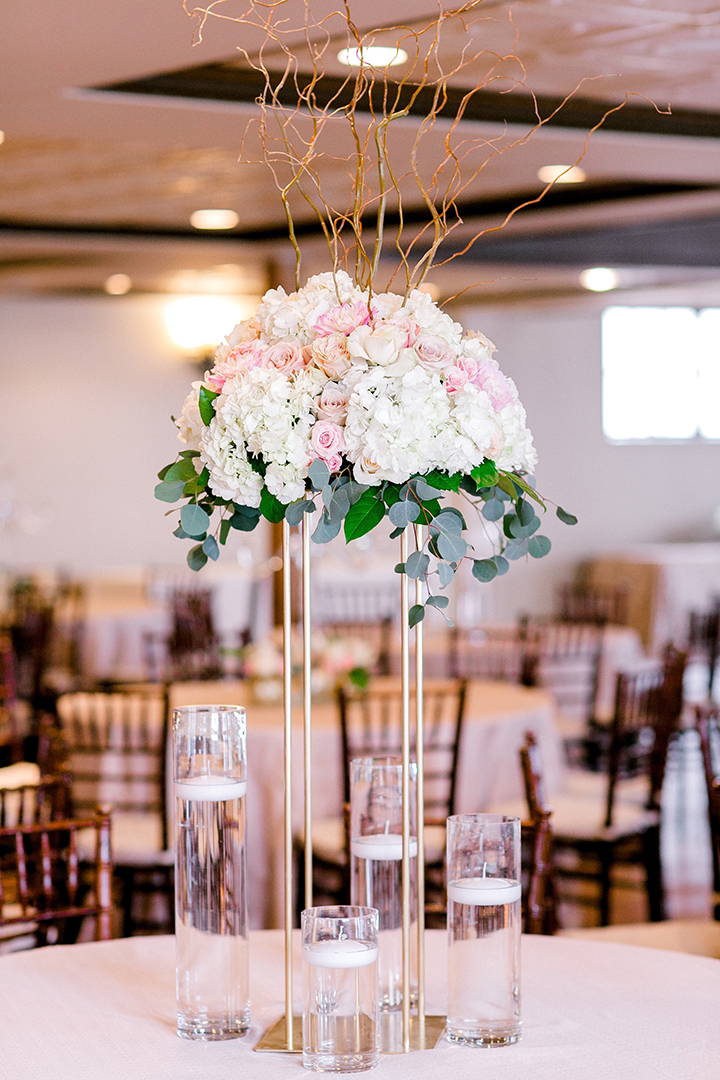 No matter what you decide, remember that the most beautiful thing is you—the bride—the memories you make, and the future you build.