The History of The Amazingly Beautiful, Crave-able, Gotta Have it Squash Blossom
The History of The Amazingly Beautiful,
Crave-able, Gotta Have it Squash Blossom
If you have one, you don't have enough. If you have five, you still want more. We're talking squash blossoms, the most crave-able, see it from across the street, jewelry ever created for womankind. And since turquoise goes with damn well anything (we are focusing on squash blossoms with the gem), and we have several vintage squash blossoms for sale, we thought you would like to know how they came into beautiful existence.
Melted down into the simplest of terms a squash blossom is a combination of silver round beads, beads that look like they are blooms, and a Naja, the horseshoe shape at the bottom. Some were just plain silver but then turquoise, and occasionally coral or mother of pearl was added. What kind of blossom and when the necklaces were first made is a bit murky.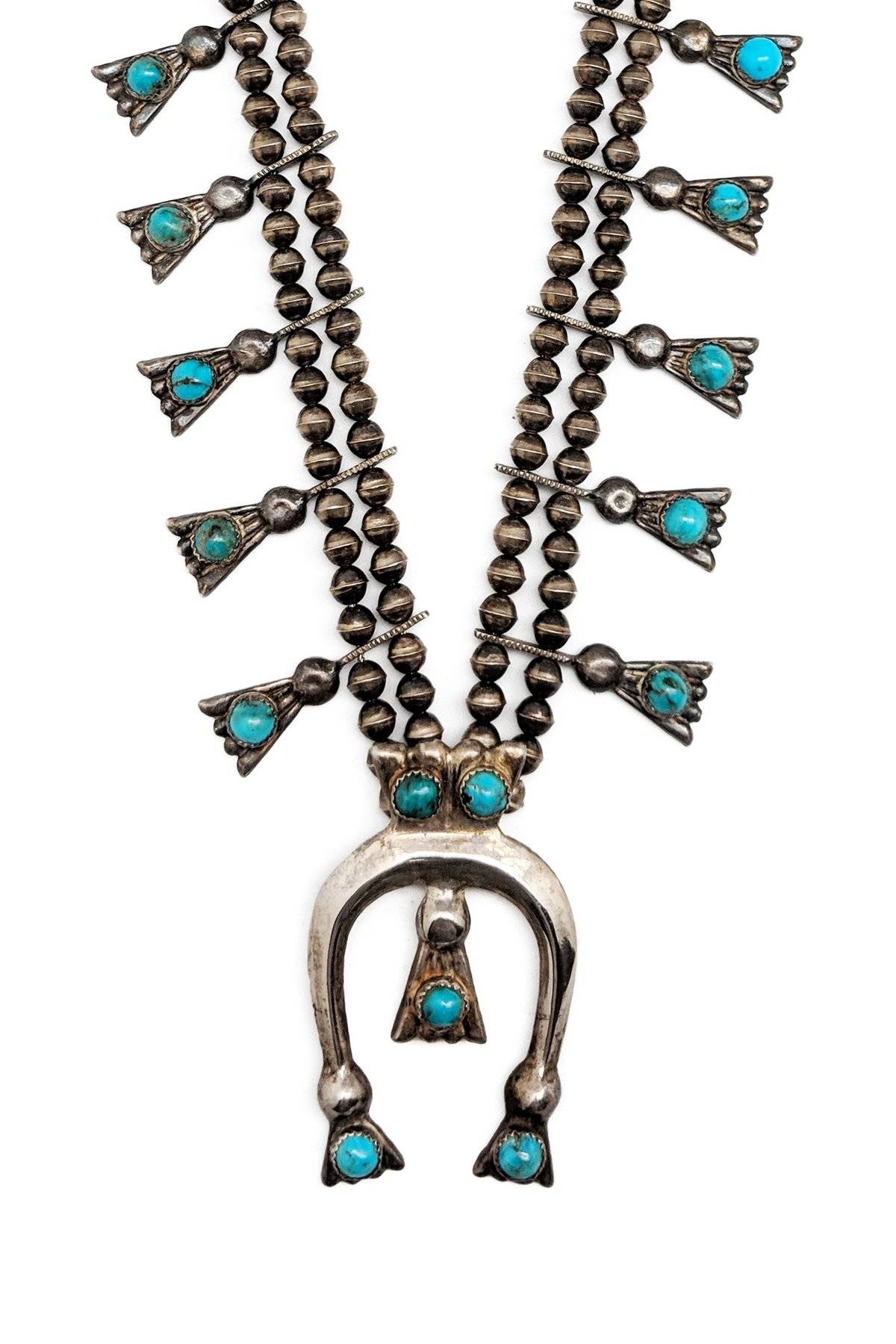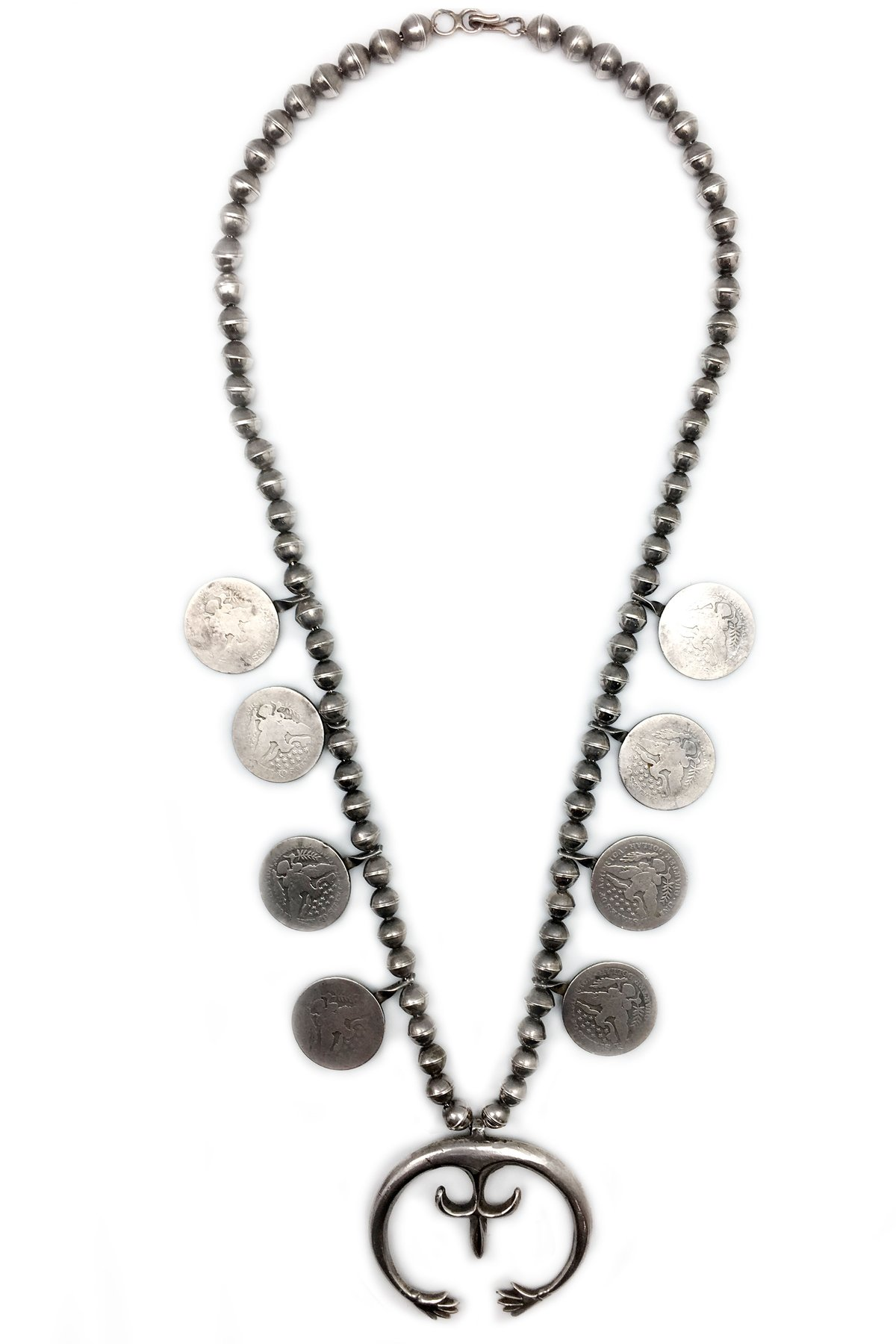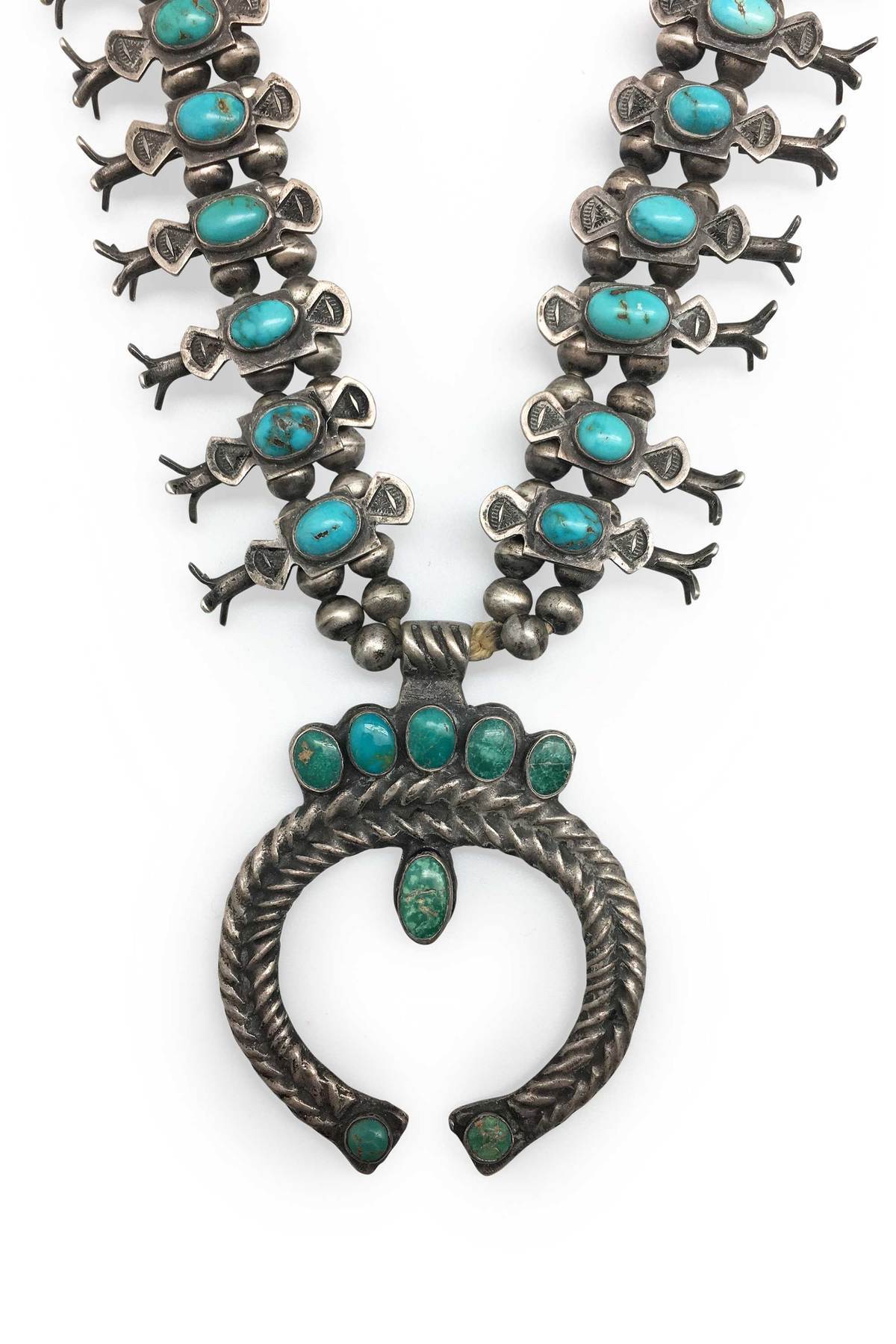 Most scholars agree that the Navajo cooked them up shortly after making contact with Spanish around the 1870s and then other tribes followed suit. The Navajo translation for the namesake bead literally means "bead which spreads out." That's where the clarity ends for the most part because there's a debate about precisely what kind of blossom it is.
Some say the Navajo were inspired by pomegranate designs on buttons of  Mexican soldiers' uniforms. There are others who say, "nonsense!" it's the blossom of a squash plant which Native Americans have grown forever. Then why didn't Native Americans make them before the Spanish showed up? No one really knows, and the most popular opinion is that the Navajo were inspired by the pomegranate.
Same goes for the horseshoe-shaped Naja that's on the bottom of a squash blossom. Like the origin of the blossom itself, how the Naja ended up in Navajo hands is up for debate. Some think the Spanish had them on horse bridles, while others believe the Shawnee or Delaware tribes came over from the plains wearing them. Either way, the Navajo must have thought the naja was pretty cool because you can't have a squash blossom without one.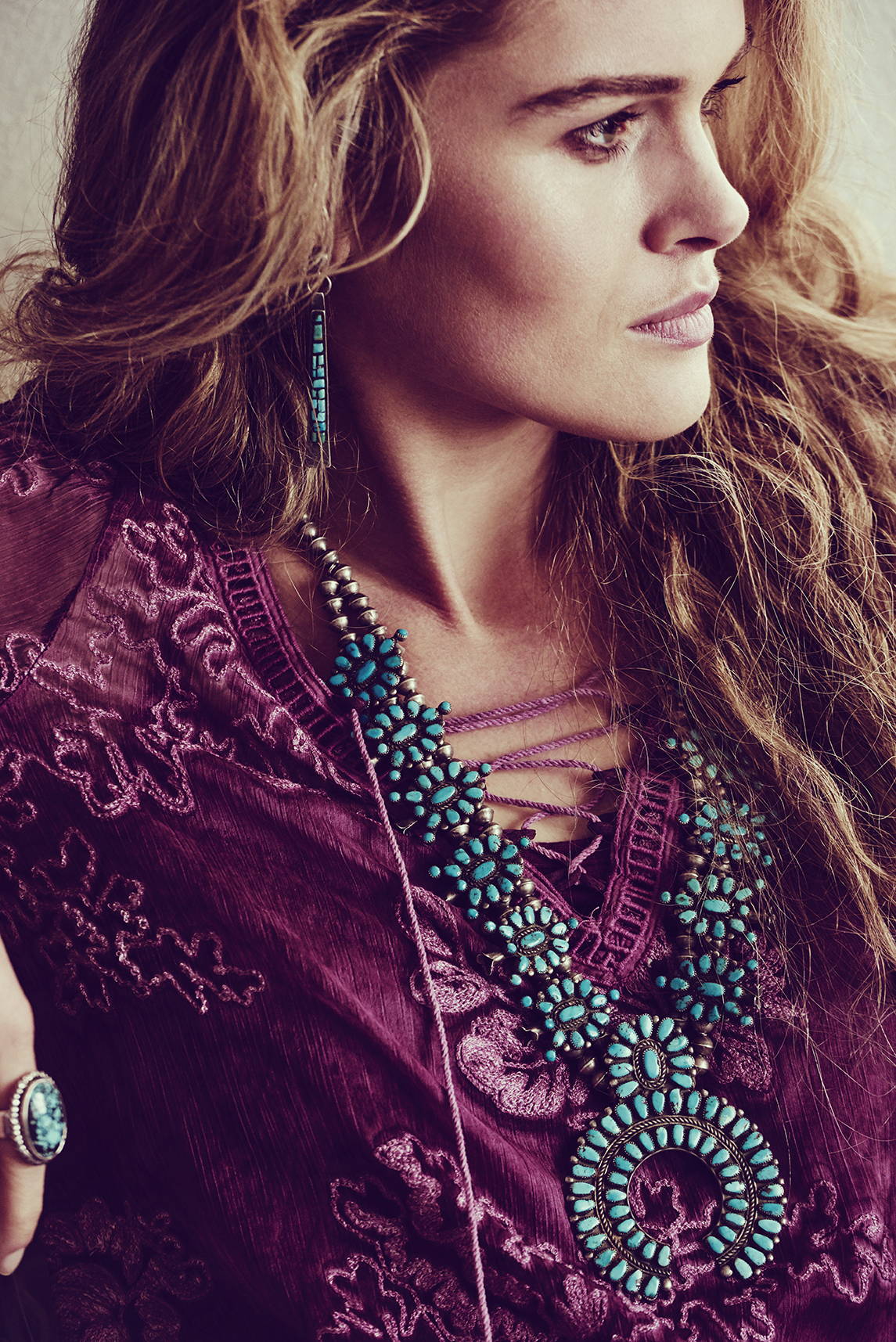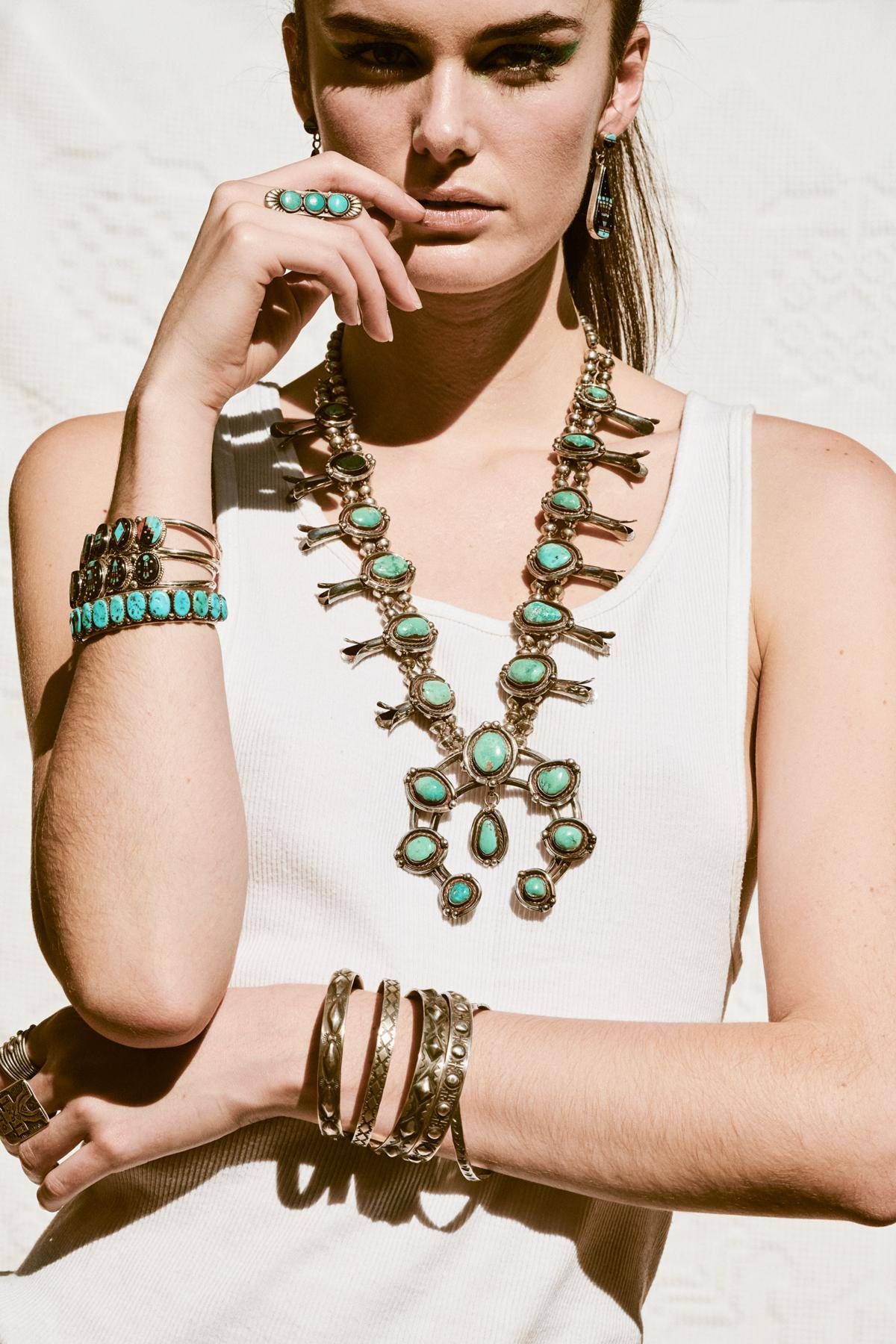 Techniques used to craft these lovely necklaces were far ahead of their time, and sometimes Native Americans used US silver dollars to make them. As you might imagine, this was frowned upon, so they turned to other sources like silverware and sheet silver. Just like today, the bigger the necklace, and the more the turquoise meant the wearer had more wealth - and you can bet the tourists or non-natives, didn't get the good ones.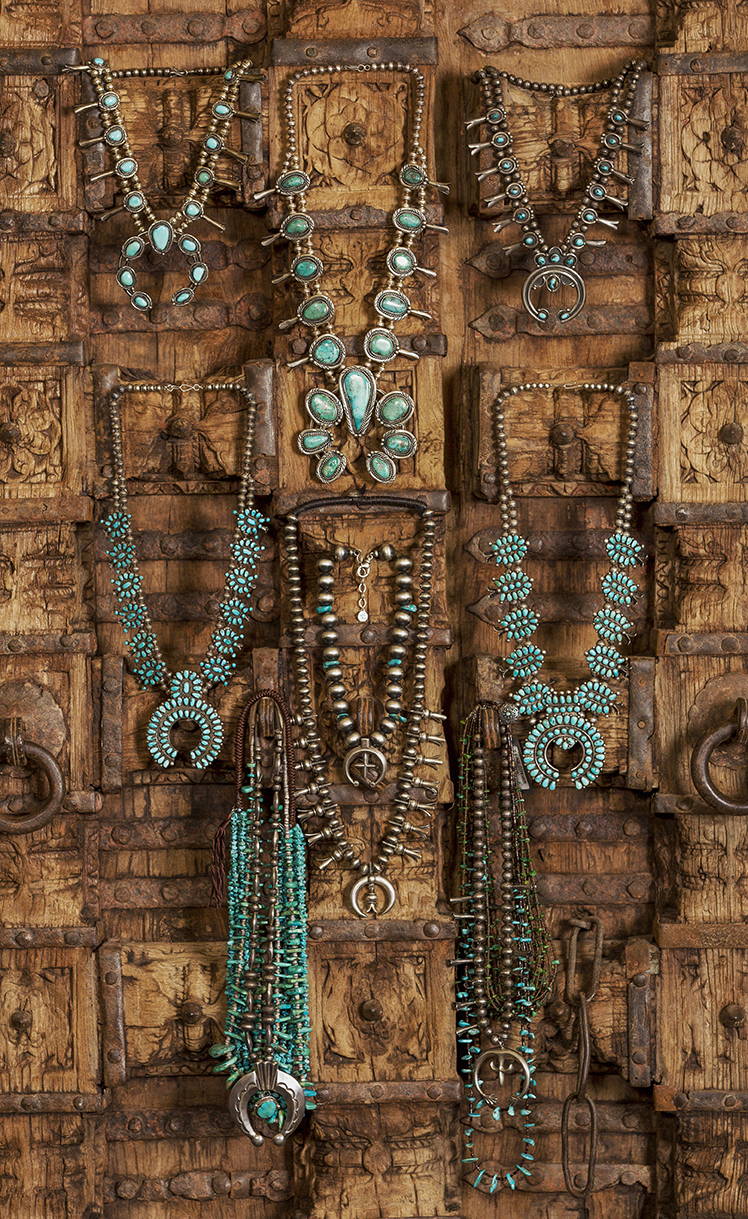 Squash blossoms bloomed biggest in fashion during the early 1970s, then the trend wilted for a while, but now they are popping up again thanks to Millennials who cherish hand made treasures. Whether said Millennials can afford the vintage ones is another story, but God bless em if they can because Double D Ranch has quite a few.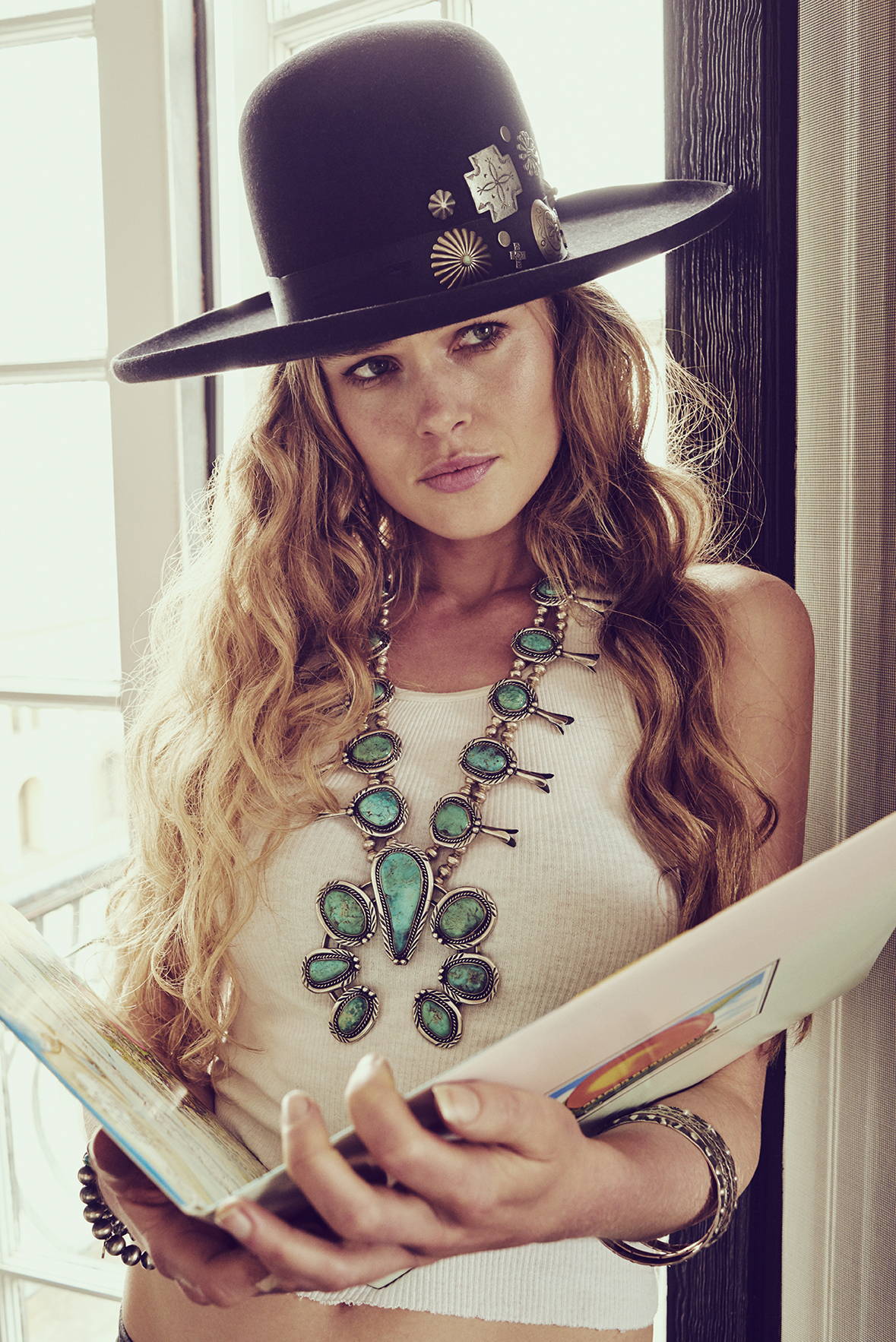 Audrey Franz, our CEO said we find them, "At old pawn dealers. People bring them to us, and we dig around for them like looking for gold."
We're pretty sure we caught her on the tail end of a 16-hour day when she gave that answer. No matter how we find them, you can know they are the genuine handmade article and not a cheap knock off. Ours are on sale now, grab one while you can!
---
SHOP THE SQUASH BLOSSOM SALE