Influencers We Love: Shaley Ham
Influencer We Love: ShALEY HAM
"AT WHAT POINT DO YOU QUIT YOUR DAY JOB?"
It's a question Shaley Ham (@westdesperado) gets a lot and isn't surprising for someone who just celebrated 50,000 followers on Instagram. By day, she's an accountant working on earning her CPA, and in her spare time, she shows people the latest fashion trends and tries to manage her overflowing wardrobe.
"My boyfriend and I moved in together last summer, and we have a two-bedroom house," Shaley said. "One of them is a closet. It doesn't even have a bed in it. My boyfriend installed industrial clothing racks on two of the walls."
Shaley added she will always need an extra room for a closet because her Instagram following is taking off, doubling in the last year alone. She meets lots of people each year at NFR, which she coined  "the fashion week of the Rodeo world."  There, she makes appearances with brands for sip and shops meet and greets and photo shoots, and she piles on the followers.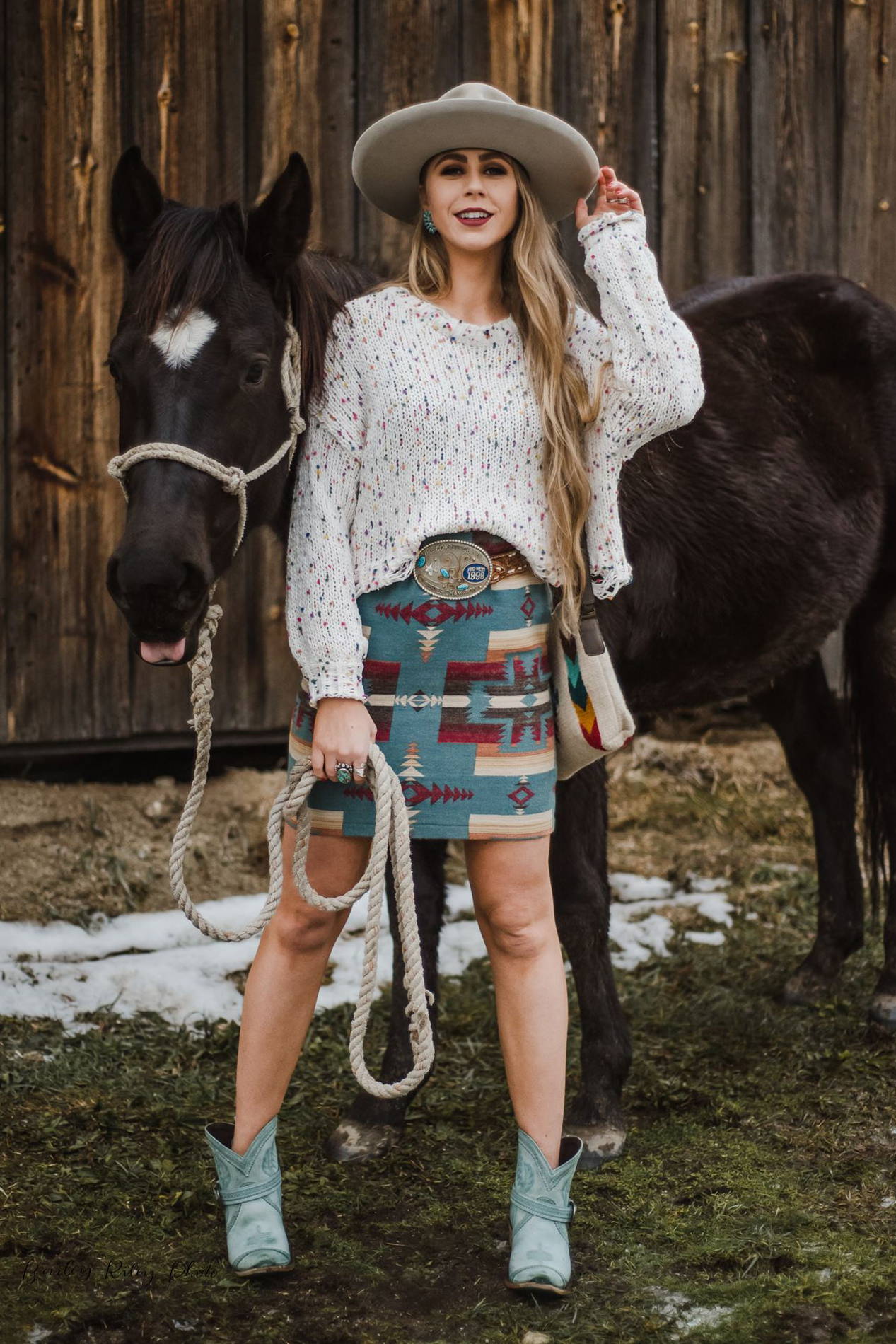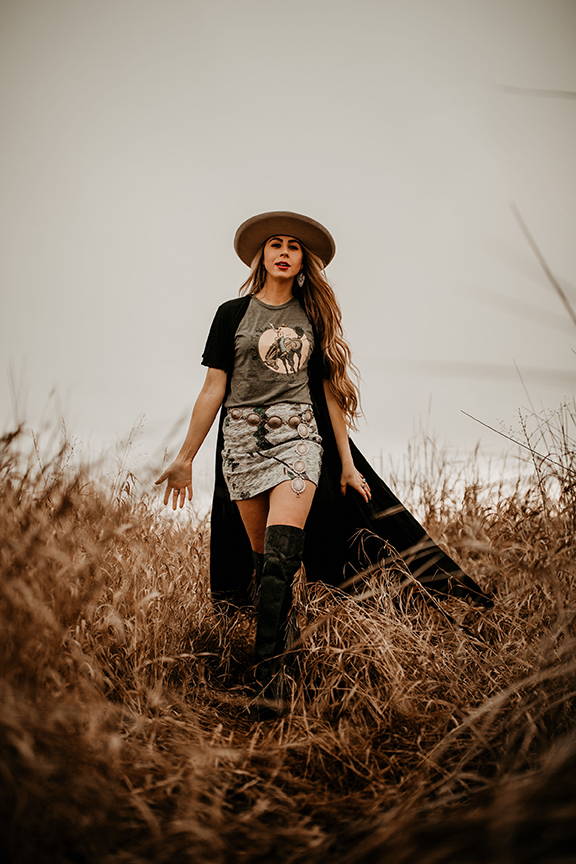 Her journey as a fashion influencer started in 2016 she was working in Portland, Oregon and wanted to stay connected to her western roots, so she began West Desperado as a private page. Then, she went public, but not with pictures of herself. Instead, she was posting flat lays and businesses she liked. A few months later, she went to NFR with her mom and started networking with fashion influencers and companies, who encouraged her to get in front of the camera.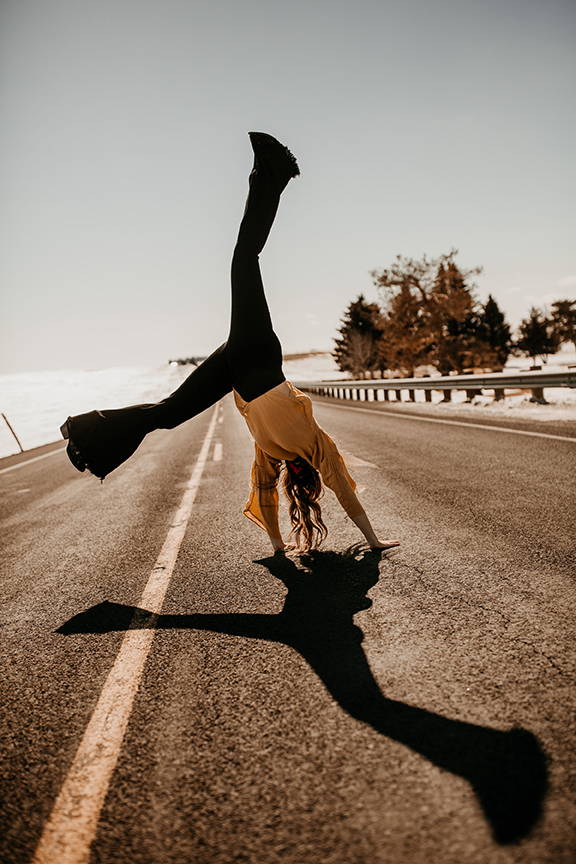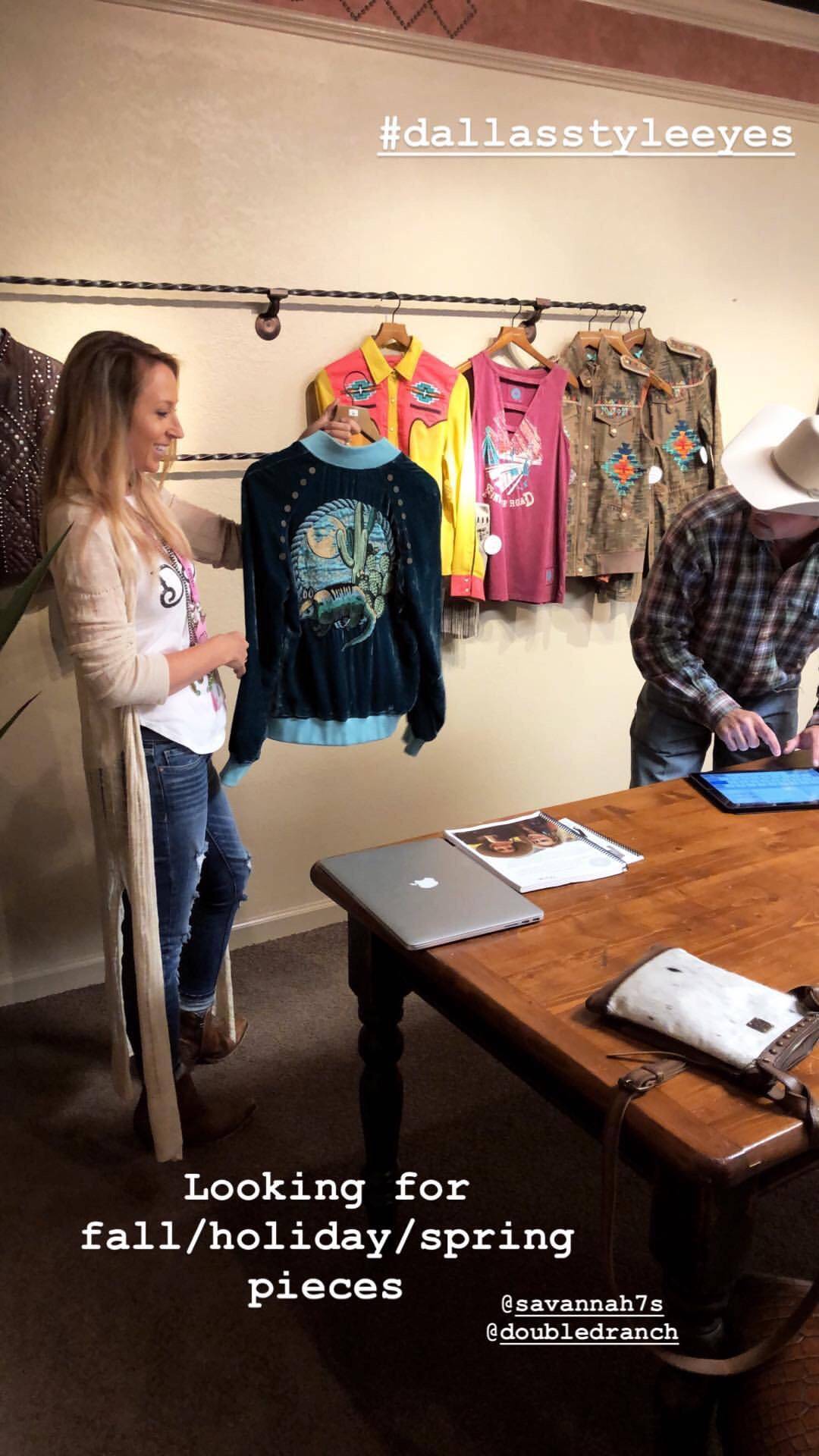 "I've made so many friendships because of this," Shaley said. "Some of my best friends live across the country, and I only see them once or twice a year."
She found her first Double D Ranch piece on eBay. It was a red military-style jacket that she bought and fell in love with, starting her Double D addiction. Now she has a few skirts, a kimono and is looking forward to adding more.
"Last year I went to Dallas Market, and met Cheryl," Shaley said. " I was really nervous to talk to her. I got my first look at the Arizona Highways collection, and I really liked the fridge suede shorts [Apache Junction Short] they had. I posted the [Native Eagle Top], and people just freaked out."
We love Shaley because of her sharp sense of fashion and styling. Follow her on Instagram, and you will see her pushing the envelope with unique looks that contrast western clothing with old school arcade games and middle of the road cartwheels. Her eye is what sets her apart and why we hope to work more with Shaley in the future.
"Me standing there in an outfit isn't going to do anything for anyone," Shaley added. "I'm always sending photographers crazy pictures saying "can we do this?"
As for the day job, Shaley says she may scale back after tax season, but likes the security and doesn't think she could ever do her fashion full-time. To that, we offer a little unsolicited advice: go all in on this fashion thing, girl and don't look back! The security will come.
---