HAPPY NEW YEAR! WHAT'S NEXT?

HAPPY NEW YEAR! WHAT'S NEXT?
Well, y'all… we did it. We endured 2020, the year that seemed to last a decade. And we are ready to slam, lock, and caulk that door shut. Listen, we're not naïve – we know that just because the calendar flipped a page that the universe didn't flip a magic switch; the ball drop didn't come with some Fairy Godmother that would put things back to the way they were before at the stroke of midnight. And ladies, that's exactly why we need to shift our focus forward, we've got to look to what's ahead -- 2021, whatever it brings, is here, and if we don't welcome it in with a little bit of optimism and hope and a whole lot of humor, well, then that's just bad juju!
On that note, we want to invite you to join us in a little thing that many of us in the Double D family are doing this year to stay in a positive state of mind: keeping a gratitude journal. It was so easy to get caught up in the negative events of last year, that we've decided to make a more conscious effort to focus on the good by writing it down. Of course, we're doing it in DDR style – Jewelry Keeper Journal and Marble Leather Journal for those who like a little more freehand and/or like to sketch. Get yours and join us in infusing a little positivity and gratitude into 2021!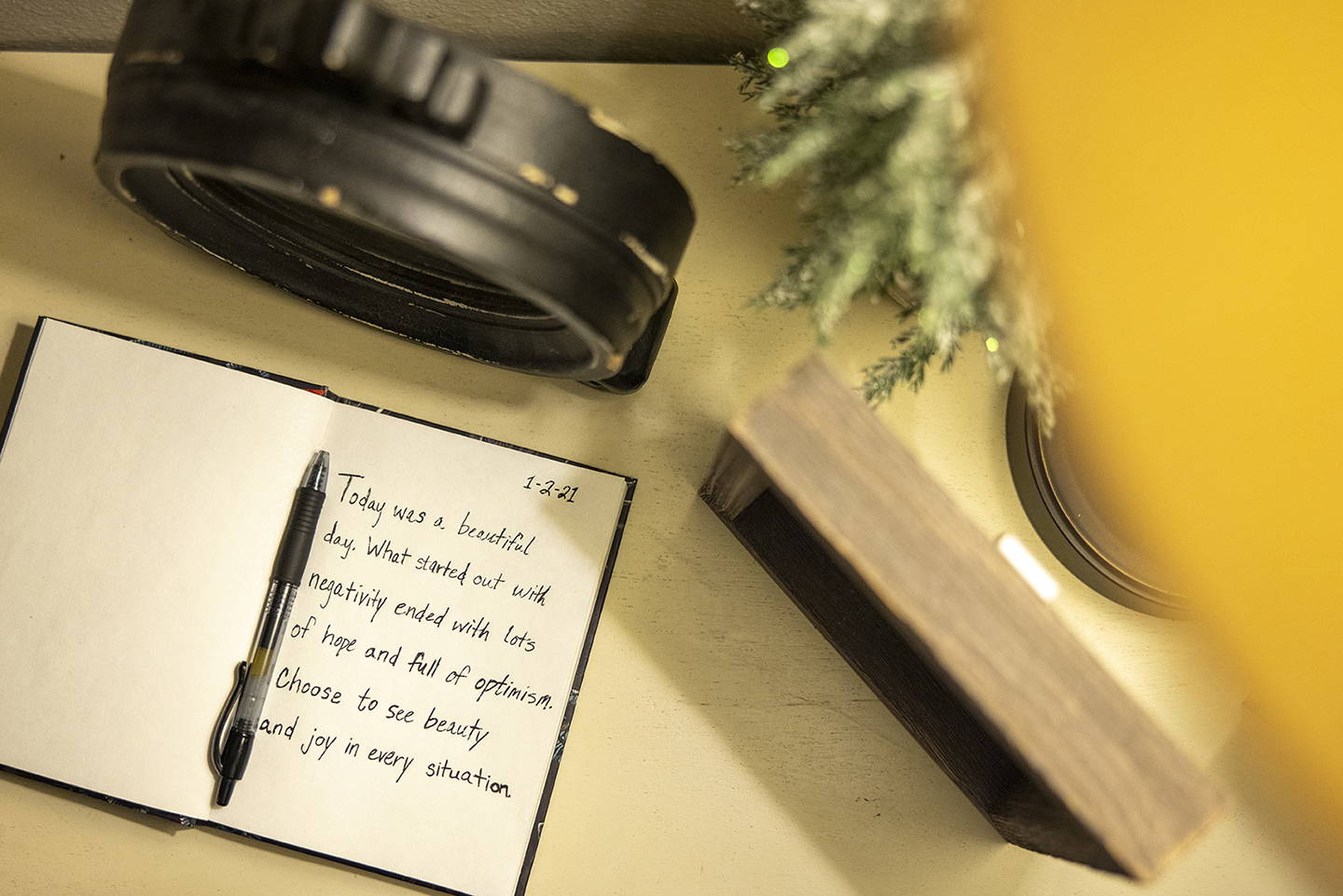 But that's kind of our "collective" resolution. On the tail end of a year like that, we got curious about what individual New Year's resolutions would look like this year. (Yeah, we know… you're supposed to start your resolutions on Jan. 1, but we all deserve a few extra days to recover from 2020. We'll give it until Monday.) So, we did a little asking around the office, and the answers were full of the expected humor and realism this crew is known for.
MITCHELL FRANZ: I have too many to list. I like to make a bunch, like 30, and then even if I fail at 29, but I stick to one, then ya know – success! What I really want most in 2021 is for Halley to meet deadlines. Not even deadlineS, plural – A deadline.
[Author's Note: He was obviously saying this directly to me and was totally (ok, mostly) tongue-in-cheek. But, also, #same – it's my #1 resolution for 2021. Send thoughts and prayers.]
HEDY CARTER: Well, to lose weight, I guess, but whose isn't after quarantine? Then again, I make that same resolution every year. Hell, I make it every Monday.
KRISTEN SCHLEY: Lose weight, drink less wine, stop cursing, be kinder? Just so you know -- none of those will happen.
CHERYL McMULLEN: I'm not making any this year. I went into 2020 on such a high, what with the January trip to Nashville, and Tanya, and the Grammys in LA. I'm not jinxing it this year. Plus, I never keep 'em anyway.
We found a lot of people weren't making them this year – and some weren't suitable for print (looking at you, Doris). It seems that most of our resolve is to just. keep. going. And you know what? In times like these, that's good enough.
If last year taught us anything, it's that a whole lot of things are out of our control. (I mean, I guess we've always known that – you know what they say about God and plans…) It really held a mirror up to each of us, showed us what we're made of, and we all learned a lot about how we handle things like isolation, crisis, and unparalleled levels of uncertainty. But guess what? If you're reading this, you've survived 100% of the hard days you've had so far, and that's a pretty damn impressive batting average, girl. Pressure makes diamonds and swords are forged in fire, and as far as we're concerned, our Wolf Pack came out on the other side of 2020 even stronger and more beautiful. We've been humbled by your support, moved by your kindness and compassion – toward us, toward each other, toward anyone in need – and endlessly in awe of and grateful for this community y'all have built. Here's to a better year ahead. 
Play nice. Be Free. Keep going.