Guest Author: Jack Matusek & His Dirty Steaks
GUEST AUTHOR: JACK MATUSEK & HIS DIRTY STEAKS
Jack Matusek is the darling son of DDR Designer, Cheryl McMullen. He also happens to be a master butcher and owner of Raw Republic Meats. He's gifted on the grill, and also a great storyteller. We're pleased to share his little story and tasty technique! Enjoy!
I've been a firebug from way back.
My love affair with fire began when I was about five-years-old under my grandfather's "supervision." He wanted to do some "controlled" burns on the ranch, but he told me that setting the pasture on fire was top secret - it was just "somethin' for the guys to know." Thinking back, he must have been a firebug too.  
When I got home later that night, the gig was up. Mom took one look at the bottoms of my rubber-soled work boots and knew what we had been up to all day.
A few years later, Mom put my brother, Sam and me in charge of burning some rose hedge that lined the upper pond's bank. Another "controlled burn." Man, I can't tell you how fast that stuff will move - we burned about 200 acres of pasture plus another couple hundred of our neighbor's. It took four different county fire departments to contain the blaze.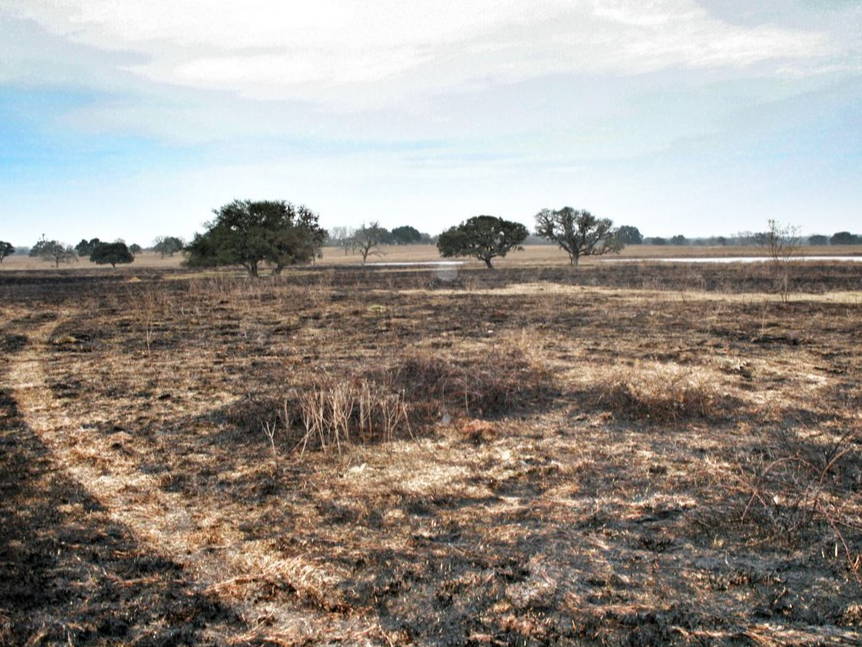 So when I got into butchery - fire became part of the game. Whether barbecuing, cold smoking, or grilling, those flames put a spell on me. I'm like one of those doomed sailors lured by the beautiful voices of the sirens from Greek mythology.
Once I got to France, I learned another way of melding meat and fire: steaks cooked directly on the coals – a trick of Kate Hill. She taught me to build an upside down fire – a fire construction method that bettered my own - in a wheelbarrow. Once the wood burned down in the wheelbarrow, I was able to pick out the red-hot coals to cook my steak on. Perfectly pink inside, lightly charred out and totally delicious.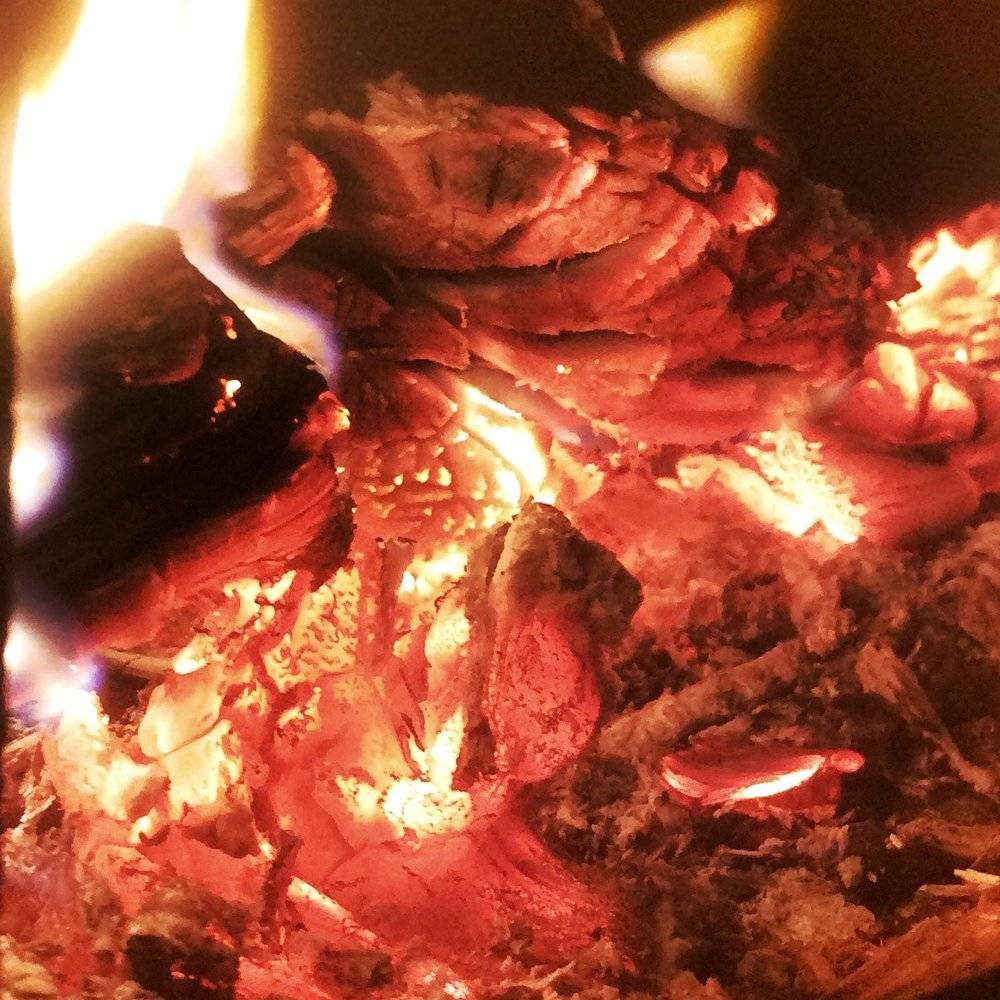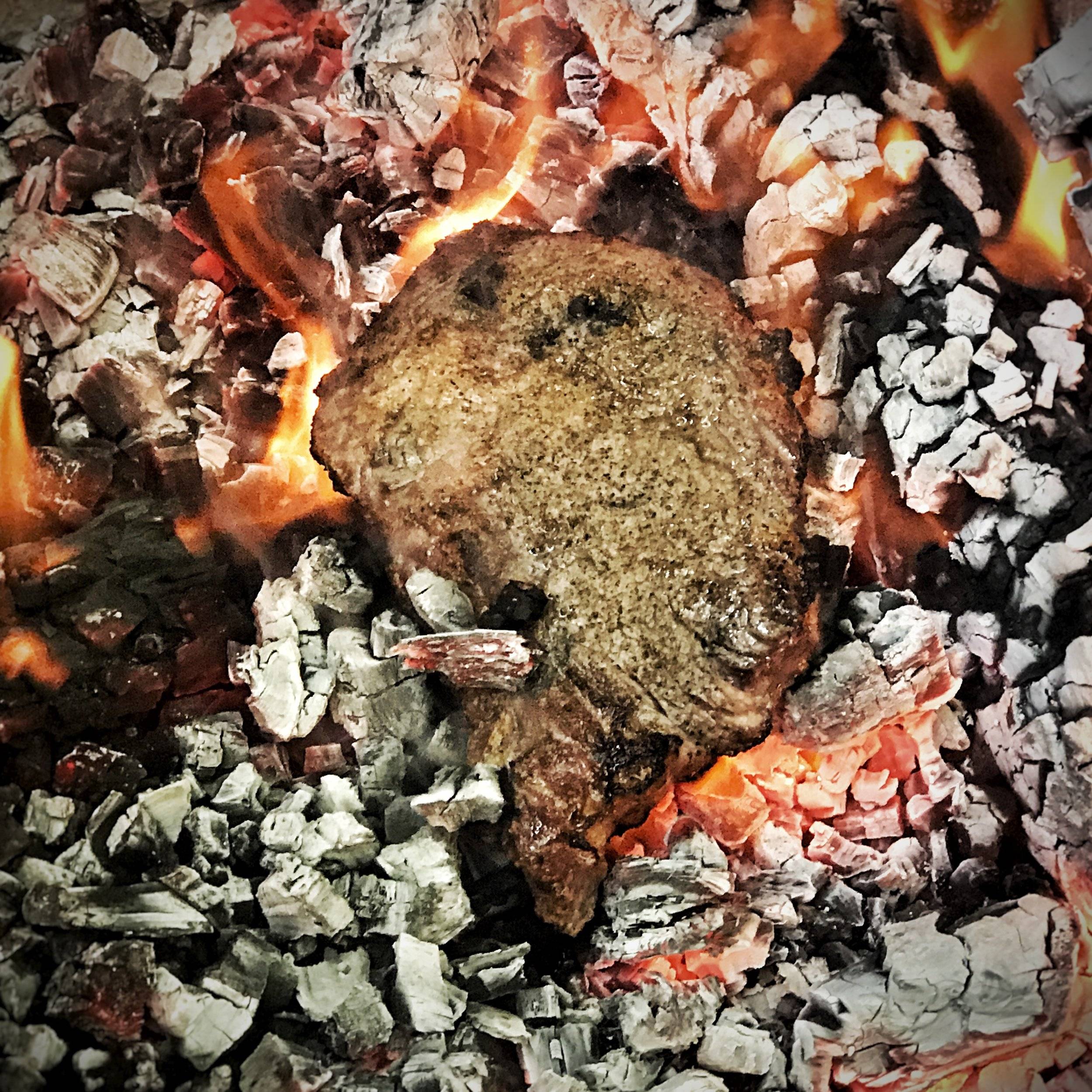 Want to start up a fire and make your own charred steak? Here are a few important tips to keep in mind when cooking "Dirty Steaks:"
DIRTY STEAK STEP BY STEP
FIRE PREP
Start with small sticks in a square pattern. Start the fire and let it burn up the wooden structure. Add larger logs once you have established a good fire.
HOT COALS
The coals need to be extremely hot. I like to use the coals at the center of the fire - the ones that glow red hot.
FAN SOOT
When you create your bed of coals, fan the coals to remove any loose soot. Then put your steaks on.
COAL BED
You need to have a large enough coal bed so that when you flip your steak, it has fresh hot coals to rest on. You don't want to flip the steak and place it in the same spot.
COOK TIME
For 1 inch thick steaks, cook 3 minutes per side for rare. Add an extra minute to each side for medium.  
For 2 inch steaks, cook 7-8 minutes for rare. Add another 2 minutes to each side for medium.
REST
Letting the steak rest for 10 minutes after removing it from the coals. This is essential.
I know. You are still a little nervous about throwing that $15 dollar hunk of meat into the flames. Check out how I did it in this short tutorial video.
Looking for a little historical twist to the "Dirty Steak?"
President Dwight D. Eisenhower was notorious for hosting dinner parties where he would lather up large sirloin steaks with olive oil and garlic and, to everyone's horror, casually throw the steaks into the nearby fire. In my experimentation, a dry rub of salt, pepper, and other dry spices allows very little soot to stick to the steak. When the steaks are moist, expect to pick up a little more soot.