Gold Records & Grammys
As a recording artist, there are certain milestones to strive for that signify the pinnacle of success. One is earning a gold record; one is winning a Grammy.
We never had those aspirations. We never wanted to entertain or be on stage in front of thousands of people, in fact, we barely like being in a crowd and certainly don't like being the center of attention. (Never mind that we didn't have the pipes for it.)
And yet, we somehow found ourselves at the Grammys anyway.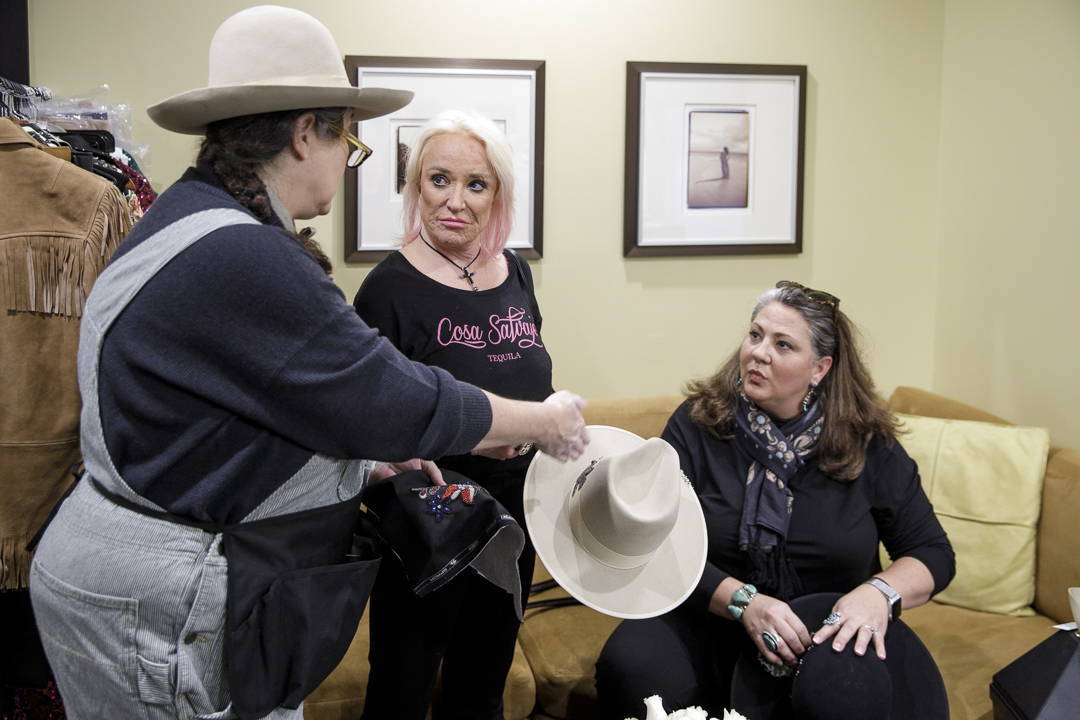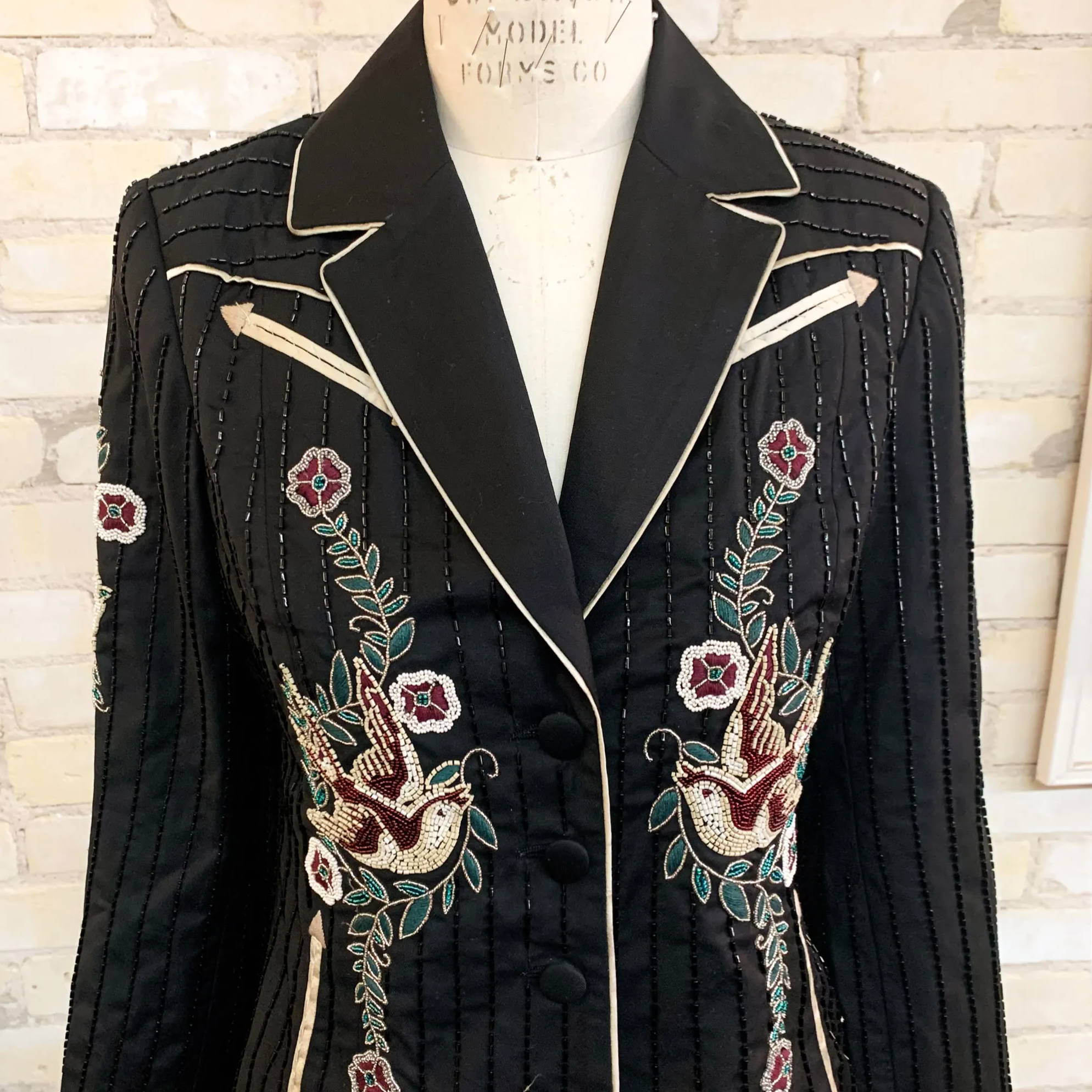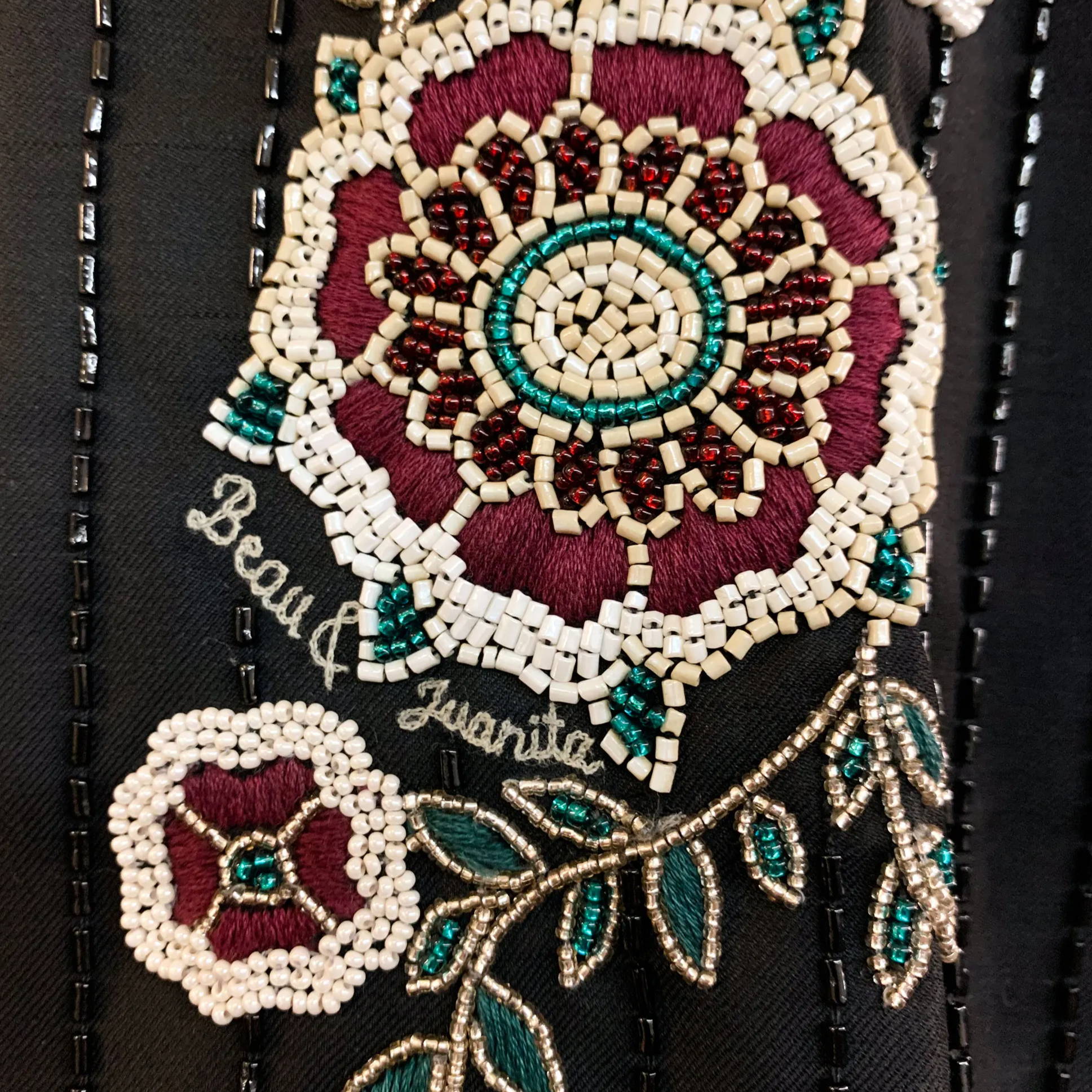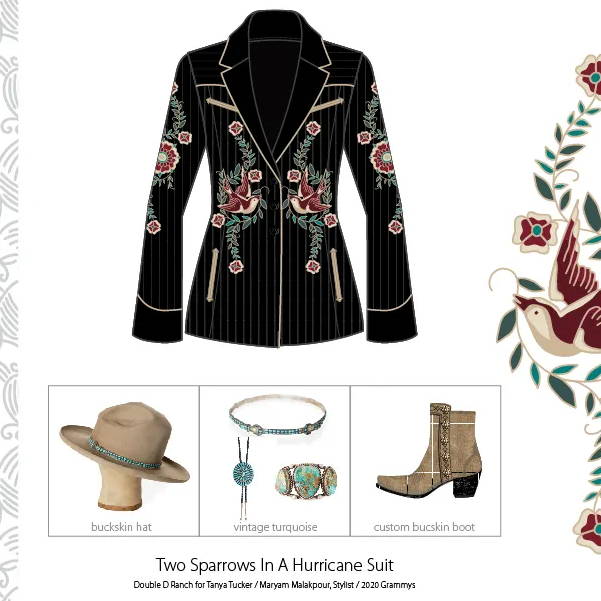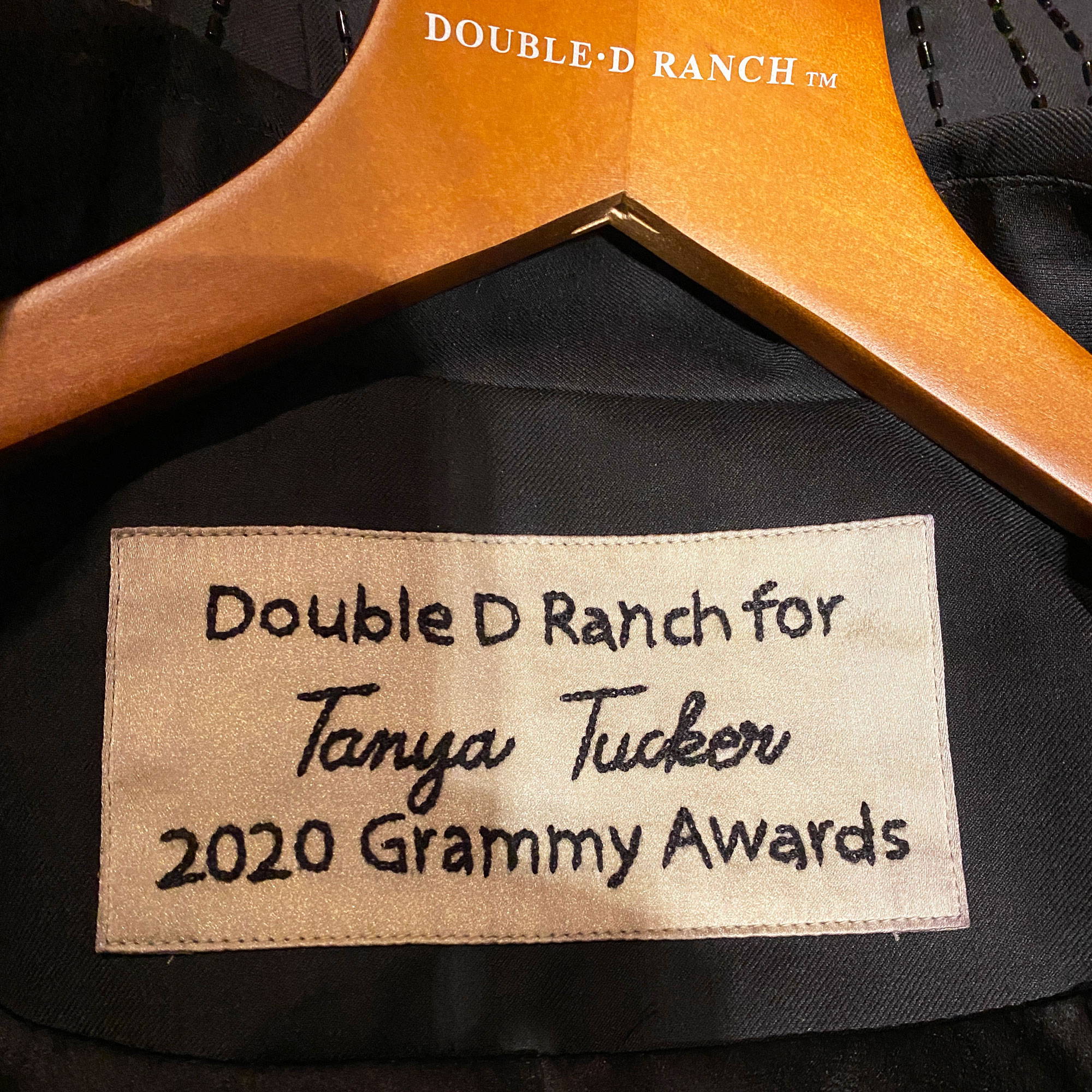 In a roundabout way, we were a part of country music history. After her critically acclaimed comeback album – her first original release in 17 years – Tanya accepted her first ever Grammy Awards decked out in Double D Ranch.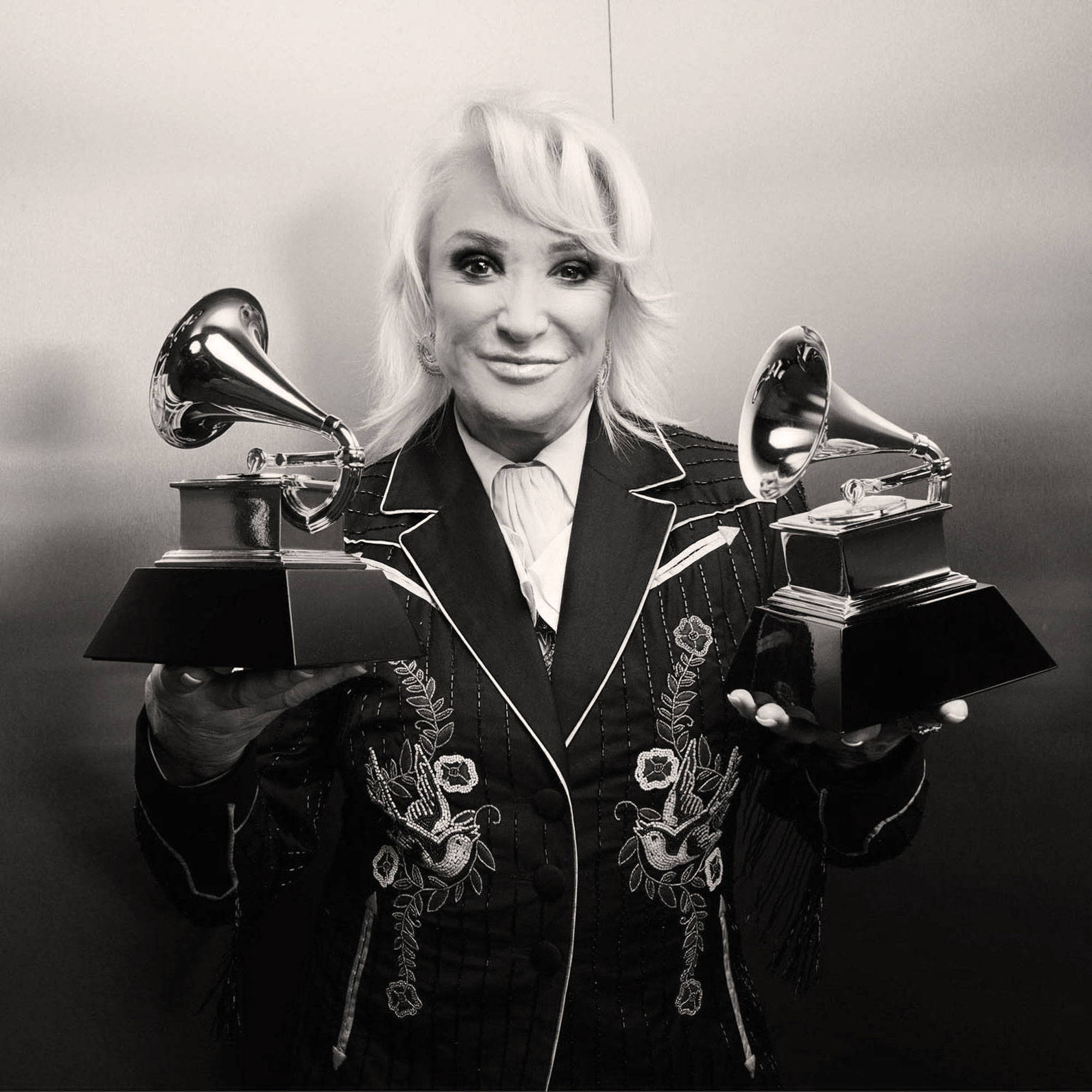 But our moment in the spotlight, our pinnacle, was that evening when Brandi and Tanya performed "Bring My Flowers Now", with Tanya donning a custom DDR suit, a dazzling beaded version of the Man in Black Suit we created for the Nashville collection, complete with names of her late parents embroidered on the sleeve. She sparkled on that stage.
Seeing something we created on a stage of that magnitude was a dream we didn't even know we had, but it was surreal, emotional, and it certainly felt like an achievement. We've come a long way since belting "Delta Dawn" in the backseat.