Go Green With The Down Mexico Way Jacket
Go Green With The Down Mexico Way Jacket
Blame the Truman administration for your Mexico bender hangover and for starting a fashion trend that lives on today. It's World War II, and Mexico is really helping the labor shortage in the US with an estimated 300,000 workers from South of the Border. This went a long way to improve relations between the two countries, and after the war, to cozy up a little more, the folks in Washington started encouraging travel to Mexico. Mexico welcomed the chance to prove the place wasn't a lawless land of banditos.
Mexico was pretty exotic back then, and the first flight didn't start until 1943 when American Airlines added a route from Dallas.  Then, after the war, gas rations ended and US tourists drove on down to border towns, wanted something authentic, and many times the Mexican Tourist Jacket was it.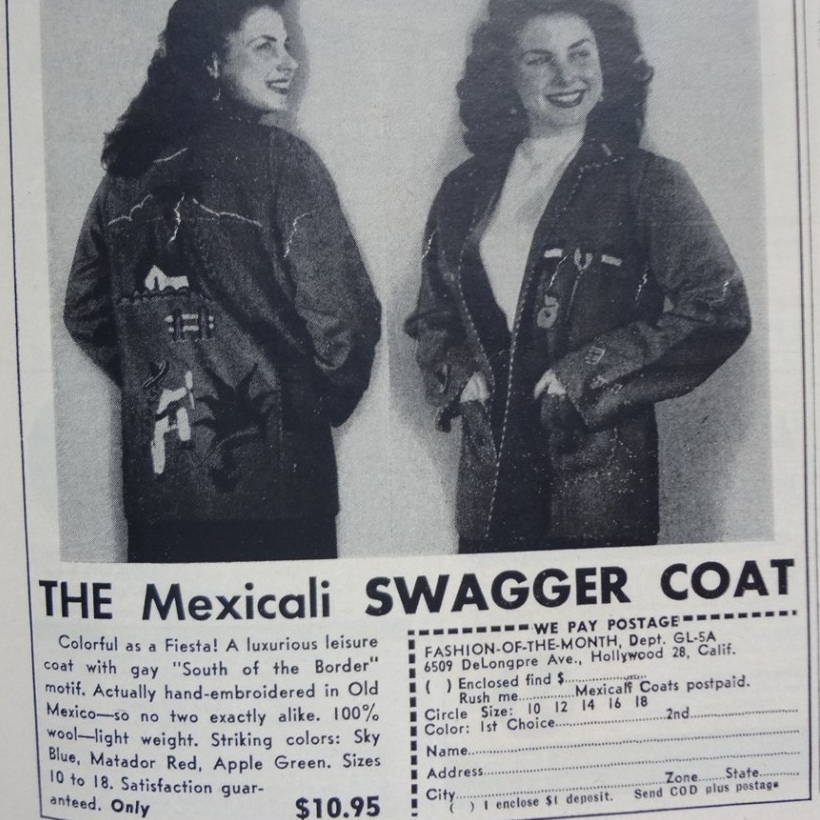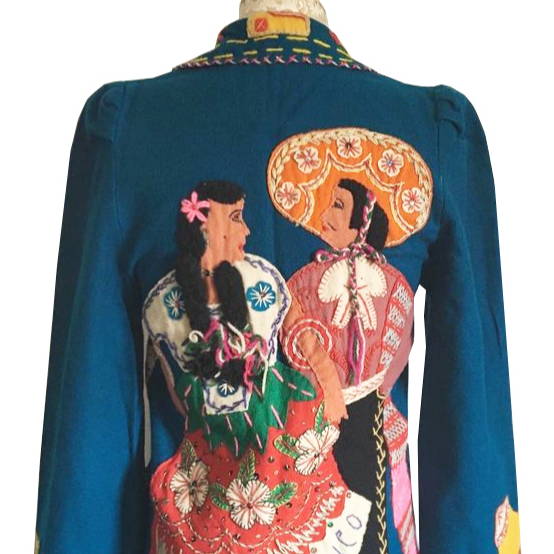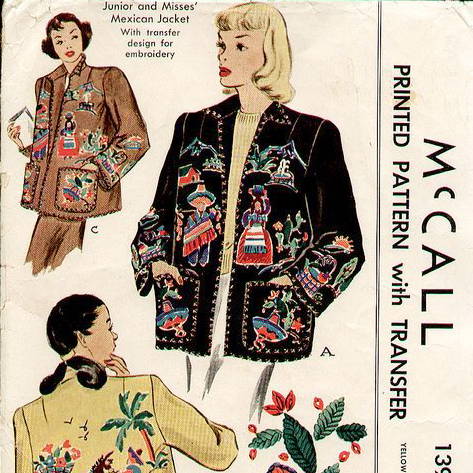 That helps explain why half of the vintage Mexican Tourist Jackets were purchased in Nogales, Ciudad Juarez, and Nuevo León (Monterrey). The ladies must have loved it, and their friends must have wanted one, too because McCalls trotted out a needlework pattern in 1947 and the Mexican Tourist jacket "trended" until the mid-50s'. Then it flamed out like a bachelorette party in a cantina at 2 am.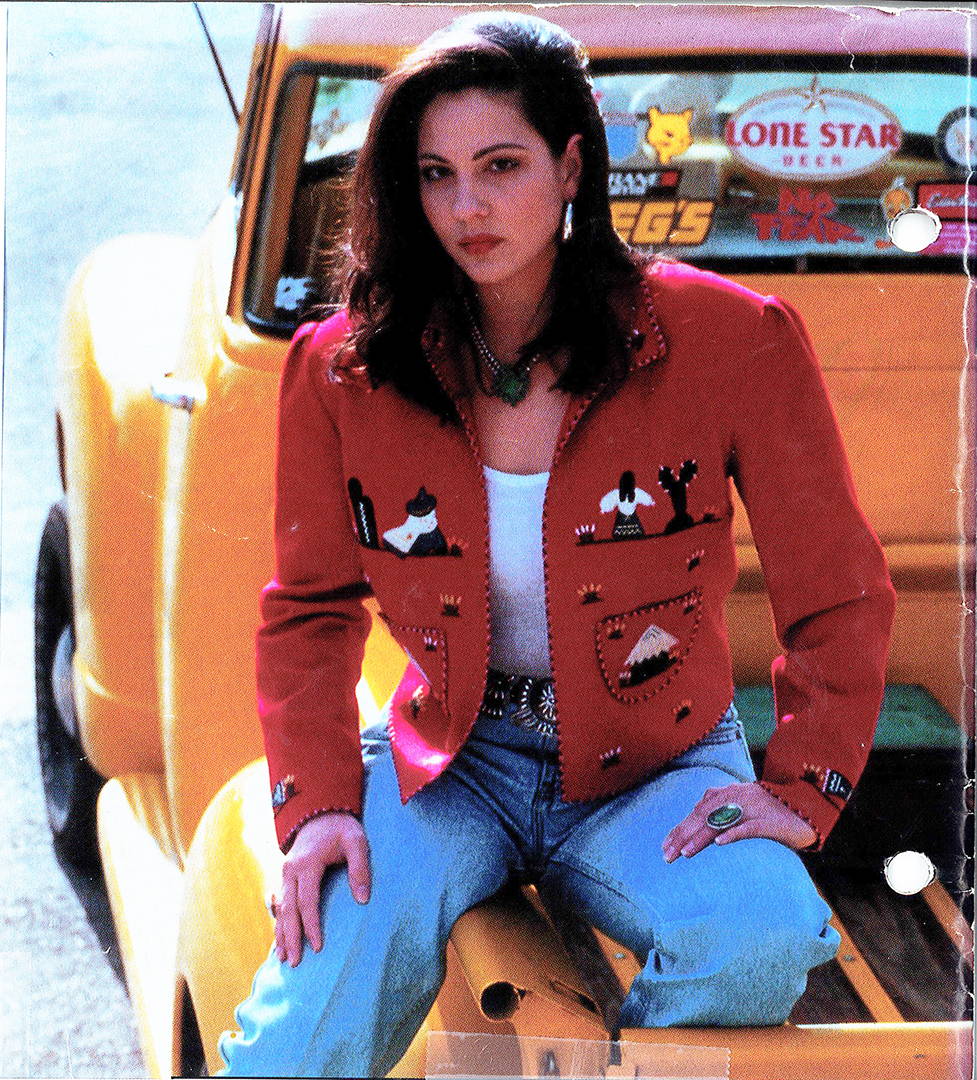 Double D Ranch's original Mexican Jacket c. 1997
The nostalgia and the fact it went out of fashion all too soon, was all the more reason why we made one in the mid-90s' to much fanfare. We thought it was high time to do it again with the Down Mexico Way Jacket which is available in jalapeño green, black and ranchero rouge, which were traditional sarape colors (and, sadly has nothing to do with St. Patrick's day. But what the hell).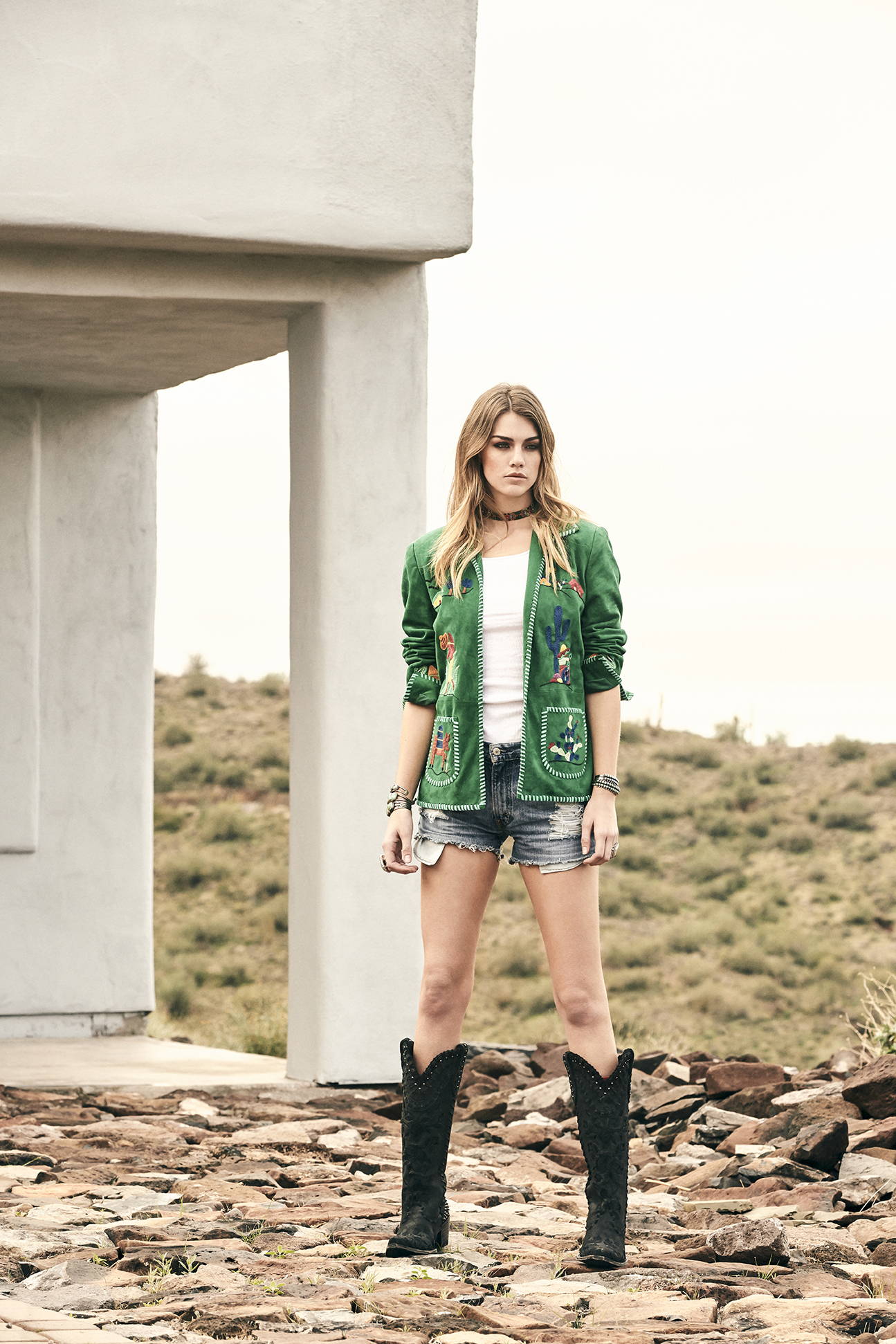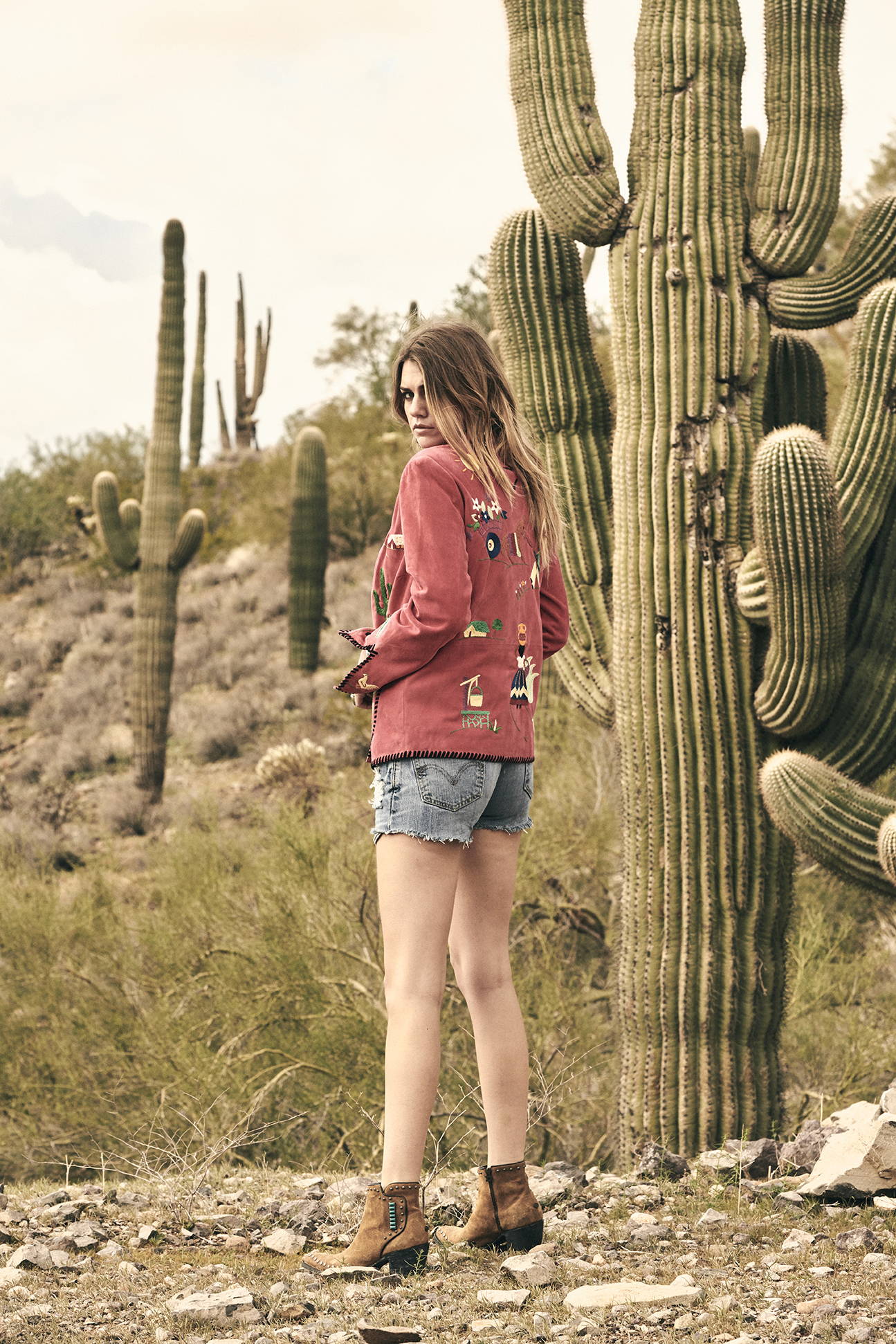 To kick it up a notch, we skipped the wool fabric and crafted ours in beautiful, buttery suede.   Then, we hand embroidered each jacket, one at a time, with traditional motifs like La China Poblana. We don't see her as a "Maidservant of the village," though. We see her more as a bad-ass bandida who waltzes around El Charro by his…well you know.
Just who will you entice in your Down Mexican Way Jacket is up to you. But you better hurry, because they are limited edition and going faster than warm tortillas at a border crossing.
---
Get ready to fiesta until mañana in this fresh take on a vintage classic. Double D Ranch has reimagined the popular felt jackets of the 1940s and 50s.
Style tip: Style this jacket with a low slung concho belt and our Coyote Moon Boot in Black.
fit: loose

hand embroidery
boxy, suede jacket with no front closure and leather lacing bound edges
100% goat suede
Limited Stock Available
---