FROM THE SOUTHWEST TO THE SOCIETY PAGE
FROM THE SOUTHWEST TO THE SOCIETY PAGE
The inspiration behind much of the aesthetic of the Taos collection is the late Millicent Rogers, a style icon and revolutionary who is largely credited with bringing Native American jewelry to the forefront of fashion.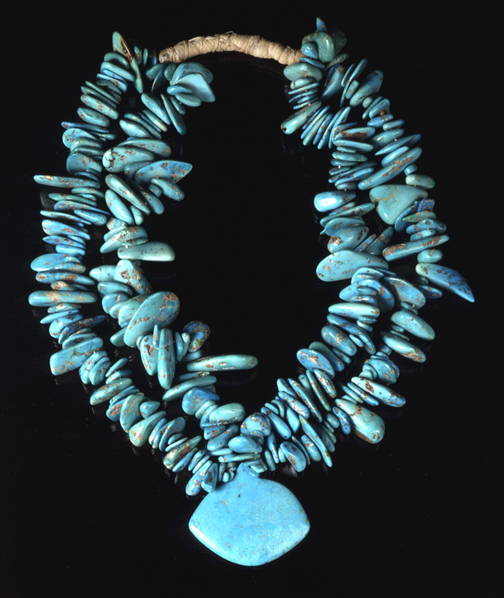 Millicent was a striking beauty with an impeccable but somewhat unconventional style for the time, which landed her in the pages of fashion bibles like Vanity Fair and Harper's Bazaar. As an heir to the Standard Oil fortune, she was a sweetheart of the New York City social scene, where she turned heads and made waves by debuting this sort of "high-low" elegance, donning exquisite diamonds juxtaposed with handcrafted silver and turquoise pieces she'd acquired on her adventures through the Southwest. The look caught on among the who's who, and soon traditional Native American jewelry was in demand all across the country, helping to boost livelihoods of native artisans and infused the communities with income.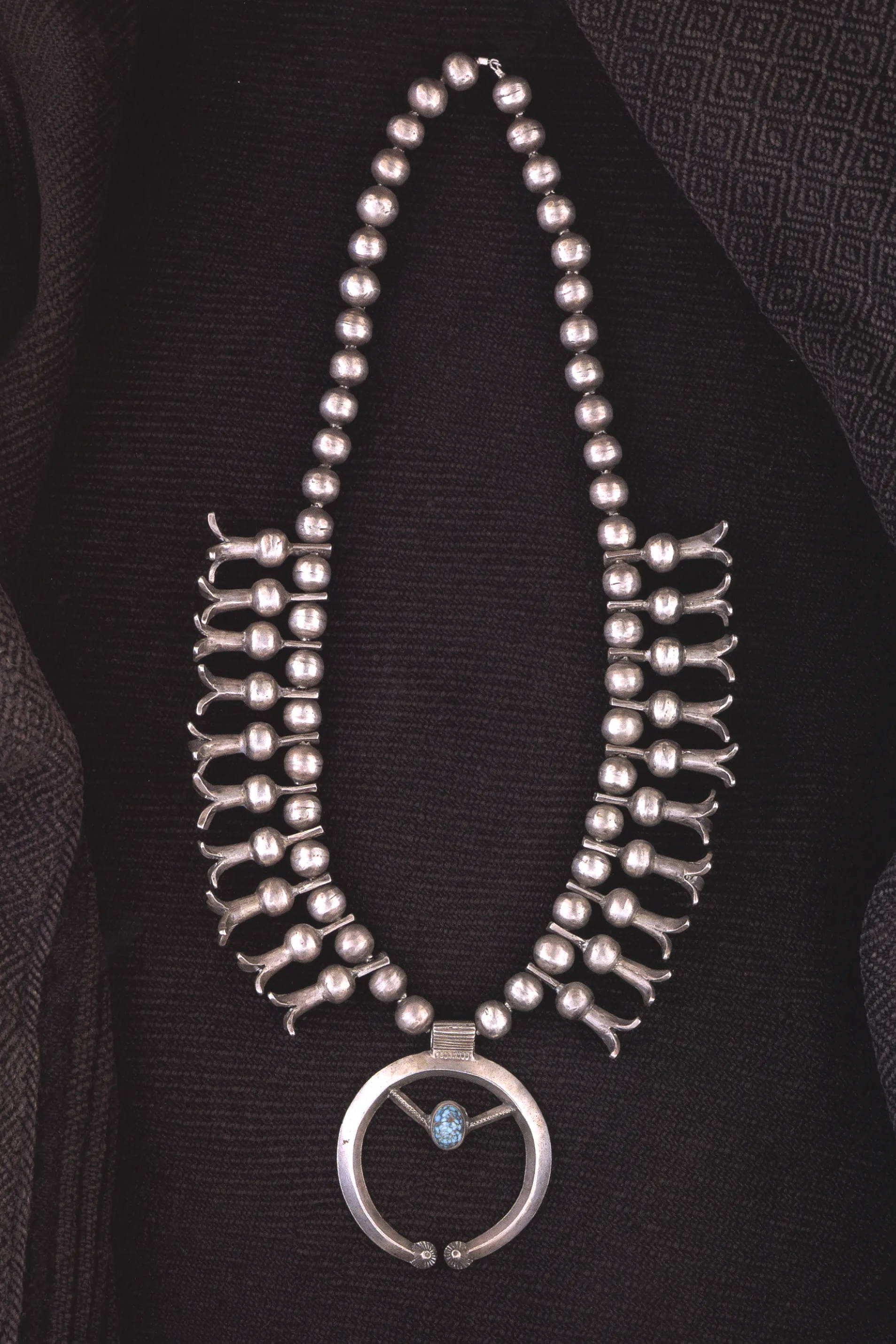 Millicent popularized some of the signature styles of jewelry that are still coveted and collected to this day. She could often be found donning statement-sized squash blossom necklaces, a classic concho belt, and stacks on stacks of silver-and-turquoise cuffs and cluster bracelets.
A girl after our own heart, she definitely wasn't afraid to load up! The entire Taos collection is Southwest jewelry-centric, a bit of an homage to Millicent's love for it; beyond the fabulous pieces we paired with the clothing, we incorporated jewelry into the garments themselves, so even if you're not loaded up with actual jewelry, you can still get in on Millicent's style with pieces like the Jewelry Keeper Tee, the 3rd Phase Tee, and the 3rd Phase Scarf. No matter how you wear it, Southwestern jewelry deserves to be celebrated!
Millicent became a prolific collector of indigenous jewelry and art, and an advocate for the advancement of the Native American culture. Upon her death, her youngest son created the Millicent Rogers Museum in Taos, which houses her collection and continues to honor the art.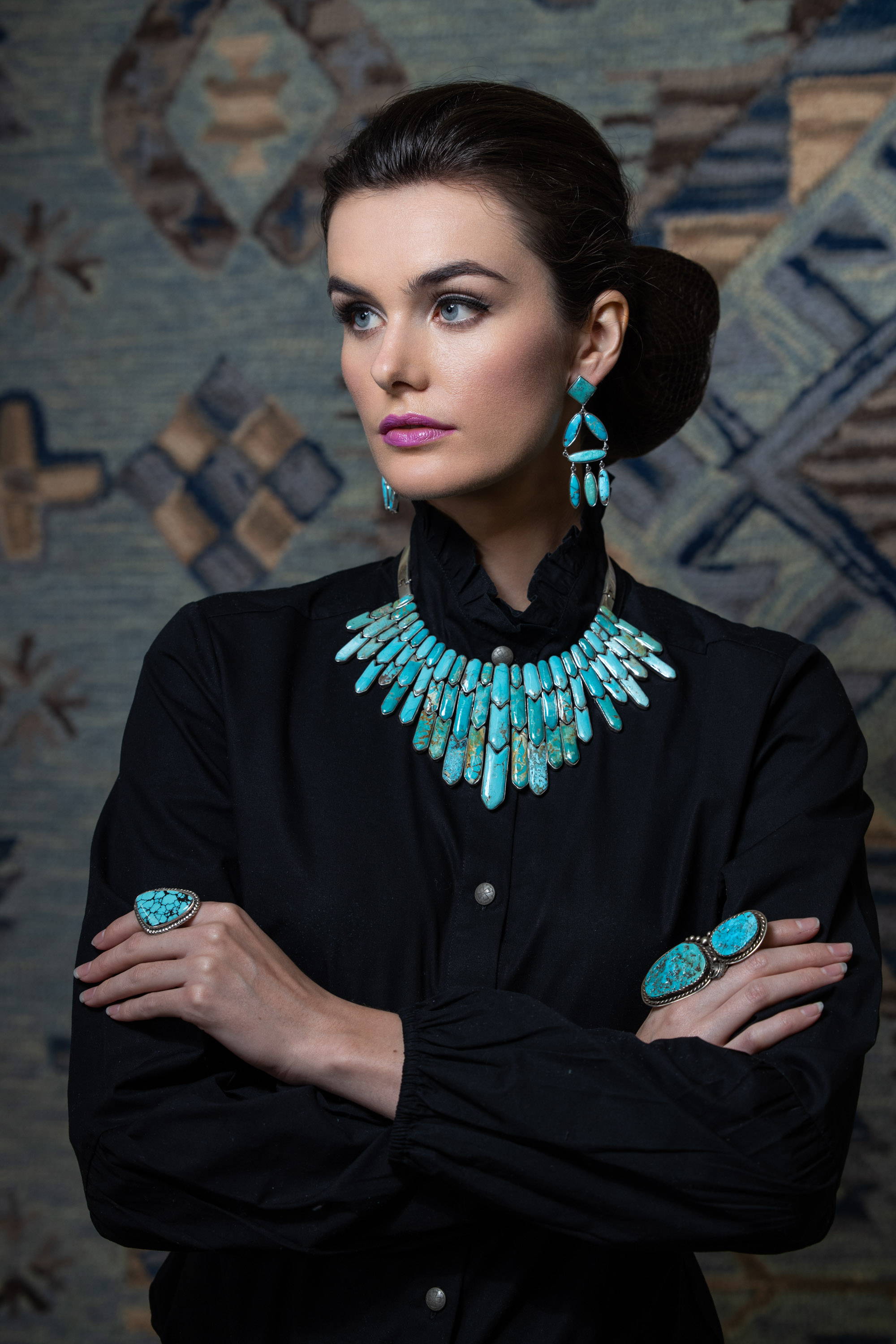 This statement sky stone bib necklace is the work of contemporary jewelry artisan, Federico Jimenez. Incidentally, and fittingly, Federico was formerly a trustee of the Millicent Rogers Museum.