Turn on the Charm
Obviously, the 30th Anniversary Collections are reflective and nostalgic for us. We poured a lot of our heart and our history into 'I Go Back', and symbols that represent significant pieces of our lives permeated the collections. We designed those symbols into a series of commemorative charms to celebrate this monumental milestone -- one for each collection that encapsulates the themes and elements within it.
"There was an old, sappy Jim Croce song called 'Time In a Bottle'," Cheryl explained. "And that phrase just kept repeating in my mind. I'm not even sure the lyrics make sense, but that line kept coming back to me when I was designing the 30th Anniversary charms. They're not all technically bottles but each charm 'contains' meaningful symbols and memories from each of these significant places. And together, they represent the whole 'I Go Back' collection."
Matagorda is a mason jar, which is pretty 'country', like our upbringing. It has Hedy's horseshoe which also represents Daddy's horse, Agrouvateur, the flowers that show up in the collection, and a cupid's heart to represent first loves.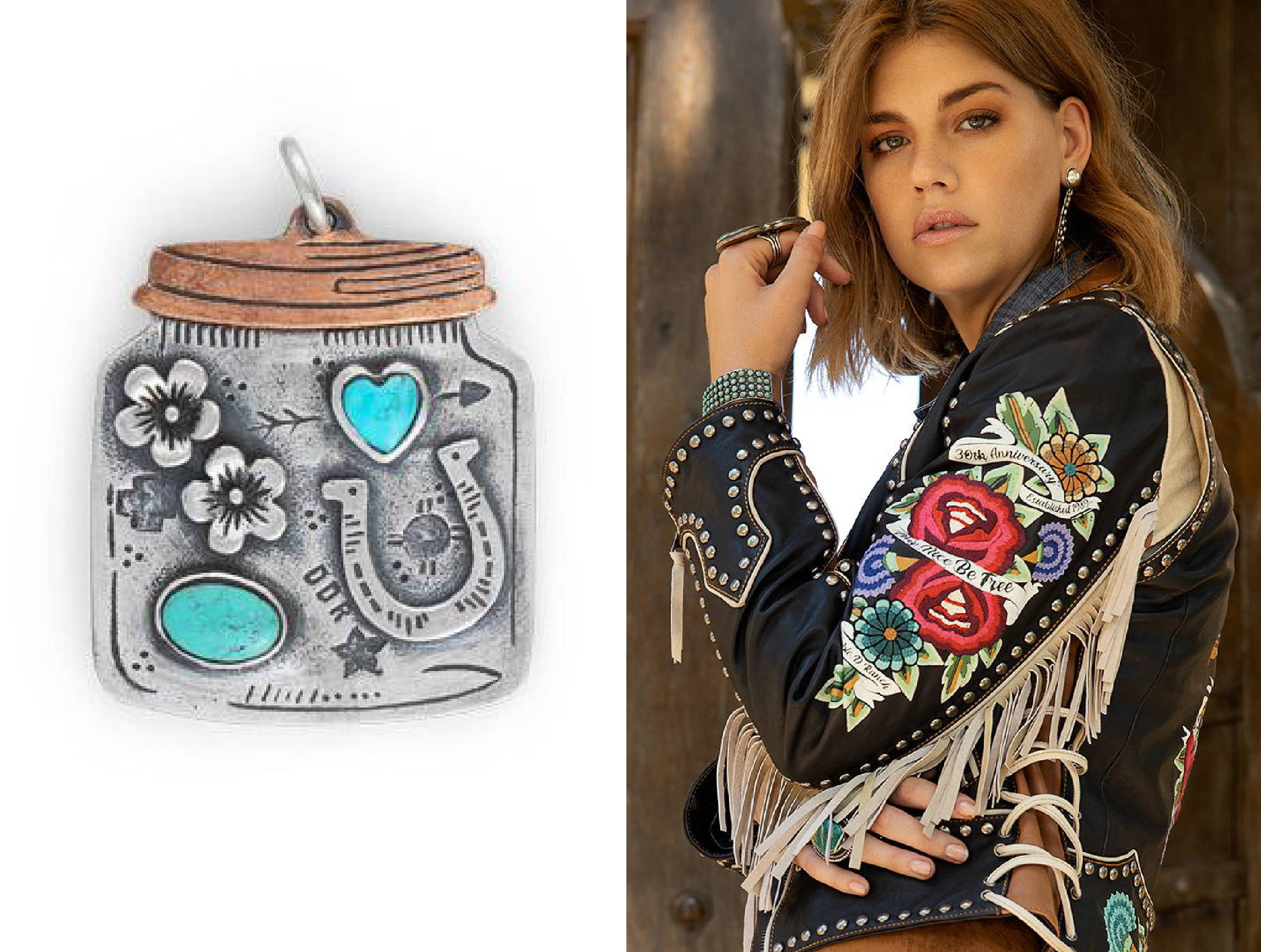 Cody is a whiskey bottle, which is very Wild West, and of course, the buffalo and feather, and some little tiny cabochons representing the colors of the collection -- especially that Shasta shade everyone loved so much!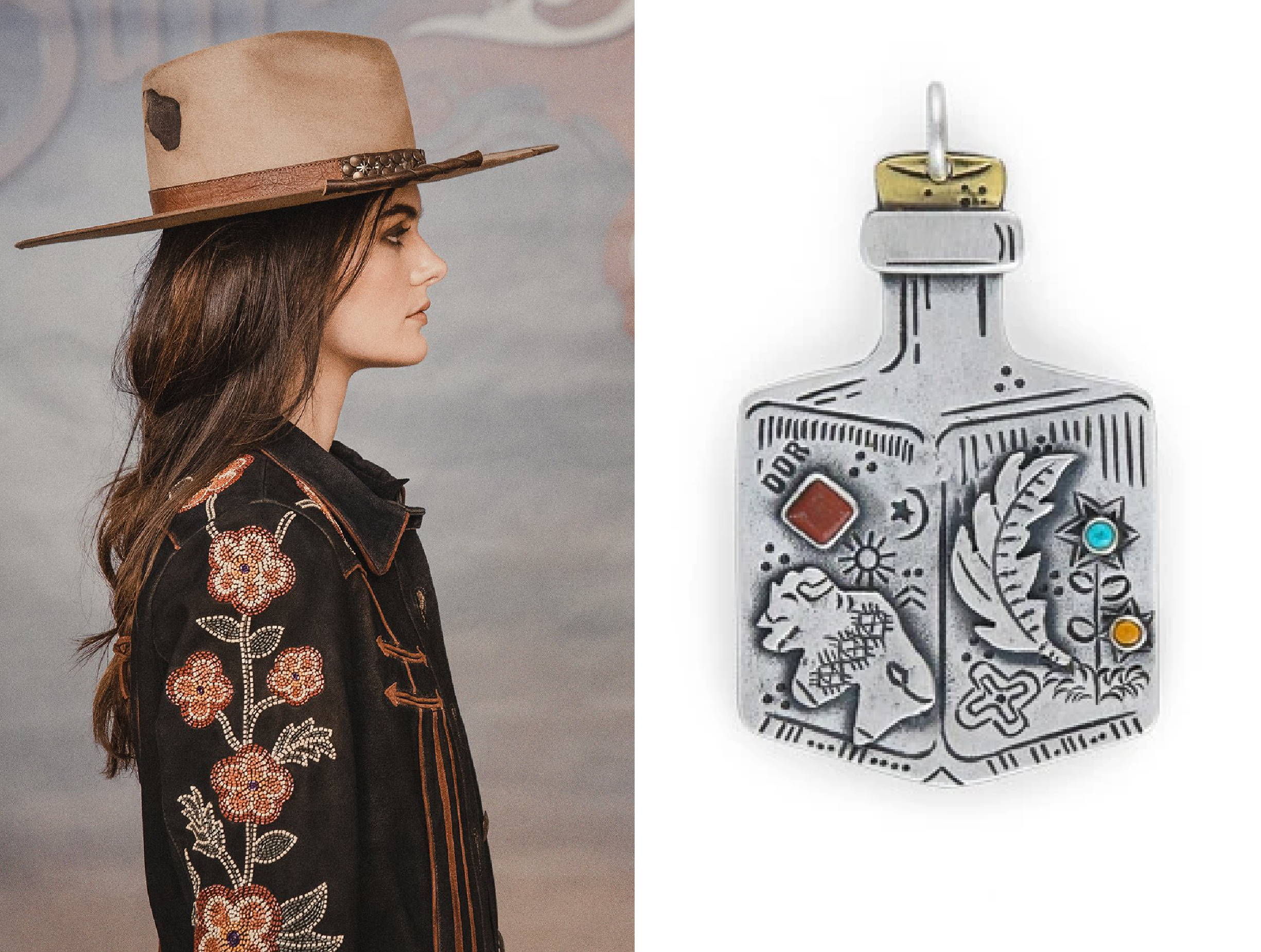 Nashville is a beer bottle, because what is more honkytonk than a good ol' fashioned longneck? It has guitars and boots and music notes, and all things Music City accented with the collection's signature red and black.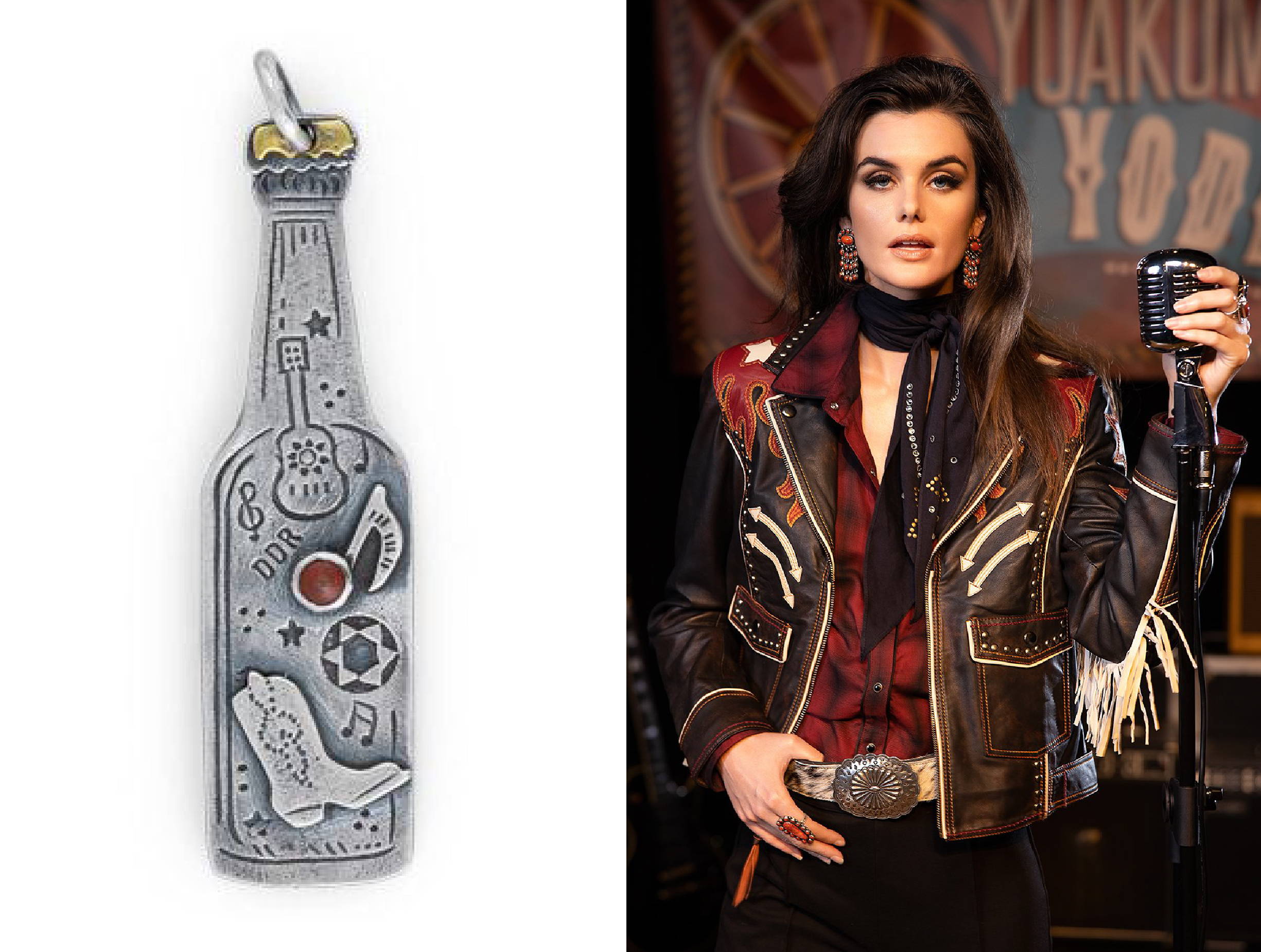 Taos is in the style of a traditional woven basket, adorned with cabochons in the blues and greens of the collection, three little mountains, and a cute little figure that represents little ol' Cheryl in her blanket coat.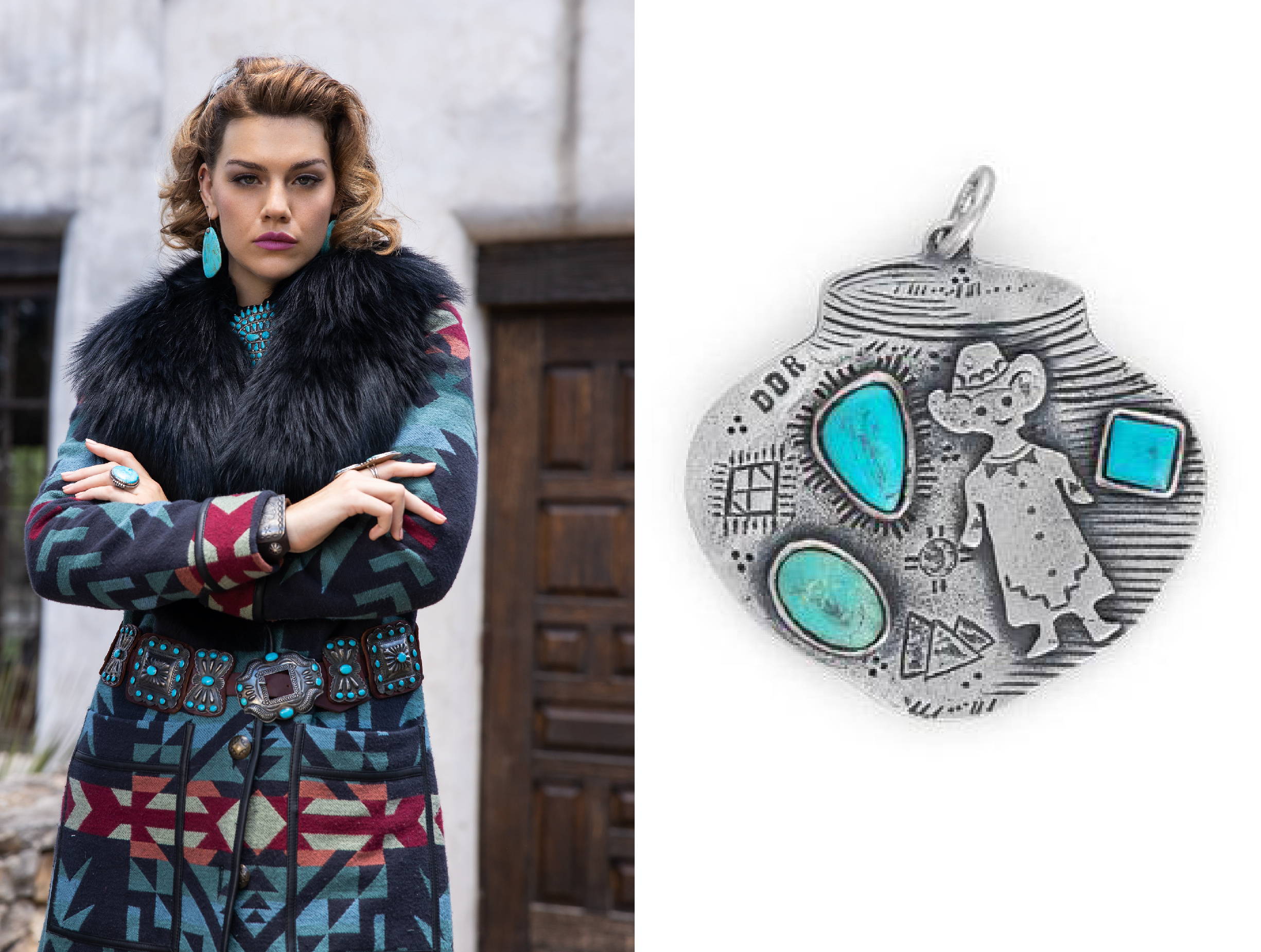 "I'm not quite sure how I ended up getting them so big," Cheryl laughed. "But these charms are quite a bit bigger than the ones we usually make; they're bigger than what the Wolf Pack is used to, but I am really, really pleased with the way they turned out! And I think the gals will love them, especially those who have been along for the ride for a long time, and really followed the 'I Go Back' collection from start to finish."